Best Water Delivery Services
Proper hydration keeps us healthy and happy. If you're concerned about tap water quality or need water for an office, a water delivery service can simplify your life.  Our guide can help you find a company that fits your needs and schedule.

Compare Reviews for Top Water Delivery Services

Culligan
Read 211 Reviews

Offers whole home, commercial and industrial water filtration and softening systems along with water delivery that starts at $9.99. Its most advanced softener features smart sensors that allow you to customize water softness.

FIJI Water
Read 23 Reviews

FIJI Water is a brand of artesian aquifer water collected in the Fiji Islands. The company offers a subscription service with five bottle sizes and options for individual delivery or subscription. Shipping is always free.

Absopure
Read Expert Review

Absopure is a water bottling and distributing company. Its products are sold wholesale, and the company also offers delivery service for homes and businesses. Choose large jugs or single-serve bottles.

Costco Water Delivery
Read Expert Review

Costco provides a water delivery subscription service for its Executive and Gold Star members. The year-long subscription delivers 3-50 5-gallon bottles to your home or office every month.

Diamond Springs
Read Expert Review

Diamond Springs bottles and delivers water to homes and offices in Central Virginia, North Carolina and South Carolina. It offers local spring water in addition to other water types, equipment and office breakroom supplies.

ReadyRefresh
Read Expert Review

ReadyRefresh is a water delivery service offered by Nestlé Waters North America. Formerly Arrowhead Direct, it provides water jugs and dispensers along with single-serving beverages. Choose a delivery schedule to fit your needs.

Sparkletts
Read Expert Review

Sparkletts is a water and breakroom supply delivery service for homes and offices. It has three- and five-gallon water jugs and water dispensers for rent, as well as a large array of breakroom supplies and single-serve beverages.
Questions to consider before choosing a water delivery service
How big are the water jugs?
You will want to choose the right size water jug for your office or home. Most companies have several options, ranging from a liter to up to 5 gallons. Most people buy 3- or 5-gallon jugs for use with a water dispenser or cooler. Most companies require you to return your empty bottles for recycling when they bring your next delivery.
What dispenser options do you have?
Water jugs are heavy and hard to pour, so they need to be attached to a dispenser for your family or employees to be able to get a drink easily. The dispenser may have a simple non-electric design or may use electricity to cool (and perhaps heat) your water before dispensing it. Some water delivery companies require you to rent a dispenser from them, while others allow you to use one of their dispensers for no extra charge. Some companies allow you to use your own dispenser instead of borrowing or renting one from the company.
What other items does the company provide?
Several water delivery companies also deliver single-serve bottles of water, sparkling water, soda or fruit juice. Some also deliver coffee pods or filter packs; tea; breakroom supplies like sugar packets, plates and napkins; and snacks. A few companies also rent coffee machines.
How long is the contract?
Many water delivery services will do one-time deliveries, but most customers use a subscription service. Subscribing can save you money over time, since products and delivery fees are often offered at a discounted rate if you commit to a contract. The most common subscription lengths are one, three, six and 12 months. A shorter subscription length is less of a commitment if this is your first time using a company, and it's a good way to get an idea of whether you like the service.
What is the delivery schedule?
Find out what the company's delivery schedule is. Most companies deliver new water jugs and pick up the old ones once a week, once every other week or once a month. Depending on where your home or business is on their route, you could receive your delivery any day of the week. Let the company's representatives know if you have a preference or a particular need.
How flexible are the plans?
Find out whether you have any options to increase or decrease your delivery if you find out you need more or less water. If you need extra water, some companies guarantee they'll deliver it within a day or two of your request. You should also check what the pause and cancellation policies are. Some companies make you pay for weeks or months when you need to pause your deliveries, and some charge a cancellation fee.
What types of water delivery services can you choose from?
One-time delivery
If you need water for an event or an emergency situation (like if your municipality calls for a temporary boil order), some companies will deliver a one-off bulk order of single-serve bottles or large jugs.
Subscription service
If you need water on an ongoing basis for an office or home, a subscription service might be right for you. You can typically receive automatic deliveries every week, every other week or once a month.
Water jugs and dispensers
The most common water delivery service includes 3- or 5-gallon plastic jugs of purified water, which are convenient and affordable compared to single-serve bottles. They also reduce waste since the bottles are reused by the company. Many companies rent, sell or loan dispensers or coolers to make it easier to get water from the jugs.
Other beverages
Many large water delivery companies offer other beverages, typically in single-serving bottles. Some only offer water beverages like sparkling mineral, vitamin-enhanced or flavored water, while others offer a full range of beverages like tea, soda and more.
Who uses water delivery services?
People with well water
Well water is usually safe to drink, but it may contain microbes or other harmful elements, or it might simply taste bad. Some people with well water in their homes order water delivery to eliminate the risk of drinking untreated water.
People with water quality concerns
If you are concerned about the quality of your home tap water, a water delivery service can give you some peace of mind. Some people order water delivery services if their municipal water supply is not fluoridated (or if it is, and they prefer fluoride-free water). They might also order water if their water is too hard or soft or if they live in an area with frequent boil orders (when municipal officials ask residents to boil water before drinking because it may contain harmful microbes).
Businesses
A water delivery service is a cheaper and more environmentally-friendly option than purchasing bottled water for your employees. It can also be easier than installing a water filtration system. Many water delivery companies offer discounts for bulk orders and long-term subscriptions of a year or more, which can save your business money.
Water delivery services FAQ
How do you get bottled water delivered?

Water delivery services provide their clients with bottled water brought straight to their doors. Customers can work directly with water distributors or have their bottles delivered through retailers in 5-gallon bottles or cases of smaller, single-serving bottles.

How much does home water delivery cost?

A 5-gallon bottle of spring or purified water costs about $8. Most homes use between five and eight 5-gallon bottles a month. The majority of delivery services also let customers rent water coolers for $10 to $50 per month.

Many companies also allow you to buy cases of bottled water for around $6. They typically sell other products, such as sparkling or tonic water, at market rates.

How do I order distilled water?

Before you sign a contract with a bottled water delivery service, ensure that it offers distilled water as an option. As long as the company you choose offers it, you simply have to place an order for distilled water and the company delivers it to your home.

What is the difference between spring water and purified water?

The difference is simple:

Spring water comes directly from a natural source, generally an underground spring where water rises to the surface, before being filtered. Many people think it has a fresher taste than purified water.
Purified water does not have a specific source. Instead, it is defined by the thorough, EPA-regulated cleaning process it undergoes.

How much does it cost to rent a water cooler?

The simplest water coolers rent for about $10 per month, while versions with more options run up to $50 per billing cycle. The cost depends on the type of cooler you use, how many functions it has and whether it's top- or bottom-loading. Some coolers have hot and cold options and can make coffee.
Thank you, you have successfully subscribed to our newsletter!
We value your privacy. Unsubscribe easily.
Expert reviews for water delivery services

Sparkletts got its start as a sparkling water manufacturer in 1925 and has been providing home and office water delivery since 1959. Sparkletts' Route Sales Representatives deliver large jugs and convenience-sized water.
Water jug options: Choose from 3- or 5-gallon jugs of water. You can also rent a water dispenser for around $5 per billing cycle if you don't have your own.
Other drinks: Sparkletts delivery service gives you the option to receive other water drinks in addition to jugs of water. You can get bottled VOSS or FIJI Water and flavored options like Sparkletts Sparkling Water. Sparkletts also supplies coffee in filter bags or pods, soda, juice and tea.
Breakroom supplies: It makes sense to order all your breakroom supplies from one provider, and Sparkletts has you covered. You can purchase packets of sugar, creamer, coffee filters, plates, napkins and more.
Service agreement: To sign up for delivery services from Sparkletts, you'll need to sign a service agreement. If you want to cancel, provide written notice and your service will be cancelled at the end of the next billing cycle.
Delivery area: You can check whether delivery is available in your area by visiting the company's website and entering your zip code.
Best for: homes and offices that want auto-delivery and those who want other office beverages and supplies.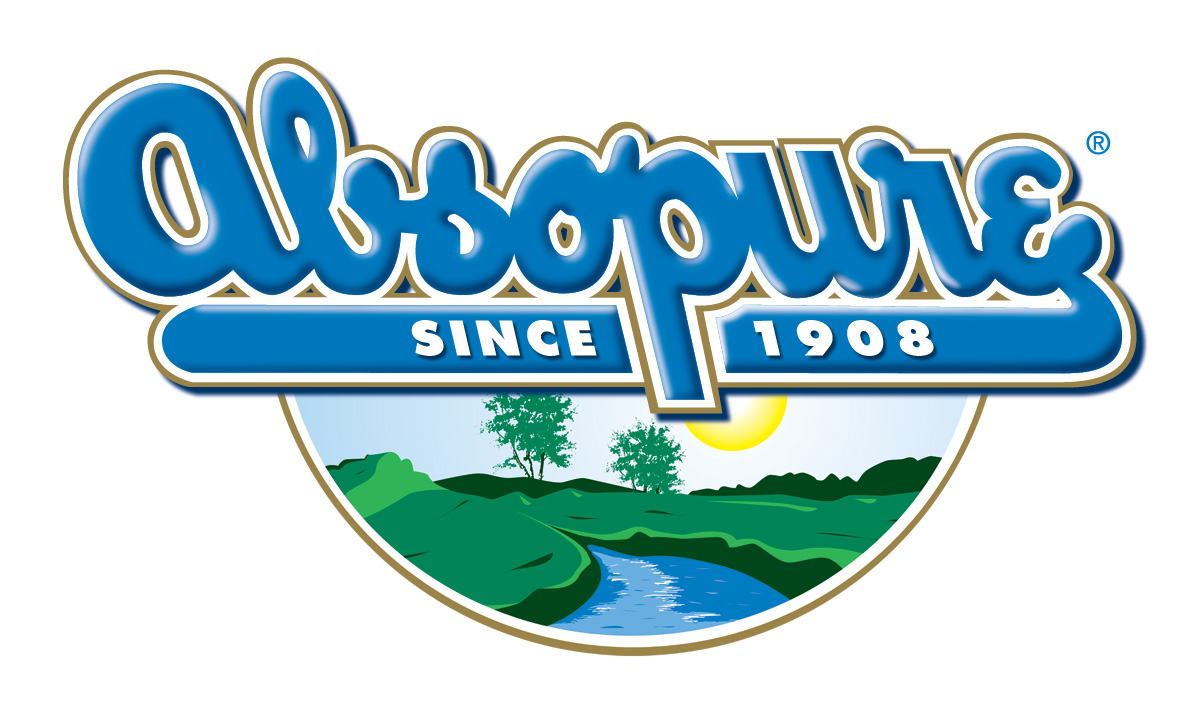 Absopure Water Company began as an ice delivery service in 1908. Today it bottles and distributes its own water for homes and offices. You can choose from several sizes of water jugs or single-serve bottles.
Home delivery products: Choose from 1-, 2.5- or 5-gallon steam distilled or spring water jugs. You can also select single-serving bottles of spring, steam distilled, fluoridated or sparkling water.
Office products: In addition to the products available for home delivery, offices can receive coffee brewers and carafes, vending machines, coffee, tea, hot cocoa and instant soups.
Available coolers: Absopure provides several types of dispensers, including room-temperature ceramic dispensers and coolers with cold, hot or cook settings (for instant foods like soup or macaroni and cheese).
Filtration systems: If you'd rather use tap water at your home or office, Absopure sells and installs water filtration systems for your sinks or as stand-alone coolers that attach to available water lines.
Thorough testing: Absopure prides itself on its thorough, rigorous product testing that exceeds the FDA's standards for bottled water. Each of their products is tested 10,000 times a year.
Best for: homes and offices.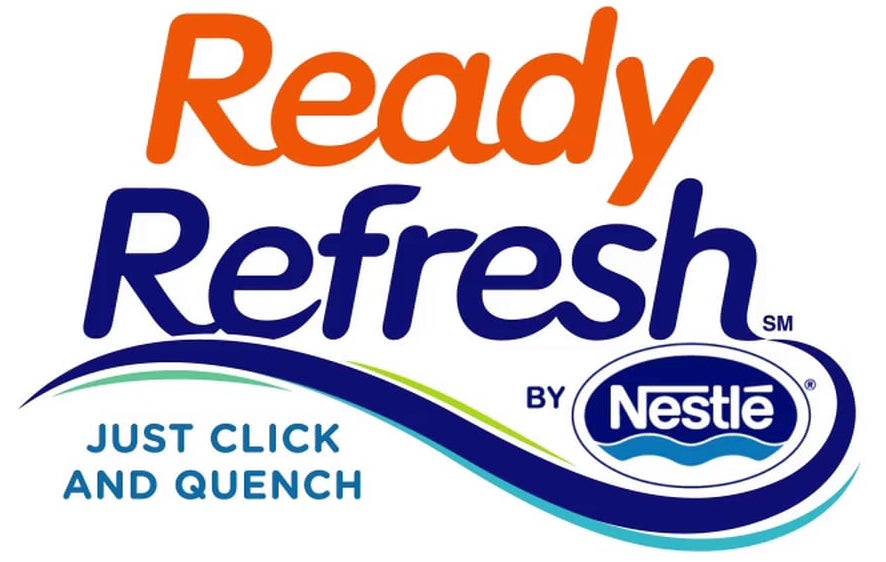 ReadyRefresh, formerly Arrowhead Direct, is a water and beverage delivery service that offers Nestlé brand bottled beverages. It offers flexible delivery schedules and a large selection of products for office or home.
Products: ReadyRefresh delivers 3- and 5-gallon spring water jugs as well as a large selection of beverages delivered in cases of single-serve bottles. Brands include Nestlé Pure Life and Acqua Panna spring water; Nestlé Splash, Perrier and San Pellegrino soda and sparkling water; and Nestea, Sweet Leaf and Tradewinds iced tea.
Water dispensers: ReadyRefresh provides a range of water dispensers, including temperature-controlling water coolers with heat options. If you already have a water dispenser, you can use that with the company's water jugs.
Recycled jugs: Your delivery driver will pick up your empty 3- or 5-gallon jugs when they deliver your next order, and those jugs will be sanitized and reused.
Delivery options: ReadyRefresh offers more delivery options than most water delivery services. You can order a one-time delivery called an Anytime Order plan, or choose auto-delivery weekly, every other week, monthly or every three months. Most customers choose the once a month auto-delivery option.
Flexibility: You can reschedule deliveries, but if you need to skip a delivery it will still be charged to your account. You can rush a delivery for $3 or receive your order next-day for about $10.
Best for: homes and offices that need water jugs, dispensers or bulk bottled beverages.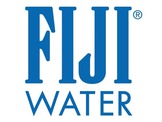 FIJI Water, known for its single-serving artesian water sourced from an aquifer in Fiji, provides water delivery services for homes and offices. Unlike other water delivery services, FIJI Water does not come in large jugs that can be used in a dispenser or cooler. Its service offers a way to save money on bulk orders of individual bottles.
Read More

Costco Executive and Gold Star members can receive discounted water delivery services through Costco's partner, DS Services of America. Choose from purified or spring water in 5-gallon jugs.
Plan requirements: This delivery plan requires a one-year contract, and you're required to receive three or more 5-gallon bottles, delivered every four weeks. You can get up to 50 jugs at a time, which is about what you'd need for an office with 30 to 50 people.
Add extra bottles: If you need more bottles with your delivery, you can add more for about $6 per 5-gallon jug.
Coolers optional: You can rent coolers for additional fees, or opt for bottles fitted with specially-designed bottom-load dispensers. You can also use your own cooler or dispenser.
Brands available: You can choose between Alhambra, Belmont, Crystal Springs, Deep Rock Water, Kentwood Springs, Mount Olympus, Sierra Springs or Sparkletts water brands, depending on which are available in your area.
Bonus water bottles: Executive members receive two, 24-count packages of 0.5 liter water bottles every year.
Best for: Costco Executive and Gold Star members.

Diamond Springs is a water delivery service for homes and offices in areas of Central Virginia, North Carolina and South Carolina. It is a family-run business that got its start 50 years ago and continues to bottle and deliver natural, local spring water in addition to other water types.
Service areas: Diamond Springs serves very specific regions. In Virginia, they deliver to Central Virginia, Hampton Roads and Fredericksburg. In North Carolina, they serve the Raleigh/Durham and Charlotte areas. In South Carolina, they deliver to Greenville, Spartanburg and Charleston.
Water available: Diamond Springs bottles water from protected springs in Virginia and the Carolinas. In addition to spring water, they also distribute fluoridated, distilled and purified drinking water. The water is available in 3- and 5-gallon jugs.
Delivery schedule: You can choose between delivery every two or four weeks. If you need to adjust your delivery schedule, give them a call. They promise to deliver additional supplies within 24 hours of your request.
Available equipment: You can rent water coolers, filtration coolers that attach to water lines, coffee brewers (traditional and airpot), Keurig coffee machines and vending machines (for Virginia customers). While you can use your own water dispenser, they will service their own equipment at no cost if something goes wrong.
Purchase a cooler: If you know you'll have a long-term need for a water cooler, you can purchase one from Diamond Springs at a discount. Their coolers come with a one-year limited warranty, and they will service it if something goes wrong.
Best for: offices and homes, especially those that need spring, fluoridated or distilled water and breakroom supplies.
Disclaimer
Information in this guide is general in nature and is intended for informational purposes only; it is not legal, health, investment or tax advice. ConsumerAffairs.com makes no representation as to the accuracy of the information provided and assumes no liability for any damages or loss arising from its use.
Thank you
Keep an eye on your inbox, the latest consumer news is on its way!