The price reduction will cost the USPS an estimated $2 billion per year
04/11/2016
|
ConsumerAffairs

By Christopher Maynard
Christopher Maynard is a New York-based writer and editor who ... Read Full Bio→
At the beginning of March, we reported that postal rates for the United States Postal Service (USPS) were poised to go down, something that hadn't happened since 1919, according to CNN.
The potential decline in price would be due to the last rate hike being established through a surcharge; if it wasn't renewed, then its authorization would run out and rates would have to decline.
This prospect was met with a lot of trepidation by the USPS, which has been steadily losing r...
More
Approval of the last rate hike, it turns out, was only temporary
03/03/2016
|
ConsumerAffairs

By Mark Huffman
Mark Huffman has been a consumer news reporter for ConsumerAffairs ... Read Full Bio→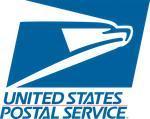 The headline probably looks like it's from Bizarro World. Can that be right? The U.S. Postal Service (USPS) is going to reduce the cost of mailing a letter?
Maybe, but if it does it isn't doing so willingly.
Without Congress or the courts getting involved, the USPS will be forced to reduce certain prices on Sunday, April 10, 2016. That's because the last time it raised rates, it was allowed to do so through a surcharge. Unless renewed, authorization for that surcharge run...
More
Sort By