TSA and Airport Screening and Security
Consumers will be slogging through airports if Congress can't agree on a budget
09/19/2016
|
ConsumerAffairs

By Christopher Maynard
Christopher Maynard is a New York-based writer and editor who ... Read Full Bio→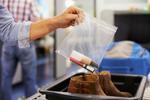 Consumers may remember with dread how long airport security lines were this past spring. The problem got so bad that lawmakers greenlighted a TSA effort to hire more than 700 employees to get things moving at a reasonable pace.
While the stagnation eventually subsided, TSA officials are concerned that the long lines may return in October. TSA Chief Peter Neffenger stated that the agency may need to make job cuts if Congress isn't able to come together on a new budget.
The...
More
Higher security in effect at airports following Istanbul attack
07/01/2016
|
ConsumerAffairs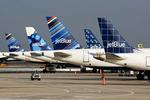 JetBlue is offering to cover the cost of enrolling in TSA Precheck for its most-frequent fliers, in an effort to reduce wait times at airport security checkpoints. The offer applies to Mosaic TrueBlue members, the airline's highest frequent flier tier.
"Reducing time and the complexity of the security checkpoint makes a big difference for travelers, especially those who are always on their way to catch a flight," said Scott Resnick, director, loyalty marketing, JetBlue. ...
More
Sort By