TSA and Airport Screening and Security
Rule covers direct flights to the U.S. from 10 airports in the Middle East and North Africa
03/21/2017
|
ConsumerAffairs

By Mark Huffman
Mark Huffman has been a consumer news reporter for ConsumerAffairs ... Read Full Bio→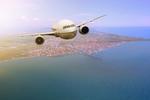 A new U.S. Transportation Department rule taking effect today prohibits passengers from carrying electronic devices aboard commercial aircraft flying directly to the U.S. from certain Middle Eastern countries.
A number of news outlets reporting the ban have quoted "senior U.S. officials" providing details of the new rule.
The devices – including smartphones, laptops, and tablets – may be packed in checked baggage.
The ban is said to be limited to flights departing 10 airpo...
More
The agency will postpone hiring private vendors that perform background checks
11/15/2016
|
ConsumerAffairs

By Christopher Maynard
Christopher Maynard is a New York-based writer and editor who ... Read Full Bio→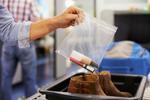 Back in May, we reported how consumers were becoming increasingly frustrated with airport security delays. Lines in some of the nation's prominent hubs seemed to be endless, but TSA stated that it was understaffed and unable to deal with the volume of travelers.
One solution that the agency suggested for passengers was enrolling in its PreCheck program, which makes the screening process much quicker. Officials hoped to enroll 25 million U.S. travelers in the program, but...
More
Sort By