TSA and Airport Screening and Security
The agency will postpone hiring private vendors that perform background checks
11/15/2016
|
ConsumerAffairs

By Christopher Maynard
Christopher Maynard is a New York-based writer and editor who ... Read Full Bio→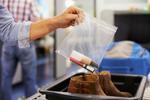 Back in May, we reported how consumers were becoming increasingly frustrated with airport security delays. Lines in some of the nation's prominent hubs seemed to be endless, but TSA stated that it was understaffed and unable to deal with the volume of travelers.
One solution that the agency suggested for passengers was enrolling in its PreCheck program, which makes the screening process much quicker. Officials hoped to enroll 25 million U.S. travelers in the program, but...
More
Consumers will be slogging through airports if Congress can't agree on a budget
09/19/2016
|
ConsumerAffairs

By Christopher Maynard
Christopher Maynard is a New York-based writer and editor who ... Read Full Bio→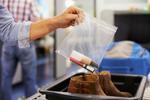 Consumers may remember with dread how long airport security lines were this past spring. The problem got so bad that lawmakers greenlighted a TSA effort to hire more than 700 employees to get things moving at a reasonable pace.
While the stagnation eventually subsided, TSA officials are concerned that the long lines may return in October. TSA Chief Peter Neffenger stated that the agency may need to make job cuts if Congress isn't able to come together on a new budget.
The...
More
Sort By