Consumer Reviews and Complaints

We have been cruisers for over 2 decades. For our 30th wedding anniversary, we decided to splurge and book a 12 night Cities of Light cruise. 2 days before we were to leave for Paris, my husband had unexpected heart surgery. The doctors didn't want him to travel for a month. My travel agent called and emailed the cruise line to determine what options we had. Viking CANCELLED the cruise without our authorization!! They then put the room up for sell and probably sold it for all we know. I have emails that prove we didn't give express authorization to cancel our trip. Now we are out $14,000.00!
After calling several times and getting nowhere, I asked to be directed to someone to whom I could appeal their decision. The representative was very hesitant to give me someone else to talk with. Finally, she did but repeatedly asked me why we didn't buy insurance. That wasn't the point. The point was they CANCELLED my reservation. The next representative said that the best he could do was to give me a 25% discount on my next cruise but I would have to probably sign a "release" form. Viking CANCELLED my reservation and didn't give me my money back. They had no right to do that!! And then turn around and kept my $14,000.00 and probably sold my suite to someone else. That is just WRONG!! Never book with this cruise line!! I am not done with this battle but wanted all consumers to know how bad we were treated.

Over the last 5 years we have taken three Viking cruises, which includes a 15 day river cruise, a 15 day ocean cruise and a 15 day land/river trip. There are several good reasons to use Viking, but a few things you need to be aware of which turned out to be major disappointments for us include: You better read ALL your information very carefully before booking. What your travel agent or even a Viking booking agent tells you may not be true! Their internal communications is quite suspect. What Viking sends/emails you in your booking information is what you are getting, which may differ from what you thought and/or were told by Viking or your travel agent about your trip.
We booked an 11 port Viking Ocean Cruise, which was confirmed as 11 port stops by both (various) Viking booking agents as well as our travel agent. After we booked it, we stumbled across the fact that it was actually only 7 port stops. This represented 4 less port stops, an over 27% reduction in ports we thought we were going to see. After we stumbled across this very disturbing news, I continued to call Viking booking agents to see what they would tell me about how many port stops that particular cruise would have. ALL continued to tell me there were those 11 ports (not the actual 7).
After very long frustrating talks over a long period of time, Viking told me they could refund my money, which was not an option for us because of what we wanted to do for that special trip we had already booked. After many hours over many weeks of conversations, they finally told me they would review this again after we completed our cruise for some compensation. They told me front end that they would NOT issue any cash refund, but would (ONLY) give us a credit on a future Viking booking.
This was very frustrating. Many people would not want to ever book with them again, but this is the only way they would compensate us, which resulted in our 3rd booking (so we could use their credit). You think of Viking as a very high quality company that would put a huge emphasis on customer service and satisfaction. They were extremely frustrating to deal with. Be aware.

After careful consideration of many options for our annual vacation we have decided to book a river cruise thru Costco Travel. Our trip to Italy in 2014, booked thru Costco was amazing. On February 24th, 2017 we called to book a cruise on Uniworld cruise line. However a Costco agent Trish ** recommended that instead Uniworld we should go on a Viking River Cruise. We accepted her recommendation.
Having a number of physical limitation (hip and knee problems as well as rheumatoid arthritis) we were very careful in choosing excursions and activities. After spending close to $9,000.00 plus another $2,500.00 in additional upgrades and expenses we were ready to be pampered and entertained by beautiful scenery to be enjoyed from our veranda on the 3rd deck as we sail thru Europe.
Exactly 24 hours before our trip we received an e-mail from Viking to let us know that the Danube water levels were low and instead of embarkation in Nuremberg it will happen in Regensburg, about 70 miles southeast of Nuremberg. We were to meet at a welcome center, have lunch and be transported to Regensburg by a motorcoach.
Because of our physical limitations I was concerned with traveling on a bus after long flight. I called Viking to find out if this was the only change in itinerary or was their possibility of extended bus travel. I was told by their customer service person that he did not have any additional information. We were considering canceling the trip because of the fear of extensive bus travel thru Europe instead of comfort of the ship travel.
I called Costco travel after that and was told that this was the only change in the itinerary. Costco travel agent told me at the time of my call that we will be staying at the Le Meridien Grand Hotel for the night and leave for Regensburg the next morning. The next day, June 23rd, 2017, while already at the Miami Airport we have received second e-mail from Viking informing us that the embarkation will take place in Passau which is 140 miles from Nuremberg.
The shore excursions will operate by motor coach from Passau. My fears were mounding.
Our total travel time to Nuremberg from Miami was 19 hours. There was no welcome center in the hotel. There was no lunch. We were not staying at the Le Meridien Grand Hotel overnight. We were herded to the bus and driven for about 3 hours to Passau. No food or bathroom stops. We arrived at the ship that was docked outside of town at what it looked like waste management facility. Please, see the pictures.
We had dinner, which I hardly remember because I was too exhausted from travel. That took care of the first day of this "lavish" vacation. The next morning, around 8 am, (2 am Miami time ) the loud speakers exploded with sound of a women's voice telling us to report at the desk for our 2-3 hour bus trip back to Nuremberg. Really? My body was still hurting from the day before. We could not endure a total of about 6 hours on the bus again. We did not go. Instead, I got showered and dressed and decided to have a nice breakfast. Only to find out that the staff was closing the restaurant at 9:30 am so my only option were some slices of over processed ham, dried up cheese and stale bread, called a "continental" breakfast. After making a scene and getting a manager involved I was given a plate of cold eggs and bacon.
We stayed on the ship. We could not experience Nuremberg. A total loss of 2 days of our European exploration. After dinner, on Sunday, Ms. Debra **, the Program Director, announced that the next day everyone must leave on the bus for Regensburg shortly after 8 am. We did not plan on an early excursion. We planned and paid for a Weltenburg Abbey & The Danube Narrows trip that was scheduled for 2 pm.
I asked Ms.** about that and I my question was abruptly dismissed in front of all guests. I was told that we must get on the bus in the morning if we want to go on our chosen excursion. We were disappointed but did not want to lose attractions of the third day in a row. The next morning, Monday, I approached Ms. ** in front of the bus full of guests. As I started asking her a question she looked at me and said "I have no time for your nonsense". Then she opened her hand, put it on my back and pushed me into the door of that bus!!! I felt violated, embarrassed, manhandled and totally disrespected!
Not wanting to make a scene and ruin everybody else trip, I went on the bus. After we came back I complained about the incident with Ms.** to Jurgen (?) the hotel Manager. The next day Jurgen asked me if I would accept an apology from Ms. ** and let the whole thing go. I told him that I would accept apology for the words, but, because of her pushing me I will make an official complaint to Costco and Viking. No one deserves to be treated like that.
Two days later Ms. ** approached me and asked if I would accept her apology and I told her the same thing. This was supposed to be a luxurious trip that would allow us to rest, relax and enjoy the scenery and amenities. About the scenery. We were docked at that waste management place for 4 days of our 7 day trip. Totally not what we paid for. Totally not acceptable. Just, please, take a look at the pictures.
They represent the view from the Aquavit Terrace and from our stateroom. The restaurant windows were about one foot from a concrete wall. I did not need the binoculars that Viking advertising suggested I bring. I am upset with this whole bad experience. We have only so many vacations that we can take and enjoy. This was a waste of time, opportunity and a lot of hard earned money.

We purchased ticket from Viking. Husband fell and couldn't go. Sister purchased another ticket. We bought insurance from insurance company they had on their site. Feel that either Viking - because they were paid for 3 trips and only 2 taken - or Tripmate. Filled out all paperwork and submitted twice but denied refund even with doctor's note.

Viking River Cruise Rhine Getaway - We booked this cruise for our 45th wedding anniversary. When we booked they said that they would have a gift basket of a champagne bottle and chocolates in our room on that day. Which never arrived as promised. So I went down to reception at 5pm and inquired and he said that he had to check on the computer and then confirmed that the complimentary request was there and forgot to deliver at 10am. Promised that they would send it by 6pm. Still nothing so at 7pm I went back again and asked why it wasn't still there then he said the cleaning crew was supposed to deliver it by 6pm.
Nothing came so after dinner I complained again at 9:30pm and all they did was point the finger at everyone. So I said it was not the gift that mattered but the principle. If they promised something they should acknowledge and deliver. Giving people false hope especially when we are seniors and look forward to these trips that take over 8 years to save.
Finally when the bottle of champagne arrived it was 11:30pm. We were already in bed asleep. I was very disappointed that they charge so much money and never keep their promises. And also they forgot the chocolates. They sent a very small box of chocolates the next day through the cleaning girl with a little note saying they were sorry. None of the managers had the decency to come up to us and actually apologize. I wouldn't recommend Viking for anyone. For all the money they charge there is no good service. Food was ok. Rooms were too compact. Nothing else to do on the ship when it is sailing. But just sit around and kill time. Boring as hell. They don't have a gym or a swimming pool or a sauna/spa. Nothing. It was boring and I wouldn't recommend anyone going on those cruises if you are celebrating birthdays or anniversaries. Don't waste your money. Take a nice Holland or Celebrity ocean cruise for half the price.
How do I know I can trust these reviews about Viking River Cruises?
884,041 reviews on ConsumerAffairs are verified.
We require contact information to ensure our reviewers are real.
We use intelligent software that helps us maintain the integrity of reviews.
Our moderators read all reviews to verify quality and helpfulness.
For more information about reviews on ConsumerAffairs.com please visit our FAQ.

Viking strives to be excellent, for the most part they met expectations. However one wing of the second deck were without indoor plumbing for 1/4 of the cruise!!! I couldn't believe it!! You get the picture, throw your jammies on in the middle of the night and hope the hall bathroom is available or there is going to be a huge problem, I am an old guy so this happened several times a night!! Not my idea of the deluxe cruise we paid for. I felt that's ok, we will be compensated upon our return, WRONG!! I got the "better luck next time, here is a coupon to use on your next cruise with us" blow off!! WRONG!! Fool me twice, shame on me. So - you might get lucky, if not Viking does not take steps to make things right. Buyer BEWARE.

We just completed our Viking Homelands Cruise with Viking and have previously done the Istanbul to Venice Ocean cruise and the Budapest to Amsterdam river cruise with them. All three cruises were OUTSTANDING in every respect. Every point of contact with Viking was professional, timely and accurate. The ships and river boat are engineering marvels and it seems that nothing was not considered in creating a comfortable and accommodating environment.
And then there was the food! Outstanding at every meal and room service, the choices were staggering and the quality was equal to any restaurant we normally choose. The included excursions were all designed to give us an overview of the particular port or country and the optional excursions allowed us to focus on our individual interests. On-board WiFi was excellent and the unlimited wine, beer and soft drinks at meals was very nice! The staff could not have been nicer and our overall experience was so good that we have already booked three more cruises (Duro River in Portugal, Southern Mediterranean Discovery Cruise and Alaska Cruise) for 2018 and 2019! We have decided that Viking is for us for all future cruises! We love Viking and think you will too!

Our dealings with Viking prior to the cruise has been frustrating. We have not been told the truth or have been misled about booking our air travel. We paid extra to chose our flights and our airlines and they put us on Canada Rouge, an airline rated more poorly than any we've seen. They also told us we were on the same flight with the family members also traveling with us, and we are on different flight. We have not been ale to get the same answer from any of the agents and cannot find a manager or supervisor. I can't bear to hear the Viking Cruise advertisements on PBS right now.

My husband and I went on a Mediterranean cruise (March 2017) and while the cruise was great, we were extremely dissatisfied with our cabin. We purchased the Explorer's Suite which was bigger than others but the noise on the upper deck was irritating. The crews were moving chairs/tables on the upper deck so early in the morning (4:30 am) while we were still trying to sleep. I brought it up to housekeeping and the noise subsided the following day. Two days after, the noise started again at 5:30 am. The noise continued in the afternoon while we were trying to take a nap after our shore excursion. We took this cruise to have a nice relaxing vacation but that was not the case. We were not told that the suite we purchased was subject to noise from the upper deck. We would have been more relaxed if we had purchased the lower deck cabin. For the price you would pay for an Explorer's Suite, save your money and get a cabin in the lower deck.
Then one morning while getting ready to go on our shore excursion, a worker came to our balcony out of nowhere to do his routine cleaning. There was no notice given. Our drapes were wide open and felt we were not given the privacy we deserved. I thought we were violated. I reported this incident to the Explorer's desk and all they could say was sorry. This is the last time we would take a cruise with Viking. We were impressed with the cruise we took in 2016 so we decided to take another cruise with Viking. I would tell my friends to consider other cruise ships than Viking.

I just returned a few days ago from the Paris and Normandy cruise. Due to severe weather in Atlanta, I had last minute flight/airline changes. Long story short, I arrived in Paris CDG airport and my luggage was not there. I filed a lost bag report with baggage claim and was then transported to the Viking ship. The Viking staff made copies of my lost/delayed baggage claim and said they would handle all the arrangements to get my luggage delivered to the ship and assured me that they have this occur all of the time.
I went the entire 8 days with never receiving my luggage; my luggage sat in CDG airport in the luggage lost and found department for the entire duration of my vacation. I was told by the Viking staff that the cruise ship was too far away from CDG airport to have my luggage delivered. A quick Google search will tell you that Paris to Normandy, which was the farthest distance away from Paris we traveled which was on day 5 out of 8 on the trip, is 137 miles. Other passengers received their delayed luggage on day 5 of the trip and I could not be given a reason other then the ship was too far away for delivery.
It wasn't until 2 1/2 days into my trip that another passenger told me that when her luggage was delayed in arriving the Viking staff told her the ship would do her laundry for free until her luggage arrived. No one from Viking - including the program director Ken - ever told me this despite them all being aware of my situation. Until that point I was washing my clothes in the shower each night and drying them with a hairdryer.
It wasn't until three days into travel that we reached a town large enough to have clothing stores that I could buy another outfit to wear (I did not reach the ship until after 7:15 pm the first night and the stores by the ship were all closed; the first day in Paris was essentially a motor coach tour that didn't allow an opportunity to purchase clothing and I was still optimistic that I would be getting my luggage that day which is what the Viking staff originally told me). Then when I did send my clothing to be laundered they lost my undergarments which took 24 hours for them to locate. Viking does not provide you with any toiletries other than the shampoo/conditioner/soap in the room. There was no toothbrush, toothpaste, deodorant, etc.
I was told by Viking that I would have to pick up my luggage in the lost and found department when I went back to CDG for my departure flight home. I asked no less than 6 times the front desk staff AND the program director of the cruise if I needed to leave for the airport earlier than the already scheduled 3 hour pre-flight departure time. I was told no. I spent one hour in the luggage lost and found.
When I went to the kiosk to check in for my departure flight it said I had no reservation in the system. I then went to the agent at the counter. I showed him the booking confirmation paperwork as well as the seat assignment upgrade I paid for on the flight. He continued to search the computer and kept telling me I did not have a reservation on the flight. He made multiple phone calls to his supervisor and eventually my reservation was found but under a different booking number, as Viking air travel department (which I had to pay for that "luxury") had somehow created multiple booking numbers for me. Of note, there were 6 other cruise passengers on my same flight home and 2 of them had the same issue happen with them when they went to get their boarding passes.

My husband and I booked an Anniversary cruise to the Baltics on Viking Ocean Cruises for this coming August 2017. We read reviews which lead us to believe that the Ocean business was better than the River business. We deliberated and decided to book the cruise. We also had Gabrielle as the booking agent. Her information regarding costs plus insurance was incorrectly entered into the system as the insurance was never added to the total confirmed to us as the final charge. Repeated calls to Gabrielle led us only to her voicemail and we elected to push 0 and get the Customer Service Dept. Viking Cruises and Customer Service have never met! EVER!
We called to get instructions to send our balance due to Viking. We were transferred to "Customer Service" ** to get the instructions to transfer the correct funds the balance of funds for our cruise and travel insurance. The gentleman gave us all bank transfer information and additional information on how to make sure that our travel insurance was part of the money transferred.
The funds were transferred as directed. When, after two days, we had not received documentation of the transfer and balance from Viking, we called Gabrielle again. We were directed to her voicemail and, again dialed "0". The lady who took our call at first only told us that our initial deposit was recorded. When I incredulously inquired as to our $10,000 plus money transfer, she finally located it but told us we still owed more money and that it didn't include the cost of insurance. Now remember, we had been told by two agents of this company that the total amount included insurance and that our money transfer reduced the cruise amount by 3.3%. At that point she consulted a Supervisor.
Customer Service Supervisor Nicholas offered very little assistance as "Viking's" person on the front line. He admitted that we had received wrong information from his staff and that we had been given bad information and also admitted that the fact that we had not received an acknowledgment of monetary funds transferred was not good. However, his only answer was to give us a shipboard credit for less than what we would have to pay them for THEIR mistake!
We decided to cancel the cruise as there were too many red flags in our way. Nicholas did waive our $200 cancellation fee. Bottom line: never again will we think of booking with Viking. We take 2 to 3 Cruises per year. We spend at least three months a year traveling the world. We thought we would give Viking a try. Big Mistake!!!

My sister booked a cruise for us in Nov. 2016, traveling July 2017. One of the options was to pay extra for Air Plus. We assumed, prior to that, that the prepaid flight cost was for a ticket that Viking would book FOR us, and the Air Plus was if I wanted to request specific seating on the plane. That was what I was told. When I called Viking Air Plus, they asked me what airline I wanted to fly on. I said, I thought they had booked me a flight. I asked what the Air Plus fee was for. They said to be assigned a preferred seat, and a preferred airline, so I wouldn't have to fly on an airline I didn't want to.
Then they informed me, the only airline I could fly on was the one airline I had said I didn't want to fly on. They were also not able to guarantee me preferred seating. I asked what the extra fee was for then. They said to request an airline and preferred seating. I said, "What happens to people who don't pay for Air Plus,?" and, they said "They get their flights booked, but don't get to talk to a person at Air Plus personally. They can contact their assigned airline and asked for seat assignments." I said, "Isn't that what I'm doing, but it's costing me?" They said, "Yeah, I guess" and laughed. Also, we believed the cruise included all the tours at all the stops. We had to pay extra. We haven't even left yet, and they are getting one star from me. I hope we don't encounter any more "misunderstanding" related to the services they promised.

My wife and I booked a Viking cruise in May of 2016 with another couple. Since we had two rooms we had to have different booking numbers. We asked to have the two bookings linked together so that our flights would be together. Both couples would be leaving on the same flight and returning on the same flight. Our salesperson "Gabrielle" said that it would not be a problem and it was not on a previous cruise which required a flight. Five months before the cruise which leaves June 7 2017 the other couple receives their flight information. I called a few days later, I was not able to get "Gabrielle" and spoke to another representative to ask about our flight and learned some disappointing news. Our flights had not been determined by the "computer" and there was no way to assure they would be the same.
I asked about the linking of the bookings and was told that had nothing to do with the flights, only with the excursions on the cruise ship (that can be done on the ship). After calling our agent a number of times and getting no return calls I called Viking again and spoke with another agent. She confirmed the same information given to me before. Knowing that I was upset about the flights she connected me with someone with authority. This person confirmed the same information but said that he would contact the supervisor of "Gabrielle" to find out what was agreed upon. About a minute or so later the person told me everything would be ok and we would be on the same flights as the other couple. He said they would give me a one time waiver of the fee to link the flights together. That fee of $25 pp was news to me and was not told of that from our agent.
When I said, "If we are willing to pay more money then this would not be a problem." He said "I didn't say that" but that's what it is. We were already paying a fee of $100 per person to fly back at a different time and place because of an extension to the cruise. This would have been a problem, the same as before. Since the names of the people, the airport one that was available to choose, and the day makes no different to the computer for booking, it should not cost more than $400, if that.
Hopefully all is well and the trip will go off as smoothly as our other two before this did. Maybe because we had traveled with them before, they made an exception for the additional fee. The Viking River Cruises are excellent and would consider a fourth trip, but the next time I will know what to ask. We never did hear from our original agent Gabrielle and probably never will.

I was booked on board the ship in October 2016 by Peter ** a sales representative for Viking Cruises. He misled me about my cabin, stating that I was getting a good deal for a cruise that cost about $8,000. He said I would have a window and it would be on the main deck. To my surprise, that did not happen. I was on the lowest deck on the ship and had to climb multiple stairs to reach the main deck. I was very disappointed and would not recommend Viking Cruises to anyone without receiving a diagram of the ship and actually told and shown by it on the diagram.
In addition, they were very rude on the ship when I wanted to upgrade to a cabin on the main deck. I am posting this so other consumers can be aware of the misleading sales practices Viking Cruises uses to book passage on their ship/ships. The sales person even recorded my wife's name incorrectly which costs us additional monies to correct. Viking has no honorable ethical management practices and they do not stand behind their company bylaws.

A Critique of my Viking Experience. My wife and I signed up for the Roof of the World trip to China when several of our friends decided to go on this Viking adventure. We returned only days ago and while the trip is fresh in mind I want to provide a thoughtful evaluation. Before leaving I called Viking and spoke with a representative to confirm that meals would be included in our 2-day pre-tour extension package. I was initially told there were no meals included and then she corrected herself and told me that all meals would be included except the dinner on our arrival day. This proved to be incorrect and no meals were included until the first day of the schedule. This was a surprise to both my wife and me.
Another interesting misunderstanding was that there would be beverages served with both lunch and dinner, including wine or beer. What we found was that this is true only on the voyage part of the trip and not with the land part where we stayed in hotels. This was not what I had understood would be the case. At the hotel meals we were offered one soft drink which included one water. If you asked for water then that was your drink and anything else you would have to purchase. We were only on the Viking ship for 5 days out of the entire trip.
Shortly before departing we received a booklet outlining our trip including hints and suggestions for packing and money exchanging and also about tipping. It was in poor taste, I think, to outline what amounts we were to tip. These tips included essentially everyone who helped us during the tour. The bus drivers and the local tour guides as well as our tour guide who stayed with our group during the entire process. Also, the amount appropriate to tip the crew on a per day basis was also given to us. These amounts actually added up to a significant sum that was in addition to all that we had already paid to Viking. My experience with other tour operations is that tipping was not expected although was certainly optional for a job well done that exceeded expectations.
I must admit that the accommodations provided were excellent and the experience and knowledge of our tour guide was also excellent. I would recommend this trip for anyone looking to understand China better. It was certainly eye-opening for us. If I were asked by friends as to whether to use Viking or another tour operator I would not hesitate to tell them that using another operator like Road Scholars would be my first choice.

Just returned from the Elbe Cruise that never went anywhere due to low water levels, but that is not the reason for the one star. Viking is not responsible for low water levels, but their response is shameful. Customers were notified and given the opportunity to cancel just a few days before departure even though the possibility of not being able to sail was strong for some time. For many, like us, who were combining this trip with other travel or business, cancelling and trying to get last minute air tickets and hotel arrangements to Europe was not an option. This turned out to be an extremely expensive motor coach trip as we were herded around in buses for hours every day. We had all of the inconvenience of being on a boat (tiny bathroom, docked away from town center) without any of the convenience and for many the extra walking was quite difficult.
Viking's response? A voucher for a discount to be used within a year. In other words, absolutely nothing. When I called to ask for a refund instead of a voucher, I was told it was an "Executive Level Decision" not to give any refunds. I was also told that no one from upper management would be interested in hearing from their customers and that no emails would be read. So, Viking, here is how it should have gone. Offer cancelation OR offer to work with the customer to put them on another cruise, arrange alternate air tickets or hotel rooms. Give some kind of refund, any kind of refund, to customers who decide to stay on the trip. You would have had far fewer cancellations and would have saved money in the long run. The customers would not have been so bitter about the response from Viking while trying to enjoy their truncated vacation.
Fall all over the customers who stay; drinks, laundry, Uber or cabs from the dock, anything, everything. This trip alteration without compensation made us feel cheated. Don't ask for tips at the end. Viking should be embarrassed to have their staff stand up and say that Viking does not pay them a living wage and they depend on tips for their salary (of course, these are not the words, but the sentiment). Teach your customer services representatives not to argue with the customers. If Viking had done these things, they would have had happy customers, despite not having been able to travel on the river.

My husband and I just returned on 9/22/16 from the Provence/Lyon Viking Cruise experience. Because everything was prepaid ($16000. plus) we never took my purse with my wallet or my husband's briefcase from our stateroom. On all our excursions off-ship, we took my camera bag with my passport and my husband took a money clip with Euros, passport and credit card. 12 hours from departing the ship for a train ride to Nice, my bank emailed me that an authorization code change had been approved for my account. I had 24 hours to accept and after 24 hours, it would automatically cancel.
15 hours later on our way to the train station, another bank email came in with the same verbiage. They had again agreed to a new authorization code change (a different number) with a 24-hour time limit to accept or it would cancel. My husband and I thought it must be spam. 3 days later we received an email from the bank that there had been 2 attempts to hack into my checking account (that was in my wallet). If I had agreed to a new authorization code (who knows what that is?) the thief could have wired money from my account. I went to my purse to find my wallet gone. My husband went to his briefcase and $300 US dollars in an envelope were also missing.
The worst part of the experience is the Viking Customer Relations people. My first phone call with Mary Ann ** was very rude. She kept saying I could have lost my wallet "anywhere", probably the train station. I repeatedly told her that the breach had occurred in the last 18 hours of our time on the ship and the wallet never left my stateroom. We had prepaid for all our tickets, so our train tickets were in our possession and I never used my wallet at the train station.
After being verbally berated that I could be causing someone to lose their job, I wrote a letter to the head of customer relations, Stephanie **, and got a phone call back from a man named Andre, and although very polite unlike the first woman I talked to, he basically said a client from the ship could have slipped into the stateroom while the housekeeper was cleaning our bathroom and rifled through our belongings. To which I replied, maybe they should do background checks on their clients, which went over his head joke-wise. I mentioned that they have had to fire bad employees in the past, to which he remarked, "We have also had to escort bad passengers off the ship." Completely inappropriate comment. His example was there are bad apples in all parts of life.
Viking obviously has a company policy to blame the client and never take responsibility for anything. I would like Viking passengers to realize what Viking thinks of their clients - potential thieves raiding their fellow passengers with plenty of bad people travelling on their ships. NEVER use these people unless you expect horrible customer service.

We have cruised 5 times on Viking. We made a booking for 14 months out with friends to travel with. Friends had an issue with the date and had to cancel. We also cancelled ours. This is the problem. They retain 20% of the deposit but then tell you that the 80% will be refunded in 30 days. We have cruised 6 times on Oceania and any refunds for anything takes 48 hours to hit the CC. Viking expects full payment 12 months from date of cruises. No other lines do that. I think it is a nickel and dime operation that is cash strapped and uses other people's money to cover gaps. Very unhappy and will NOT cruise again on Viking. In the past I have written and sent Priority Mail to Torstein Hagen on issues with serious (not just bitching) safety and quality of the Star, and NEVER received a response. VERY RUDE.

Terrible company that will give you no credit even with travel insurance even if you cancel in plenty of time for them to fill your spot. Heartless. My mom was diagnosed with late stage cancer and I was told I would get a refund or credit as long as I cancelled. Mind you be bought travel insurance through the people they recommend. Well it was all lies. Lost 6K with them! Travel insurance won't pay because she had pneumonia a few weeks prior and allegedly that makes cancer a pre existing condition! I guess anything can be pre existing. We booked our flights with them and post trip stay and lost everything! Don't for sure book flights or post trip stays unless your life is 100% predictable. The flight was through KLM who would have given a credit and the post trip stay through Hilton who would do the same. Horrible, horrible, horrible. Don't do it!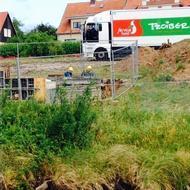 Reservation # **. We were supposed to do a river "cruise" and ended up doing a motor coach tour due to low river levels. Viking was not willing to compensate appropriately. We were scheduled on a river cruise on the River Elbe July 5 - July 13. The boat(s) did not cruise one inch the entire time. We were stuck, docked on the river with lousy views and uncomfortably motor-coached to different areas. Viking did not notify us of the problem until we were in Amsterdam and on our way. Viking knew of the river issues and should have cancelled the trip or at least notify us in a timely manner so that we could cancel. Instead, once we got there, they substituted poorly planned motor coach activities. Had I known this was going to happen I would have cancelled especially after purchasing trip insurance through Viking for over $600.
I tried to deal with Customer Relations directly, however, they were not willing to negotiate reasonable compensation. Insufficient vouchers were offered - not enough to convince this customer to try Viking Cruises again. If Viking wanted to win their unhappy customers back they should offer reasonable compensation. This particular customer was willing to try Viking again if they had offered reasonable compensation. Viking did not seem to care whether I tried them again or not.
According to the locals we talked to, the water level had been down for over 4 weeks and it would take at least 2 weeks for it to recover, therefore, it is apparent that Viking should have known this and cancelled the trip. Apparently they cancelled the Elbe trips on their bigger boats. We were scheduled on the smaller boats recently built specifically for the Elbe which is known for lower water levels. I guess Viking has to try to pay for these new boats by taking money from the customers who were unfortunate enough to be scheduled on these boats. I believe that Viking is not concerned with their disgruntled customers and has grown too big to take their concerns into consideration. Their customer care department is lacking and their willingness to compensate people for lousy trips is negligible.
I sent certified letters to the CEO, top executives and board members and did not hear back from any of them. As mentioned before, they just don't seem to care. Each time I spoke to someone from Customer Relations I was told they would get back to me by a certain day and there was never any follow through. I always had to call them back to hear from them. What was supposed to be a relaxing and leisurely vacation turned into the vacation from Hell and Viking does not seem to care.

I booked a 2016 Russian River Cruise. Their catalogue said they were offering a "risk free" policy. When I got my travel itinerary and contract, it had the normal cancellation policy... Bait and switch? I called the reservation department and they promised me the risk free policy applied to my booking, but they would not amend the itinerary or contract. They claimed they had an internal document, but were not allowed to send it to me. They offered to paraphrase it and send it to me in an email. They said they would say the email applied to my booking. They would NOT say they had the legal authority to bind Viking to the cancellation policy they were going to put in the Email. This is highly unprofessional and borderline unethical. I have traveled with Viking 4 or 5 other times and have been very happy. I don't understand this unprofessional behavior.

Viking River Cruises. On Friday September 5, 2014 I made a reservation for the "Romantic Danube Cruise" with Viking River Cruises. Airfare between Tampa, Fl and Budapest, Hungary was to be provided by Viking. On Saturday September 6, 2014 I received the flight itinerary. When I called for seat assignments I was advised by the airlines, and then confirmed by Viking, that in order to guarantee that my wife and I could sit together we would have an additional charge of approximately $30-$50 per person for each of the 5 legs of the flight. I requested cancellation of the reservations I made the day before and was told that I would be charged $1,710.88 cancellation fee even though the airline tickets had not been issued.
We have saved for this trip and are unable to absorb a loss of $1,700 +. We only hope that when we get to the ship that we will not have to pay a fee to be in the same cabin!! While Viking has done nothing illegal, we should have been told that it was possible that the tickets they provided might not be together. This will be my last tour with Viking and I would advise others considering Viking Cruises to not be influenced with their offers of inexpensive airfares. On my previous cruise with Viking I found out that when you use their air services you do not get frequent flyer miles or the miles are greatly reduced from actual miles flown. When you remove the "special" airfares offered by Viking you will find that other higher rated River Cruise Lines offer better deals on their river tours.

I booked a cruise for November 30, 2013 with Viking River Cruise, in July 2012. You must pay in full in 14 days. I opted at that time for the travel insurance. Due to health issues diagnosed in March 2013 we are unable to travel. It took them 24 days to send my refund, less $898.00. The Travel Guard Insurance Co. has no record of a policy for me. Viking customer service agent is rude and unhelpful.

My wife's parents invited us on a Viking River Cruises Danube trip in December. We work for ourselves and weren't sure if we could afford to go at a cost of $5,000. We spoke with Jessica **, the sales rep at VRC that had worked with my wife's parents. She said not to worry about it because we have a great insurance plan called Cancel For Any Reason Insurance and that even if you have a golf game the same day of the trip you could cancel and get a full refund - that was her exact example! Even my wife got on the phone with her to confirm this cancel for any reason insurance. She assured us that there would be no worries; the cost of insurance was $500 for us both.

We are planning a River Cruise to Europe in spring of 2011. After much searching and comparing 3 major River Cruise companies, we found that they all have very similar itineraries. All 3 companies are very well known, and reputable, or so we thought. We decided to look seriously at Viking Cruises because they advertise "2 for 1". Their online advertising is very misleading, because, like their competitors, they show the same prices for the same length of cruise and same itinerary, but have a "slash" through their price, showing a 50% discount.
This was too good to be true. When we contacted Viking Cruises by phone, the agent told me that the prices shown are PER PERSON, which brings the price up to exactly what their competitors charge. I have a copy of the invoice they sent me and have a copy of their advertising. What they are actually doing is showing DOUBLE the price of their competitors, then "slashing their price by 50%," bringing it to exactly the same price. I pointed this out to the agent, and when she asked what the "competition was charging," she stated it was the same price, but their cruise line included the taxes, unlike the others, for an actual savings of about $100.00 and NOT 50%.
It is very upsetting to find a reputable company falsely advertising. We are wondering if other consumers have found this same problem with Viking River Cruises. If not, we would like travelers to know that Viking River Cruises falsely advertise their "2 for 1" prices. We travel often and have traveled throughout the world. We do our "homework" carefully. Please share this information.

We were booked on the river cruise Danube Explorer -- Vienna to Nuremberg Christmas Markets. We board our ship on Dec. 23rd. We found out that the Markets close on 12/23. Itinerary clearly states, "Stroll through the markets, savor the smells, etc." When I contacted Viking to find out if this is true, they said, "See the asterisk on the last page(!)" Well my itinerary has no asterisk on the last page. I booked the Christmas Markets and no other reason. WE do a Christmas trip each year with our adult children. WE chose the Markets.
Viking did not deliver. They are willing to give me a voucher for my purchase that I must use within one year. This is impossible. I expect a full refund of not only the full purchase but of the insurance. THIS IS COMPLETE FRAUD AND MALFEASANCE ON VIKING'S PART. How will they handle all the people who actually go on this non-existent Christmas Markets trip? Will they also tell them to find the non-existent asterisk! This is just bad, bad business! And major disappointment.

Michelle BaranRiver Cruises Contributing Editor
Michelle Baran is a senior editor at Travel Weekly, where she has been reporting on the travel and river cruise industries since 2007. Baran has also written about river cruising for Travel + Leisure, Travel + Leisure Southeast Asia and Budget Travel, and co-authored Frommer's "EasyGuide to River Cruising." She received her Masters in Journalism from Northwestern University. More about Michelle→

Viking River Cruises, which launched in 1997, has its U.S. headquarters in Los Angeles. It has more than 60 ships that cruise rivers all over the world and targets cruisers from the United States, Australia and the United Kingdom.
New U.S. cruise focus: While Viking has long offered rivers cruises in destinations such as Russia, Europe and Egypt, it is gearing up to launch a river cruise on the Mississippi in the United States by the year 2018. New Orleans will be its American home port.
Inclusiveness: Viking includes Wi-Fi service, hotel accommodations, daily excursions and port charges in its pricing.
Longship: The nearly identical Viking Longships that Viking has been churning out by the dozen in Europe evoke a sleek Nordic design, are energy-efficient and have a large variety of room sizes, both with and without verandas.
Wide range of itineraries: With the largest number of destinations of any river cruise line, Viking offers a cruise for nearly every part of the world.
Value: Viking's notorious 2-for-1 deals offer a great value for river cruisers.
Best for Viking River Cruises is best for older travelers.
Compare River Cruise Lines
Viking River Cruises Company Profile
Company Name:

Viking River Cruises

Year Founded:

1997

Address:

5700 Canoga Avenue

City:

Woodland Hills

State/Province:

CA

Postal Code:

91367

Country:

United States

Website:

http://www.vikingrivercruises.com/