Consumer Complaints & Reviews

We have cruised 5 times on Viking. We made a booking for 14 months out with friends to travel with. Friends had an issue with the date and had to cancel. We also cancelled ours. This is the problem. They retain 20% of the deposit but then tell you that the 80% will be refunded in 30 days. We have cruised 6 times on Oceania and any refunds for anything takes 48 hours to hit the CC. Viking expects full payment 12 months from date of cruises. No other lines do that. I think it is a nickel and dime operation that is cash strapped and uses other people's money to cover gaps. Very unhappy and will NOT cruise again on Viking. In the past I have written and sent Priority Mail to Torstein Hagen on issues with serious (not just bitching) safety and quality of the Star, and NEVER received a response. VERY RUDE.

Terrible company that will give you no credit even with travel insurance even if you cancel in plenty of time for them to fill your spot. Heartless. My mom was diagnosed with late stage cancer and I was told I would get a refund or credit as long as I cancelled. Mind you be bought travel insurance through the people they recommend. Well it was all lies. Lost 6K with them! Travel insurance won't pay because she had pneumonia a few weeks prior and allegedly that makes cancer a pre existing condition! I guess anything can be pre existing. We booked our flights with them and post trip stay and lost everything! Don't for sure book flights or post trip stays unless your life is 100% predictable. The flight was through KLM who would have given a credit and the post trip stay through Hilton who would do the same. Horrible, horrible, horrible. Don't do it!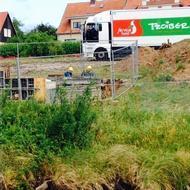 Reservation # **. We were supposed to do a river "cruise" and ended up doing a motor coach tour due to low river levels. Viking was not willing to compensate appropriately. We were scheduled on a river cruise on the River Elbe July 5 - July 13. The boat(s) did not cruise one inch the entire time. We were stuck, docked on the river with lousy views and uncomfortably motor-coached to different areas. Viking did not notify us of the problem until we were in Amsterdam and on our way. Viking knew of the river issues and should have cancelled the trip or at least notify us in a timely manner so that we could cancel. Instead, once we got there, they substituted poorly planned motor coach activities. Had I known this was going to happen I would have cancelled especially after purchasing trip insurance through Viking for over $600.
I tried to deal with Customer Relations directly, however, they were not willing to negotiate reasonable compensation. Insufficient vouchers were offered - not enough to convince this customer to try Viking Cruises again. If Viking wanted to win their unhappy customers back they should offer reasonable compensation. This particular customer was willing to try Viking again if they had offered reasonable compensation. Viking did not seem to care whether I tried them again or not.
According to the locals we talked to, the water level had been down for over 4 weeks and it would take at least 2 weeks for it to recover, therefore, it is apparent that Viking should have known this and cancelled the trip. Apparently they cancelled the Elbe trips on their bigger boats. We were scheduled on the smaller boats recently built specifically for the Elbe which is known for lower water levels. I guess Viking has to try to pay for these new boats by taking money from the customers who were unfortunate enough to be scheduled on these boats. I believe that Viking is not concerned with their disgruntled customers and has grown too big to take their concerns into consideration. Their customer care department is lacking and their willingness to compensate people for lousy trips is negligible.
I sent certified letters to the CEO, top executives and board members and did not hear back from any of them. As mentioned before, they just don't seem to care. Each time I spoke to someone from Customer Relations I was told they would get back to me by a certain day and there was never any follow through. I always had to call them back to hear from them. What was supposed to be a relaxing and leisurely vacation turned into the vacation from Hell and Viking does not seem to care.

I booked a 2016 Russian River Cruise. Their catalogue said they were offering a "risk free" policy. When I got my travel itinerary and contract, it had the normal cancellation policy... Bait and switch? I called the reservation department and they promised me the risk free policy applied to my booking, but they would not amend the itinerary or contract. They claimed they had an internal document, but were not allowed to send it to me. They offered to paraphrase it and send it to me in an email. They said they would say the email applied to my booking. They would NOT say they had the legal authority to bind Viking to the cancellation policy they were going to put in the Email. This is highly unprofessional and borderline unethical. I have traveled with Viking 4 or 5 other times and have been very happy. I don't understand this unprofessional behavior.

Viking River Cruises. On Friday September 5, 2014 I made a reservation for the "Romantic Danube Cruise" with Viking River Cruises. Airfare between Tampa, Fl and Budapest, Hungary was to be provided by Viking. On Saturday September 6, 2014 I received the flight itinerary. When I called for seat assignments I was advised by the airlines, and then confirmed by Viking, that in order to guarantee that my wife and I could sit together we would have an additional charge of approximately $30-$50 per person for each of the 5 legs of the flight. I requested cancellation of the reservations I made the day before and was told that I would be charged $1,710.88 cancellation fee even though the airline tickets had not been issued.
We have saved for this trip and are unable to absorb a loss of $1,700 +. We only hope that when we get to the ship that we will not have to pay a fee to be in the same cabin!! While Viking has done nothing illegal, we should have been told that it was possible that the tickets they provided might not be together. This will be my last tour with Viking and I would advise others considering Viking Cruises to not be influenced with their offers of inexpensive airfares. On my previous cruise with Viking I found out that when you use their air services you do not get frequent flyer miles or the miles are greatly reduced from actual miles flown. When you remove the "special" airfares offered by Viking you will find that other higher rated River Cruise Lines offer better deals on their river tours.
How do I know I can trust these reviews about Viking River Cruises?
593,739 reviews on ConsumerAffairs are verified.
We require contact information to ensure our reviewers are real.
We use intelligent software that helps us maintain the integrity of reviews.
Our moderators read all reviews to verify quality and helpfulness.
For more information about reviews on ConsumerAffairs.com please visit our FAQ.

I booked a cruise for November 30, 2013 with Viking River Cruise, in July 2012. You must pay in full in 14 days. I opted at that time for the travel insurance. Due to health issues diagnosed in March 2013 we are unable to travel. It took them 24 days to send my refund, less $898.00. The Travel Guard Insurance Co. has no record of a policy for me. Viking customer service agent is rude and unhelpful.

My wife's parents invited us on a Viking River Cruises Danube trip in December. We work for ourselves and weren't sure if we could afford to go at a cost of $5,000. We spoke with Jessica **, the sales rep at VRC that had worked with my wife's parents. She said not to worry about it because we have a great insurance plan called Cancel For Any Reason Insurance and that even if you have a golf game the same day of the trip you could cancel and get a full refund - that was her exact example! Even my wife got on the phone with her to confirm this cancel for any reason insurance. She assured us that there would be no worries; the cost of insurance was $500 for us both.

We are planning a River Cruise to Europe in spring of 2011. After much searching and comparing 3 major River Cruise companies, we found that they all have very similar itineraries. All 3 companies are very well known, and reputable, or so we thought. We decided to look seriously at Viking Cruises because they advertise "2 for 1". Their online advertising is very misleading, because, like their competitors, they show the same prices for the same length of cruise and same itinerary, but have a "slash" through their price, showing a 50% discount.
This was too good to be true. When we contacted Viking Cruises by phone, the agent told me that the prices shown are PER PERSON, which brings the price up to exactly what their competitors charge. I have a copy of the invoice they sent me and have a copy of their advertising. What they are actually doing is showing DOUBLE the price of their competitors, then "slashing their price by 50%," bringing it to exactly the same price. I pointed this out to the agent, and when she asked what the "competition was charging," she stated it was the same price, but their cruise line included the taxes, unlike the others, for an actual savings of about $100.00 and NOT 50%.
It is very upsetting to find a reputable company falsely advertising. We are wondering if other consumers have found this same problem with Viking River Cruises. If not, we would like travelers to know that Viking River Cruises falsely advertise their "2 for 1" prices. We travel often and have traveled throughout the world. We do our "homework" carefully. Please share this information.

We were booked on the river cruise Danube Explorer -- Vienna to Nuremberg Christmas Markets. We board our ship on Dec. 23rd. We found out that the Markets close on 12/23. Itinerary clearly states, "Stroll through the markets, savor the smells, etc." When I contacted Viking to find out if this is true, they said, "See the asterisk on the last page(!)" Well my itinerary has no asterisk on the last page. I booked the Christmas Markets and no other reason. WE do a Christmas trip each year with our adult children. WE chose the Markets.
Viking did not deliver. They are willing to give me a voucher for my purchase that I must use within one year. This is impossible. I expect a full refund of not only the full purchase but of the insurance. THIS IS COMPLETE FRAUD AND MALFEASANCE ON VIKING'S PART. How will they handle all the people who actually go on this non-existent Christmas Markets trip? Will they also tell them to find the non-existent asterisk! This is just bad, bad business! And major disappointment.

Michelle BaranRiver Cruises Contributing Editor
Michelle Baran is a senior editor at Travel Weekly, where she has been reporting on the travel and river cruise industries since 2007. Baran has also written about river cruising for Travel + Leisure, Travel + Leisure Southeast Asia and Budget Travel, and co-authored Frommer's "EasyGuide to River Cruising." She received her Masters in Journalism from Northwestern University. More about Michelle→

Viking River Cruises, which launched in 1997, has its U.S. headquarters in Los Angeles. It has more than 60 ships that cruise rivers all over the world and targets cruisers from the United States, Australia and the United Kingdom.
New U.S. cruise focus: While Viking has long offered rivers cruises in destinations such as Russia, Europe and Egypt, it is gearing up to launch a river cruise on the Mississippi in the United States by the year 2018. New Orleans will be its American home port.
Inclusiveness: Viking includes Wi-Fi service, hotel accommodations, daily excursions and port charges in its pricing.
Longship: The nearly identical Viking Longships that Viking has been churning out by the dozen in Europe evoke a sleek Nordic design, are energy-efficient and have a large variety of room sizes, both with and without verandas.
Wide range of itineraries: With the largest number of destinations of any river cruise line, Viking offers a cruise for nearly every part of the world.
Value: Viking's notorious 2-for-1 deals offer a great value for river cruisers.
Best for Viking River Cruises is best for older travelers.
Compare River Cruise Lines
Viking River Cruises Profile
Basic Information
Company Name:

Viking River Cruises

Address

5700 Canoga Avenue
Woodland Hills, CA 91367
United States

Year Founded:

1997

Website:

http://www.vikingrivercruises.com/