Consumer Complaints and Reviews

Lack of maintenance, needs major remodel, A/C DID not work on an extremely hot day, broken lighting, telephone did not work, dirty bedding, stinky odor to room, neighborhood was extremely seedy, very few people staying.

My stay at your hotel in Blackpool Saturday night - My room was awful. We were tired and all you had left was handicapped. There was no soap in the sink dispenser, no glasses to take meds, and the bed smelled so bad I couldn't sleep under the covers. The internet was 30 mins. free and by the time we got into it there was not enough time to use it. We picked it as well as there was a casino across the road but when I got there it was all boarded up. Yours was the most expensive room we have got so far and it was not even worth the weekly rate much less Saturday night rate. I would really like my money back. I called to book, it was 97.50, plus 16 for breakfast.

This is literally the worst hotel I have ever stayed at. The non smoking room smelled like a month old (if not year old) rotting garbage can. The a/c was barely functional. The shower was rotted and rusted all around the tub edges. The shower head appeared to be spouting out algae. There were roaches running out as I grabbed for the face towels by the sink. But wait, that wasn't the worst part! The "Manager" on duty Delphine ** could not have been more insulting and unprofessional. She screamed and threatened me a paying customer in front of my children who are traumatized by her treatment. I cannot be more shocked that this establishment has someone so unprofessional representing them. She laughed at me as I wrote her name down and made sure to tell me she was the "Manager" as if any concern I might express would not be heard.
I was willing to look passed the horrendous accommodations due to the low price but I cannot accept the abusive treatment she gave to me and my children all the while being proud of it. She needs to be trained on customer service as she clearly and fundamentally lacks in this regard. She left me and my kids in tears as we were forced to make the decision to leave. She was even smiling as we went back up to our room to pack our belongings. She made our trip an absolute nightmare and one I won't forget.
I urge the owners of Travelodge to investigate the manner in which Mrs. ** handled this situation and hope that you will allocate some time and effort to train this individual whose behavior I hope is not representative of your brand. I'm sorry that I had to write such a negative review but this is feedback that you need so that no one has to experience the abuse me and my family did. Thank you for your attention to this serious matter. No one should ever have to endure this treatment during their paid stay at your hotel.

At 10 PM, night before 8 AM conference, I had to move two of my staffers from their Travelodge Virginia Beach by the Bay room to another hotel because of bed bug (Cimex spp.) infestation. As it happens, they had an exterminator on the premises. I remain uncertain as to whether that is a good thing or a bad thing. When I finally got into my bed at 11 PM I found I had no top sheet on my bed. Electronic keys repeatedly failed, a problem of which the clerks were well aware. I hate having to run out into a cold, hard rain to go to a hotel office to have my key reactivated and, when it still doesn't work, I become irritable. As to ranking Customer Service, Value, and Amenities, giving even low marks suggests that the motel provided service, value, and amenities. Staff sympathetic, but clueless and unprofessional. Easily my worst hotel experience.

Stayed at Edmonds Travelodge, both of us got bit up bad by bedbugs, complained to front desk, denied any problem, rude and said it was my dog's fault (fleas) lol. They are liars, and don't have bedbugs. Contacted local health dept, and corporate, (they did nothing) as expected. Stay clear of this place.
How do I know I can trust these reviews about Travelodge?
850,588 reviews on ConsumerAffairs are verified.
We require contact information to ensure our reviewers are real.
We use intelligent software that helps us maintain the integrity of reviews.
Our moderators read all reviews to verify quality and helpfulness.
For more information about reviews on ConsumerAffairs.com please visit our FAQ.

I am writing this letter on behalf of my parents because of their lack of English writing skills. My parents traveled to Mammoth because they had pleasant memories there from a previous trip. The last time they visited they decided to stay at Travelodge at the 54 Sierra Blvd Mammoth location and had no issues or complaints, so when they recently traveled to Mammoth for my father's 60th birthday, they decided to rebook with the same Travelodge on October 14-16.
After spending the first night in the room, my mother was experiencing rashes after sleeping in the bed and after inspecting the blankets on the bed she noticed that they had been torn up as though they had been bitten through. There were also dirt marks as if they had been stepped on or stained and her blanket had a hot sauce stain.
Just for clarification, my parents did NOT order room service so this stain could not have been from them because they already had plans to eat outside of their hotel. Also upon further inspection of the room she found pieces of hair over the bed that did not belong to her and dust over every single surface throughout the entire room. My mother wanted to approach the situation without causing a scene so she went downstairs to speak with the front desk about the issue to see if they could at least give her clean bed sheets since the ones in her room were obviously used without being washed.
The man at the front desk who was described to me as being an Indian male (my parents unfortunately did not get his name because they said he wasn't wearing a name tag and they were too shaken up to think to ask for his name), refused to give my mother new sheets for her bed even after telling him she had gotten a rash. The man then went on to explain that all of the house keeping maids had already gone home so she would have to wait until 8:30pm for one to return. My mother was confused because it made no sense that there were no bed sheets that any employee could access so she asked to speak with a manager about the situation.
The man responded by saying that he was the manager and rejected her request to speak with higher management. At this point my mother agreed to wait because she was unable to sleep in the bed due to the rashes, but the man continued to give attitude towards my mother saying how it was impossible that the room was "that dirty" because he personally inspected the rooms after each maid cleaned them.
At this point my mother was frustrated mainly because he was dismissing her and that he refused to believe out of his own arrogance that the rooms were not as thoroughly clean as he claimed. All she wanted out of the situation were some new bed sheets to be sent to her room, but the man continued to claim that there were no clean bed sheets available – even in storage.
My mother and father have lived in the United States as legal citizens for over 30 years now, but they still have broken English. As a result, many people mistake them as being foreigners that have no knowledge of how businesses work in America. My mother is extremely shy when it comes to people that are fluent in English, but tried her hardest to convey how she feels especially in situations where it feels like she is being discriminated against. The manager told my mother, "You people are always like this." My mother was EXTREMELY upset that she was being spoken to such a discriminating manner, so she went upstairs and told my father what had happened to which he promptly went downstairs to discuss the situation with the same man that had talked to my mother.
My father calmly told the same man, that my mother was near tears because she was upset. He then asked again if it was really true how there were no extra bed sheets available anywhere in the hotel. The man at the front desk repeated the same information to my father about how someone would be here at 8:30pm. My father then explained how he was visiting for his 60th birthday back to the same Travelodge because last time they had a pleasant experience staying at the same location. He then continued to ask the man at the front desk if it was really true that there were no extra bed sheets and if this is how their customers are normally treated. The man's response to my father was "Sir, this is a franchise. This is just how things are."
My father was shocked at his response and in his mind felt like this Travelodge manager did not care about the level of customer satisfaction because he had already received payment for the room. My parents both felt helpless, so my father went outside to call my brother-in-law about the situation. My brother-in-law is extremely docile so he attempted to comfort my dad about how he was being treated by the hotel manager.
During the time of this phone conversation the hotel manager was watching my father on the phone from inside the hotel lobby. The moment my father came back into the lobby, the manager completely changed his tone and did a 180 with his attitude. He walked a short distance away from the front desk and took out new bed sheets to give my mother who at this point had come down from the room. My mother was in a complete state of shock and told him, "You are a liar." The manager then completely changed his demeanor to my mother and apologized to her.
I'm not sure how this type of business behavior is allowed when your company is supposed to be a reputable franchise. I feel embarrassed for my parents that they wanted to stay at this location because they had such good things to say about their prior experience. I beg you to please look into this situation and figure out who this manager at your Mammoth location is, because he is wrongfully discriminating towards some of your guests. In Korean culture your 60th birthday is supposed to be an extremely important year of celebrations, but my father was completely devastated after returning home from this trip. Due to his lack of English writing skills, he asked me to forward the story to your corporate location.

I call the hotel clerk @ the Travelodge Inn and Suites on 120 Bypass Rd in Williamsburg, VA, looking for a hotel. I asked her do they have flat screen HDTV & cable, she said yes. I looked @ 4 different rooms, including 2 disabled, accessible room that I didn't asked for, only a king or double bed room, for single adult. All 4 rooms had these old, bulky TV that only had 3 to 4 sports channels, also none of the phones in these hotel's rooms wasn't working. Finally, the 1st room I looked at, the hotel room door was open.
I reported every complaints that I had, to both of the hotel clerk, they act like they didn't know what was going on. The cost of the room on Saturday night was $65.88. I demanded a refund, with no problem at all. I checked in the hotel right across the street @ Econo Lodge on 119 Bypass Rd @ Williamsburg, VA. Also they had everything I wanted including a flat screen HGTV with so many channels. Also the Econo Lodge had a decent microwave & nice, little upgrade fridge, & 2 separate sinks. They gave me 2 full-size bed. Econo Lodge hotel Sat. night was $75.64. Sun. night was $64.88. Well worth it for me, on the weekend of 10-22-16.
I'm giving good, sound advice to consumers who's open-minded & to used good common sense as a consumer. You have many hotels like the Travelodge Inn, with no suites rooms, but junk rooms. The Travelodge @ 120 Bypass Rd need to be shut down, also with those cunning, deceitful hotel clerk & owner. Don't even waste your time going @ the Travelodge Inn, Williamsburg, VA, @ 120 Bypass Rd. Just keep it movin' & get your money worth elsewhere.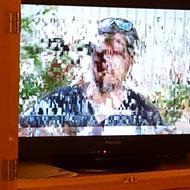 My husband and I checked into the Travelodge in Albuquerque NM. Our stay was for 3 nights. When we got there was told we needed to wait 40 mins to check in or we could pay $25 extra and could check in early. We agreed, got our room, walked in. It was filthy, on the window sill it had fingernails clippings, carpet nasty. Went to front desk. Requested another room. By then it was past check in time and we still didn't have a room. Got to the other room. We just drop our stuff and left to start our vacation. We return after 6 pm tired to find out that TV didn't work, coffee maker was not working, no towels. I started calling other hotel. Due to the balloon fest everyone was booked. Next day left for the day about 9 am. Return just to change. Outside doors didn't worked with the card. Got to the room. Bed's still not made, trash cans not empty.
Went to talk to the manager Ana **. After telling her everything wrong with the room all I got in a sarcastic tone was "Anything else?" Third day once more left for the day. When we got back no towels. Once more went to front desk and this time talked to Tara who instead of hearing us out all we got was her complaining on how she work 14 hrs shift and this (**) place didn't care for their employees (her own words). Never got our towels. Next day my husband had to once more go downstairs and get some towels.

My husband and I checked into the Travelodge in Colorado Springs. We were in town for the Annual Veterans Rally. The pictures on the internet of the hotel rooms is not what you receive. First room... Filthy sheets. The bed was made with the old sheets someone slept and... let your mind imagine. The security door lock broken. Manager takes us to a new room. Refrigerator does not work, screen hanging off window, carpet not vacuumed, coffee maker not working, toilet seat not tight. My husband lifted a refrigerator out of another room. The breakfast area over ripe fruit, fixtures broken. For the 3 day stay our room was never made. Had to ask for towels too. We would of went to another hotel but no availability anywhere because of the Veterans Event. Manager said he would adjust bill and nothing was done. Called our credit card company and now disputing this charge. Please... Do Not Stay Here!

My husband and I booked a room online with Travelodge in downtown Portland, Oregon for Aug. 1, 2016 and received an e-mail with a confirmation # quoting $79 per night. When we arrived it was obvious that the pictures of the rooms on the website are not pictures taken of the actual rooms in this hotel. The website pictures show much nicer rooms than what these rooms are really like.
Our room was a dive! Smelly, musty, dark and dreary. People had carved their initials on the window frames, the flooring was buckled around the tub in the bathroom from water damage. We had to wrap a towel around the fixture on the sink because when we turned the water on the water sprayed out around the sides of the fixture. There was drywall tape hanging from the ceiling over the bed. The floor squeaked so loudly that we heard it when people in the adjoining room walked around. Worst of all, after going to bed I felt something on my leg. When I pulled the covers back there was a bug crawling on my leg, which my husband quickly smashed!
When we got home and we're looking at our invoice. We saw we were overcharged for our room. We were charged $99 instead of the original quote of $79. My husband called and talked to the manager and even though he was the one who sent the quote to us, he said it was a mistake because that is their winter rate. He refused to refund us the $20 we were overcharged. The whole experience was a nightmare!

My nephew and his 18-months-old daughter was here and needed a place to stay so called the motel and made reservations. Asked if it was clean and bug-free and she said yes. My nephew pulled in around 9:30 or 10 there and the place was absolutely filthy, something growing by the walls, filthy towels and filthy rugs have pictures. He left not wanting to wake me, spent the night riding around with an 18-month-old child because he was by now short on cash. I had put the motel room on my charge account. The clerk told him she would reimburse me my money now the manager said they won't. Also looks like mold in corners. If you go on their site you can see the terrible reviews. Wish I had looked first. Here are some pics. Just want my money back.

I just recently sold my house so my new house that my family and I are moving into, is not ready for us to move into it yet, so my family and I needed to live somewhere until July 1, 2016. Anyway, on May 14, 2016 I went online to the Travelodge website and found that we could stay at the Travelodge on a weekly basis. I found one in Torrance, California (near where I am moving from and moving to) that stated that it had all of these wonderful amenities like 2 pools, a conference room, a gym and that is was "pet-friendly". I reserved the suite for 1 week. Well, once my family and I got there, it was NOTHING like it stated on its website, no pools at all, no conference room, no gym, NO NOTHING!!! A week later when it was time for me to pay again, we were told that they did not accept pets and that we must move. I was LIVID!!! First they lied about what they had, and now they lied about NO PETS!!!
Do you know the staff at the Travelodge made us move immediately, even though we did not have anywhere else to go? That Travelodge stated that "they have a no pet policy." I showed them the Pet Policy on their very own websites, but they did not care!!! I had to go online immediately and reserve a suite at Extended Stay for much more money. I called Extended Stay to confirm that they did in fact have all the amenities that their website stated they had, and that they DID IN FACT, ACCEPT PETS. They confirmed yes, to all. So, since May 22, 2016 we have been living at the Extended Stay without any problems and without the misrepresentation and lies that Travelodge advertises on their websites. I will never again stay at another Travelodge because they misrepresent and lie about their suites just to get your money!!!

This place should be shut down! Our room had towels that have stains and holes in them, we went to the local Walmart for clean towels. Shower is dirty and needs to be replaced. Huge gross stain on the floor, we never removed our shoes because carpet is filthy. Pillow case has yellow stains all over it along with two skinny pillows shoved inside. Alarm clock needs to be thrown away along with a lamp that you either need to unplug or unscrew the bulb to turn off. The people who run this place either don't speak English or can barely speak English. Breakfast was a joke, 5 of us went down and asked the front desk to replenish the waffle mix, she brought 3... guess it meant we had to share. Hallways stink and are dirty.
The pictures on their website is false advertisement because the rooms look clean and nice in those pictures. We have a total of 5 rooms and they are all dirty, we met other people guests and they said their rooms were also very dirty and towel and showers were gross. They charge $10.50 for a cot and you have to pay cash... seems fishy to me. I hope that the state or whoever shuts this place down until it is cleaned up and managed correctly. I'd like my $ back but can't talk to the front desk because they don't speak English and can't understand them.

You have the WORST EMPLOYEE working in LA MESA California. His name is David. I called the Travelodge on 5/15/16 to see where was my refund and he hung up in my face for no reason. That is not how you do business. My reservation was canceled for no reason on 5/8/16 when I went into the office and asked if I can check in the man said, "No." I said, "What is the check in time? I just came from out of town." He said, "You need to leave the property" with no explanation. My son said, "Mom, what happen?" I said, "I don't know." The man said I had to leave so my son tried to talk to the man and he lock the door. This is mad ** crazy. Excuse my mouth but for real who does that.
I asked for my refund. He said they have refunded the money that same day. I'm still waiting on my refund and I will dispute this and thinking about putting a lawsuit on Travelodge. Maybe this will open their eyes on who they make their employee. Don't try calling the 1888 number because they put you on hold for over 20 min and don't pick up to respond to any of the issues! THIS IS HORRIBLE. DON'T STAY. I WILL DEFINITELY SPREAD THE WORD.

Their booking reservation department has very little understanding when you call. Requested somewhere locally, Queen Size bed and they booked and charged me for a farther location that I did not want. As for the one I wanted based on location, ended up being a full size bed available. Requested a refund for the hotel that I never booked, upon obtaining approval for the refund. I was told to wait 3 weeks for a check that never actually arrived. It's been 2 months and nothing! Called to complain and I still have to wait another month for a check to be reissued! This is ridiculous. I have to wait for my refund for something I never authorized in the first place!!!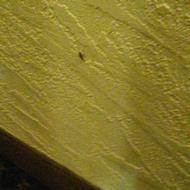 We check in on April 8, 2016. The property was filthy. Trash was everywhere and the trash cans was running over with trash. Then we enter the room. The smell was horrible. We left to visit family members in Tallahassee but when we return it was late. In the room crawling on the stand where the tv and the wall was German roaches. My son is allergic to roaches. Immediately he started have reactions. His eyes started to swell. He couldn't hardly breath so I killed a roach and took it to the front office to show the manager. She moved us to another room. Well that room didn't have roaches but it wasn't cleaned. The floor hadn't been vacuumed. There was a sofa bed. When we pulled it out I found a cigarette lighter and a half of marijuana where it had been smoked.
The next morning when I talked with my mother she said she woke up through the night to get a drink of water. Roaches were everywhere so I reported that to the front office. Therefore I check her out of her room and she stay in the room with me and my son because there was no more rooms available. But with that being said I have never ever experience a situation at a hotel like that. It was a nightmare.
I spoke with one of the guests. He was not pleased with his stay as well. My family ask where we was staying. I said Travelodge. They replied the ** hotel. That's where prostitutes go to turn tricks. I witnessed firsthand. I was very displeased with the services and unhappy. Even though the rooms was cheap but that shouldn't have made a difference. You want your customers happy so they'll wanna come back and refer other family members and friends to stay there cause word of mouth is the best advertising. The staff was courteous but the hotel ain't fit for no human being to live there.

Stayed at South San Francisco Travelodge one night on our way to Maui. Disgusting substandard room. Curtains looked like an angry cat got a hold of them, couch was torn & filthy, carpet was dirty & oily, bathroom was scary dirty with many broken and stained titles. We were afraid to brush our teeth let alone take a shower. We checked the bed for bed bugs. Didn't see any but decided to sleep in our clothes anyway. We have traveled to many 3rd world countries and have never encountered this kind of filth. Save your $$$. I would have rather slept in my car @ a rest stop. Totally unacceptable to be this grossed out at a place to stay.

I'm so displeased with the service you provided me at your establishment. I'm in disbelief you're in the hospitality industry. Please get out of it, you have no idea how to be hospitable. My 2 request were for a working refrigerator and remote. Simple, right? No. You made it difficult because you suggested to me to "bring my food to the refrigerator at the front desk", when clearly there were empty rooms available you could've taken from or switched my room. No, I had to suggest to you to take a refrigerator from a unoccupied room. That was baffling to me and quite upsetting. A guest should never be in the position to tell you how to run your business. I didn't complain about the piping issue, the non running water at certain times of day and night because you told me and your employees told me that was being fixed.
Ok, I gave the benefit of the doubt with a smile. I didn't complain about the shower curtain, the stained towels, nor the stained blue tub. I just told your housekeeper to keep them and I will purchase my own. And, I just vigorously cleaned the tub because that's all it really needed and it was fine. I just wanted a warm place to lay my head as I complete my nursing travel assignment which wouldn't been for another 10 weeks at your establishment which comes to $2500, that would've help toward getting a working remote, money toward piping issues, and better cosmetic renovations done. I pray you didn't treat me like cow dung because I'm black because newsflash, you have melanin too and my money is green 100 dollar bills.
You've missed out on it. PLEASE, PLEASE GO BACK TO THE DRAWING BOARD BECAUSE HOSPITALITY ISN'T YOUR CALLING. Your employees were great, housekeeper gave me a warm welcome and even a hug. Your employees tried their best but told me they just were hired within the week and didn't know policy of how to conduct their duties. You need a better plan. Happy to be checking out in the morning 2/6/2016. PS. A continental breakfast isn't cereal, milk, and coffee. That's not breakfast for a champion. UNHAPPY WITH STAY.

We arrived at the Travelodge in College Park Georgia with a confirmed reservation that was guaranteed. We also had called ahead of time and explained that we would be arriving late due to traveling 6 hours. When we arrived at the hotel, the Front Desk clerk informed us that the hotel was booked up and that our room was taken due to having an arrival of 100 guests. When the hotel was contacted, the manager stated that there were rooms available and that our room was cancelled on the following morning at 5 am. We feel this is very disappointing and was frustrated that we had to secure another room at such a late hour.

I booked a hotel room in Leeds for my son plus myself and partners. Wedding due to attend in December cancelled. Didn't book cancellation fee with TL & expected not to get refund. What I did expect was to amend booking. Five hours of calls emails to customer services? That NEVER reply. Call this and that number and not a peep in respect of customer service. One adviser said " oh that's not the worse- if you book a show and performer bails through illness you don't refund under the cancellation policy either"!!! I have called head office & since been told "sorry no refund" and "no can't move you even with 6 weeks notice".
So they are quids in with our money and customers are out of pocket through no fault of own. I have explained that I will seek legal advise albeit a small cost of booking but through sheer principle that they can simply ** on the customers that keep them in their jobs. Throughout this whole sham I have had hang ups, sighs, attitude and sheer can't be arsed attitude. Travelodge you are a disgusting excuse for a company and should be investigated. I will do all and I mean all I can to name and shame and bring you down until I receive a resolution to my request. Let's start a petition!!! And get our money back,

The hotel's general manager responded to a review that I submitted via TripAdvisor. I feel that not only was I treated unfairly, but the response from the general manager was very inappropriate. I was accused of "being off the deep end", to which I taken offense to. I have called their Customer Care department on numerous occasions requesting to speak with the owners, as I stated that I give permission for my contact information to be given to them. This has been going on now for almost a month, and with no resolution.
First off, I would like to say that I am a frequent guest at this hotel, and have been for over a year. I generally stay 2-3 days a month, on different occasions. I have never had a problem with any of the staff until tonight. Joy, who works night shift is an ANGEL! Very courteous and professional. Tonight, I called the hotel by accident, thinking that it was a hotel in Pigeon Forge that I have rooms reserved for. Upon speaking with the front desk clerk about my reservations, she did not know what I was talking about.
After realizing that I had called them by accident, I called back (she disconnected the line). When I called back, the General Manager (Tina) answered, and I began to explain that I was calling back to apologize to the front desk person because I had made a mistake and called their hotel by accident. Tina immediately began accusing me of being rude, and having the young lady in tears. I relayed to Tina that I was not rude, and that I have a recording of the conversation (I have an app on my phone specifically for reasons like this: verification). As I am trying to explain to Tina that it was not my intention to hurt the young lady's feelings, and reassured her that my tone was not in that manner.
Tina relayed to me that I would now be put on their "DO NOT RENT TO" list. Of course, this upset me and I relayed to Tina that I have NEVER caused a problem at the hotel, be it with the property or staff. I also relayed to her that if this is the kind of treatment that guests receive over a misunderstanding, then I have no desire to stay there, ever again! If a guest is accused of something and is not given a chance to explain the mistake, yet "banned" from property, then that hotel is definitely not the one to stay at. Until this incident, I held high regards for this property. The General Manager is not professional, and from the other reviews that I have read, this matter should be addressed with her.

Travelodge in Santa Maria, CA was so bad I did not stay the night and was still charged. The room linens were stained, the door did not lock, the alley it backed up to was trafficked by drunks, and the walls were so thin I could hear the neighbors next door getting intimate. Went to the front desk to inform them that it was unacceptable. They offered another room but in the same location which would not have solved the problem. I said I was not staying and wanted my money back. I was told I would have to call the manager the next day. The next day I called after staying somewhere else and spoke to the manager, David, who would not give me his last name, told me "too bad" when I asked for a refund and then told me to "** off." I have tried unsuccessfully to complain to Wyndham (the parent company) and Travelodge. I am calling my credit card company immediately to dispute the charge.

Travelodge Santa Clarita - The women who tends the front desk is extremely rude. I have stayed in this hotel before and the man who I have dealt with before has accommodated my request for early check in. I understand if this was not possible this time but the women I dealt with made such an ordeal and gave me attitude. She called me names and told me that I could cancel and after I called her on her behavior she refused to rent me the room or refund my money. I left totally disgusted. I have never dealt with anything like this before. She told me, "good luck getting your money back."
Orbitz was no help with the ordeal but my credit card company has refunded my money but the experience was simply truly unbelievable. Please do not rent a room from this establishment. The women I dealt with does not know the meaning of customer service. She told me there where rooms available but refused to give me one until after 3pm. After I question why, she became extremely rude and refused to refund me or give me a room. In addition, she refused to give me her name. Please beware... Don't know if this was an off day for her but it left me scrambling and looking for another place to stay. We were lucky we found somewhere quickly but the experience was truly sad. Beware!!!

This was the worst motel I have stayed in the last 10 years. Besides the smoke, both tobacco and weed, permeating the hallways the room was a complete disaster. Where do I start? The curtains were falling off, there were holes in the walls, there were stains everywhere, the bathroom had a shower head that was torn from the wall, the grout was brown, the walls were moldy, the door chain lock was falling off and didn't work. In other words, this was a nightmare. PS I have photos to back up my words.... I respectfully request some sort of recompense. This was a tragedy.

By FAR the worst place I have ever been in 30 yrs of work and pleasure traveling. Rug was suppose to be red and it was totally black. I book two nights only, stayed one and that was because I couldn't get another room that night. Found another room the next morning and got out. The water in the shower actually came out BROWN for about a minute. The bed on one corner actually fell to the floor when I sat on it! NEVER NEVER AGAIN!

4 of us stayed at the Travelodge, Lancaster, PA for two nights, in two rooms. I paid for the rooms with my AAA Travel Card. We stayed August 3rd thru 5th, 2015. On August 7th they put another hold on my card for two rooms for two nights. I have been trying to get these holds released from my card for 3 weeks now. The manager is rude and refuses to give the information to AAA Travel Card to release the extra holds. He has actually accused me of trying to rip him off of his funds. I just want the holds released so I have access to my funds. I have called them and faxed them and gone back and forth for 3 weeks. I have used AAA Travel Cards for several years and never had a problem anywhere else.

We traveled from northern Indiana to Los Angeles. And after finding out that it now takes over four hours each way, decided to stay in San Diego instead of taking our granddaughter back to Los Angeles with us. We researched a lot, not having been in San Diego for six years. We had to rely on what we found thru the internet. Someone was lying. We booked our room at the Travelodge Mission Valley at a rate of $169.00 per night, thinking it would be a nice place to stay. The mattresses were so hard we jokingly called them Flintstones beds. The carpet looked as if it had never been shampooed at all. The bathroom was a disgusting mess, with mold growing in the grout between the tiles. There was broken tiles, and dust at least an inch thick on the baseboards, towel holders, and even on the television set.
The kicker was, as we looked under the desk there were pieces of candy on the floor, covered with dust and lint, and we didn't have any candy with us. If we had any extra money we would have gone elsewhere, but we were just about tapped out. This was our first time out there in six years. We cannot afford to take many trips, and then having to deal with this was heartbreaking. I mistakenly assumed since Travelodge is now owned by Wyndham Group that it would at least be decent. Buyer beware!!

I booked a room here through Booking.com for a friend as the website said it was 3 miles from where I was staying. The site advertised in big bold blue letters "free cancellation," "your card will not be charged," "pay when you stay" for that specific hotel and hotel room (I even have the screenshots did saying such). When my friend arrived it wasn't 3 miles away, it was 25 minutes away and that was too far. She booked a different hotel but her card was still charged. I called the hotel and advised them that she should not have been charged. They said they were not responsible for how the room was advertised. They also said that I should have gotten an email saying that if the room was cancelled within 24 hrs of scheduled stay, I would still have to pay.
I never received such email but even if I had, it would have done no good as I booked the hotel the same day as the scheduled stay. The room should have never been advertised as free cancellation if it didn't apply to the booking. Receiving an e-mail after it was booked to tell me that the way it was advertised was inaccurate is not acceptable. The hotel refused to give me back my money and told me to call Booking.com. I called them and they said it's the hotel that charged me so they have to refund it. Neither is willing to take responsibility for the incorrect advertisement and my friend was charged despite never staying in the hotel. I will NEVER use either those services again as they were not willing to make it right.

I put on internet about our experience with the Travelodge in AZ Hotel. Dirty dresser was pulled apart, wood hanging. Pool was green. One TV in hotel not working and bed bugs. I told you this I had a response saying they were going to refund my money I paid on the account. Still have not received it. It was suppose to be a member of the Wyndham hotel group. It was disgusting here. It is almost August, no refund. I will never stay at another Travelodge.

On July 15, 2015. my fiance drove to the Travelodge San Francisco to stay for 1 night. He inquired about the room. He was told the rate is $100 and they require a $100 deposit for the items in the room, which will be returned upon his departure. When he went in the room, the beds were "unmade." They looked like they were slept in, possibly just remade with same dirty sheets. Carpet had dirt trails. It didn't look like they vacuumed. There were bugs both dead and alive. The TV channels were static-y. The bathtub wouldn't drain well.
He checked out the morning of July 16, 2015. He asked for a statement and the total charge on the receipt was $200.65. He asked about the $100 deposit. The front desk clerk told him very rudely that the total cost for the room is $200.65 FLAT. There's NO deposit. Unfortunately, my fiance was still tired and in a rush to get out of there, because he needed to take his daughter home. He took off right away.
He called the 1-800 number for complaints and was informed that he would need to contact that specific hotel and speak to the manager, Nina. When he called the hotel, he requested to speak to the manager, Nina. He was told that Nina does not work there anymore (RUDELY). My fiance asked to speak to the manager on duty and was told the manager would tell him the same thing. He asked again if he could speak to the manager. The person told him the manager was not there and hung up on him. THIS IS NOT A CUSTOMER-FRIENDLY MOTEL AT ALL!!
Travelodge Company Profile
Company Name:

Travelodge

Website:

http://www.travelodge.com/