Royal Caribbean Cruise Lines
Consumer Complaints and Reviews

Something for everybody, covering every moment of your days at sea. It was amazing, one of my best vacations for quality. I thought the price paid was fair. Top-notch entertainment each night and periodically during the day as well. Very all-inclusive. After trying several cruise lines, I found this to be several levels in quality above my favorites. The food, service, entertainment, rooms -- all amazing. They had everything from parades down a "main street," to quiet cafes on main street that enabled you to have a specialty coffee and pastry at any hour of the day. I would not hesitate to recommend this cruise line.

Awesome Relaxing time we had. Good 5 star attendance. Quality for money. Would like more time alone with less activities. A lot to do but nice. I Loved IT!!! Relaxing. Lots to Do. Unwinding, comfortable, luxurious. Overall it was an experience for all seasons, people cultures and sensational thing to do.

The ship was beautiful, clean and had plenty of great activities as well as friendly service from all staff. Everything was solid quality, from rooms to food to activities. There can always be more bang for the buck but overall it was very good. Tons of great options, no issues there. Good variety of inclusions. Everything overall was great. I would love to get more deals in the future with regards to pricing but I had a great experience in all aspects of the trip.

First I went on an all inclusive trip to Jamaica, and there were NO hidden fees. So I wanted to try a cruise next. I just graduated with my Master's degree in education. Now I am working on my Ph.D. in Education Tech & Design. I thought I did my research and I thought I asked the right questions. When I called to make a reservation, I asked, "Is this an all inclusive trip?" The answer was yes. If I had questions as I was signing my bank account away, the reservationist would say, "We can discuss that after we take your payment." I live on an extremely tight budget. So I confirmed the price of the trip was 204 dollars for each person, answer-yes! These hidden costs should be against the law.
I have spent more time trying to figure out what to and what I need for the trip. You have to purchase your water (Really). To go onto their private island you have to rent a chair to sit on the beach (what?). You have to buy plane tickets (that was fun) and pay for your transportation to the ship and back (not inclusive). If you want a real inclusive trip to go to an all-inclusive trip to Jamaica or anywhere else. One fee, no worries, no hidden astronomical fees. I will never cruise again, and I haven't gone yet! I am so disappointed in Royal Caribbean and myself for falling for predatory company practices. Well Dec 12, I will let you know if it was worth the crippling financial responsibility and horrid travel arrangements. I expect better businesses practices in this day and age.

A crucial one that will change your destination that ruins your trip. Bad food and service. Spent over 10k and had a terrible time! Changed ports with not many options of excursions. Too many on the cruise to accommodate therefore inclusions were limited. Paid for a eastern Caribbean BVI cruise received Nassau, Puerto Rico, Haiti because it was rerouted because of a medical reason and little storms. Spent a entire day in line to change excursions. Food was terrible and there wasn't any comps. Treatment was like cows in a line... Will never cruise again!
How do I know I can trust these reviews about Royal Caribbean Cruise Lines?
637,576 reviews on ConsumerAffairs are verified.
We require contact information to ensure our reviewers are real.
We use intelligent software that helps us maintain the integrity of reviews.
Our moderators read all reviews to verify quality and helpfulness.
For more information about reviews on ConsumerAffairs.com please visit our FAQ.

Hello. I just returned from a 4 night Thanksgiving cruise on the Navigator of the Seas. For the first time ever, I could not wait until the cruise was over. My family and I are avid cruisers and have taken about 13 in the past 10 years. This was my second cruise with Royal Caribbean and we were hesitant to book with them again after our first experience was not great. But they are supposed to be "the best", right?? I wanted this cruise to be special since it was not only Thanksgiving, but my daughter's birthday.
My family and I feel cheated and scammed. We paid for a cruise, and received poor to little amenities the cruise includes. Let's just start off with broken toilets. Everywhere. The food was horrible and inedible. They use such poor quality ingredients, that it really shouldn't even be allowed. Breakfast, lunch, dinner, it was all the same horrible food. So, we decided to only dine in specialty restaurants that you have to pay for. However, once again my hard earned money was wasted just to get better food. Izumi was good and our only decent meal, but Giovanni's was disgusting and poor service. The staff were either understaffed and overworked or just incompetent. They did try their best, but failed miserably.
For my daughter's birthday, they did not even sing "Happy Birthday" when serving our dessert. But after we ate the tasteless dessert and paid for the bill, they came over and sang. Customer service will only offer you a discount on your next cruise. You will find yourself standing in the 30 minute customer service line every time you need to bring up another problem to them. They do nothing to keep the ship clean and safe too. There are always dishes, cups, and trash everywhere. All over decks, seats, tables. They do not practice "washy washy" at any of the restaurants like other cruise ships. This is probably why both my daughters are so ill right now, staying home from school, and myself from work to care for their fevers. MORE of my hard earned money down the drain for this horrible cruise line.
Royal Caribbean was supposed to provide me, a paying guest, with decent food, decent service, and a working toilet bowl. They couldn't even do that and I want my money back for their failure to do so. I don't want an insulting discount off another one of their cruises, because apparently thousands of other customers are complaining about their other ships. Why would a discounted cruise be any better??? Shame on you Royal Caribbean! You should not be allowed to charge luxury cruise prices for your poor cruise line. I will continue to cruise in the future with my family, just not on any of your ships OR your sister ships. You have lost this cruiser's business.

I had a wonderful time on and off the ship and the staff was all tremendous! Excellent. The cruise was worth the cost although on the expensive side. I enjoyed it very much. There were some ports I would have wanted to spend more time in but there is always safety issues. I wish there was a way to include certain alcohol to a dollar limit per cruise. Go! You will have a great time! Something you will remember forever. I tell everyone that. The staff is awesome. I didn't come in contact with a member that was not friendly and accommodating.

Superb Customer Service. Excellent except for boarding and debarking. Could be a little less expensive. Lots to do. Although, spent most of the time in the casino. First Cruise... uncomfortable. The waiting to board felt like a bunch of ants waiting for the ant hill to be finished. Not a good start at all. Must be a better way to board patrons so everyone feels this cruise is truly a special event. The off-board was also an issue, but that could not be helped for one of the ramps was inoperable, so again... understood, but a rotten way to complete to cruise. Again... not the fault of the cruise line.

On serenade of the seas with Royal Caribbean we took a few excursions in different islands. The one we strongly recommend you do not go on is the mount gay and scenic excursion for $59 in Barbados. The scenic part was driving round low income areas then back to mount gay experience and tasting not the distillery that we were led to believe. If you want to do the mount gay get a taxi. It's a short hop from cruise ship.

Friendly, fun, left a great impression on me. Would return. Felt it offered what I was after in a cruise and top service. It provided what I wanted only negative was conversion from A$ to US$. It gave me options on how I could spend my time offshore. My cruise was up the East Coast of Australia. I found the staff friendly & helpful no matter where I was on board. There were sufficient on-board activities to keep me amused as well as having a separate adult swimming area, (bliss) options of where to eat. I took a dining package which was extraordinary good value, shows were fun & inclusive of the guests. I felt that this cruise lived up to my expectations and then some only drawback was the cost of wines drinks which added to the overall spend on the cruise.

I went on Enchantment of the Seas with 66 other people for a halloween cruise. This is our third year going on this boat and the second time in two years. I did not go in 2015. I will never sail with Royal Caribbean again. Where do I start! First the food in the main dining room was always cold and never hot. No matter if the food and services beverage manager made sure that the food was hot it wasnt. I sent escargot back two times in one night. The plate was always hot but the food wasn't. The cappuccino was not hot and was given to the wrong person.
Our waiter was wonderful and my steward was wonderful but they were not willing to put kleenex into the kleenex holder in the bathroom. I met with food and beverage director and hotel director but it did little good because the food in the main dining room was still cold and I was embarrassed to complain to the food and beverage person in front of my friends because I knew my friends would give me a hard time and we had already been waiting a long time for our food and wanted to go to the show.
I went to the Park Cafe and they had someone doing a nacho bar and he didnt speak good English to understand the customers and the queso was cold and gross and I just went back to my room and went to sleep. Went back to the Park Cafe the last night of our cruise and asked for pizza. A chinese girl was serving pizza which was burnt, the last two slices and I asked her supervisor how could they serve burnt pizza. It was BLACK and he insisted that it wasnt black. Then he came out with fresh pizza. One side was black and the other didnt look like it was cooked well enough and there was no sauce. I could have gotten a better frozen pizza from Publix than what they were serving.
The junior suite I had the floor of the balcony was dirty and the door handle and the outside had rust places which my friends noticed and in the ceiling of the shower there were rust places. They only corrected them because I put the pictures on facebook. The cruise director Elvis is horrible and the staff does not have very much activities scheduled and cannot provide stuff for passengers at the last moment. The farewell show is the same show I saw two years ago and is horrible.
This cruise gets worse. Had I not been with my friends I would have left the boat and gone home in Key West. I signed up for Snuba in Key West and it was cancelled because I was the only one to sign up and I went to the excursions desk and asked if they could contact their vendor for the snuba to see if they would make the arrangements and they refused. The night of the world series they televised the final game of the Cubs game and they televised it in the casino bar on small tvs with no sound. The casino bar area was so packed that the wait staff could not get through and people were standing. It would have made more sense to televise it in bar lounge where people could sit casually. When I said something a casino worker told me if I didnt like it I could put in the survey.
I called Royal Caribbean Corporate Relations and spoke to Michael **. This person should not be in this position. He treated me like a criminal and that I was on trial and he was accusing me of lying which I wasnt and he was very arrogant and not sympathetic to my concerns and when I told him of the shore excursions issue he asked arrogantly why did not I call the vendor. I was at sea on vacation ok and when I asked for his supervisor he told he was it and then I called back and he gave me his bosses name Carl ** and I asked for Mr. **'s number. He refused and I asked him to give his boss a message to call me and he plainly and arrogantly stated that calling me about my concerns was not a priority of his bosses. And I have yet to hear from Mr. **'s boss.

I have cruised with RC three times this year (2016) but never again. Although the ships are excellent and in general I enjoyed the experience I was astonished at how little RC care about customer satisfaction. On my second cruise they lost my two bags, one of which contained expensive hiking gear for a trip to Machu Picchu. Although they admit liability they refuse to pay adequate compensation, claiming a $500 dollar on board credit for a later cruise was compensation for the lost bags.
In fact, $500 on board credit cannot be spent replacing lost items unless those items are available for sale on the ship and that does not include hiking equipment or clothes. In any event, on-board credit is routinely used as an attraction to book, which was the case with me. It was never stated it was compensation for lost baggage. I understand they lost the luggage for 21 people that day and the port authorities told me it was a regular occurrence with RC. So beware if you book a cruise with this company....

I just returned from a cruise to Jamaica on the Independence of the Sea November 14-19. I paid over $70 for internet service from Royal Caribbean which I couldn't get to work onboard and to come home only to receive a bill from Verizon for $127 in cellular charges that Royal Caribbean had reported to them. Royal Caribbean's customer service onboard at the service desk and on the telephone is pitiful. When I had trouble connecting to the internet onboard I called guest services and was told that I would get a reduced price but that never came to fruition. And when I went to discuss my bill prior to departing I was told that the customer service rep at the desk could not assist with my bill or give me the discounted rate; then to top it off I get the additional bill when I arrive home.
When I called Royal Caribbean and asked the customer service rep for a manager I was told that it would take 3 business days to speak with a manager. You have got to be kidding me! We paid over 4000 for the cruise, that is before the specialty restaurant charges, bar tab, tips and internet fees. The amount that you pay is completely ridiculous considering that you get miserable service, irritable staff that don't want to be bothered, and recycled food that causes diarrhea. Royal Caribbean sucks and I would not recommend this cruise line to anyone.

You are treated like royalty, hence the name. The service & experience is unsurpassed. Everything from the state rooms, food, service & itineraries are worth far more than the price. Great selection of itineraries from all over the world. My favorite is the Western Caribbean or any itinerary including Key West. The food is five star and they give you as much as you want. The rooms are small but have just enough space. The entertainment on board is always fun.
You can't beat the value you get for the price. The ports of call are all amazing and the views in between are breathtaking. They have so much food that if you can't decide between plates they'll offer to bring both! Or if you want seconds they're happy to bring more as long as all other guests have been served. The balcony or suites are the best accommodations. Be sure to bring extra cash to tip at the end of the cruise, the top notch service is worth every penny!
You can't beat the value you get for the price. The ports of call are all amazing and fhe views in between are breathtaking. They have so much food that if you can't decide between plates they'll offer to bring both! Or if you want seconds they're happy to bring more as long as all other guests have been served. The balcony or suites are the best accommodations. Be sure to bring extra cash to tip at the end of the cruise, the top notch service is worth every penny!

My name is Tammy ** and I'm writing to inform you of my cruising experience. My husband Dan booked this cruise for our 25th anniversary and it being our first cruise. He spent a lot of money for this cruise. The ship departed out of Boston and was a 12 cruise to US Virgin Islands and Aruba. While on the cruise, the mattress that was in my stateroom had four holes in it with the coils exposed and when I got out of bed it cut both my legs. I had to go to the ship nurse that cleaned my cuts. My blood pressure was high due to this so the nurse wanted me to see the doctor the next morning which I did. I also got a tetanus shot. I don't know if someone else cut themselves on those coils. Also someone puked in the pool and had to be drained then the next day someone ** in the pool. Again it was shut down. They closed the pool at 7 pm every night so you couldn't night swim.
The staff was very friendly but I'd have to say for the money my husband spent we should have had a better experience. Royal Caribbean offered me 25% off my next cruise but to be honest, I'm not sure I'd cruise with you. Oh did I forget to mention that two people died while on my cruise too. Kind of upsetting to hear that after getting to know that person. I understand that's out of your control but just wanted you to know what my experience was like. My calf that was cut the worst is still healing after two weeks. It's going to leave a scar. I do have pics of my legs, mattress, bloody sheet. I'll try to send them. I would absolutely like someone to contact me so I can explain in detail. ** or **. My cruise was from 10/30-11/11. I'll be waiting to hear from you.

Took the cruise that left Boston on 11-30-2016, cruised the Caribbean and ended at Fort Lauderdale. I've taken 12 cruises in the past I believe. I've taken at least one on Royal Caribbean in the past. I was cruised out but this one is a cruise that will probably end cruising for the future. First, the food was absolutely terrible. Maybe 3 dinners on the Dining room were good, but none great. The food in the specialty restaurants was good and I got the impression that the poor quality and selection of the food was to force you into the specialty restaurants. Never again will I cruise in Royal Caribbean and probably never cruise again after this experience. There were a lot of old people on the cruise. I'm 70 but these people seemed really old. The daytime activities sucked. The onboard entertainment was poor but nowhere as poor as the food. There were a couple of groups to dance to.
The workers, staff, were great but the management, officers, were terrible! They seemed not to care. I didn't have contact with the Captain but spoke to several of the others. The hotel manager needs to get a uniform that fits and get it cleaned and pressed! Terrible appearance! The officers, managers were not responsive! Oh! the food in the evening at the Park Cafe was really bad. They served pizza and hot dogs late at night. No chips no nothing. The pizza was such poor quality, like cheap frozen pizza in a box. I would not have served that quality pizza to a group of 6 year olds! That bad! I didn't try the hot dogs. To serve this stuff the passengers on a cruise was a real disgrace! It was 12 days of bad cruising!! Good luck if you choose to cruise on Royal Caribbean!

Cruise booked for January 2017. We have 14 in group (7 reservations). I have called numerous times as have the others and we are still not all linked together for dining. Every time I call there is always an excuse as to why we are still not linked for dining. We all want to be together at a couple of tables for dining. This has never been an issue with any other cruise line we have been on. I tried to link us together with all our reservation numbers. Was told that everyone had to call separately in order to do that. One of these people is my 83 year old mother in law who lives in another state and was so confused when we tried to explain to her what she needed to do. I was the one who made her reservation but I could not link her to our dining without her calling!
I had everyone call in and then I called back to verify that it was all recorded properly. It wasn't. Some people had to call in twice because apparently Royal Caribbean didn't record it properly when they first called. At this time, we are still not all linked together for dining. Obviously all these phone calls has done nothing to help us. Such a simple thing with any other cruise line. We will just have to wait until we board to ask to dine together. And then I am sure we will be told that table assignments have already been made! Do not use Royal Caribbean if you are traveling with a group and want to dine together. They will make it almost impossible. So unhappy with them. Too late to cancel our cruise as we have all our in for our vacation time. But after this, never using this cruise line again.

I just got off of a 7 day cruise to the western Caribbean and I will prob never cruise with royal Caribbean again. The daytime activities felt like a nursing home... Everything shut down at 11 12. And the music was terrible. No pool parties. Food was really gross. The casino treated me and my husband unfairly. We won a few times on the cash Crane and the security told us we couldn't play anymore. In fact they shut the machine down. They rush us out of our rooms the last day of the cruise only to have us sit on the floor in the promenade to wait to be able to leave. Ridiculous service and def not worth $2600 plus airfare and everything else. Next vacation will be an all inclusive. Still can't believe Royal Caribbean is so popular!!!

We recently took a cruise on the Anthem of the Seas. We didn't make it to Bermuda because of supposedly bad weather with no money back other than the port tax. We couldn't eat in any of the dining rooms because they were booked for the entire cruise and had to eat in the windjammer the whole cruise. The food there is like a cafeteria. We did go into chops for dinner one night because we were sick of the windjammer and it cost us $160 for 4 steak dinners without any alcohol! The first night on board security cameras to our room and said their cameras caught us smoking. We don't smoke!
After searching our room and balcony they left without an apology. The bar service was slow and the entertainment was terrible. We were on the boat for 4 straight days, we had done all the entertainment. We ported in Haiti and we're bombarded with people trying to get us to buy things. Highly annoying. This cruise lines did nothing but nickel and dime us. We paid $6000 for this trip and the wanted 300 more dollars for wifi!!! Never again! Then when we were picking up our luggage when we were leaving, they lost it! They sent me to 5 different people and then told to look for it!! There were 2600 passengers on that ship. We finally found it mixed in where it shouldn't have been. And then my friends luggage bag was ripped up the whole side.

This cruise on the Harmony of the Seas was a nightmare. The service was horrible, restrooms a total mess. Some shows were nice. Cleanliness of tables at casino were left dirty, ashtrays full bottles and glasses left for long periods of time, it was disgusting. Restaurant experience food was ok but the service was very, very slow. Two hours to have dinner. It was a total disaster.

My husband and I planned a 5-day cruise for the family, our 3 sons are all in their 20s. Being first timers to cruising we had questions after boarding ship. We were unsure what "My Time" dining meant? I was given different answers by different staff each time I asked. When we realized we could eat at any time between the hours of 6-930, we started eating in dining room instead of Wind Jammers buffet. The food in the Starlight Dining room was very good, the buffet not so much. My next issue with the food is that they offered sushi but we had to pay extra and then we ate at Johnny Rockets and we had to pay for that as well. We were to spend a day at CocoCay Island but we were told the water was too rough to send out tenders to the Island. There was no attempt to cruise anywhere else or compensate us in any way. We as a family had excursions planned on the Island, it was disappointing to say the least.
We then went to Nassau which we did not like at all. There wasn't much of a beach and we were bum-barded with people trying to sell us things, it was annoying. We spent most of the cruise laying on deck because there weren't many daytime activities. Sadly we exercised in the fitness center to prevent us from going stir crazy. Forget about a good nights sleep on the very uncomfortable mattresses. The staff was friendly enough but the highlights of this trip were eating in dining room and having the same wait staff Godwin and Kiplin (they were excellent), seeing the comedian and coming home. We are not sure whether we would take another cruise again.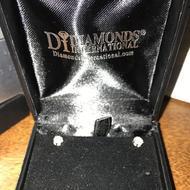 Royal Caribbean Cruise Line Freedom of the Seas recommended guest to shop and trust Diamonds International a trusted merchant they say. Said they offered better prices than USA and negotiated with people in store. The store at Mexico Port pulled a Bait and switch for what they showed me and placed in my bag. When I negotiated for diamond stud earrings the sales rep put cluster earrings in my bag. Back on the ship noticed this and couldn't return to store. Spent last 4 months disputing to get a refund with Royal Media. In process also finding Diamonds international website sells merchandise for less than store. Filled out paperwork to get Mexican $ credit on my card used and never got that credit.
I would not trust Royal Caribbean or their associates who are shopping experts they say. No one was willing to work with me as a customer and to trust my account of what happened and will not refund my money. No Mexican government refund was given either. Do NOT trust shopping with Royal Caribbean merchants and SHAME on Royal Caribbean for allowing this to happen and take advantage of their customers. I am a Real Estate Broker with a business and have never treated people this way. Do not do business with Royal Caribbean if they cannot change their merchants.

I recently went on a cruise with Royal Caribbean. This is my second one with them. I have to say that experience was more than delightful. The crew and staff went over above what I would expect for people who work as hard as they do. The only reason why I gave them 4 instead of 5 stars was due the disembarkation process. In Cozumel, our last port, we had to turn around due to a medical emergency of someone on the boat. This lead us to being in port in Galveston, 3 hours after our initial time. This caused much chaos and completely threw off my homeward travel plans. Besides that issue, it was an overall great experience. Great food, entertainment, staff and rooms. I have booked another cruise with them on a bigger ship. Very excited to go again.
JUST NOTE. Cruising isn't for everyone. If you don't like crowds, close quarters, or the motion of a boat, DO NOT take a cruise. And if you want your experience to be great, book everything in advanced when you are off the boat. I mean everything; meal times, excursions, drink packages...etc. doing this will maximize your time doing awesomeness, rather than spending all your time getting things booked with the long lines on the boat.

This was my first cruise, so have nothing to compare it to, but I found a few things a little disappointing. Overall the staff and entertainment was wonderful. I was a little disappointed with the pool as it wasn't what I expected and was far too salty to swim without causing issues with your eyes. Food was reasonable, but I know a lot of our table were disappointed with serving portions and quality of some dishes. The staff were very good, no complaints, very hard working.
I was a bit taken back when I checked my credit card to find 3 charges I knew nothing about and was told they would be taken off as they were setting up the card. Staff on the enquiry line didn't explain it very well or give any good reason that 3 extra charges were added to be removed later. Total of $162 off. A traveling companion had an additional 8 charges she wasn't aware of so the explanation does not sound correct. I will be checking to see if any foreign currency exchange fees are also removed.

I've been sailing RC for many years. The staff are overworked yet nice. I just don't like being asked over and over again where I come from. I'm not there to be interviewed about my background nor my origin. But some of their European staff don't get it. If you say you're from U.S. and you don't look ** (I'm not), they will scrutinize you further. They give you a look that "No, you're not American" and even ask me to recite some native words. I'm never thrilled about that and hate that sinking feeling of discrimination. RC needs to retrain their staff especially those who came from somewhere in Europe.

I am writing to tell you once again, that my trip September 18-25 had many issues. My stateroom attendant was rude and poor. He was hopeless even after the head of housekeeping came to my room. The room service was horrible. The other services were lovely, spa, and entertainment. The help on board spoke almost no English and the stateroom person on Deck 9, 9058 was awful. Please call so I can explain what occurred. I was a Royal Caribbean person, taken about 8 of them. I have changed my mind after the continual repeating problems.

Last time seems was treated more special. Don't understand how this was different. Couldn't find concierge. No help when we had a question. Felt special last cruise. Dining room waiter super. Enjoyed dining room experience. Seems we were kinda left on our own. Last time a better experience.

I was scammed into buying a large rug pro-ported to be handmade in Turkey. After receiving it in the states and having it appraised years later I have found it was made in China and is valued at 1/10th the price I paid at Turkmen. The warranty has passed and RCCL is unwilling to step in and rectify. Turkmen Rugs in Kusadasi Turkey push unsuspecting tourist to drink heavy liquor while they browse the inventory and even have little girls as props weaving the rugs before your eyes. Then the high pressured sales people get you to make impulse decisions to buy rugs and claim that they are being sold at a deep discount to their retail value. Any reasonable cruise passenger would expect RCCL to step in and resolve the issue, force the vendor to refund the purchase but no, RCCL denied to accept responsibility for putting the cruise passengers in a high pressure sales situation to buy false rugs of little value.

Everything was fine - the food, cabin, excursions, till I found out that depends on the category as a passenger is the way I get treated. I am not a frequent traveler to hold a higher rank in the crown and anchor program so for that reason I could be insulted and hit by another passenger and Royal Caribbean won't do absolutely nothing about it... My personal experience on my 1st transatlantic voyage and Now MY Last after this horrible experience and not even compensated.
I was assaulted by an old lady with a cane who happens to be a frequent traveler called Pinnacle so for that reason has the right to hit and insult other passengers. On Sept 7, 2016 in the Royal Caribbean "Serenade of the Seas" at the Centrum deck where they held the shows, I was in front of this old lady maybe 80 yrs old and because I was blocking her view she immediately started yelling and cursing at me to move. I ignored her. That's when she hit me from behind and started to pull my hair. One of the RC staff members had to stop her.
I didn't do anything because been younger and stronger. If I respond I would be prosecuted. I went to complain to management but I was told by Mr. ** the manager that RC has no control over passengers' behavior. Didn't even matter that it was recorded by the camera man for the show in progress and witness by hundreds of passenger viewing the live show. Sad and disappointed at Royal Caribbean discrimination program. Shame on you.

All waiters, bartenders, room attendants, cleaners work 7 days a week for full contract! Up to 6 months 3 weeks! No days off! You could see it in their performance of duties, just dragging themselves around. Bar staff slow and lethargic, that's why I started asking and inquiring about their work and living conditions. Cleanliness of ship and food quality was sub-par as a result. They are allowed to work up to 16 hours in one day! They do this to make extra money. The "premium drink package" offers only one Chardonnay and Merlot, both of which were gross. So they have you pay even more to upgrade to a more suitable bottle which is also barely drinkable.
Art auctions are fraudulent! Overseen by Park West. Beware of what they say is the value of the piece. Also beware of any raffles. We won a $500 raffle, 9/10/16 Allure of the Seas on the last day at sea and they would not let us apply it to the "CP Art" we had bid on. We went to settle at 8 pm and they would not let us use the $500 we won in the raffle to lower our cost for the art we bid on. Tried to push 2 other pieces of Art and we just said no! They are scam artist!
Royal Caribbean Cruise Lines Company Profile
Company Name:

Royal Caribbean Cruise Lines

Year Founded:

1968

Address:

1080 Caribbean Way

City:

Miami

State/Province:

FL

Postal Code:

33132

Country:

United States

Website:

http://www.royalcaribbean.com/