Compare Reviews for River Cruise Lines
River cruising is a relatively new travel phenomenon, having become popular in the 1990s. River cruise ships are smaller and narrower than their oceangoing counterparts, and they offer a convenient vantage point from which to view the passing scenery. River cruising also focuses much more on the destinations themselves and less on onboard amenities and entertainment.
Those interested in river can choose cruises based on destination, special interest or other options. Many options are available to suit every kind of traveler.
Top 9 Best Rated River Cruise Lines

Read 5 Reviews

AmaWaterways offers luxury vacation packages that include both river cruises and hotel stays. The company's themed vacations allow visitors to enjoy sights like castles, Christmas decorations, wine tours and more.

Read 12 Reviews

Explore the Mississippi, Chesapeake Bay, Alaska and other top United States destinations on American Cruise Lines. These trips follow historic paths, serve fine dining and include themes for holidays and seasonal attractions.

Read 38 Reviews

Viking River Cruises offers daily shore excursions, exemplary service and comfortable ships. The company also has a staff of over 4,000 English-speaking professionals and cruises going to Europe, Russia, Asia and Egypt.

Read 21 Reviews

The award-winning Grand Circle Cruise Line offers exclusive vacation packages worldwide. Combined ship and land tours focus on cultural immersion, so vacationers can more deeply experience the cultures of each port of call.

Read Reviews

Offering cruises along some of the world's most beautiful rivers, Avalon Waterways has trips running in Europe, Asia, South America and Africa. In this unique fleet, most beds face the windows, offering exceptional views.

Read Reviews

Tauck Cruises specializes in European vacations, offering cruises along the banks of the Seine, Rhine, Danube and more. Combining the convenience of cruising and a variety of land excursions, vacationers get the best of both.

Read Expert Review
Be the first one to rate this company

Explore world-famous destinations with Euro River Cruises in Europe, Asia and Northern Africa. Vacationers can enjoy a weekend getaway with short three-day cruises, or enjoy the water for up to a month with 30-day options.

Read Reviews

AffordableTours.com offers some of the lowest prices on river cruises. The company has departures all around the world, including major destination cities like Paris, Venice, Milan, Prague, Calcutta, Istanbul and more.

Read Expert Review
Be the first one to rate this company

Sanctuary Retreats doesn't only offer cruises, but also experiences. Passengers can sign up for packages that include excursions like Gorilla Trekking, Walking with the Elephants and watching the Wildebeest Migration.
Company reviews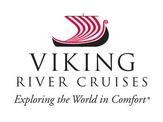 Viking River Cruises, which launched in 1997, has its U.S. headquarters in Los Angeles. It has more than 60 ships that cruise rivers all over the world and targets cruisers from the United States, Australia and the United Kingdom.
Read More

Headquartered in Colorado, Avalon Waterways offers a variety of river cruises in Europe, Africa, Asia and South America.
Read More

Headquartered in Connecticut, Tauck was first founded as an escorted tour operator in 1925. The company launched river cruising in 2006, and now this family run and operated company consists of a fleet of nine vessels in Europe.
Read More

Founded in 2002, AmaWaterways offers river cruises in Europe, Southeast Asia and Africa. The company is headquartered in Calabasas, California.
Read More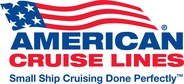 Established in 1991 in Guilford, Connecticut, American Cruise Lines specializes in U.S. river and small-ship coastal cruises. Its ships carry 50 to 150 passengers.
Read More

Grand Circle Travel, which owns the cruise line, has been based in Boston since 1985. Its philosophy includes encouraging people to try new things during their worldwide travels and cruises.
Read More

AffordableTours.com is a travel agency headquartered in Stafford, Texas since 1999. It helps customers plan their vacations from start to finish.
Read More

Sanctuary Retreats is owned by luxury travel company Abercrombie & Kent and operates upscale river cruises in China, Egypt and Myanmar, along with safari lodges in Africa.
Family offerings: The company offers family-focused experiences on some its cruises, with children's activities like walking safaris and canoe-making.
Intimacy: With as few as 18 cabins on its ships, guests enjoy a personalized and intimate experience.
Luxury: From the elegant furnishings and private balconies to the gourmet cuisine, these are truly luxurious cruises.
Rates: Rates include taxes, meals, sightseeing and accommodations. They do not include gratuities and some beverages, although consumers can purchase beverage packages.
Seasonality: The company has lower rates for low season cruises, with increased rates for the high season. Peak seasons command the highest prices. For a Nile cruise, premium dates are in April and December.
Best for: Older travelers, families, couples and younger adults who enjoy luxury should head for Sanctuary Retreats.

Euro River Cruises, as its name indicates, has ships that cruise European rivers, although it offers cruises in other continents as well. It has nearly 25 years of experience as a tour operator.
Various lengths: With cruises ranging from four nights to 28, Euro River Cruises has journeys to fit a wide range of schedules.
Group travel: Euro River Cruises offers groups the ability to customize many aspects of their travel, especially when picking onshore activities.
Special accommodations: Many cruise ships offer dialysis treatment and are accessible to wheelchair users and people with mobility issues.
Themed cruises: Whether a cruiser enjoys safaris, tulips, music or food, there's a cruise to meet their needs. For example, the four-night African safari cruise lets folks enjoy the beauty of the African landscape from both land and water.
Specials: The company often offers specials on select cruises, with deals including shore excursions, cabin upgrades or 50 percent off for a second traveler.
Best for: Older travelers, large groups, younger adults and families all stand to benefit from Euro River Cruises.
Disclaimer
Information in this guide is general in nature and is intended for informational purposes only; it is not legal, health, investment or tax advice. ConsumerAffairs.com makes no representation as to the accuracy of the information provided and assumes no liability for any damages or loss arising from its use.