Consumer Complaints and Reviews

I was driving a very long distance through Florida. My rented SUV was full of furniture, silver and boxes of antiques given to me by my aunt. I was falling asleep behind the wheel so I decided to pull off the interstate to get some sleep. The Ramada was the first hotel I came to. The woman behind the desk was very nice. She found me a room even though the rooms were still being cleaned. The room I was given was near the laundry area. The staff in the hallway were very loud. The laundry machines were very loud. The room was not clean, it was run down and disgusting. I did finally drift off to sleep but was awakened by at least two men and one woman in the hallway. The men were openly discussing the contents of my rented SUV and planning how best to break in and steal everything. The woman told them to be quiet as the owner was sleeping inside that room. This made me think she was a staff person.
As soon as I was sure they were gone, I got up and left. I paid over $60.00 and was in that room less than 90 minutes. I am angry that I felt forced to endanger my life and the lives of others by having to drive while sleep deprived. I'm angry that I spent more than $60.00 for a filthy, run down room that I felt unsafe in. And I am angry that my personal property was in danger of being stolen. I will never stay at ANY Ramada again and recommend everyone stay away as well.

Please everyone DO NOT stay in this hotel, it's not worth the $ you pay. I paid to stay 3 nights and could not stayed to the third night. My husband and I could not get any sleep. Worst experience ever. Not very clean, very uncomfortable mattress, bad humidity smell, people very loud at 6:30 am. For the price you pay you should be able to get a better service. We are not talking about a hotel in the $60ish or $70ish. We are talking about $200 and being under the Wyndham hotels I was very disappointed. Never ever stay in the Ramada Inn, you are in for a bad experience. I travel quite often and for sure this one is off the list.
I complained when I was leaving to a lady in front desk and she said "You booked through a third party, it's them who you need to go through" and also said I should come to the front desk 24 hrs before which I really didn't understand. I was leaving 24 hrs prior to what I paid because we needed a good night's sleep. We drove all the way from Texas for that weekend alone. Anyways now booking.com says I needed to complain to the Ramada. Fingers point back and forth instead of refunded my not stay night and improving the hotel for everyone.

My uncle reserved and paid for rooms for me and my mom (June 23-25, 2017) as we were scheduled to attend a spiritual conference held at the Ramada Inn 1083 US-206 Bordentown, NJ. We were given rooms 136 and 147... 136 had water damage, was molded and the mildew smell was unbearable. My mom has COPD and is on oxygen full time, she could not endure the smell. We made several trips to the front desk to ask for another room, disinfectant spray, etc... and was told they were sold out and to check back the next day, needless to say, she had to bunk with us. Next day, same story... sold out. I asked for the manager, was told that he would be in the next morning. Mr. ** never showed up the entire weekend and never responded to any of my request to speak with him.
So, onto my room 136 which was bug and mold infested. I came home with bites up and down both legs. The water dripped non stop in the tub and in the party room across the hall, the music was so loud we could not get any rest. Again, our complaints were falling on deaf ears. There was a lady at the front desk the night we checked in (** woman) who was nasty as hell. She replied "They know how these room are when they reserve them and then I have to take all of the crap from the customers." So very unprofessional.
I have pictures, the walls were peeling from water leaks, the headboards were peeling, stuff all in the beds with you. Yuck. This place should be gutted and redone before taking any more reservations. Shame on you Ramada for the way you treat your elders. Not use to this from Wyndham. My mom is a long-time Wyndham member and she was not happy. There was a line at check-out on Sunday ready to file complaints. Everyone should be reimbursed! PLACE SHOULD BE CONDEMNED.

This hotel was totally unacceptable. Room smelled horrible. Was supposed to be non-smoking but had a smoky and very moldy smell which is dangerous to health. The alarm clock was emitting a loud clicking sound and the only way to get it to stop was unplug it. Was very shabby. Room next door had occupants that were drunk and loud talking and laughing outside our window. Window curtain could not be closed, had no hooks on the end therefore people from outside could see in. The clerk was very rattled at desk when checking in. Another gentleman also was trying to leave after checking in when I was at desk. Should have been my clue there was a problem.
The door deadbolt to room did not work. The cement walkway outside was filthy and appeared stained. The hotel advertised as a Ramada but apparently had previously been a Rundown Super 8. I would like a refund. I was offered another room however the entire business was unacceptable for a night's stay. We did not feel safe enough to leave our things in the room to get something to eat. We left and went to another hotel. Ramada should be very ashamed to have this hotel associated with its name. I would like a refund for my intended stay. It was one of the most unpleasant experiences I have ever had traveling.

Wow! I would've never dreamed in a million years that a Ramada Inn would be this nasty. Food wrappers, dirt, carpet stains, leaky ceiling stains IN the lobby! When I saw this, I thought look out for the room! Bathtub constantly leaking, couldn't turn it off, nasty stains on carpet, no bed comforters, ripped mattress cover, mattress pad coming apart. All around nasty! We got out next day and found a much cleaner and nicer place called Hyatt Place which was super nice and clean and didn't even cost much more!!! Whoever owns Ramada better make a visit to this one. Even trash all around outside. If this is any indication of Ramada Inns, we'll never stay in another one!!!
How do I know I can trust these reviews about Ramada?
851,761 reviews on ConsumerAffairs are verified.
We require contact information to ensure our reviewers are real.
We use intelligent software that helps us maintain the integrity of reviews.
Our moderators read all reviews to verify quality and helpfulness.
For more information about reviews on ConsumerAffairs.com please visit our FAQ.

Spent 3 nights at Ramada Inn in Rochelle Park, NJ. Had stayed there several times before, and although it wasn't the best hotel, it was passable. This time however, it was terrible. Both toilets in my room and my daughter's got stopped up. They were able to fix my daughter's but not mine. Their maintenance staff consisted of two elderly housekeeping attendants with a $3.00 plastic plunger!! I had to change my room in the middle of getting ready for a family event. I asked the male attendant to please put my suitcase on the luggage stand and left the room. When I returned, the suitcase was still on the floor. I am a senior citizen and partially disabled, and it was very difficult to lift. There were ants in the room and the furniture was old and marred. This place needs a complete overhaul!! Will never stay there again!!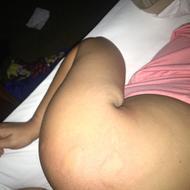 This is the worst experience I've had at a hotel stay. The hotel was dirty and very outdated. However, what made this experience the worse was that after the first night I woke up at 5:30am very itchy, I got bit by bed bugs. There were double beds in my room so I squeezed in with my husband in the other bed and had him take pictures of me at that time and figured I'll complain after we finish getting our sleep. Which he got but I didn't because I was so itchy. We had booked two rooms so fortunately my mom kept my kids that night. The next morning when I complained they told me they would be able to switch my room after 3pm.
We had a day planned for the beach so we went ahead and followed with our plans. When we returned I spoke to a lady in the front desk that claimed to be management, she said "why didn't you come down when you first got bit?" She seemed very bothered by my complain which I was not giving any attitude for which I had all the right to do so but that's just not me. Eventually she changed my room. Everyone in this hotel was extremely rude, I'm allergic to insect bites so I'm just very itchy and my bites are extremely swollen. I would have just appreciated some sympathy.

The reason for this review is that I found 4 cameras and 2 microphones hidden inside room 246 where I was staying. Leading up to this, over a period of two days, the housekeepers tried to enter my room on 3 separate occasions despite the fact that I had the "Please do not disturb" sign displayed on the outside of the door. So, in a nutshell, if you expect some privacy for your $120 a night my advice would be to spend it somewhere else. The reason I found them was because I heard something mentioned through conversation about what I was doing in the room. I didn't think much about it at the moment then it occurred to me there was no way they could have known that.
So I went to the car and got out my radio frequency signal detector and scanned the room. I have never actually found one in a motel room before this so I was quite shocked when it picked up all of the signals and lead me straight to them. 2 cameras and one mic behind the bathroom mirror, one camera in the door handle of the bathroom door which had a full length mirror on it for getting dressed outside the bathroom, and one camera in the top of the curtains to the veranda door pointing toward the bed and a mic in the microwave door.
I took some pictures on my way out the door of the camera inside the bathroom door handle and the mic in the microwave door. They are time stamped so you can see this is no joke and I will add them to this post. It weirded me out so bad I left as soon as I located them all and I will NEVER go back there. Great if you are an exhibitionist I guess but personally that's not something I want to involve myself in. Just wanted to get the word out on that so people know what's going on there and what they might be getting themselves into if they choose to stay there. I get the heebie-jeebies just thinking about it now.

Booked 2 rooms at the Ramada Inn in Overland Park, KS and it was supposed to be a 3 star hotel. However upon arriving it was more like a half of star. The inside of the hotel was leaking horribly, there were trash cans located in certain leaking areas that were there to catch the water. The hallway carpets were wet and you could smell mildew. The hallways had cigarette butts and ashes all up and down them, wires were hanging out of fixtures in the hallways. Upon going into our room there were stains on the walls that were large and the color of dark brown.
The doors around the building that were entrances were propped open, the lock/card scanners that were supposed to be there were broken and visibly not working which made me and my family feel uncomfortable and unsafe due to the people loitering in the parking lot. The staircase below us had 4 stained and disgusting mattresses just stacked up as well as 2 old broken TV's and trash and more cigarette butts. This is the absolute worst hotel experience I have ever had. Not only were my children there but my pregnant wife was as well, along with my mother in-law. It was so bad we immediately checked out and booked somewhere else. I have pictures to prove it all. I am highly disappointed and disgusted. I would never recommend this establishment to anyone.

My wife and I checked into our room and right off the get it was DISGUSTING... 1st the room stunk like stale cigarette smoke so bad you could taste it... 2nd the carpet was Disgusting so stained and dirty u couldn't walk on the carpet barefoot or even socks... 3rd the bathroom looked like it hasn't been cleaned in 10 yrs. 4th there was water damage stains all over the ceiling and looked moldy... I'm a drywall/ painter and the ceilings are in pretty bad shape... 5th the cleaning people knocked on our door twice in the early morning wanting to clean but check out time was 12 PM. 6th the bedding was nasty as ** and the beds were horribly uncomfortable. NEVER AGAIN WILL I WASTE MONEY ON A ROOM FROM RAMADA...

Rented a room for $170. Ended up sleeping in my own truck and freezing! Front Desk would not tell me what room number my card key was too. Refused to connect me (to call the room) to my fiance who was in the room waiting for me. Refused for them to call & tell him I couldn't remember the room number. Refused to knock on the room door and tell him I couldn't remember the room number. Refused to even write a note to give to him to tell him I couldn't remember the room number.
I PAID $170.00 TO SLEEP IN MY TRUCK! My fiance's cell phone's battery died. Charger was in his bags in my truck. Front desk was extremely rude, unprofessional, un-polite, un-accommodating and lazy! I could have been murdered, raped, carjacked, etc. I did not sleep in the parking lot at the Ramada Inn being as it is right next to a major old Graveyard, was not about to sleep alone in parking lot located so close to the graveyard. Was difficult as it was to rent a room there - not about to sleep in parking lot by the graveyard all by myself. Fiance, never got any sleep either; obviously worried about me.
Worst experience ever because of a lazy jerk of a kid at the front desk. My dog died recently, all my fiance had wanted to do was to cheer me up, take me to a nice place, sit in a hot tub, give me a break from looking at my doggies food bowls, empty bed, and these 4 walls. This was suppose to have been nice, cheerful, uplifting experience. Only to have bad policies and rude employees! Is there to be a fatality on their hands (maybe someone murdered from sleeping in their vehicle?) for these policies to change!??

Reserved a room at the Ramada Hershey Harrisburg Hotel for 2/11 departure 2/12. We opened the hotel room to a mildew stench, and a writing pad on an end table by the bed that said Gross. I called front desk, explained the above situation, and said the room couldn't have been cleaned by housekeeping. I stated I wanted another room. She said it was cleaned, I stated there is no way it was cleaned. Housekeeping wouldn't have left a writing pad with the word Gross written on it. She said no other rooms were available, she would give me 20% discount off the room. I said ok. My 16 year old son went to open the sofa bed, and the fitted sheet on the mattress was covered in urine. There was also a hole in the wall behind the TV that had a tissue stuffed in it. Then inside the closet there was stain marks on the ceiling where it looks like it was leaking, and a hole in the ceiling where a light had been.
I was very upset, I talked to the front desk. I said "I want my money back. We are not staying in this hotel, and I want the Ramada to pay for another hotel room at another hotel for us." The front desk called other "sister" hotels since they had no rooms available. They stated there were no rooms available at these other hotels due to the hunting show, hotels were booked. I called another hotel and a room was available. The front desk said they would give me my money back, but they couldn't pay for the hotel room because it wasn't a "sister" hotel. Then the Ramada said they had a room available but the hotel keys didn't work in the door because it was broke. I would have to use the front desk person's set of personal keys to lock and unlock the door. We decided to stay at another hotel, we paid for the room. We had to pack and unpack again at 10 pm at night.
We didn't get to use any amenities at either hotel (pool or hot tub), because it was too late. Plus we had to drive another twenty minutes to get to the other hotel. Also like stated above we were told they had no other rooms available then all of a sudden they had a room available but the hotel keys didn't work in it, and because I paid cash and the manager was not there they couldn't get into the safe. So I was told the manager wouldn't be there until the morning. Then somehow they gave my money back to me before we left the hotel. We will never stay at a Ramada again. Ruined our weekend getaway with our son. We did stay at the Best Western Premier Hotel in Harrisburg, beautiful hotel! They were so nice to us and understanding! Steve waited on us there. He was great! Definitely stay at the Best Western Hotel in Harrisburg again!

I wouldn't advise anyone to stay here at Ramada Inn because as me and my bf had booked a room for one night and check out was 11 a.m. the next morning, I had to go check out, well went to do so and remembered I had left my charger in the room and ask the lady at the front desk if I could go back to our room to get my item I left and she said no because I wasn't the one who booked the room, that I had to show proof of ID to verify that it was me. I said "ma'am it was my bf who booked the room and you have seen me up here before so why can't I just get my item and leave." She was very rude to me and wasn't going to let me back into the room.
I was very upset and had to let my bf know what was going on and he went into Ramada's and said I'm the one who booked the room so she said "can I have your ID" and she pulled up some old man that had the same name as my bf and said "is this you." He said "does it look like me" and then she finally pulled his info up and let him go to the room to get what we had left.
Well 2 days later we went back to stay another night and the Ramada had told my bf that he was on the do not rent list and my bf was very upset and had no clue why. We found out the lady that was being rude to us she called her manager and made all kinds of lies up saying my bf was drunk at 1 a.m. in the morning walking around with no shoes or shirt which was a lie. We have responsibilities and was in bed before 1 a.m. She had no proof of anything she was lying about. Their place was nasty. The rooms were not clean and it smelled so bad in the hallways and it's supposed to be a non-smoking room. Well all the rooms smelled like ** so I seriously advise no one to rent or book from these rude, very disrespectful people. Thank you for this.

Do not stay here! I was booking a room to go visit our son for a few days, Dec. 14 to Dec. 19. The website photos show this as being downtown and close to the 16th Mall area and photos looked great. I should have checked the reviews! It was barely walking distance to the attractions, if you like long walks. However, the neighborhood made walking a little uneasy. Apparently, the city provided vouchers for homeless to stay there when temperatures are really low, and they were! The elevator didn't work, the place was dirty and our toilet ran constantly. You can't control the temperature in your room other than opening window to cool it off and when room is icy, shut window to warm it back up. Windows don't shut tight so traffic noise is constant. If we had paid $50 per night like Booking.com showed on our check in day, then ok but we paid $120.00 per night, only a few dollars less than the place we wanted but it was full. Just plain gross.

This place should close! I had a roach in the bed! I switched rooms 3 times in 1 night! All rooms had roaches! Stained up sheets and blanket! Nasty microwave! The place looks like it haven't had an upgrade since the 80's! I refuse to stay a second night! I got my money back and reported this place. IT SHOULD BE CLOSED.

We have stayed in the same room twice a year for ten years. This was a Crystal Inn. And by 2014 it was awful. We thought that when it was rebranded a Ramada Inn it would improve. It is yet worse. Dirty room. Old mattresses. Food in the mini frig from a prior guest. Nasty check in clerk. Could not be less welcoming after we drove 11 hours. No way should anyone try the breakfast buffet. The food was prison level (I imagine). Never again!

We stayed at the Ramada Inn in Mitchel SD. Terrible experience. The room looked like it hadn't been remodeled since the 70's. The shower was tiny. The toilet stool was loose and rocked like a rocking horse. The sewer gas smell was terrible. Of course they were booked up and no other rooms available. We were in town to visit friends and were only in the room to shower and sleep. It was a no smoking room which was fine. We simply went outside before we went to bed and when we got up. We were parked outside the room which was nice. After we got home I checked my bank statement and they had charged an additional 267.00 for smoking in the room. Which we did not do. They had supposed pictures of ashes in the stool which was their proof. So on top of our 300.00, 3-night stay. They made 567.00. There is no way to fight the charge. Beware people, it's a rip-off all the way around.

After a long trip from Whidbey Island we arrived at Kent Ramada Inn at past 12 am. We checked in and was inquiring how to get to our rooms and Dan the clerk responded that he has not met people with so many questions. We were the only ones in the lobby so he could be more patient, polite and courteous to us. My husband got upset and raised his voice and said, "We are not stupid. What is your name we will make a complaint." His immediate response was in the same tone and volume, "Here is the card. You can call the manager and say Dan in the graveyard shift". Makes you think he can get away with anything from his manager. What a shame. Upon arriving at rooms we found the toilet dirty and hair on the toilet seat. To top it all when I opened the ice bucket found the lid with dried up food and looks like it has not been washed. Will not come back or recommend this hotel to our friends.

First of all, I booked this hotel through Hotwire and was supposed to be for a 3-star and it's a 2-star so that's another story that also will be told, and will never use them again!!! This hotel was very nasty, needs to be cleaned by people that knows how to clean properly. They were loud and rude!!! The hotel states no smoking but, as soon as you walk down the hallway it smells like smoke/funky stench smell. As I entered the room I knew I wasn't going to be a unhappy camper. They tidy up the rooms not clean the rooms, there's a difference!!! The microwave was nasty, rugs were stained, bed was lumpy, spider webs, pee stains and hair around the toilet, mold around the entire tub and soap dish, tape holding in batteries in the back of remote control to the television, wallpaper peeling off walls in bathroom.
I went back to the front desk and asked for another room. She gave me another room which was bigger but, had the same problems the first bathroom had but worse!!! I just took back the first room and went and bought some bleach with disinfectant in it and clean it the way it should have been cleaned in the first place, so I can take a shower!!! Needless to say, once I was finished, mold and pee stain were gone and I don't even work here, what a shame!! I'm embarrassed for the hotel!!! I wish they had a place to post these video and pictures I took. I will NEVER come back here again!!!
If I didn't go through Hotwire, I would have never booked here. Hotwire has also lost a customer for false advertising. This is not even a 3-star hotel, it more like a motel without any stars. I was so angry about this experience. I didn't even wait to write this review when I left, sadly, I have 2 more nights here. Don't waste your money here and don't use Hotwire when you can't see what you're getting, unless you really know the area and even then, you probably won't get what you paid for, it's all a scam!!! Don't let those good prices fool you!! I didn't even want to give it a 1-star.

We booked our one night's stay through Hotels.com. We were on our way to a 3-week trip to Europe, on a budget. When we arrived at the Ramada Inn in ABQ, (which looked nothing like the photo on the Hotels. com website...) we were told our room had been given to someone else, although we'd confirmed it and told them we'd be in late. The room we were given instead, had a plugged unusable sink and shower, both... So rather than overflow the sink, or the shower, we took sponge baths. The night clerk said the manager could do nothing after hours, but had offered a refund, so we just stayed there. The next morning we confirmed with the desk clerk who confirmed again with the manager, that we'd be sent a refund. It's been 2 months now since we returned, the manager refuses to give any sort of refund. I don't find that acceptable. Hence this review.

I chose to stay at the Ramada so I can smoke. I like the fact of having a smoking room. However I don't feel safe here. My last two stays here I have had a male maintenance employee open my hotel door and come walking in. I have reported this but it hasn't done me any good. The next issue when trying to sleep I'm hearing slamming of doors constantly so I open my door to see what's up to find another male worker in and out of room. I speak up and say "do you really need to slam the doors" and he said "that just happens." I don't want.


There was a group of us who stayed at the Ramada in Prince George while we were attending a baseball tournament. We drove 10 hours to get there to be greeted by rude people at the front desk and go into rooms that have mold in them. I talked to a housekeeper about it and I was told that the management have known about the mold problem for a few months and still have not done anything about it. I would never step foot into that hotel again.

After calling several motels in the area I was able to make reservations on Aug 4, 2016 for Aug 5th & 6th at Ramada Inn Chubbuck/Pocatello, Idaho. I made the reservation with my debit/credit card. I was given a confirmation number and told if I wished to CANCEL I would need to call before 6 PM Aug 5th. We arrived at around 10 PM Aug 5th after a long day of driving. We then stood in line for about 20 to 30 minutes while the desk clerk tried to calm down a tourist who wanted a different room because there was a water drip under the bathroom sink in her room and the hair dryer did not work. The clerk explained several times that there were no other rooms available.
Finally the desk clerk, apparently being the only Ramada Inn employee on duty at this time of night, decided the only way she was going to be able to resolve this problem, get to answer the phone, and assist other guests who were patiently waiting was to leave the front desk and go to the tourists room to resolve the problem her self.
After another 10-15 minutes the desk clerk returned and finally we were next. She brought up our name and confirmation number and regretfully informed us that our "reservation had been canceled at about 6 PM". I reminded her that we had a confirmation number and that we had given our debit/credit card number to hold the reservation and neither my wife or myself had called to cancel. The clerks response was that we needed to call to confirm the reservation before 6 PM. The motel having no other rooms available now and telling us our reservation was cancelled left my wife and myself very irritated as we departed the motel. We tried calling other motels and could not find another place in town or any town close by to stay. ALL locations were full because of a concert and other activities going on that weekend. So we spent the night without a place to stay.
I have never had to call and confirm a reservation for a second time after giving my debit/credit card information so the room could be held for late arrival. The second night there was spent at Towneplace Suites Marriott who luckily had a vacancy for the 6th. Very nice place and staff I might add. The charge for the 2 nights that we did not stay at the Ramada Inn appeared on my bank statement and I am now waiting for the charge to be removed. This is our second bad experience with Ramada Inn in the last 12 months. The first one was in Rawlins, Wy where we had a ground level room, with an unlockable exterior door, no curtains for the exterior window, carpet was very worn and dirty, holes in wall (Bullet?), and the toilet would not flush. We should have learned from that experience. I guess it took twice for us. I have no confidence in Ramada Inn after two back to back BAD experiences.

This was by far the WORST experience I've EVER had trying to book a room. I had a friend book online and by accident she put her name on my room booking. When I went to check in, because my friend was not allowed to rent room from your hotel the lady at desk REFUSED to give me my room. When I told her the mistake, she was rude and unprofessional. I told her it was MY credit card that paid for the room and it was MY room and she told me she could not change the mistake because I booked online and had to call the site I booked with. So I called the customer service line to cancel my payment and was told it would take 5 days to return my money. This is pure crap!!
If the hotel can charge my card immediately then the refund should be immediate. Your company has no right to hold my money and take their sweet ass time refunding my money. This is a type of fraud and theft. Your employees are rude and need to be fired. One would think that a company as huge as yours would want to impress their clients, not steal from them. Also, one would think your company would have more professional people working for you. This is NOT how you do business. I am extremely disappointed in your services and will NOT EVER recommend the Ramada Inn as a upstanding company. You should be ashamed of yourselves for running such a low grade hotel. I had to book a room at another hotel and spend MORE money that should have been refunded right away. Maybe this corporation should upgrade your services to a more satisfactory business. I will be reporting your company to the BBB and my lawyer.

Booked a room at the Ramada Inns in San Luis Obispo Calf. When I went to check in they refused to give me the room for that price. Very rude people, refused to give their names. Told us "you ** ARE ALL THE SAME."

The date was June 16th 2016 our yearly vacation 2 Williamsburg / Busch Gardens. We had just spent three days in Virginia Beach and had an absolutely wonderful time only two are harder to check into the most disgusting vile horrible Hotel I had ever seen in my life. We walked into the lobby and there was no air conditioning in any of the hotel room downstairs or the main lobby.
When we got to the hotel almost every person working there look like they came out of a prison - massive tattoos all over their body, dreadlocks in their hair and basically they look like they were on crack cocaine. We received our keys and went up to the room. It was about 95 degrees in the hallway upstairs - immediately we brought our stuff into that room because it was so hot. When we walked in the room we found blood on the sheets, pee on the floor, broken plaster around the air conditioner on the floor. Rust on the walls by the light fixtures. Grease and dirt on the floor in the bathroom just to mention a few things.
When I call the front desk I told him to give me another room- the best room they had in the hotel. When we walked into the second row it was ten times worse than the first one. I explained to the front desk but there was no air conditioning in the lobby or any air conditioning in the hallways upstairs. Her response was "well at least your air conditioner works in your room - isn't that good enough." We immediately asked for a refund and I told the manager how unhappy I was with the situation. They did nothing to alleviate the problem. They did give us our money back which in turn the manager told me "well you got your money back - aren't you happy."
I've been in touch with Ramada customer service for the past 3 weeks to try to come up with a resolution to this problem. The manager did call me back after 3 weeks and explained to me that the hotel is going through renovations and that I should be understanding of the situation. No hotel and my knowledge goes under renovations looking like that - no hotel in my knowledge has blood on the sheets when you walk in the room. Walk, run, hide, go in any direction you must away from this hotel don't ever stay here at all.
I'm pretty sure that this was a crack cocaine hooker hotel. And Ramada should be ashamed that they even have their name on the outside of the hotel. I will continue to get in touch with customer service until they do something about this. My resolution is to have somebody from Ramada go down there and rip off the name from the front of the building. This place is disgusting a hell hole and doesn't even deserve to be open. I'm not sure how the health department hasn't shut down this place by now - it's unsanitary and unclean in every way.

We were 3 of us and stayed at the Ramada in New Hartford NY to be close to the casino. My suggestion is ~ if Ramada corporate is going to franchise... be ALERT! It was the most disgusting and nasty dirty place I have ever experienced and I have traveled in excess. If you find mold in the bathroom... and I mean nasty mold and they allow you to help yourself to the folding bed in the HALLWAY and offer no assistance!!! RUN!! We arrived much too late to go anywhere else and there were surrounding rooms full of hooting and hollering mid 20's couples partying until the wee hours!
I will NEVER trust another Ramada no matter how desperate! I will sleep in my CLEAN well attended to car first! This was an embarrassment and there was no manager on site to be compensated for this horrendous experience. I am not sure of policies of this company but sporadic unannounced visits and inspections would be something I would expect and is only fair to John Q Public to ensure a comfortable, safe, and clean stay with a corporation such as this! Ramada has seen the last of me (and my guests). Obviously the only concern this company has is for the almighty income from franchise holders and not the facility and the name Ramada!!

Booked a room on ocean front Nags Head. Date was 5-17-16. Had a family emergency and had to cancel. Rebooked for 6-14-16. When I called today to see check in time, I was told it would cost 139.00 more! I was very sick. Dr. said I can go. I cannot afford this $270.00 a night. Was told groupon will not refund my $129.44. Will NEVER use groupon again. I know the rates go up, but cancer prevented me first date. Will send drs note... but they said no. So no vacation and out $129.44. Sad day.

Neighbor could be heard next door, on the other side of "adjoining door"! I was awoken three times by him and once at 7:30 a.m. by the maid, "Are you ready for maid service?" Check out time was 12 noon!
Ramada Inns Company Profile
Company Name:

Ramada

Website:

www.ramada.com