Consumer Complaints and Reviews

We went on the Divina in July 2017. Absolutely the worst staff work for MSC. They're very rude and seem miserable even being there. The food is just okay. The buffet is very crazy and too packed, not enough tables and totally disorganized. But the staff are what completely ruined it for me and my family. Highly disappointed!!

First time travels on MSC Cruise line, it's real bad bad bad, I been on different lines like Royal Caribbean, Celebrities and Princess. Staff are unfriendly, guest relations are bad, food is bad. All paid restaurant are expensive and bad service. Overall experience is bad and I will not ever consider MSC cruises to anyone. If you don't believe me try it and you will know.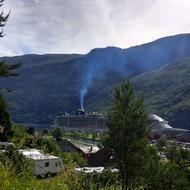 I am currently sitting outside, in a campsite looking at the MSC Fantasia approximately 800 yards away. I am watching exhaust fumes coming from the funnels. The smell is terrible. I have a tickle at the back of my throat that I haven't had before whilst being here, as does my wife, and this is down to the exhaust pollution coming from your ship. Please STOP it. Then advise of what action you have taken please. Thanks.

MSC Divina Cruise from Miami to St. Martin, P.R, and Bahamas: We had a group of 8 people, including six adults and two small children (ages 5 & 2). Our entire experience could not have been better. The ship was wonderful, clean, smooth, and well-equipped. The Staff was extraordinary, from the wait staff, to the housekeeping staff, reception, entertainment, support and services... All superb! This was our second MSC cruise (the first was Venice to Turkey and Greece and Slovenia) and we will recommend MSC to everyone and plan to take our next cruise with MSC as well. Great food, great service, great attitudes from the MSC staff from ship captain to room attendants and waiters (Loreto!!! She deserves a BIG PROMOTION!!! She works in the Black Crab Restaurant on the MSC DIVINA). We had a wonderful total trip... Young kids and all. See you soon MSC... We hope.

We embarked on the Maiden Voyage of the ship from Genoa and the whole trip was a disaster. One of us left the ship early in Marseille because was so disgusted with the whole experience. The staff are totally incompetent, there is no lack of direction from management and angry passengers are left to their own devices; we are all treated as a nuisance rather than as guests. Guest Relations is impossible to get hold of, I managed to approach them only once at 2 am since there has been queues all week. Rudeness is the norm.
The dinner system is horrific, we nicknamed the entrance to the restaurants "Halls of Horror" because of the queues to obtain a table: between 1h and 1h 30minutes to be seated (after staying every night in a never ending queue), then 2 more hours to finish a meal. No less than 3 hours for the experience. Disembarking in Barcelona took almost 1h and 40minutes; there were scenes of angry passengers all over the place.
This was not a holiday, it was simply a battle to survive a whole week. Considering I chose MSC for my mum's 70th birthday, which has been ruined, I would not recommend this experience to my worse enemy. To top it all off, every single receipt was wrong due to "mistakes" being added in each bill for items never consumed. When we picked this up, not even an apology but it was - of course - a problem with their new system... Don't book Meraviglia unless you are prepared to spend a whole week queueing, struggling and getting totally exhausted. We paid around €10.000 for 4 passengers, it feels as if it was money thrown under the drain.
How do I know I can trust these reviews about MSC Cruise Lines?
850,588 reviews on ConsumerAffairs are verified.
We require contact information to ensure our reviewers are real.
We use intelligent software that helps us maintain the integrity of reviews.
Our moderators read all reviews to verify quality and helpfulness.
For more information about reviews on ConsumerAffairs.com please visit our FAQ.

I booked this cruise with the help of an iCruise rep as it was impossible to speak with a rep from the cruise line (This should have been a red flag) but I went ahead because it was a last minute decision and this was the only cruise I could find at such short notice. So we boarded the ship on May 6th at Miami port very excited and ready for our 7 nights of fun. Needless to say this was short lived!!!! First our luggage took about 6 hours after boarding to arrive at our stateroom. We gave them the benefit of the doubt and decided we were going to have a drink. First bar on deck 14 our 2 drinks cost $13.00, second bar the same 2 drinks cost $18.00 and I was also charged for a bottle of water after being given tap water in a glass. At this point I am livid!!!
Bar associate Thomas speak little to no English, acted as if I did not know how to read, very rude and disrespectful, did not offer me an apology (Until his manager arrived) I requested to speak to his manager who was very nice and he took care of the situation immediately. Entertainment was lousy (A big screen on the pool deck that played Beyonce and other old videos), entertainment had no variety!!! Policy not enforced regarding Lounge chairs with towels reserved that were not in use all day. The grand finale was being woken up at 6:15 a.m. When we arrived back in Miami by a loud banging on our door. The voice on the other end stated U.S. Customs and border patrol. When I opened the door I was shocked to see a crew member dressed in black (No good morning or apologies for the disturbance, in fact he was having an awesome conversation in a language we did not recognize with these agents 5 in total and one had a very big dog).
We were asked to step in the hallway as our cabin was selected for a random search. We were also asked if there was a million dollars or anything in the room if it belonged to us. Then the interrogation continued what is your name? What is your address? Where do you work? Where did the ship dock etc. At this point I was really upset because I know they have all this info before the ship leaves Miami. Adding insult to injury with us in the hallway surrounded by these agents other passengers started coming out in the hallway staring at us as if we were some sort of criminal. When the agents were done with their search our belongings were all thrown around and items misplaced. On this ship racial profile is definitely an issue. And we felt this from the moment we got on. I have yet to receive an apology from MSC Divina and I am moving forward with my attorney to get my issues resolved.

Dinner seating was changed by 1 hour leaving 930 too late. Embarking was left too late. Our flight was from Rome for 1115 and we were left sitting on bus until 930. By time we got to Airport we had to run and 11 o'clock I had to ask to be rushed through security to make the plane. Didn't get to look at Duty free. There were around 50 Irish and we all should have been together on 1 bus instead of been with all other transfers. Some didn't have morning flights. Very disappointed after having a lovely holiday.

My husband and I were cruising on the MSC Divina Mar. 25-April 1 from Miami. I purchased a video package from the photo shop for $30.00 because my husband was singing an Italian song for a contest which he won. When we tried the video at home it does not work. Reading the reviews I see someone else has the same complaint. Looks like this happens often, and someone should put a stop to it and reimburse our money. The cruise itself was great.

For my disappointment when arrive at the airport from the last day cruises my daughter realise the zipper from the luggage was force to be open and was broken and missing a lot of things we have bought in our trip, and our luggage was the last one to be put outside cabin and I saw the two guys who take straight way downstairs. In other trip disappear one jacket I used to love and very expensive. They know what they wanted. I don't trust MSC anymore. This accident happens twice.

I took a cruise in MSC Orchestra in Buenos Aires on Feb 21, 2017. I bought a video tape where I was taped. My happiness was very short because when I returned to Miami, the tape did not work. I called the MSC offices and they told me that they were going to request a copy of the video. After almost two weeks
I called again and they told me that they has not respond anything. Everything looks that I lost my memories. They told me that they do not have control overseas. It is very sad and frustrating. Very bad experience in MSC.

This is our third cruise with MSC. The first was Europe. We felt that we were not really welcome however MSC are the only cruises around South Africa. The first was from Cape Town to waves bay. It was like a cattle market. Our last cruise was from Durban 4 days. The room was good and more room on the ship after refit however we found staff not very helpful. On one evening in formal the table next to us wore vest and no shoes, people smoked where they shouldn't and took food. This cruise line is nothing compared to P&O or Cunard and I will never sail with MSC again. Unfortunately South Africans have no other cruise lines to compare them with.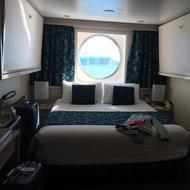 MSC THE WORST CRUISE WE EVER HAD!!! Italy- Argentina - November - December 2016. MY SISTER AND I AND MANY OTHERS WILL NEVER USE THE MSC CRUISE COMPANY AGAIN!!! The cruise was a special occasion for my elderly sister Norma who needs "Special Care" due to three major surgeries for lung cancer and suffering the loss of her husband of 48 years last year, she is in a very fragile state. Norma and I are Argentinean by birth but we both lived overseas for many years, she lives in Italy and I live in Australia. Norma and her late husband did the MSC Main Voyage Cruise from Italy to Argentina in 2007 and they had a great experience!
This trip was very special for us and my family and so we planned to be reunited in Buenos Aires for the festive season. Norma needs assistance and can't travel on her own, so we decided to do it together. Another important reason for this trip was that our niece Valeria, a lovely 31 year old young lady was diagnose last year with Progressive Multiple Sclerosis. We wanted to be with her and the family in Argentina for this coming Christmas because Norma doesn't feel she could travel much longer due to her fragile health condition.
Our nightmare started in Venice when we experience the disorganization for the passengers to embark, it was a total disaster! After we manage to get hold of a wheelchair for my sister, we got to the first floor to embark and then I was told by an overzealous Immigration officer called Marcelo that because I had an Australian Passport and I didn't had a Visa for Brazil I couldn't embarked in Venice. I couldn't use my Argentinean passport because was out of date. I have made several cruises in my life from America to the Caribbean and from Australia and I was never told that I need it a visa with an Australian passport for any of the countries we stop and visited for a few hours.
I mentioned to the officer that I could remained on board when we get to Brazil and that I need it to be with my sister because of her health. I begged him to allow me to stay and that I will organize my visa problem with the travel agent. Norma got very agitated but the officer was very blunt and with no consideration whatsoever for the situation we were in. He was quite rude to my sister, I tried to explain to him that this was an "EXTRA-ORDINARY" situation and to please allow me to embark whilst my travel agent could find a way to fix the problem! This officer can't think laterally and didn't have any compassion for the situation, he did not allow me to get on the ship! I understand that he needs to follow the rules but I also know that sometimes rules can be change to accommodate a situation like this!
The officer followed the rules with me implacably, at the same time I know and found out later on (because he told me) that he ALLOWED OTHER PASSENGERS FROM AUSTRALIA AND THE USA with the same visa problem to embark in Venice? Why was I discriminated and others were not? Why I was not given the same opportunity and treatment?
I went back to Milan to obtain the visa, I found out that the Brazilian embassy only works from 8 am to 12 am. I was blessed to find an understanding and compassionate person in the embassy. I spoke with a Brazilian immigration officer who understood the difficult situation I was in and as an EXCEPTION they processed the paperwork and I got my visa in 4 hours! The next morning when I pick up my passport the officer told me that my visa problem could be fix on the ship and that this is not the first time has happened. I spent two nights in Milan on a Hotel across the road from the embassy to get everything ready to catch the cruise.
The following morning after many hours trying, I booked a flight and a night accommodation to meet my sister in Malta. After many times trying to get hold of my sister on board finally I could reach her to tell her I was meeting her in Malta! After our conversation, she call me back within 15 minutes warning me that the ship was not stopping in Malta and was going instead to Mallorca due to weather conditions. I was never contacted by the MSC to see if they could help in anyway during my ordeal! I tried to cancel the flight to Malta to no avail, by this time the travel agent got me a flight and one night accommodation to Mallorca, he also got in touch with someone at the MSC to let them know that I was getting to Mallorca to embark and he also mentioned what happened with me in Venice. The response from the MSC was very succinct and only mentioned the time to embark in Mallorca.
The whole exercise cost me over $ 1000 Euros and I never got any apologies from the officer or the MSC! Whilst in the ship I also witnessed and saw the immigration officer and passengers from Australia and the USA disembarking in Cadiz and Seville because they couldn't organize the visa for Brazil. Due to the stress cause by all this saga my sister has been sick most of the cruise and three weeks after we arrived to Buenos Aires. One of the passenger who share our dinner table, my sister and I got sick with a strong virus caught in the ship. We and half of the passengers were sick during the cruise and three weeks after our arrival. We caught a Viral Bronchitis with very high fever and we had to have antibiotics for two weeks. Norma and I still sick with bronchitis caught in the cruise!
The following are some of the things my sister, I and others had to endure in the MSC Cruise from HELL! Ladies Restrooms outside the theater and restaurant didn't have toilet paper in any of the cubicles or towel paper for the hands. The floors were soiled with urine and looked and smell dirty. Most of the waiters didn't speak Italian or Spanish and some had a very bad attitude. Why teach English courses on a cruise that goes to South America? Most of the German, Russian, Australian and American passengers would loved it to learn some Spanish or Portuguese on a 21 day cruise? So they told me.
The lack of proper training of the staff, most of them didn't have or show any interest to serve and deal with the passengers. Many showed very bad manners when they had to serve you, some passengers had to wait over 1/2 hour on "The Amber" and next door Bar to be serve. The only waitresses that had outstanding service manners was outside the "Villa Borghese" restaurant, a very friendly young lady called Jenny ** I think, from Peru and an Indonesian waiter in the same bar which that they really knew how to treat the passengers! We had two great waiters in our dinner table, one from Indonesia and I think Nicaragua which always showed a smile and attentiveness to us.
Now let's talk about food! We, the six passengers we shared the table, could not believe that an Executive Italian Chef was on board! Did he ever taste the food that was given to the passengers? The pasta was most times undercook, not Al Dente. The sauces salty, very acidic and lacking in flavor. There was an "Avocado salad" with no avocado for dinner? Many of the dishes were send back after having a bite of it many times by the passengers!
Most of the passengers got a virus on board and it was a symphony of coughs and sneezing around and mostly everybody on board got sick! The air conditioning was recycling the virus to all of us and sometimes was so high in some areas, like the theater that made every body sick. I have been in other cruises in my life and this one was the worst I ever had by far!
The Internet and Tim phone service was a rip-off, very slow and almost impossible to communicate with the rest of the world. Most people would love to see some "Free old movies or series" in their cabin, especially when they were sick. OMG!, who did the selection of movies to show on board! The air conditioning recycled the virus through the ship. 19 days after we parted from Italy my sister got a call from reception to see if she was ok? The call was made because our travel agent sent an email to found out about her. The arrival and disembarking in Buenos Aires was another logistic disaster like in Venice.
Our overall experience of the MCS Cruise: IT WAS THE WORST CRUISE I EVER HAD! The MSC may be a good shipping company, but we are people not cows or stuff! THIS WAS THE CRUISE FROM HELL... Not cheap but nasty! Horrible food, bad service, and over-crowded. I can't believe how many people they want to stuff in this very small cabins. Our cabin had two extra beds on top of our heads, how do you expect to get off the bed in the middle of the night if you have all the beds occupied??? (see below).
I would like to get a written apology from the MSC for the unnecessary stress my sister and I were subjected to by your immigration officer who was not a gentleman. I believe that the MSC fail in his duty of care with us, the passengers. I have kept all the receipts for my expenditure and we expect to be compensated for our ordeal. I will pursue this matter through until we get what we deserve! Fairness! RULES ARE MADE FOR EVERYBODY NOT JUST FOR A CHOSEN FEW, WE DIDN'T GET THE OPPORTUNITY THAT OTHERS DID!

MSC Cruise Lines has Italian pride with obvious hostility towards Americans. They have rude and substandard staff all across. No responsible managers. Unbelievably poor planning and disorganization. The quality of the cruise was substandard on a 5-star ship. Better quality food, entertainment staff and free spa services. American cruises have low-class entertainment program mostly, low-performance musicians and dancers, low class, sometimes off-color entertainments, food quality and preparation often are very poor even on a five-star cruise. A waste of good raw food material. Fish poorly cooked, steak cooked by Indians who have no idea how to cook and prepare. No spa service comes without additional charge. Pathetic piecemeal tactics. But, they have excellent European food preparation.
The itinerary was poorly planned with boarding and meal time, people wait for the extensive period of time for food and running out of plates. Once I got off board, my own visit of the locality is not bad. Stupid, unclear time decision on board and return time made me wasted some visiting time. This company should not treat customers like rich pigs that has money for them to suck dry and dump them in low quality, ill-prepared meals and low-class entertainment program taking advantage of the customers' non-confrontational, positive nature and lack of time for proper feedback.

Today morning (16/12/2016) my family and I disembarked a 3 night cruise on the MSC Sinfonia. We planned to enjoy our last night on your ship at Pasha Club Disco. We arrived at the club around 12:45am and it took about 20 mins for us to find a waiter to serve us. At 1:10am we approached cocktail waiter to attend to us, he took our order and our last four drink vouchers and one of our cruise cards and left thinking he would come back with our drinks. We waited patiently for more than an hour, I then decided to look for him but he was nowhere to be seen. We then approached another waitress to see if she knew where our drinks were, she then directed us to the bar manager, and we explained to him that we ordered drinks from a waiter who took our cruise card and four vouchers and never arrived with the drinks.
The bar manager told us that he couldn't assist us, we then insisted that he call a manager that could assist us and manager Iketut ** was called. Iketut ** then made a few calls and two waiters arrived, we then identified one of the waiters as the waiter who took our order, cruise card and vouchers. The name on his badge was Cameron **. Cameron ** then denied ever meeting us, he said he never saw us before and was not working at that club. After the 3 of us confirming that it was Cameron that served us, and another waitress confirmed that Cameron ** was at the club he then said that he was at the club for only 5 mins. He still denied that he took our order. When we requested the security cameras to be viewed we were told that there were no cameras.
The manager Iketut ** reissued our cruise cards and gave us four new vouchers. However the manager was clearly taking Camerons **'s side against the 3 of us, which were my wife, my sister-in-law and I. We were told to come back at 7am to meet with the customer relationship manager named Wendy. When we asked for her we were told that she would arrive at 7:30am and we did not have time to meet with her as we were disembarking. We want to put a warning out there that this is what some of your waiters are up to. They think they can take advantage for paying customers. I can only imagine what they are doing to people who are drunk. Cameron ** from South Africa working on the MSC Sinfonia needs to be dealt with and MSC needs to have better management. Please tell me who I can contact/email at MSC.

My family of 9 and I recently boarded the MSC Sinfonia for 4 nights. We booked the cruise a year ago taking advantage of the early bird special. However unknowingly MSC some time during the year after all our payments have been made, MSC changed the theme of the cruise to be a matric cruise, a chance for under age drinking and kids to run wild, and that is exactly what they did. We had the opportunity to see blood in the lifts, underwear lying on the floor and just utter chaos. What we thought will be a fun, relaxing holiday turned out to be completely different.
We were on a ship full of wild children away from home for the first time!! The cruise obviously catered for them as 75% of the ship contained matriculants. They would run up and down the corridor knocking on our doors at 3 am. My family of 10 spent a large amount booking the cruise, had we known this is possible we would have not booked in the first place. MSC should ensure that no other family booking should be made for cruises like this. I know they would like all their cabins to be filled but not to the detriment of innocent families who spend a lot expecting a good quality family time.

MSC DIVINA CRUISE. SATURDAY 10/15/16 through SATURDAY 10/22/16. 1⭐. The review that I am providing here is my first after approximately 10 cruises and the only reason that it is being written is to give my honest and unbiased opinion on the most recent cruise that my wife and I took. The reason for the cruise is that we were taking a vacation to celebrate our 37th wedding anniversary. Opting for something and somewhere different, I begin to search online to see what sailing options were available during this time. Through Cruises Only (who I now use exclusively for booking cruises), I noticed that MSC was having a sale for a cruise that seemed to fit right into our schedule. So, I booked the cruise and the wife and I were excited about what new adventures and experiences it would be.
After boarding and grabbing a bite to eat, we waited around until our room was scheduled to be ready. At around 2:30 we made it to our room and relaxed as we waited for our bags to arrive. The first bag came around 4:15, the second bag around 5:00, and the third around 5:30. At around 7:00 we wondered what the holdup was for our final bag and I started the multi-round calling session trying to reach reception. (No answer after at least 10 calls.) We decided to go to dinner expecting that it would show up while we were gone and that our cabin steward Nelson (who did an excellent job all week) would place it in our room.
We returned at about 9:30 after eating and touring the ship. Upon entering the room and still not finding my last bag, I got on the phone again. 5 more calls... no answer. At 10:15 I decided to go to Guest Relations. The line was, as expected, very long. At least 15 people in line but only 2 agents behind the desk. One of the agents was handling primarily passengers who spoke a language other than English, so it made for a very long wait before being serviced.
At about 10:40 I was finally called to the agent and informed her that I was missing a bag. She asked for my name and cabin number and after entering it into the system informed me that they discovered an iron in my bag (big mistake on my part), and that they had been trying to contact me all afternoon and evening. I told her that we had been in our room most of the day waiting for the bag and had not received a single call.
She state that she herself had called at least 3 times and I asked why she didn't leave a message on the phone, on the television system (which had a messaging area) or why she had not contacted my cabin steward to let him know that my bag was being held. She didn't answer and simply told me to go down the hall to claim my bag. Angry at the lack of a response but tired from traveling all day, I went to the holding area, removed the iron, and retrieved my bag. Got back to my room by about 11:20 still wondering why there wasn't a message anywhere. Not a good start to our vacation but kept an open mind that things would get better.
Looking forward to breakfast we arrived in buffet area around 8:30. Asked one of the staff if there were any turkey meats since the wife and I don't eat beef or pork. The staff member had no idea what I was asking and asked another staff member who again, didn't understand the question. After talking to a third staff member, we were finally told that there were no turkey options other than turkey cold cuts. 3 people for one answer. I know that the crew is usually international but they should all be well informed of and able to understand the area that they are supporting.
The breakfast options were plentiful but there needs to be more options for diabetics. We ate. Food was ok. People watched. Did a few things on the ship. At dinner that night we were excited about the food possibilities and the fact that it was formal night made the evening more special. Got to the Black Crab lounge at 8:30 as soon as it opened. Found our seats, greeted our fellow dinners, and after about 10 minutes our waiter took our orders. Waited another 15 minutes for our appetizers to arrive. Didn't get our entrée until 9:30. A full hour after being seated, 2 of our table diners mentioned how ridiculously slow the service was and that it was not obvious why. Other tables were already on their dessert. The 2 other diners did not speak English well but you could tell of their displeasure by their looks.
As we were talking the waiter came and took away one of the diner's soup without asking if she was done. She looked surprised and only then did he ask if she still wanted it. Obviously upset, she stated that she was done. The conversation the rest of the evening was around the lack of professionalism from the wait staff. The wife and are decided that we would not return to the dining room during the course of the cruise because of what had occurred. Over the course of the next few days we encountered several issues that added to the misery of our cruise. From rude crew members, to one member actually pushing me aside when we were returning after an island excursion, to continued communication problems.
I went to the Guest Services later in the week to inform them of the various issues and the agent told me to go and talk to the cruise consultant one floor above. Confused, I followed her directions but once I go there the consultant (Emmanuel) stated that his job was to book future cruises. But he was kind enough to write down all of the problems and promised that he would send the info to Guest Services manager. (Have yet to be contacted, so not sure what happened there.)
We decided to give the Black Crab one more chance since it was formal night and our anniversary. Bad choice, the service actually mirrored the service that we received on Sunday. This was the first time that the wife and I ever wanted to leave a cruise early. And it's sad because we had such high expectations. I wonder if I can get some kind of refund.

This was supposed to be not only my husband's bday but our belated honeymoon. As soon as we got back to port in Miami, and received our luggage, we noticed the ALL the expensive perfume that I had purchased as well as some of our medications were stolen from our bag not to mention the money that was in our safe and my husband's naturalization Certificate over $300 to replace for my husband to even think of going out of the country as a US citizen now. We were double billed for the Mini Bar and a restaurant we went to that was a pay restaurant. My Original Birth Certificate was also stolen. Thank God only $25 to replace. Well over $100's of US $. The food made myself and my husband ill with Diarrhea the entire trip. MSG? When we got home it appears not just us but many other have had items stolen out of safe.
This is sad and made our entire vacation so sad that others can that have no compassion for others make a trip so nasty and it boils down to not even the monetary value of items stolen, but how do we even know that our ID isn't going to be used for Terrorist activities? We wrote MSC Cruise Lines and had one phone call and ever since even after emailing again and 10 messages no reply. Can you help? We cruised from July 5 2016 til July 9 2016 from Miami to Cozumel Mexico. Thank you again. Our info is as follows: Our stateroom was on the Aurora deck room # 12213. Booking number **. Guest: Paul **.

I went to Miami, Florida on June 11th to get onto the MSC Divina. Boy I should have stood home. Going through Customs was a joke. There was absolutely no organization or 1 person would contradict the other person. So finally we get onto the boat and we wait for the time to get into our rooms, and we get a table at the buffet restaurant. As we wait at this table we are requesting someone to get a drink order in and that took 45 minutes to get someone there. Finally she comes and gets the order and that took another 30 minutes to get our drinks. We get into the room at about 1:30 pm. We get to do the drill and ask where we need to go and not one person that we spoke had no clue or didn't speak any English.
It is 6 pm and we are going to sit for dinner and we have 11 people in our party, never in any time of going on a cruise I had to sit away from my kids. They put us at 2 separate tables and gave us 1 great waiter and the other one waiter was extremely rude. We asked reasons of why we can't all sit together and his answer was to speak to his boss, he does not put the table together. My wife mother in law and aunt went to speak with him and all he DID was ignore them and continued to answer the phone.
Through out the entire time of the ship the customers that didn't speak "English" was very pushy and rude. We tried to get with the customer service line and the lines would be so long that you would have to wait for over an hour just to speak to someone that didn't want to help, didn't speak "English" and didn't want to do his job, his idea for the solution was chocolate-covered strawberries. Not the finest moment and I explained that I didn't want that, I wanted to get real service.
I have been on 16 cruises, 2 with MSC Poesia and this making 3rd time with MSC and the level of service on a fancy ship like this needs to be a lot more for the guest that speak English. I didn't even know what my cabin steward's name was, asked her to fill up my body wash and shampoo and 2 days prior to disembark we got shampoo and body wash.
If you watch the commercials they seem to show everyone smiling and having a great time, not on this ship. Also not very kid-friendly, we took our kids to the camp so they could learn as it states on the brochure different languages and food to cook, and also stated that the kids are going to take part of a end of the cruise celebration, and we didn't receive that. If you choose this boat to go on, be ready for a not so very great experience. Good luck.

Just returned from MSC Cruise Western Mediterranean. Got on in Barcelona and did France, Italy, Spain. Was very enjoyable, just on return home my husband luggage had been tampered with, all his designer pants and 3 Tommy Hilfiger shirts had been taken from his luggage, just left the dirty laundry!!! As instructed we had to leave our luggage outside our cabin night before disembarkation at midnight, got off the ship the following morning at 10am and got our luggage back. It was during this time his luggage was tampered with, I have emailed a complaint and waiting on reply.

We cruised on MSC Divina out of Miami in June 2016. Booking it through MSC was very trying and took about 10 phone calls and emails to get right. They did not ever respond to calls and emails. They didn't tell us that our cabin on deck 13 was under the restaurant that was open until 1:30 AM, then the staff would come in and clean it until 6:00 AM when they opened back up. The floor on the 14th deck in the restaurant is wood along with the chairs. There was squeaking of chairs sliding across the floor and banging all night long. It's impossible to sleep in cabins on the 13th deck. AVOID the 13th deck at all cost. We also noticed that most of the staff seems to be unhappy with their jobs. It was rare to see a smile or upbeat attitudes from them as well as no interaction between staff and guest.
After about 15 trips to the service desk to ask for help with our issues, they decided to send a plate of chocolate covered strawberries to our room. That's nice but they brought them at midnight. After getting out of bed to answer the door at midnight, not really in the mood to eat strawberries. Since the plate didn't fit in the fridge, they went bad. We have cruised with Carnival and Royal Caribbean in the past and had nothing to complain about. MSC has a long way to go to measure up to them. Do yourself a favor and spend the extra money to choose another cruise line other than MSC so you can enjoy yourselves.

My husband and I booked a week on MSC Fantasia for our honeymoon in May this year. First impression was lovely ship, very elegant and clean. Waiting and cleaning staff worked like Trojans but the attitude of reception and senior staff left a lot to be desired. Buffet had ample choice but was either cold or lukewarm and was always hard to find a table. 5 days in my husband became violently ill with sickness and diarrhea with a fever. I phoned the medical centre for advice and a very abrupt Italian doctor asked me what I wanted. I voiced my concerns about my husband but without any concern told me he need to go to the med centre.
I explained he was too ill to get out of bed but again he reiterated he had to go there and pay €100 + medication cost and put the phone down. My husband then phoned reception and explained how ill he felt and also suffers with diabetes and heart problems. Again he was told to either visit med centre or the doctor would charge €160 to come to our cabin. Frustrated my husband said he'd leave it as was disgusted. He lost two days due to the food poisoning as couldn't get out of bed. At no time did anyone come and disinfect our cabin as they do on other ships! What is their protocol I wonder, probably haven't got one.
Sadly the worst was yet to come. The day before disembarking we checked our money as had a hotel booked in Barcelona to finish of our honeymoon. We returned it to the safe as we used our cruise card on board as no cash is exchanged. We left our cabin by 8 am the next morning and went to settle our bill, this was when my husband realized there was money missing. Thinking he'd made a mistake we went for breakfast and counted it again and were horrified to discover £100 cash and €150 had been taken. We both felt sick that someone was able to get in our safe. Not sure why but staff other than cleaners come in your cabin to put an A4 itinerary sheet on your bed, which can be easily placed under the door!
My husband promptly alerted staff and a senior officer accompanied to our cabin, which had now been cleaned. As expected no trace of the money, my husband, the police but was told MSC would investigate and my husband was asked to complete a lost property form. We are in the process of trying to claim from our insurance but have been told our limit is £200 plus an excess so will lose out again.
We have contacted MSC on two occasions and they have the same apathetic attitude as when it happened. No apology, no offer to investigate the staff who entered our room. They just keep saying that the missing money was not found, to which I keep replying it was STOLEN, not lost. This has totally ruined our honeymoon as our guests had kindly given us money for our Barcelona stay. We will NEVER travel with MSC ever again. Advice for anyone who does, take your credit card and keep it with you at all times.

This was my third time on the MSC Divina and while the reasonable pricing is inviting for such a beautiful ship, it is all downhill from there. Policy changes such as paying a higher cost for room service (fantastica experience) or pay each time you order coffee was a real pain. However, my morning coffee was the only thing they got right for room service. Ask for toast, you get a roll. I never did find a room service menu. They say room service 24/7 but when trying to order a cup of tea after 10:00 pm wanted to charge for it. These small stupid reductions in service provided adds up especially when a gold member.
The customer service desk consistently had a VERY long line. But, only two people available when the ship was full to capacity. This was my fourth trip on MSC and each time was working towards downhill experience. Shops now put out tables with their things on multiple levels and it felt like I was walking through an overpriced, low quality flea market. I hear the shows were just OK but then found out there was near a 90% turnover of staff. Buffet was near inedible so opted to go to dining room instead.
I request low sodium meals and instead I received NO seasoning. On the second day I went back to regular meals. Wait staff was near embarrassed that they had to constantly send back inedible food and we really felt bad for them. Steak was gray on the outside and raw on the inside. Salad ok, soups ok, but main meal was predictably awful. Buffet breakfast was compared to fast food but the dining room breakfast was edible on days we were on the ship during lunch time. Pool area was small which was evident on out to sea days. Pool area staff did not enforce policy of not holding lounge chairs when towels left all day on chaise without a person using them.
New policy, bring orange towel from rooms because none are available at the pool. The "adult" pool was full from screaming kids. Drinks on any cruise are usually overpriced but their mixed drinks had little to no alcohol. Very few activities and never on time. Took till the fourth day to have two schedules left in the room since my roommate and I were part of a group match-up program with the group I was traveling with. No bar soap: only shampoo and body was in dispenser in cabin and when asking about it was given blank stares. Bottom line, you get what you pay for.
Prices for the cruise on a beautiful ship does not mean you will get service or quality promised. From the group I was with most submitted a form to be sent a questionnaire. Only one out of the 25, the travel agent and group leader was the only person to receive one. Going on the MSC website is a waste of time. No place to get comment form and impossible to get a human on the phone pre or post cruise.

This cruise was so much fun, filled with lots of activities. The entertainment crew really encouraged everyone to interact and have a great time. The buffet was delicious and fresh and hot food. Even at midnight their pizza was fresh. They make the best pizza. Entertainment was top notch. Dancers were amazing. The lead singer was fantastic. The last show was a tribute to Michael Jackson. It was so fantastic! There was daily Catholic mass and also on Easter Sunday. I was so happy we were able to celebrate mass on Easter Sunday even though we were on ship. Father Michael gave great homily every mass. He was a blessing. There were so many pools and spas available all over the ship. The ship is so big we never got bored. The gymnasium was big enough to do stretches and weights. There were enough machines to get on for 30 minutes to exercise. We had a very relaxing time.
The ship was clean and we constantly saw people cleaning and vacuuming. When we board from San Juan, they had a guy spraying hand sanitizer before we boarded. There were hand sanitizer all over the ship. It is a new ship, built in 2006, so the technology was great. The public toilets flushed themselves and were always very clean. It didn't seem like anyone got sick on this 7-day cruise. The dinners were delicious and had a great variety. Only one night, the food was warm, not hot, but we were late on seating. If we were still hungry for a midnight snack, there was good food to eat. We had a great time! We appreciated that we were not in a cabin where there were a lot of kids. It was nice and quiet. We had a fantastic vacation! They had a lot of excursions available. Although we did our own excursions, it was nice to see the options of what was available to at each port.

We had GREAT food and nothing but fun! The crew and entertainment were top notch!! Made Carnival look like a Super 8 compared to a Marriot resort!!! Bartenders remembered what you had to drink amongst other things!!! Had nothing to complain about even if you tried!

Our first night on the ship, our luggage arrived pretty late to our room. I went up after dinner and brought it inside the room, unlocked it and left it on the bed for my wife to unpack and hang things if she wanted to, prior to the evening concert. She decided to wait until morning. So after the concert, we returned to the room, to see someone had turned down the beds and left our daily ship news for the next day. We grabbed some sleep wear and went to bed. In the morning while unpacking we discovered two soft case jewelry cases were missing. One that was 10x12 and the other was about 6x4.
We searched everywhere and called down to the desk. They asked me to come down and fill out a report. My wife went for a walk with her sister and I went to the desk. After filing out the report and waiting for security for about 10 minutes, they told me to return to the room and some would meet me there. I returned to find that housekeeping had already been to the room. I waited and 3 security personnel came to the door. They asked if they could look around and miraculously, they found the two jewelry cases in our luggage, which we emptied completely just 45 min earlier and the jewelry cases were in the wrong bag from where they were originally.
After a long stare from the head of security, I said, since everything seemed to be here, I suppose there is nothing more we need to talk about. He smiled, with a nod and a look of relief, and they left the room. The whole rest of the cruise, I couldn't help but look at every staff person wandering the halls, and wonder who knew or was involved. Sad that the cruise line, didn't even send an apology letter.

We paid an extreme amount of money for the Yacht Club Services. It is not worth the money on so many levels! The most frustrating is the service one gets when the cruise is over, they no longer have to deal with us a as passenger. The level of service one gets once the product is bought and used and something goes wrong is the measure of the company!
The yacht club "BUTLER" placed a piece of our luggage into another passenger's waiting taxi leaving that passenger's piece behind at the Genoa PORT. We contacted the passenger ourselves simply because his luggage was left and had identification on it. He was so upset and immediately returned the bag to the Port. However we had to catch a flight for our journey back to CANADA. I filled out the lost bag form. The MSC agent at the port assured us our bag would reach us. It has been 4 months. FOLLOWING 14 calls to receive information about our bag to CUSTOMER SERVICE, I have had no Response. I have logged every time I called and to what agent I have spoken with... which is three pages of notes. Not one call back... just passing the responsibility. It has been 4 months... You be the judge...

We were greeted by exceptionally long queues and frustrated people. We paid for "fast track" as it is impossible to stand in a queue with a 3 year old child for 4 hours. Once inside, the fast track option was available but this just lead to another queue. Tried to explain to the staff that we have "priority boarding" because of our wedding package but they were not interested.
We paid for excess baggage yet two bags per person is "recommended". We had one each and had to pay for hand luggage. Personnel was rude/unprofessional or did not speak English. Lunch served on first day tasted like cat food. Evacuation drill we were sent from one end of the ship to the other. No swim towels and wouldn't give to us after requested. Husband's suitcase was ripped to pieces on embarkation. My locking mechanism on my luggage was broken off on disembarkation. Food on island was disgusting! DJ only catered for African clientele. Nothing accessible on island days. Grease on deck which destroyed my wedding manicured nails. Spa does not do artificial nails. Crèche was closed most of the time. Crèche personnel screaming at children. Ceremony was 10 min long! This was the worst holiday ever!!!

I got injured on MSC Divina 100% their fault. No help, they did not care and made me pay the bill, all my expenses and I stayed in my room for 14 days. I have called and written 4 times or more 40 minutes waiting and then their lines goes dead or you are being transferred and cut off. These should be looked at. DO NOT USE THEM. They had some good points but not compared to the bad one. WORSE CRUISE. It is not just about cost but also you loose your holidays, time, energy and you feel like a nobody in the 14 days in my room. Nobody called ask questions or requested to have my version - I have 3000 Facebook friends, 1000 emails 1500 on Linkedin and friends around the world French-English and Spanish. Will spread message. While writing this message it as been 40 minutes no answer. Suggestions given to maitre d' room ** table **.
For the past 20 years we have sailed Royal Caribbean 21 times, Celebrity 16 times, Carnival 3, Oceanic, Cunard, Queen Elizabeth, Princess Norwegian and now MSC. Great about MSC - clean, beautiful decorations. At ports, indication with flags where to take buses. Pool attendants, coupons for drinks but saw 4 people losing them or forgetting them in rooms. Lecture good, but people cannot ask questions after lecture that did cause some frustrations. Nice of maitre d' to come at tables and greet guests and asking how they were. Most of the time, we only see them at the end of the cruise to get extra tips. Ice cream great, Nutella (never had the chance to taste, never open). Great cards to put in the door to state make room or do not disturb. Buffet great having 20 hours open, coffee 24 hrs. Medical good service.
Great for attendant greeting people but some nights they would talk to each other and disturb people in the back and make these same customers leave the room, not being able to see the show. (Also not too polite for their fellow artists on stage.) Ice in room, not having to ask, great (if this help me with the injury).
Great different people talking different languages.
WHAT SHOULD BE IMPROVED, SUGGESTIONS: Have your staff at the reception to be more friendly, this is major. Having more than 630 French people on board, I had to translate, twice at the reception, 6 times at the medical facilities (they even ask me if I wanted to work with them) and twice at the boutique. Outside the ship, at ports, should have water, wet napkins, chairs to sit for older people, one attendant to great guests and ask them if they need help. Near the inside pool, have some long chairs, not just table and chairs. Have pool attendants change wet towels instead of bringing them back to your room, you sometime forget them and do not want to bring them back (cost $20). Pool attendant could do both, check on people and take care of towels.
Have pool attendant make sure the chairs are not reserved by some customer putting their towels on them and leaving for 2 to 4 hours. Some use 4 chairs depending on the sun. Have live music that could make a huge difference, on your big screen, nice to see, but after 4 or 5 days, gets boring. Clocks on the pool area, who brings their watch to swim. $10 store should be being we can see and shop, not in the back of the ship. Had to tell people you had one. Would not have gone, not having been injured. Great chairs in dining room, black and white table 967, but pool area, not comfortable. Beer glass at the pool is perfect, but should be glass in the dining section or buffet, many complains around the buffet. This is not necessarily thinking green. No milk cream in plastics when you open them, half is spilled and again not green thinking.
Meals were warm or cold, both buffet and dining. Had cold snails in butter twice, salmon boiled not grilled, so cold. Quantity of food in plate, not American style, they will ask for more and then leave some food. Coffee at dinner is mandatory. I drink milk and that was not real milk but the one you serve not refrigerated it was warm. Theater half of the people will want a drink during the show, where will they put their glasses. More than 40% of the people like my time dining at no extra charge (this is what I always do) impossible unless you paid extra or be part of special guest. What a waste. Shows with live musicians, not karaoke. Why pay for birthday cake $15. Make small ones, we will not eat both the night desserts and birthday cakes or put 4 cakes together, like I ask for and this will be great.
Tell us in advance on your website, special evenings events, we will bring what it takes, Halloween, White, Italian. It would be nice if waiters could suggest what to eat, what is the best we all appreciate and less food left in plates. Mandatory, clean hands when entering buffet or restaurant, most ships you will not cross doors without doing so. By greeting people at the door, say "Hello" and "Please use products to wash your hands" and say "Have a good day" when leaving. Americans and Canadians are good drinkers by the pool, so do not hesitate to come and ask them, not just go around waiting for them to call you. Hamburgers by the pool should be hot not cold, like in the buffet. A library with a card room, people had to sit at different places to play card and not comfortable. Also library closed most of the time, went 3 times during crossing where there were no TV.
Outside Cinema, why not every night popcorn. Missing conditioner in bathroom. If I had known I would have brought some, it does not state on your web page. Computer or IT people available, major on long crossing. Missing day activities, long if no TV or anything else to do, depending on weather. Handicap people, have staff help them, they are a good part of your customer, old or other. Bring their tray hold their arms they will come back on your ship. At dinner, do not hesitate to put samples of food on table, we had that privileged from the maitre 'd. Ship brochures how to get around, should be given at the check in not in room. Saw them after 2 days (first timers like me get lost). Great having attendants picking up plates at pool with carriage. Not easy finding staff, some hardly spoke English.
TV during crossing a nightmare and no internet for 6 days. Went twice to register and was told that they could not even print newspaper. Show total expenses on your TV internet, we had to calculate ourselves what the amount we had spent on the ship. Who does that. Unicef at first you had charged us without asking (after my saying you did give us a form to take it off), almost insulting obliging people to pay without asking first not because of the $1.50 but for the principle, this is good for you but not for us. Small flower shop would have been great, birthday, ceremonies, wedding, anniversary. Allow us to bring one bottle of wine on ship like some companies. Did not really see entertainment staff around pool (keep us posted on what is happening). Where is or are YOUR CRUISE DIRECTORS (GHOSTS).
Never heard the captain announcements except the captain's night, it like being on a ship who does not want to disturb people, we are there to be entertained. Emergency drills, why vests, no ships request them anymore, people do fall and cannot see with them. Also, if needed have videos in rooms, and do not make people go from the theater to another place to see where to meet, lost of time. Salads every night tasted same, no choice of dressing, have us choose or have assistant waiter come and see us. If no more soup or other at buffet, do put a NOTE, it would be greatly appreciated. Or tell us "Go to the other side if you want some". Toasts in the morning mandatory in dining room, not just cold bread. Chocolate or candy in rooms always nice. Not standard to take coffee with hot milk.
Sell bottle of alcohol (you could charge twice or 3 times) to bring in rooms, many companies do so. Private professional pictures on the ship (customers could choose to have different shots on their balconies, or special places on the ship). Some ships charge $200 and follow the customers during 2 hours. Have atelier of paintings, or other activities like you do for languages. Charge visit of the galley, sell cookbooks, visit engineer room and give money to UNICEF. Meet with the dancers, behind the scene. Make your own pizza, choose your ingredient or pasta mix (love these). Bingo, you could win a suite, or free restaurant dinner, make announcement everyday on paper or daytime announcements. For kids pirate night, disguise, costumes and have them once during dinner for amusement of all. Singing from your staff at dinner at special events. Small milk containers at breakfast (I only drink milk).
First day at sea, organize quests, let us know of your ship and staff. Ask people what they like best, soup, dessert (and make it a special for 1 day) could be next cruise. Arts, make people guess price and win something. Jewelry, fake or true, guess price while attending. MAD NIGHT QUESTS, you could win a keychain and enjoy a night of fun and entertainment. Most cruises not enough space for everyone it is crazy but fun. Choose what you want in your omelette at buffet, eggs benedicts at buffet in the morning or choose your eggs, I know you can ask but most people did not know. Singers and dancers are the best but after seeing the same ones for 10 days and having 8 days to go, it is like seeing Celine Dion 10 days in a row, love but finally get to hate it.
Karaoke should be every night and have the best ones on a special evening event do a show with your best staff people (I mean your employees not the professionals). Talent performance, give them a chance (could be special show). Have passenger organize a choir, dance group demo, have customers be part of your ship, involve them, they will like it (they do so on Club Med). Include in your fares a gift for everyone (like a neck card holder). We do so at Cavalia, people keep it on other ships, great marketing. Show on TV special events, like yesterday's shows, if we have missed it. Like I miss the first Michael show that gentleman was great. You do so for arts which I did watch several times.
Cruise's ships, big Casino winners, ports what to see, but sometimes we do not have the time to attend. Also, be careful I did attend once, and we had to go down near the stage to get coupons. This is crazy you have older people on board, not comfortable to go downstairs, while ship is moving. No prices on items, do not buy even if it says 75% or what easy to make up a price. Many got out of the stores. Put video music on your pool screen outside. Getting on the ship in Barcelona, was a real nightmare. Ask around, employees were talking to each other instead of helping. It took 3 hours 1000 people. Pool chairs great having indication handicap, but used by everyone.
Have attendants put tags on chairs that have been vacant for more than 30 minutes and take everything out if not back it would really help. Since I was at the pool every morning because of my injury, I could see customers doing so at 6;00 am and coming back at 10;00 am. Food lunch cold in buffet. When you make announcement do tell what time it is and what time will be the activities. So my name is it is 10:00 am and do not forget activity at 15:00. Lemon room, at back or front of the ship on floor. I wanted to buy a picture, but was told to wait and come back at the end of cruise where I could buy more, did not buy any. Special dining restaurants. Reception tells us one thing and then restaurant something else, not easy. Coupons credit 20% depending who you are. Increase possibility of Yacht Club. I met some Australian couples who would have paid extra for this.
When doing cross over, have more free movies, I had seen all of them. There are no music in rooms. Cigar lounge that was great, but people smoke everywhere on pool deck 80% was smoking area. Your cruise director was insulting the customers every night. He was gay and I am ok with that, but do not insult people, Quote: "Well this is a gala night, I guess some forgot to dress up and are sitting in front." Or "I guess some of you do not understand, I wonder where you come from." And that was 10 out of 18 nights. Also, we never saw both directors around pool area, dance floors (I was not there but in all the films that were take did not see them). On every ships really every ships, you see them 20 out 24 hours and there is only one of them.
Nice to talk different languages but every night giving us in 4 languages, if only she had said the same thing in the 4 of them. Go basic English and another one. Reception, out of 100 people and more I have talked to, 90% were not happy. Whether at cruise critic, dining rooms, buffet lunch, around the pool or excursions, these are the ones that make people come back. Dining room, like I said staff nice, but training someone should be done with another person helping out. Our assistant waiter (nice and good looking) never had our meals correctly, not sure he understood what we requested. Tell customers when embarking that they will have to have their credit adjusted by going to the reception and valid their credit card. No other companies does so, it is done at the embarkation desk.
Have different line, depending on your status on embarkation day, in our case different port, Or have a line for handicap people, cannot wait for 1 hour in line. When re-entering the ship after having gone on land, why put these cords, making people go round and round where there is nobody in line, we are tired and you are making us walk again. Handicap people, one gentleman could hardly walk, and there were 2 possible entries to go on the ship, He was told he had to walk another 1000 feet, then man was almost crying, when he finally got to the second entry, they opened the first one. If there had been some chairs, he could have waited. I do understand if your room is at the back of the ship and there is a big crowd, you can suggest people to take either one, but this was really a bad move.
At ports, some time it is a long walk, try to have some transportation, most customers would not mind paying like in some island, we all enjoy that. Tell us in different island, if we have to pay US money or Euro, like the crossing. Or if some island has different money exchange and what the exchange is. In some island, they give you back the change in their currency. I know you offer to buy liquor on the ship, but if we need special brands, where is the best place in the island, I am sure everyone would appreciate, my having done these island more than 10 times each I know where to go. I know that you always have someone talking about jewelry where to buy them but there are other things to buy. And also excursion, have a 2 hours lecture giving on what to do, we would not have to wait in line and do it directly via TV.
I know I did exchange some money at the Casino, not sure could be done at the reception. If so, tell people an exchange rate. Tell guests free seasick pills and plasters if needed. I met some people at the pharmacy. (I had to go because of my injury, buy some, they did not know.) Again client service. I know you had a night where the officers could dance with people, you could state so in your publicity, how many people go alone and would enjoy that. I remember this was done on Cunard.
Have meeting for single people. You have cruise critic meeting, why not offer a room. Same could be done (meeting French room or meeting Spanish speaking people). Work with us, one of your staff could be there, a great way to greet customers and make them come back and if there are any problems solve them. I am sure I could have more but hope this will help. I took another company in December very happy I did next step a lawyer and newspaper.

The problems arose with our 1st late dinner seating in the Bella Rosa dining room where the service was slow and the food was not the best however what happened to us was a different story, one of disrespect and one we felt from our first dinner. As a group of Canadians and Americans of E. Indian descent, we were happy to see our waiter, John was Indian. When we greeted him in Hindi, he asked us to speak English only, which we can appreciate however it was his tone which set us off. We didn't feel special and this feeling is one that is critical, especially in the main dining room, on all cruises.
At the end of meal, we asked to switch tables, as we felt we were in a corner and didn't feel the love of our waiter. We were told the ship was full and there was nothing they could do. We didn't take any lunches in the main dining room but on the 2nd night, we were thrilled to hear we could custom order Indian food if we gave 24-hour service. The Maitre D' was most accommodating in placing our order and told us we'd have delicious Indian food the next night.
The next night which was the Italian Night, we were served but when we asked about our Indian order, the supervisor told us wasn't ordered. When we mentioned we placed the order the night before, they were quick to follow up and the Italian Maitre D' told us it was on its way and if he could be of any further help. He was very friendly. The food came and we all enjoyed but it was the fact that no one seemed to care for us without us having to speak up and stress how this order was placed the night before.
It was my friend Mr. ** 60th Birthday on 23Dec/15 and his daughters purchased a surprise birthday cake prior, paying in cash $21. After dinner we had to ask our waiter 3 times to bring the cake. It took 45-minutes to receive it. Once we get the cake, they didn't even bring a knife to cut it, but we tried not to get too upset with the service. Then the disgusting disrespect happened, the waiter claimed we have not paid for it insisting on Vikram to buy it again, rather than calmly saying there must be a misunderstanding which could be sorted out later.
Tempers then started to flare up. We were told repeatedly that this cake wasn't paid for and we felt like second class people, trying to prove our point. As tempers flared and the ** Family tried to prove their point, five-six staff came and caused a scene. One of the staff angrily told, and I quote "** you!" and that's when everything got nasty. We were deliberately sworn at for getting upset because we refused to pay again for a $20 cake. A whole upheaval was created and the staff burst out yelling and disrespecting us on his birthday. All this over a surprise birthday cake that was already paid for and somehow wasn't showing in the system.
I will stress, although tempers were flaring, no one in our group swore but after hearing this waiter say, "** You," one of the staff members threatened to disembark us (kick us off the cruise). And for what, getting upset because we didn't want to pay for a birthday cake twice. At this point, Vikram ** was furious and it took all of us to calm him down and move out of the dining room. It was right before Christmas and we were all so upset that it was hard not to feel we were being discriminated against.
Although, many crew on this cruise have been outstanding, it's the few we faced in the dining room who have treated us badly. We came on this cruise, spent thousands of dollars for a vacation and time with each other to grow but we have been mistreated and treated unfairly. This matter was reported to Mr. Franco **, F & B Director and Ms. Daniela **, Guest Relations Manager aboard the cruise who listened to the entire story, brought in the dining staff to the meeting and promised us a full report before we disembarked the cruise.
They then moved us to the Black Crab restaurant (which we had requested from day one) at which we must say, we had fantastic service. Unfortunately, we never heard back from them before disembarking the cruise so we're not sure of the action they've taken to avoid this from happening again. Aside from moving us to the other main restaurant, there was no formal apology or no further compensation for this most humiliating incident.

Hi. I recently went on the Sinfonia - 19-25 November. Wow, I am in hospitality industry. I have never experienced such terrible service EVER. First there was 8-hour delay with no explanation just addressed with move, move. Onboard service didn't get better. At bars or main dining area - rude, rude. Very, very disappointed. Seriously revise as customer is king on cruise. They treated you with disgust.
MSC Cruise Lines Company Profile
Company Name:

MSC Cruise Lines

Website:

https://www.msccruisesusa.com/en-us/Homepage.aspx