Consumer Complaints and Reviews

I took a trip from OKC to NYC in OCT 2016. I had a layover in Pittsburgh for over 9 hours. I ask a clerk why this layover was so long? She said she will put me on another bus. I went from Pittsburgh to Columbus OH. When it was time for me to get on another bus the driver said that they was full and I wasn't suppose to be on that bus. I had to wait 8 hours in Columbus Ohio. When the bus finally came I ask where is my baggage, they say they don't know. I return to OKC 12 hours late and without any baggage. I called Greyhound and explain to them that my baggage was lost on OCT 5 and explain the trouble I went through. Greyhound customer service said they will refund me $60 for the inconvenience. The customer service said I will receive the check within 14-21 days.
It's now NOV 28, 2016 and still haven't received a check. I called about my claim for my baggage that was sent in OCT, they have no idea of when the claim will be process. They say Greyhound headquarters is located in TEXAS. I have called Greyhound numerous times and I have spoken to anyone with a TEXAS accent. Each time I call Greyhound (10-15) the person I speak to sound like they're from a call center in INDIA. I ask "where are you located," they say TEXAS. I don't believe that they Greyhound customer service is located in Texas. Have anyone else notice that?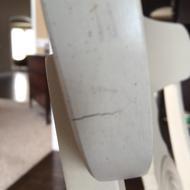 Purchased a ticket to Tucson, Az from Huntsville, Tx. As I was getting on the Bus, I witnessed a passenger asking the Bus driver about her luggage, he responded by saying, he didn't know. The lady began to cry; the Bus driver then left the lady standing at the Station with no knowledge of what happened to her luggage that was once on the Bus. I got on board to the next route and Station, which was downtown Houston, Tx., purchased my ticket, my luggage was tagged to my destination, Tucson, Az., and placed on the Bus. The last transfer was in Big Springs, Tx. My luggage was still on the Bus but did not get transfer on the Bus going to Tucson, Az. I saw my luggage, and mentioned to the Bus driver that I did have luggage tagged to Tucson, my destination; he replied that it would be placed on the Bus.
We arrived in Tucson, Az. and that's when I discovered that my luggage was lost and not on the Bus. And so did another passenger, on his way to Riverside, California. There was a passenger on the Bus saying that he noticed as we transferred buses, the luggage guy carrying two luggage inside the Terminal asking, who did they belong to. That information did not help the Bus driver come up with any other comments than, "I don't know..." I reported it at the Tucson Station, where I was and they said that it would be on the next following buses that was scheduled to arrive, if not that I would have to file a claim after 48hours. I filed that claim on the 20th of November; they told me that they would contact me, they never have.
When I attempt to call them, there no answer, I get put on hold and also get hung up on. Yet and still, nobody knows nothing. All of my clothes and other personal and valuables was in my luggage. I have only one set of clothes and shoes to wear throughout the time that I have been here. Now it is time for me to go back home in the same clothes that I came here with... There has been no courtesy from "Greyhound Bus Services", no one knows anything. Where is my reimbursement for the valuables that Greyhound is responsible for? Where is the courtesy of such a major Travel Agency? What am I to do? How should I get back home? What an experience to have on Thanksgiving...

Every week my daughter takes Greyhound back to her University in Grand Rapids MI. The bus she rides is frequently late by more than 30 minutes. Three times in the last 8 weeks it was more than two hours late. This is inexcusable. If Greyhound knows that there is an issue that is not weather related that will cause a delay of more than 15 minutes a new bus should be dispatched to continue the route on time. This late arrival time is getting to be routine.

I should have never booked with them in the first place but ended up paying a 18$ "Gift fee" (Whatever that means) for a 45$ ticket because I was not the person traveling on the ticket. I bought a refundable fare as our travel plans were not final. We decided to cancel the ticket. However, their refund policy is straight out of 1800's era. To get a refund, you'll have to mail the ticket to a postbox and attach a written request for refund. Seriously?? You will be obsolete in no time if this is how you do business. They will let you book a ticket online but will not let you cancel/refund it online. Post a written request and hope that you'll receive a check mailed back probably a couple of months later.

I booked a trip from Richmond, VA to NYC. The bus left over two hours late from the Richmond station because they'd neglected to schedule an actual driver. They scheduled a training driver, who was out of state training. So 40 minutes AFTER the bus was supposed to board, they called a backup driver. Apparently the driver has 2 hours from the time they're called to get to the station, and he took the entire 2 hours. The next bus scheduled to leave for NYC was lining up to board their bus at the same we finally left. I am missing a Broadway show because I'm still stuck on this bus as I write my review. I will never use Greyhound again.
How do I know I can trust these reviews about Greyhound?
634,392 reviews on ConsumerAffairs are verified.
We require contact information to ensure our reviewers are real.
We use intelligent software that helps us maintain the integrity of reviews.
Our moderators read all reviews to verify quality and helpfulness.
For more information about reviews on ConsumerAffairs.com please visit our FAQ.

Travelers beware. Greyhound management will not change for the better, so I've been informed by a staff member (driver). It's their way of sending signals to the public, by being rude and uncooperative, as drivers along with being behind schedule 99% of the time, imagine the drivers having to drive under stress all the time, behind rescheduling, were there at work and they suppose to be at home relaxing. Driving a piece of equipment that they are unsure of... What I'm saying is if they are so cheap it takes a lifetime to get a refund. Come on then that means their manage is in poor financial shape. Do really think the buses are safe and well maintained. The bathrooms spit out poisonous sour ** odor. I mean the drivers have deal with that on top of that - serious complaints, and it's absolutely out of their hands (drivers).
They're underpaid, and their benefits have been practically stripped, the workers every single one of them are using their demeanor in which to express. We've been sold out to another country to let us know Greyhound is not the same Greyhound we knew years ago. The driver told me "don't they recognize it, what more can we do to inform the innocent citizens traveling. We're not reliable, we threaten, we're rude, we manage customers like sheep, buses stinks like molded sour **. We don't inform when it's break time, we don't put down the step for a safe step off the bus - on when at terminals." Their terminal bathrooms are all the time not maintained. Food is dried up and usually old, not mention pricey. Security, well they conduct themselves like prison guards and we conduct ourselves like prison guards just to put warning to the people. We've been sold out.

I was in California visiting my daughter who had a baby. I am a leukemia patient and I ended up getting sick and had severe ear infection and could not fly so I ended up taking bus. My bf bought my ticket over phone and the station I was picked up at did not have place for me to print ticket. I had to get one in Phoenix the next morning. I got my ticket and gave the slip to driver to get my suitcase and he failed to tag it. When we got to St. Louis, it was taken because it didn't have a ticket on it and supposed to go to Dallas warehouse. I have called almost every day and keep getting different stories! It's been 2 months now and I don't understand why I can't get them to send me a claim form, or have someone go to warehouse and look for it!!!

I purchased an advanced cash ticket online, got my email ticket information, paid for my ticket at a Seven Eleven. Somehow I misplaced my ticket but had taken a snapshot of it before misplacing it. I told Greyhound what happened and they said I could not board the bus or get a refund or change the date. I had to purchase a new ticket. Why? Clearly all my ticket information is on my phone. The original ticket was snapshotted on my phone. You can read all information clearly. Why couldn't they accepted this and let me board the bus.
It's a picture of the original ticket... my name, my id info matched. The confirmation no. was clear, the destination, how much I paid, date and time... all was there. All was provided and still Greyhound said "No". This company should shut down. Megabus and Amtrak accepts tickets on your phones. Get with the program Greyhound! Technology has changed! Paper or cardboard tickets is the old way to go! Will never use this company again. Not to mention rude personnel! Nothing was solved. No refund, no great service, rude workers that do not care! Whatever happened to customer satisfaction? Greyhound robs their customers BIG TIME!!! People do not use their service AT ALL.

I purchased my tickets round trip to Richmond Virginia from new York back in May 20, 2016 for the dates of May 26, 2016 - May 29, 2016. I did not use my tickets so I mailed them to the corporate office as advised in June 2016. Customer service is terrible and I am not understanding how a large corporation such as Greyhound lack in the customer service department. We are in November 2016 and they are still telling me my tickets are still in the back and they have not uploaded it to begin processing. When I ask to speak with a supervisor or manager they are not around to take the phone call. I am at a point where I am ready to sue them and receive a full refund along with whatever else I am entitled to. They are terrible and I cannot find a way to get this issue resolved. I have numerous emails as verification of this situation and still nothing. Greyhound is horrible and I will no longer be riding with that company anymore.

Greyhound was supposed to take me to orlando to ft Lauderdale on November 6th @ 12.01 am so I could catch a 6 o'clock flight. Bus left at 2 am and got to FLL at 5:15 am. Since this was an international flight, I missed it because I got to the airport at 5:30. What's bothering is that they kept telling us that the bus would be 30 mins late (4 times), otherwise I would've called someone or take an Uber there. I am currently on standby with no flight guaranteed. I think Greyhound should just go out of business if they can't even take you from A to B on time.

Greyhound has absolutely TERRIBLE service. I had a terrible experience with Greyhound and when I tried to tell their company about it, they couldn't care less. My bus broke on a 3 hour trip on the side of the freeway and we were stuck there for 5 hours before anyone helped us. My 3 hour trip became an 8 hour trip. I missed the concert I was going to go to. Then, when I called the customer service line, they were completely rude and useless. They didn't even refund my ticket. Overall, terrible experience and terrible company. Please don't travel with them.

DON'T EVER TRUST GREYHOUND. I purchased tickets 2 months in advance of travel. My bus was to leave at 1am. I was at the station at midnight. Nobody was there. At 3am I was able to discover online the bus was lost between stops in Wyoming. No one was available in customer service. I waited another hour until customer service opened. They offered to reschedule, but I would be 24 hours late to my destination. I asked for a refund and was told to turn the tickets into the agent at 10am. I returned at 10am and waited until 12:30pm. No one ever showed. I called customer service again. I was told to mail the tickets. I did.
Three months ago. I have called weekly, 14 times now and they would not refund my money. Finally I insisted on speaking to a manager and was told they would issue a refund to the credit card it was charged to. This did not happen. UNRELIABLE BUS SERVICE. HORRIFIC CUSTOMER SERVICE. I am at a loss to understand how they could stay in business if they weren't keeping money for services they fail to provide!

My family went to the Phoenix bus station 45 min early only to be rudely told that we should have been there 1 hour early. The bus ticket states to arrive 30 min early. The employee refused to give his name when asked. The non-existence of customer service was throughout every station that we had a layover. My family will never be using this company again and I will inform everyone of our awful experience. Every single employee of this company needs to be retrained on how to professionally treat customers. The bad attitude and conduct of the employees is unacceptable and highly uncalled for. The employees should be ashamed of themselves.

It's pretty unthinkable that, in this day and age, with all of these new budget bus companies like Megabus, Bolt, and other local regional carriers popping up, that Greyhound still sees fit to do terrible business as usual. Late bus arrivals, barely competitive pricing, awful seats (the backs of which, for some reason, jut out at the bottom, right into the shins of the person behind you, if they are over six feet tall, and on a full bus). I suppose it's time to work your routes in order to provide more direct service between major hubs. Trips that take Megabus 3:30 hours will be 6 hours on a Greyhound, as they offer very few direct runs between cities. Why not offer at least 1-2 direct runs between places like Burlington, VT and Boston, instead of keeping them all built into the agonizing 8+ hour run all the way from Montreal? I can't wait until Megabus or Bolt comes in and slays that run.

My situation is in regards to lost luggage. Jan of 2016 I purchase a ticket from Raleigh NC to Melbourne Florida. From Raleigh to Orlando I was in possession of my luggage. From Orlando to Melbourne my luggage is missing. The driver was very rude. When I arrived to Melbourne I explained to the driver my luggage is missing. He told me fill out a claim form and left. Very unacceptable. I filled out the form only to find out it was never processed. I have been calling this company for over 8 months in reference to my luggage and have not received any type of explanation. I might be one person but I will never use Greyhound service for anything. I would rate the Chinese bus rather than Greyhound. Here it is almost a year and still no response. I didn't want to post this but I feel I have been run around for too long. Enough is enough. I want my luggage.

Our 17 year old daughter was scheduled to travel from Pittsburgh to Philadelphia, she arrived at the bus station a half hour early only to learn that the bus was delayed FOUR hours. The staff told her that the bus will be departing at 2PM, so instead of sitting in a bus depot for four hours, she left with plans to return at 1:30PM. We called customer service twice who both confirmed the bus was leaving at 2PM, we also tracked the bus online which stated it was leaving at 2PM. My daughter arrived back at the bus depot at 1:30PM only to see the bus departing. My daughter was stranded at the bus station for hours because we were given wrong information and the bus left earlier than what was stated to us.
Customer service did not give accurate information, the bus tracker is highly inaccurate, they don't stick to the times they say they are departing - instead they left a half hour early, the condition of the buses is poor. Both of the buses that my daughter rode in going and coming home from Pittsburgh did not have working Wi-Fi, outlets did not work, the air conditioning didn't work on the way there, and the bus started smoking as they arrived in Pittsburgh.

After a TWO HOUR layover on Greyhound, they claim the bus needs repairs when they had the opportunity to switch it out because we kept telling the driver to report it and get a different bus but he wouldn't. So now a THREE HOUR layover AFTER the two hour one. Then those three hours pass and they say, "oops now our driver has reached his quota (even though he's had five hours of break time not driving), we are really sorry but it's gonna be ANOTHER TWO HOURS on top of all that"!!! Now two hours has passed and they can't find a goddamn driver to come in!!! So get this, they give us "free meal" tickets like that somehow makes up for it?! Only to get to the register and find out it only covers $7.50 when they want MORE than that for any meal on the menu including their crap quality McMuffin rip off and a SMALL coffee which is damn near 8 dollars!!! I'll be ** if they don't refund every penny spent on this ticket.
Now I missed my window to get picked up from the bus station and have to sleep outside with all my bags in the middle. of the city, wait til the next day and THEN start a TWO HOUR Journey (BY CAR) to my destination. NEVER I repeat, NEVER ride Greyhound unless YOU want to go through THIS. PERIOD. Nothing but a work dodging, belligerent, conniving money racket to swindle people out of their cash because they know you can't do anything about it and don't have many other options. Well guess what?! I'll GLADLY ride Megabus or fly from here on out. And if something were to happen to me, sleeping in the city with all my ** tomorrow night, this is proof. My people will sue the fake fur off this sorry excuse for a mutt.

Never have I been so frustrated in my life. I hate trashing companies because I understand that people work really hard and there is only so much people can do, and what not. I get it. However, this incident was inexcusable. I was scheduled to get on a bus from Philadelphia at about 3:15, transfer to Baltimore, and reach my final destination in Pittsburgh around 11:30. The bus I was supposed to get in Philadelphia was about 45 minutes late. Whatever, things happen. Buses have been late before. I get on the bus and about midway through the trip the driver makes an announcement saying they have contacted the Baltimore station and they are well aware that we are behind schedule for those transferring from Baltimore. All is good, until we actually get to Baltimore.
The bus arrives to Baltimore, 45 minutes late which makes sense and then I (and the 10 or so others going to Pittsburgh) find out the bus to Pittsburgh has left. I could not believe what I heard. I was literally speechless. They tell us to go the front desk to try and resolve everything, and the only thing that could do was get us on another bus. There was no legit explanation. At first we're told the next available bus is scheduled for 6:30 am. It's currently 7:45 pm at that moment. That is when I went off. I was literally stranded in Baltimore, Maryland with no idea what to do except sit at the station for the next 11 hours.
Luckily, thank the good Lord, seats opened up on the 1:05 bus, and then eventually, thank the good Lord even more, a seat opened up for me on the 9:30 bus. I was in full relief that instead of getting to Pittsburgh 12 in the afternoon, I was at the very least getting there 2:30 am, which I was able to live with. For the inconvenience they gave me a $7.50 food coupon at any Greyhound station. The food station was closed when they gave it to me and it was closed when I got to Pittsburgh. It was expired the next day. They also gave me a $50 voucher for a future bus trip (like I wanted to take this service again or something). The thing was you had to use the voucher at the station, you could not order online.
Little did I know, ordering online is a whole hell of a lot cheaper than buying tickets at the station. I went to the station at tickets cost me $135, so out of my pocket $85. I did the math when I got back home to see what online it would have cost. It would have been around $50 online. That voucher instead of saving me money, did the exact opposite and cost me about $30. I am most likely never using this service again after this next trip. Oh, and the WiFi on the bus stinks.

What took place twice on my trip from Colorado was terrible. I had ended up with a seat by the bathroom a male and female couple sat beside me. The woman went in the bathroom and never came out. We pushed the door open she was knocked out. So other people gave her mouth to mouth. The ambulance came we waited there about a hour. They decided to continue traveling. 2 hours later the boyfriend goes in the bathroom and ODs and dies. Vomit and urine was on the bus. The bus driver refused to buy chemicals or to clean bus himself. Another passenger did it.

At Friday, October 14th, 2016, approximately around 8:45pm, I arrived at the Greyhound Lines station, 538 Fellowship Rd Mount Laurel NJ. The station closes at 9:00 sharp. Around 8:48pm, I ask the station's customer service associate if my daughter for only 3 years old if she can use the bathroom after a long ride from New York. The associate rudely denied my 3 year old daughter to use the bathroom. MEANWHILE, IT WAS 8:48pm, only 12 minutes till closing time. I begged him please to let her use the bathroom and instead he rudely slammed the door in my face and my poor daughter was left crying desperately because she wanted to use the bathroom.

I cannot possibly list all the things that went wrong with my cross-country trip. At least 10 hours of delays total, extremely rude drivers, assistants, and even customer service staff. My luggage was lost and I have been told my baggage tag won't help me find it. The phone numbers for various Greyhound stations are either disconnected or redirected to the generic customer service line. Greyhound employees telling blatant lies about the baggage claims process or at least contradicting other employees. I have seen more than one person cry due to being bullied by Greyhound employees during this single trip. No one on the entire staff knows what they're doing. I would literally sooner hitchhike to my next destination than take Greyhound. The staff are, without exception, rude, uneducated, and incompetent. Please avoid this company.

I bought tickets in June 2016. My kids and grandkids were going to Disney world so I bought a round trip ticket. I was at bus stop this morning a hour before, bus never pulled in just keep on driving. When I called they could put me on 6:30 bus today or same time bus tomorrow but...buses were full so why say anything they couldn't refund my tickets until I sent them the tickets and then it takes 8 weeks. I did nothing wrong. Please people DON'T take Greyhound!!!

Crappy Internet service. So on September 28, 2016 I left Edmonton, AB heading for Victoria. Half way between Edmonton and Kamloops the internet craps out. Be in mind that the internet was already crappy as you couldn't use any streaming services (Netflix, WWE Network, Shaw FreeRange TV) and Greyhound boasts of good internet.

Very disappointed and mad. This is crazy. I will never travel with those people. Those buses always late. Not even 30 minutes but 2 or 3 hours. I hate this company with all my heart. Now I'm gonna miss work because of them.

I purchased a more expensive flexible or "refundable" ticket from the Greyhound website. I later found a less expensive way of traveling, so I went online to request a refund. Oddly, I discovered to get a refund, one must send the ticket in along with a written request. Weird, right? I sent the ticket in and waited. And waited. And waited. I eventually called out of curiosity. Of course, an instant refund cannot be achieved via mail, but it has been over 3 months since I've sent the ticket in, and still - nothing! I have called customer service at least a dozen times. They always give me a generic responses.
When I politely tell them that I've waited the time they say it will take, they abruptly mute the phone and wait for me to hang up. How have they been in business for so long? If this has happened to me, it must have happened to others as well. I've never written a negative review before; Usually if I am dissatisfied I will just not support the company again. However, I have never been told I am eligible for a refund and then I never receive it. I feel robbed.

I made a reservation online pick up my tickets from will call at 4:50. Departure time was 5 pm. Got to driver, he told me "If you don't say please you don't get on this bus." Really. Bus number 60581 on 10/4/16 going to TJ. Wow. Very rude driver.

Not only does Greyhound constantly run late and cancel buses without notifying the terminals, it is impossible to receive a refund for your ticket when Greyhound cancels all buses and leaves you stranded. I was in Atlantic City almost a year ago during a snow storm and Greyhound cancelled all buses leaving that terminal for 2-3 days. NJ Transit was running however so I took one of their buses at an additional cost. I was told by a representative of Greyhound when I got back to NY that in order to get a refund I would have to mail my tickets with an explanation of the situation, and it would take up to 2 months! Fine, that's exactly what I did. It has been almost a YEAR and Greyhound has still not sent me my refund.
In fact every time I call Greyhound to talk with someone they are not helpful and try to transfer me to the refund department which I am not sure even exists because I was hung up on both times the representative said they were transferring me. Terrible customer service, terrible reliability, just a terrible experience all around for a company so big. The reason I use Greyhound is a lot of the time that is the only option time wise, but even now I will probably pay more and take more time because Greyhound is that awful. How can you ignore a customer refund? Greyhound didn't provide the service and now won't return my money and makes me wait for 30 minutes on the phone multiple times just to hang up on me without solving the problem. I wish I could give lower than 1 star.

On Thursday the 29th of September I was travelling to Dekalb from Indianapolis. On the way the bus broke down at Lafayette and we had to wait there for almost 3 hours till the next bus came and then we reached Chicago. By the time I reached Chicago my connected bus to Dekalb had already left, it was the last bus for the day. But the staff at Greyhound was very helpful and I am thankful to them as they made cab arrangements for my trip to Dekalb especially when it was the first time I was travelling and was a bit apprehensive and they were very supportive. Thank you.

First of all, I have never written a negative review on anything- greyhound is just so terrible it's deserving. Nobody should ever give money to this company, it's the worst experience I've ever had with transportation. So in my case, I needed to go from East Lansing to Mt. Pleasant and had been planning the trip for a while. I don't have a car, so greyhound seemed like an okay option at the time. Bought the ticket, printed it out and arrived 25 minutes early. After waiting in line to give the driver my ticket, he tells me he can't take it because it's actually just a receipt for the ticket. I wasn't too worried because I figured I could go to the ticket desk and have them reprint it, but nope, it was empty- at 2:30pm on a Friday! Even their website said they'd be open.
So I went back to the bus driver, explained the situation calmly, showed him the greyhound app on my phone with my ticket details, and asked if there was anything I could do. He told me I could "go kick down the door and break into the ticket office". At this point, I was pretty shocked, so I asked him again if there was anywhere I could go or anything I could do to get on the bus, and he told me to stop asking him because he already told me. So now, I'm sitting at home looking up options to get a refund, which apparently you have to write a hand written letter to them explaining why you deserve a refund. This whole company is just so ridiculous, I feel like they just scammed me out of $40. Please NEVER give greyhound your money, just find any other option.

First off I started my trip out on a Thursday and not getting to my destination until the night of the next day. The buses ran late all the time and would not communicate that to anyone. If someone needed to make a bus and misses it because of the bus being late they are expected to buy another ticket or they decide to put them on another bus adding another stop to someone else's ride. I was supposed to be at my destination around 8:00 pm but it's not even close. We aren't even going to make it until 9:00. We should not be more than 10 minutes late.
The communication of this company is ridiculous and idiotic. They expect paying customers to pay even more for the driver's mistakes or traffic or they expect them to prolong their ride on the bus because they can't communicate for the other bus to wait another 10 minutes. I will never be using greyhound again. To make it even worse the buses are gross, the plugs don't work, and the Wi-Fi doesn't work. This company needs to be fixed.
Greyhound Company Profile
Company Name:

Greyhound

Website:

https://www.greyhound.com/