Consumer Complaints and Reviews

We completed our fifth Disney cruise yesterday. We were on the Magic for the first 4; three, 7-night Caribbean cruises and one Mediterranean. This recent trip was a 7 night Caribbean on the Fantasy. Our kids were 4 and 7 1/2 for the first trip and are now 16 1/2 and 20. We have always included at least one grandparent and had at least two staterooms each cruise. I have cruised other lines and will NEVER use a line other than Disney again! Each cruise has been a delightful experience!
Our kids choose the Thanksgiving vacation for their senior year of high school, and our daughter chose a cruise aboard the Fantasy. The ship holds more people than the county in which we live, and the only thing we'll do different is return to the smaller ship. We didn't have to wait long for anything (even the Aqua Duck) but just prefer fewer people. The main point of my review is that there are high quality, amazing activities for kids from 4 to 85 based on our experience! All of the complaints I have seen on this site are due to the lack of planning/learning about the ship and cruising in general by the traveler. It is expensive, but you get what you pay for.

I'm typically satisfied with Disney vacations and think that they always put the customer first, but unfortunately I had a very negative experience recently. My family went on an Alaskan cruise on the Disney Wonder. The elevator door closed on my nine year old son's hand, leaving small cuts across each of his knuckles - luckily he was able to pull it out before it moved. I informed the front desk because I was worried that another child might not be able to remove their hand before the elevator moved - they didn't initiate an accident report, ask for more information, nothing. Disney did absolutely nothing about it. Then I called customer service at headquarters and they actually had the nerve to tell me that my son shouldn't have put his arm in the door (to reopen as he'd seen adults do). Really? That's not the point - kids are kids - he saw adults doing that and didn't know better.
My report was to keep someone else from seriously getting injured. What I got for a response was that there is nothing wrong with the elevators. They even had a photo showing the cuts on his hands. I'm completely disappointed in their response and shocked that they wouldn't take an injury to a child more seriously regardless of how it happened.

It's unfortunate the Disney cruise we booked was during hurricane Mathew. We were given the option of getting a full refund plus getting an additional 20% off our next vacation. In my case the airfare, hotel and vacation time was booked, no refunds. After spending $5700 I was told by Disney if the family takes the cruise we would get back $100 per person to use onboard credit. Now how in the world does this makes any sense. We should also get the 20% off our current or next cruise. I don't think I'll be using Disney again.

This was our 5th cruise with Disney Cruise Line. We have been on 2 of the 4 ships. I am amazed at some of the reviews on here previously. These are my honest opinions on Disney Cruise Lines:
1. We have never had to wait more than 15/20 minutes to board the ship. Yes, there are a lot of people but they definitely have it down to a science and are quick and efficient! When they announce you and clap as your family boards the ship it begins a magical experience. Kindness and patience also goes a long way in your experience.
2. Service- We have always had spectacular service from everyone we have encountered. Cabanas serve teams, waiters, Guest service help, RoomKeeping, Kids club counselors, etc. We could not have asked for more personalized help and as a matter of fact our 12 year old is shy and not so sure of going to Edge and I mentioned this to one of the counselors and she sent her several personal invitations to our room and made an effort to seek out my daughter to make her feel comfortable.
3.Rooms- You are on a ship, rooms aren't going to be huge. We have stayed in Family Verandah rooms and Deluxe Family Verandah room and we had plenty of room for 4 and 5 people. We don't spend much time in the room anyway.
4. Seasick- Take this from a girl who gets VERY seasick: You are on a boat, it is going to move! I don't care what cruise line you choose a boat is created to move in the water. If you get sick, Guest Services will give you a medicine that won't make you drowsy. Our wait staff actually realized that I was seasick on the first day of our cruise and he packaged my dinner for me and had it sent to my room and made sure Guest Services sent up a pill for me. I have always just taken a pill about 1.5 hours before we sail and I am no longer bothered by it. Giving a cruise line a 2 because of the boat moving isn't a true reflection on the cruise line.
5. Cost- Yes, Disney is expensive, however, Disney has some perks others do not. Free soda all day everyday. The broadway shows are like none other at sea, You can prepay tips up to 2 days before you sail and you don't have to give anymore than the prepaid tip, (even though the servers deserve more and we have always wanted to tip more because of the excellent service.), all of the extras are explained on the website before and during booking, so complaining about this is really not Disney's fault. Disney merchandise on ship, parks and online is expensive and will always be because people will always buy it. It is no more expensive on the ship than anywhere else. You can buy a souvenir bucket of popcorn on Day 1 and refill for $1.50 each time. You can bring your own snacks to the shows, and all the food upstairs is already paid for.
6.Noise- To be honest we were under Flo's Cafe this time and it was loud! This would be one of my only complaints but this is not Disney's fault. There will be rooms that are louder than others. I should have looked at the ship map before agreeing to this room. That way I would have known that I didn't want to be under Flo's. Already fixed for next time. If you are unsure ask your travel agent or the person booking the trio. Lots of Disney boards have info on certain rooms.
7.Pools- Yes, the pools are small. Once again, You are on a boat! If every boat had olympic size swimming pools, people would complain of other amenities it didn't have. I didn't come on a boat to swim so this doesn't bother me. They are diligent to keep the pools very clean. They clean them several times a day. There are so many places to get wet. You can take little kids to Nemo's Reef, or The AquaLab, there is also the Mickey Pool and Donald Pool and Mickey Slide and Aqua Duck and Satellite Falls, an adult pool, and Quiet Cove Family pool. I also think the Vibe has their own pool. I may have also missed one. There are plenty of areas to keep your family from baking in the sun. Also there are a ton of chairs and I have seen servers take off towels that are unoccupied for a while.
8. Shutters Photography- This has been our biggest disappointment on the ships. Shutters is an outside company that contracted with Disney so you do not receive the same service as Disney in my opinion. I do recommend buying the package before you set sail online so you get a better deal. It is expensive! This trip especially was a chaotic, hot mess! I didn't receive many of our pictures but I contacted them after we left the ship and they are mailing me the ones I am missing so they did make it right.
9. Cleanliness- Every time we have been, the ship has been amazingly clean. We would dock next to other boats and you could see the wait staff on Disney cleaning and painting the ship (with tiny paintbrushes) and not see that on other ships. Before you enter a restaurant you are given a wipe for your hands, etc. It is immaculate! We have a daughter that is immunosuppressed and she has never gotten sick on the cruise but gotten sick many times at hotels, including Disney parks.
Overall, Disney Cruise Lines has always been a wonderful experience for us. We always rebook and we have always loved every minute of our vacations. It has truly become home away from home. Do your research and give Disney a try. I don't think it will disappoint.

This was the most incredible thing we have ever done as a family. I have no idea why this site only rates the Disney cruise at 2 1/2 stars. If you rate this anything lower than 5 you did not do enough research to understand what you were getting into. The boarding was easy. Yes there were a lot of people but I holds 3000 passengers. But it was not stressful or difficult at all. The food was great. The shows were fantastic. Every person on the ship acted like you were the reason they were there. All of the Disney characters and princesses treated every kid like that kid was the reason the character or princess was there. We are already planning our next trip. It is more expensive than other cruises but well worth it.
How do I know I can trust these reviews about Disney Cruises?
633,474 reviews on ConsumerAffairs are verified.
We require contact information to ensure our reviewers are real.
We use intelligent software that helps us maintain the integrity of reviews.
Our moderators read all reviews to verify quality and helpfulness.
For more information about reviews on ConsumerAffairs.com please visit our FAQ.

2016 Vancouver to San Diego beautiful, fund and EXPENSIVE!! - I wanted to write a review so that people can make an informed decision on the Disney cruise line. The DCL did an amazing job. They made the little girl in my life feel the Disney Magic. Staff and Characters were WONDERFUL, talented, fun and so helpful. My only complaint is the cost. Oh my goodness the cost. SOOOOO EXPENSIVE. Lots of little hidden charges, everything on board was VERY PRICEY. Things add up very fast. Be very careful what you charge to your room. The photos were WAY TOO EXPENSIVE for what you receive. I ordered the CD which was more than $250.00, only to find out that they print all your pictures anyway, and whatever you don't buy they just throw out. This made no sense to me. What a waste. They charge automatic Gratuities but leave room for you to add an extra tip. WOW. If you aren't paying attention, would you ever pay a lot.
Drinks were more than $10.00. It cost $80.00 to play bingo, spa treatments were over $300.00, $10.00 for popcorn, etc. Just way too expensive for what you receive. The shows were absolutely amazing. Such talented actors, it really was unbelievable. The rooms are small but nice, and kept very clean for the entire cruise. They automatically charge you for the tips for the entire staff at the end of the cruise, waiters, your room attendant, your waiter's supervisor, etc. Over $200.00 in tips at the end of an already very expensive cruise. Not to mention that we had already tipped these workers each day. I just could not believe it. The pools were tiny and overcrowded. The children's activities were very good, and the kids had so much fun. GREAT experience. We loved DCL but will be paying off for the little extra's for some time, which will mean this will be my last Disney Cruise.

I am about to embark on my fourth Disney Cruise in 4 years. I live in Australia and for the quality of the cruise experience I don't mind the 10 to 24 hour flying times required to get to ship. My only minor issue I have with the cruise line is the website is slow and information is not as well presented as one might expect. I noted the 2 out of 5 star rating for the Disney cruise line and I simply can't see how that is possible, unless it's only a reflection of the odd negative experience with no positive experience to back it up.
The first thing that is apparent, even on the Disney Wonder that is due for Dry Dock soon, is the high standards of cleanliness and maintenance. It's difficult to imagine how this could be better on a working cruise ship. The food service staff are all friendly and hard working, the staff at the Adults Only Restaurant Palo are exceptionally well chosen. My only issue with the optional dining experiences like Palo is the availability, otherwise I would go almost every night and lunch time. A big standout for me is the entertainment staff. On my last cruise, my tween son had an amazing time at the tweens club called Edge, that he did not want to leave the ship when in port. There is entertainment that is designed for the family as a whole and the Adults only entertainment in the evening (my favorite). I highly recommend Disney Cruise line.

We returned from a seven day Eastern Caribbean cruise last month on the Magic and it was wonderful! We did a four day Bahamian cruise in 2011 on the Dream. We can't say enough about DCL and have recommended it to several friends and acquaintances who have also had a delightful experience.
Dining: Understanding that the dining staff has to prepare food for roughly 1,000 people twice a night, the menu has to appeal to many. So it is the BEST food I've ever had? Certainly not. But was it enjoyable enough? Of course! And I'm a foodie. But if I wanted to go for gourmet food, I'd be on a Seabourn Cruise. The point of a Disney Cruise is to have a wonderful time with family and to enjoy the uniqueness that is Disney. And we certainly experienced that.
Staff: The majority of the DCL staff is very friendly and accommodating. The waitstaff and cabin stewards are even more so! When we dined our final time on the last day of our cruise, our party of 11 was almost in tears. We had such a great time with our waitstaff - they were extremely helpful and attentive. Our cabin steward was fabulous too and made extra efforts to find a much-loved stuffed animal that was lost.
Activities: We booked the seven day cruise because we found that the four day cruise wasn't long enough to enjoy everything we wanted to. And yet, we never had any downtime on the seven day cruise. The pools, albeit small, are like that for a reason. Cruise ships can't have large pools because waves will form with the slightest motion of the ocean. Our kids did swim but they also played trivia games, visited characters, watched movies on the large on-deck screen, did art projects at the kids' centers and generally had an all-around good time. We had such a good time on the last cruise that we booked our next on onboard saving 10%!

I read some of the reviews and I don't know what ship these people were on but I don't think it was a Disney Cruise ship. I have only been on 1 cruise prior to the one my wife and special needs child took last week (May7-14th) out of Port Canavaral. The prior cruise was Royal Caribbean and it was the Mexico cruise and it was nice as well. I kept saying to my wife "Disney knows how to do it right". I was amazed at the details of everything... decorations, service, facade, activities, food, staff.
Our room was tiny for sure, but it wasn't unbearable for 3 adults and the bed was comfortable and the housekeeping staff was out of this world beyond expectations amazing. Our lady (Flory from Romania) is like family now. She did special things for our daughter and while my wife and I were gone in the evening and she was asleep, Flory looked in on her and watched our room (6064) like a hawk. She left me extra chocolates all the time.
With the Disney Navigator App on all of our phones, keeping contact with everyone in our party (in-laws as well), was easy. Even though there was a paper copy of the next day's activities left in our room every night, (my wife preferred that over the app) I used the app all the time to find out character appearances, time and locations, adult activities (18+) and movies and entertainment. You are able to chat/message with anyone on the ship (as long as you have their number). It is free to use the app on the ship... IT ISN'T THE INTERNET and you can't chat with people off the ship (i.e. at home). You can purchase the internet which is a little pricey. My sister-in-law purchased the $99 package which gave you 200 MB of data... they burned through that in 2 days. I preferred to disconnect from the world for a week and really enjoy my time.
There are plenty of activities for all ages. My daughter has special needs and the staff was amazing with her and so patient and kind. She tried going to the teen club a couple of times but it was overwhelming to her and the loud music (like teenager generally like) and flashing lights (which would send her into epileptic seizures) she didn't go that much. She really like the amazing stage shows and we met all the characters 2 times. I do admit the pools got crazy in the early morning to the late afternoon. We just went up to the 12th deck and it was fine. The pool did get crazy and it was wall to wall kids I will admit that, but what do you expect? It is a Disney cruise. Go to Disneyland and get mad at standing in line for 2 hours for an attraction... it is expected. If you don't have kids or your kids are in the teen club or the Oceaneer club, there are "Adult Only" pools (with a bar) and jacuzzi that have plenty of room and really quiet.
There is the Aqua Duck tube slide which is fun for all ages... even me... at 52. The dining was amazing as well. We ate at all 4 restaurants Enchanted Garden, Royal Court, Animator's Palate and Cabana's. My wife loved Royal Court (was as noisy as the other ones). I loved Animator's Palate because I love animation and the theme of that restaurant... It was louder than the other 2 (Cabana's is a buffet on Deck 11 and that is loud as well). Food was tasty and filling and always got seconds if requested. Our wait staff "Mr. **" and "Mr. **" were the absolute best and always had a smile on their faces. Mr. ** had a puzzle for my nephew every night and my nephew looked forward to it.
As for the comment below about "rats" being on the ship... I highly doubt that. Mr. ** was telling us they have inspections every Thursday of the kitchen and the staff rooms and they have to be spotless clean. He said, "The floors are so clean, you can literally eat off of them." I truly believe this seeing how the staff kept the ship in "ship shape". Even though there was over 60 countries the staff represented... all of them were easy to understand and communicate with. There were a couple of times we had to repeat ourselves, but that isn't unusual even if people spoke perfect English. The very moment we got on the ship my wife got tickets for everything. Meet the princesses, character breakfasts, Meet Elsa and Anna. We also signed up for the Castaway Cay 5k race (free). If you wait to get these tickets and sign up for activities until later the first day or the next day, you will be out of luck. They have adult only activities... for example, I did the "Tequila Tasting" event. It cost $5.00 but was worth it. My in-laws did the Mixology class and loved it.
I went to the gym everyday to do some cardio and while it isn't like a "Planet Fitness" it had modern equipment and lots of treadmills and ellipticals... overlooking the ocean. Deck 4 is the track to run. 2.5 laps equals 1 mile. I had pulled my calve muscles before the cruise and was unable to run the deck... but I did recover enough to run the 5k race. WARNING... drink lots of water because it was humid and someone passed out and had to be attended to medically. The movie "Captain America: Civil War" was released the day before our cruise and we got to see it the day of the cruise and throughout the week in a nice theater for free (other than the cost of the cruise... LOL). Jungle Book and Star Wars and Zootopia was playing as well. In the staterooms the TV's have On Demand and have all Disney movies (Disney, Pixar, Marvel) movies available for free (not any of the newest ones, but all the ones that are a year or older).
I went to O'Gills pub to watch the NBA playoffs and have a drink (water). The adult entertainment was great and had a great time taking in those shows. The motion of the boat wasn't bad at all. I didn't get sick or had to take any medication for seasickness at all. People remember, this is a cruise ship in open waters. Disney may be a lot of things, but they can't control the weather or the sea currents. If you are prone to motion sickness, then of course you will get sick. My wife had motion sickness but not to the point of getting ill... just lightheaded at times.
This cruise had a lot of disabled people on it. Some in wheelchairs, some with walkers, some with physical disabilities. I saw the staff accommodate everyone's needs the same... whether you had needs or not... everyone was treat the exact same and at times, the passengers with disabilities, the staff went above and beyond the call of duty to accommodate their needs.
If you like to drink alcohol, you will pay for it seeing that it isn't covered. They have a coffer bar (ala Starbucks) and you have to pay for the coffee drinks. If you get a soft drink at the theater, they will charge you because the soda is from a can and not a soda fountain. If you go to Deck 11 there are 2 soda machines with FREE soda. You are allowed to bring your own alcohol on board provided it is unopen and not a lot like a keg or a gallon of vodka. We brought our own margarita mix and some bottled mixed drinks without issue. All the food was tasty and free (expect Palo and Remy restaurants). My only complaint is with the Photography on board. The last day they weren't very organized and didn't have our pictures on USB ready and had to rush to get them on a stick. We bought all the digital pictures.
As far as excursions, we did the beach on Tortola and zip lining in St. Thomas. We booked before the cruise and paid for them beforehand with all the costs (transportation, activity included in the price... other than food and drink). When you sign up for the cruise you have to submit a credit card to use on the ship. You use your "key to the world" card to buy everything. Yes, it can get expensive if you just flip it out and buy everything. So just be careful. The morning you debark you get a list of charges. You can dispute them at that time if you want, but our charges were true and no dispute. As far as the comment of someone leaving their headphones in the safe... I am sorry, that isn't Disney's fault you are forgetful. Make a list of things to do the day you leave... i.e. toothbrushes, medicine, cords, things in safe, look under the bed, look on the veranda, look in the coffee table/shoe box.
The wife and I did the checklist and guess what? We didn't leave anything. If anyone of my kids did leave something, I would try to get it back... but after a week or 2 of trying, I would look at my child and said "sorry, your fault for not checking". So, all the negative comments, yes, they were probably justified for those people, but, sometimes, people think they are the only ones in the world and should be catered to 100% exclusively. If you want a sterile cruise, go on Royal or Carnival etc. If you want a magical experience... definitely do Disney. The wife and I are already booking next year (this time for Alaska) on Disney Cruise. I have decided I won't do any cruise other than Disney unless I want to cruise somewhere Disney doesn't go to. According to someone on the Fantasy, it is rumored that Disney has 2 more ships that will be making their debuts in 2019 and 2020/21.

I have gone on six Disney cruises and am totally confused by some of the reviews. Every one of our cruises has been fantastic and exceeded our expectations. Getting seasick is not Disney's fault. Not paying attention to their pricing is not Disney's fault. Cold water at Castaway Cay is not Disney's fault. Crew members have always been helpful and friendly. Some people will always find something to complain about. The cruises are better than the parks. The food is fantastic. They could skip Nassau though. Most people on cruises are more laid back and friendly we've found. Disney does a great job at keeping the adult section for adults. I can't think of anything negative about our cruises.

I never was cheated more in my whole life like on this cruise. On the first day we found a animal poo on our bed. We call manager and dedicated cleaner. They change our bedding and never come back to apologise! I felt disgust for whole journey as nobody from the cruise crew explain anything or take care of it. I believe this ship is full of rats! Also if you will read my review remember not to give to the reception your bank card details as they will take from it as much as they want without your permission/authorisation!
On the last day of our cruise we got a Guest Folio with huge service charges added. We never authorised it as we gave tips in the envelopes! And the worst thing they accused us of stealing their stateroom blanket and charged our card for 220$. I found it today when I got my bank statement. I only wonder what else they will charge me for? Maybe that I rob the bank and they will take $1000000? From my card??? I travel a lot. I have been almost around the world always travel to luxury resorts, and I am shock how Disney Cruise treated customers. Be AWARE of Disney Dream Cruise as when you be back home you will be surprised how much money they have stolen from you!!!

I've taken many Disney Cruises and have been a dedicated Disney traveler for over 30 years. This last cruise my niece had left expensive headphones in the room's locked safe. After 3 months of contacting lost and found I'm told the safe is open and there are no headphones. At this point they basically told me "too bad". The service from the cruise line has been stressing and there is no outcome. I hate to blame but when the crew are the only people with access to a locked safe I have no choice. Disney's customer service has gone downhill over the years and I feel this is the final straw for myself. I know one person won't hurt the company but maybe my words will hit a nerve. Very disappointed Disney. I've lost faith in you.

My husband and I took our 8-year old son on the Disney Magic for a 4-night cruise from Port Canaveral in February 2016. The cruise was a big disappointment! The pools and hot tubs are so TINY and jammed with people!! I could not believe it! We stayed at a resort in Orlando prior to getting on the ship and the pool was amazing. We wished we had stayed there instead of going on the cruise! I could not find a chair on the decks during our day at sea. People were everywhere! The stateroom was small, but I expected that. We had a veranda which was nice. The food was okay at best. The only decent dining was at Palo (the adult only up charge restaurant). I would have expected the food on a Disney ship to be good. It wasn't!
I will say that our stateroom attendant was fabulous! The kids club was okay. My son got bored and most of the kids club staff were rude and abrupt to the children! There were only a couple of exceptions to this that I saw throughout the cruise. Disney should train their staff to better handle children with kindness and respect.
As far as the port adventures go, Castaway was okay. The water was too cold to swim though. Nassau was a nightmare. My husband is handicapped and I asked at the Disney Port Adventures desk how much walking would be involved with getting off the ship and to Atlantis. Then again, how much walking through Atlantis. Her response was, "I don't understand your question." I asked if she has a map of Atlantis and she said she did not. Then looked at her watch and walked away. The PORT ADVENTURES desk does not have a map of Atlantis or any idea about how much walking would be involved?! That is unbelievable! We got off of the ship anyway.
Once we arrived at Atlantis, the woman at the desk told me that all of the activities (with the exception of the casino) are on the opposite side of the property and the only way to get there is to walk. So, after spending almost $40 to get to and from the Atlantis, we got back on the ship. To make matters worse, we were all sea sick! I took Dramamine before I even stepped on the ship and was still nauseous! The rotational restaurants are located in the Aft of the ship and the boat rocked like crazy. We were literally shaking and rocking at dinner. Bottom line, go to a resort and stay on land!

During a cruise on the Disney Fantasy my wife and I had spa appointments which were quoted at $195 per couple. We both had credit cards on the stateroom account and when the final statement was received we noticed we EACH had been billed the $195 plus the $30 gratuity that I had included, not knowing they had already added an 18% gratuity. When the shipboard accounting was contacted it took several phone calls before they eventually stated they had researched the issue and could not find a $195 in their records for a couples spa treatment. Only a $147 for a single or $294 for a couple. End results - I had the $30 gratuity removed from my wife's credit card with them and had AMEX dispute the $230 charge on my card. Lesson Learned: Always get a copy of anything you book with Disney with the price on the website or an email confirmation.

We just returned from our cruise on the Disney Dream to the Bahamas for Christmas. It was the best family vacation we have ever taken. Disney pampered my children throughout the entire trip with special Christmas treats, gifts, and experiences. I would suggest this ship to families and Disney fans.

We just returned from our 7 day Disney Cruise on the Wonder out of Galveston. I had no real expectations because I have never been on a cruise before. I wasn't overly impressed. I was traveling with my husband and two kids, 8 and 3. Pros: We had a stateroom and honestly it was bigger than I thought it would be. It was still small, but it's a cruise and that is to be expected. Our room was always immaculate. Our housekeeping person, Lewin, always did a great job and was very pleasant.
Castaway Cay -- We splurged and rented a cabana for the day. While I would say that the "cabana service" wasn't great (there was a lame selection of beverages and granola bars) it was totally worth it to have a place in the shade with comfy furniture. The lagoon over by the cabanas was perfect for my 3 year old as he wasn't so sure about the waves. I didn't feel like it was overly commercial (which is what I was expecting) and honestly it is just a gorgeous place. We got 8 hours in port, so it was a great day.
The shows -- All were great and geared towards kids. Special perk -- We were disembarking the day that "Star Wars: The Force Awakens" came out, so Disney had it arranged for all of us to see it the day before! My 8 year old was beyond stoked. Talk about bragging rights with his friends. The staff on board -- All were excellent. Our dining staff was amazing.
Cons: The pool -- Honestly I laughed out loud when I saw how small the pools were and how, um, gross. I didn't let the kids swim in either pool at all, especially after they were closed twice for puke in the pool. Napkins -- At any of the quick dining restaurants you have to ASK for napkins. You are a cruise line geared towards families with young kids and I have to ASK you for napkins? No.
The food -- Honestly? It was just ok at best. I wasn't impressed. Not a ton of "quick dining" options and the breakfast buffet thing was gross. If I wanted frozen waffles and pancakes, I would have just stayed home. Dinners were also just "ok." There wasn't much flavor at all and even the desserts (the best part of ANY meal) were mediocre at best.
Ports of call -- Except for Castaway Cay, our ports of call days were ridiculously short. Kids Club -- So, my 8 year old had only heard great things about Kids Club and was anxious to try it out. We sent our 3 year old too because he really wanted to go. They were bored within 30 minutes. Also, with the exception of a couple of staffers, the Kids Club crew were rude and short with the kids and completely disengaged. I did say something when I turned in their bands, but they seemed disinterested. Not surprised. There are always more people coming on board. We were just a number.
The Arcade -- In typical Disney fashion, they have made the arcade nearly completely unaffordable. In the end we had fun as a family because we were all together. Again, Castaway Cay was the highlight and the staff was so kind, even to my super-shy 3 year old. But overall, for the money spent, I just felt like it didn't really live up to expectations.
Characters -- All the classics were there, but just like with anything Disney, the lines were long. We just always got there early. Also, MAJORLY disappointing not to see any Avengers or Star Wars people. Disney really missed out on those. Tons of princesses though, for little boys and girls who are into superheros, Star Wars, etc; it was definitely geared more towards girly girls.
The only other cruise I would probably consider is to Alaska as I have heard a lot of people say that is the best way to see a lot of Alaska in a little amount of time without going completely broke. As much as I LOVED Castaway Cay, I am not sure I would take another cruise just to be able to go back there...plenty of other options in the Caribbean.

This was not my first Disney cruise but my last. So many things went wrong. Their customer service is falling apart and aside from the onboard crew their on shore crew doesn't even attempt to care. 1. Inaccurate notes on account. 2. Wrong cruise booked on phone. 3. Child with chest congestion and an infernal cough allowed on ship and escorted away from safety drill. Told to get some water as myself and the lady next to me gagged due to how much she was coughing. These people should have been removed from the ship as we were not moving yet.
About 3 days in, another person in the block complains of weakness and another begins coughing. Myself aches and pains on day 2. Simply disgusting nothing was done about this. Another lady told me her air was not working in the cabin for 2 days and a suggestion was made to change the filter. Then I made the mistake of slipping around the spa as people were scrubbing themselves naked in the sauna. I didn't know where to look. It's a shame and no bother complaining. They do nothing to make it right.

I am a huge Disney fan with Vacation Club membership, trips to Disneyland Paris and 11 cruises. The eleventh cruise left from Vancouver with five nights at sea, and then cruising around the Hawaiian Islands. I was traveling with my adult son, and after a day or so, I began to feel exhausted. Within a few hours I began to have significant abdominal pain and trips to the bathroom became exhausting. I was unable to get out of bed without assistance. My son went to the medical center, and he was told that I must have food poisoning. My son explained that we had only had one meal outside of the room. He was told to "Keep an eye on me". I continued to be lethargic, and left my bed only to use the bathroom. We had booked excursions at every port, and we could not go. Guest Services. "Badly", but dismissed us.
I also explained that I needed to see someone from their medical staff. Finally we were docking in Honolulu, and as I was trying to dress, there was a knock on the door, and a large man dressed in white told my son that he was there to examine me. My son explained that I was dressing, and this person pushed open the bathroom door and told me to come out. When I told him that I needed to put in my underwear and slacks, he clamped his hand around my forearm and dragged me out into the cabin. He then opened the cabin door and three men entered the stateroom. As my son tried to intervene, I was pushed onto a gurney, and paraded through the ship. My son followed and an ambulance was waiting. I assumed, of course that my son was with me, but when the ambulance left, the person in white had our luggage brought down, and then said "if you had called us earlier she may have survived". I was taken to the Queen's Hospital of Honolulu.
When I arrived at the emergency room my blood pressure was 50/30 and I was diagnosed with Renal Failure and shock. The hospital personnel were wonderful and our next stop was to have been Aulani. My son had called to explain why we were going to be delayed and why. When we did arrive by taxi, they did not have our promised accompanies available. We spent a total of 15 hours there and we had to leave for Disneyland. When we arrived there, I was too weak to leave the room. We never did go inside. Upon my arrival at home, I have required two hospitalization so, and I have been unable to go to work. The most Disney has offered is "Sorry". I have never sued anyone and certainly not Disney. However I almost died and I have had to take a leave from my work. The only bright side of the trip was the kindness and understanding we received at the hospital. Sadly, there will be no 12th cruise got us!

I have an upcoming cruise with Disney Cruise line. I wanted to add my 11-year-old niece to my cruise party. After I waited on hold for 30 min for help, very uninterested customer service representative told me that the cruise is completely sold out and I can't add anyone. I went online to find out that there are staterooms still available for sale. Yes, they were in different category but I didn't want to book separate stateroom. I wanted to add a child to existing stateroom and my stateroom was listed for 5 people, I currently have 4 in my party. What a disappointment in "Magical" customer service.

I was on the Disney cruise with my husband and children. My clothes were stolen from a closed suitcase. After complaining, a woman brought the person cleaning our room and I opened the suitcases and showed her pictures of the clothing (including jeans that were more than $120). She "comforted" me by telling me that the guy "Marvin" was with the cruise line for ten years - I wanted to tell her that he probably is very experienced because he knew how to avoid the cameras. The security guys confirmed that he was the only person who entered our room besides us. I didn't enjoy the cruise because there is only that much you put in a safe - and who thinks about clothes being stolen out of a closed suitcase!!! Only reason I realized it was stolen, is because they were very dressy jeans and I had to dress up that night. I am very upset and hope no one has to deal with anyone stealing their stuff on vacation!!

I just stumbled on this after booking my third Disney cruise. These reviews just make no sense. Disney provides ample information on their cruise website about where rooms are located, the layout of the ships, menus, etc. If you are unhappy with your room location, layout, or dining menus, these are all things you could have seen prior to booking. Furthermore, any number of non-Disney websites are treasure troves of knowledge with actual customer reviews of individual rooms (including which ones have ample noise due to being near nightclubs). Even then, once you are on the ship there are Navigators brought to your stateroom as well as in several locations on the ship that give you the locations and times of everything including when you can see characters! Do your research before spending such an amount of money on anything!
Now, as for our personal experience, there is a reason we are preparing for cruise #3. We have only sailed on Disney and trust me, we will likely never try another cruise line. Is it more expensive? Yes. However, the convenience for families and the service have consistently been top notch. The kids clubs have kept my eldest child more than occupied, he looks forward to going and having "his" vacation from his younger sibling. My toddler adored the nursery staff on our last trip (and really, where else do you find a babysitter for $9/hour anymore). They really became family! The food is typically above average. My husband is a very picky eater and we have several food allergies in the family. The staff has always gone above and beyond to make sure that there is safe food as well as making sure my picky husband has an ample amount of food. Even in Palo or Remy, he was accommodated and left stuffed (much to our surprise).
The staterooms are larger than most other cruise lines, that is simply a fact. The bathtubs in the staterooms are a dream come true for families with small children. Smaller ships have rocked a bit more than our liking, but that is simply due to the size of the ship (again, researching seasickness explains a lot). Cons? Of course we wish it were cheaper, but I feel like we get what we pay for. The pools are small and often crowded, but kids don't seem to mind.

We had a cabin on deck 2 cabin 2042 right above hydraulics or something! It was noisy & kept us awake! We asked the front desk for something to be done. First we were told we would be moved then they said nothing was available. But after talking with people in charge the higher up they said there were room available just not in our category! We didn't sleep at night...

I stumbled across this review site for Disney while searching for something completely different. But I was so astonished with what I saw, that I had to write a review! I have cruised with Disney 11 times in the past 3 years and I have 1 more booked for this November and then 7 more booked for Europe 2016. I was in SHOCK when I read these reviews. No one at Disney would EVER speak the way people are quoting them. They are always professional, polite, and will do anything to bend over backwards to help you. The rooms are professionally made up daily with fresh everything and if you need something, one phone call handles it all.
I have NEVER seen one person drunk as I saw in one email... no one has ever been out of line. It is a family style atmosphere for upper income clientele. Popcorn is not 7.00. My son and I get 2 sodas and 1 popcorn to share for all of the shows and including gratuity it is 7.62 delivered to you in your seat in the theater (as of the last cruise summer 2015). The shows are Broadway caliber shows that have packed houses every show and no one ever leaves (unless a mom has a crying child, bathroom break, etc) and I have sailed on full cruises and non full itineraries. The menu comments about "I can't find anything to order is absurd".
In the main dining, you can order a burger, chicken fingers, plain salads, etc - they will bring you anything you want from anywhere in the ship including other dining rooms. I also saw "if they didn't make it to breakfast by 8 a.m. they would not get served". Again, that is a complete lie as there is room service 24 hours a day AND a buffet from 7am - 11 that serves breakfast that has everything in the world on it and it's open 7 days a week. The rooms are not huge - but it's a cruise ship so that should not be a shocker. I read where "my son didn't get to see a character because they didn't have anymore time". That is a mom who clearly messed up. They have windows of time throughout the cruise and all are visible every single day everywhere. Their times are listed in your Navigator so that you can arrive early and be the first in line if you want. You can also see when they will be leaving, so poor planning by her was the fault there - not Disney.
I also saw where people showed up for their cruise. They booked and they didn't have a reservation - that is impossible. When you book, you get email notifications. Each time you make a payment you get a new updated reservation, they email you constantly about booking port adventures - planning for your vacay. They mail you exciting info about your cruise, etc. You must sign documents, etc. I also applaud Disney for going above and beyond when it comes to felons. There are a plethora of small children on that ship that do not need to be exposed to certain people. Thank you for keeping us safe Disney! Yes, it does cost more than a "whatever" cruise - but it's much higher class as I have traveled on other lines too. I could go on and on about all of the false accusations I have seen on here. But I will leave it at that and suggest strongly a Disney Cruise!!! They are amazing!!!

We booked a 4 night Disney cruise on the May 25th sailing. We spoke to a Carol during our booking and advised we had 1 child with type 1 diabetes. She noted our file and made sure our stateroom had a refrigerator and a disposal for used needles. Due to her diabetes my granddaughter carries a diabetic pack with her at all times. It contains a meter to test her blood sugar and glucose tablets in case her blood sugar runs low. She carries this everywhere.
When we were on board the Disney Dream we attempted to sign her in to the Oceaneer Club with her two brothers ages 5 and 7. Personnel REFUSED her admittance because her diabetic kit contained needles. We asked if my grandkids daughter could just store it at the front counter and again they REFUSED. So, the children were not able to do any of the children activities. I am so disgusted and angry. My granddaughter felt horrible. The experience put another negative stigma on her disease. I am going to contact Americans with Disabilities. My granddaughter was treated with no consideration or respect. We paid $8,428.62. What a waste of money. Never again.

My family and I just got back from our Disney cruise which took us over to Atlantis to "enjoy" the Dolphin Experience. I can say that it WAS an experience, but by no means a pleasant one. It started when the Atlantis "guides" botched our reservations, causing one of us to sit out of this supposed "family activity". Next, we were dropped off 2.5 hours before our "experience" was to begin. There is nothing to do there other than wait. Once we were called we waited again (in hot wetsuits) until the "trainers" were ready for us. This was followed by an hour of standing in knee deep water watching 5 groups of people get their pictures taken by ONE photographer. During this time, our "trainer" shares with us that she is not formally educated to train or care for these rescue dolphins. She just worked at the resort part time in High School and one day they put her in as a "trainer".
This became clear when (as I learned later is part of their skit) the "trainers" thought it would be funny to "put the dolphin in a vulnerable position" (their words not mine) and grab the dolphin's tail and smack it on the water splashing everyone and causing numerous people to scream. Such a misuse of power on these rescue dolphins and not a good example to our children. 4 hours later we were walking back to our ship, missing the second half of our "experience". In my opinion the Dolphin Experience is not a good one, but one I hope to NEVER have again.

I had a reservation made and had until May 31st to pay it in full but when I decided to pay it off they told me I didn't have any reservation. I ask to speak to a manager as I was told "that's our policy" and "we don't care whether you book or not, there are always plenty of people that will fill up our cruises." I emailed the consumer division of Disney and I was told the same; "you can either get a new reservation or you don't have to go on a cruise at all." This after I been to Disney every year for the last five years.
Disney believe that they have a something special on their cruise that they don't have to accommodate clients. And I guess they do because the price difference between the cruise on a Disney cruise and universal royal Caribbean is more than double and based on some of the previous reviews; they don't care what happened to you while you're in the cruise.

I'm still recovering from a 3 night cruise on the Dream. The second night of the trip I got food poisoning after eating at the Royal Palace. I spent the entire next day in bed and the bathroom! Before getting sick, I was not impressed at all, but it was tolerable. I've been on 1 other cruise before with Royal Caribbean, and though I admit to not being a person who like cruises, the experience was far superior to Disney. I went on this cruise w/ 3 other adult women. They had all been on cruises before with other companies so wanted to try Disney. It was supposed to be a "gal's getaway" trip.
We shared a stateroom with a veranda. The Disney site says that a stateroom will sleep 4, and that the double bed can be split. That is not correct. The double bed is attached to the wall with tables attached to the wall on either side, so it's not possible to separate into 2 beds. The other 2 "beds" are like cots in a prison. The mattresses are only a few inches thick. You get no comforter, just 1 sheet, a very thin blanket, and 1 pillow. The big bed had a luxurious comforter and 4 pillows. We had to ask for more pillows for the "cots" and were told there were no comforters for them, so we asked for extra blankets, which they did provide. However, between the uncomfortable beds, noise, and having to get up early to make an 8am breakfast or miss being able to eat other than room service, we did not get much sleep.
The veranda was great to have, and I would never take another cruise without having a balcony of some kind. Unfortunately, with Disney, the only rooms with verandas are the staterooms, which are obviously set up for a mom, dad, and 2 small children, not actually 4 people. It was very pleasant most of the time to be able to sit outside of our room, though again, there's a lot of noise since you just have a thin wall between you and your neighbors. It was also very noisy above us. I could go on and on about the pros and cons, but issues were cons. I took some videos and photographs on the trip (before I was bedridden), and I plan to post these on my youtube channel as soon as I feel better and have time to edit them: **. If you have young children (between ages 6 and 12) and lots of money, then your family might enjoy a Disney cruise; otherwise, I could never recommend it to anyone.

Disney Cruise Line "only" offers a military discount "if" the service member "retired" from the military. Disney is very adamant about their policy, not caring that Veterans have "honorable discharge papers". Disney "does not" acknowledge "Veterans" who served in the Armed Forces but simply did not retire. It is like Disney is saying they are not worthy of the discount because they did not retire. However, they are "all Veterans". Disney Cruise Line is the "only" business that does this and the only "cruise line" that does this. By doing this, Disney is sending out a very negative message. They are "all" HEROES.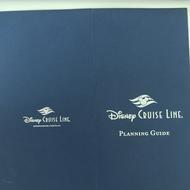 I booked my trip 1 year in advance, and me and my family have been preparing for this trip for over 2 month, building the excitement up to the day of the cruise. My bags were sent onto another ship, and we had nothing for me, my wife, 5 year old son and a 10 month (preemie-born) daughter. We had no clothing, medication, baby formula, diapers, my son's toys, absolutely nothing at all. We could not participate in most of the activities, we spent more time in the cabin than anywhere else on the ship.
I spoke to **, the managing director of Guest Services on board the Disney Wonder ship after it departed Miami. She apologized and said they are working to find my bags, they gave me a credit onboard of $400 which were barely enough to buy 2 flip flop, 2 t-shirt, diapers, baby formula and food for 5 days, swimming shorts for my son and myself. Prices on the ship are astronomically crazy (I kept all the receipts) I ended up spending $779 of my hard earned money to buy barely a change of cloth, necessities (sun protection, medication and diapers to last us these 5 days).
After our arrival back to Miami on the 22nd I contacted corporate headquarters, a person named ** promised to get back to me the next day with good news, he got back to me the next day with his "sincere apology", a $400 credit and 15% discount on my next cruise which was a complete insult; I demanded a refund but he refused, saying that it take it or leave it!
Firstly, I would never ever take a Disney cruise again as I think it's a complete ripoff, there is only one small pool (or cesspool) for kids on the whole ship, it's always filled with kids, the short time I spent next to it, it was closed, emptied and filled over 5 times because kids were pooping in the water. The Disney characters onboard are a rare sighting, on 2 different occasions me and my son arrived at the end of one line to take a photo with Minnie and Donald Duck and on both occasions I was refused saying they don't have time for one more photo, and my son was disappointed. This is a Disney cruise - they are supposed to be around all time for people to take photos with them!!!
This is a trip we have been planning with other members of my family who came down from NJ and overseas, we have been shopping and buying all necessary items including swimming suits, flip-flops, sun protection, clothing, beach toys, baby food, baby formula, medication... etc for over 2 month. It is not our fault that Disney Cruise Line hires incompetent people to handle the luggage; I specifically parked my car upon arrival to the port next to the cruise line, showed the porter my papers, pointed to the Disney cruise line we are to board and saw my bags loaded onto the cart with other Disney bound bags and STILL my bags make it on another cruise liner.
Offering me a 15% discount on my next cruise was a complete insult, why would I want to put my family through this again? I demanded a full refund from ** but he refused saying "that's all he can do", plus an "apology" which I asked what can I do with an apology after ruining 5 days of my family's life and spending over $3,000 not to mention the emotional trauma and disappointment for my kids. They ruined the Disney image for my kids, and I will not rest till I am refunded all my expenses.

My family brought my slightly disabled mother along. Arrived at Port to find that one of our adjoined rooms had been given to a contract worker, on our sail date, and it ruined the entire vacay. Also, had to chase down things the entire trip...
Disney Cruises Company Profile
Company Name:

Disney Cruises

Year Founded:

1994

Address:

210 Celebration Pl

City:

Celebration

State/Province:

FL

Postal Code:

34747

Website:

http://disneycruise.disney.go.com/