Best China Tour Companies
Since China is such a large country, China tours focus on a fixed set of cities, such as Shanghai and Beijing, as well as world-famous attractions, such as the Great Wall and the Terracotta Army.
Day-trips and five-day trips are popular since they are relatively inexpensive and can cover a lot of ground in terms of culture, scenery and history. Budget-conscious travelers can save money by touring China in the winter months and booking all-inclusive tours, which can include all of your daily meals.
Compare Reviews for Top China Tour Companies

CHINA CULTURE TOUR
Read 21 Reviews

China Culture Tour provides luxury tours based on the needs of the clients. With destinations such as Beijing, Chengdu, Yangtze River Cruise or Hong Kong, first time travelers won't miss out on a tailored experience through China.

Zicasso
Read 12 Reviews

Zicasso is a unique travel site that matches clients with three specially selected travel experts to plan a unique itinerary. Plan African safaris or luxury tours in Latin America, Asia and Europe with the help of 24-hour support.

Affordable Asia
Read Expert Review

Affordable Asia's action-packed itineraries capture China's history and beauty. Choose from a range of packages that include Yangtze River cruises, excursions to the Great Wall and optional extensions in Hong Kong.

Charming Asia Tours
Read Expert Review

With more than 25 years of experience creating private, group and student packages, Charming Asia Tours provides affordable packages to China. Multilingual travel specialists create flexible itineraries to suit your needs.

China Discovery Tours
Read Expert Review

Offering travel guidance since 1986, China Discovery Tours offer customizable group and private tours. The all-inclusive land tours are led by proffesional English-speaking guides who are knowledgeable about the region.

China Odyssey Tours
Read Expert Review

Serving more than 10,000 customers annually, China Odyssey Tours provides private and tailor-made tours in the Far East. Popular China packages combine river cruises, Golden Triangle tours and excursions to the Great Wall.

China Spree
Read Expert Review

Specializing in educational tours, China Spree Travel offers authentic China travel packages. Tours include round-trip airfares and stops at some of China's best treasures, such as the Great Wall and the Forbidden City.

ChinaTours.com
Read Expert Review

China Tours offer private, group and tailor-made tours to destinations throughout China. All tours include no compulsory shopping stops, English-speaking guides and drivers and stays in 4 to 5-star brand-name hotels.

Gate 1 Travel China Vacation Packages
Read Expert Review

Gate 1 Travel China specializes in creating small-group escorted tours to top destinations in China. Travelers can choose from air and land all-inclusive packages, or opt for land-only tours and purchase their flights separately.

Intrepid Travel China Tours
Read Expert Review

Since 1988, Intrepid Travel has helped customers travel to more than 800 destinations around the globe. All-inclusive China packages combine tours to ancient villages with excursions to futuristic cities like Shanghai.
Thank you, you have successfully subscribed to our newsletter!
Enjoy reading our tips and recommendations.
We value your privacy. Unsubscribe easily.
What to consider when booking a China tour
Time
How much time you choose to spend at each location depends on your preference, but remember that it is easier to soak in the culture of a place when you spend more than a few hours there. Longer tours can immerse you in different aspects of Chinese culture and help you understand more about your host country.
One-day tour: A one-day tour is just enough time to see an attraction or city, have a few meals and do some shopping.
Three-day tour: The three-day tour is popular because it is the most affordable way to visit China for more than 24 hours, and immerse yourself in a foreign culture.
Five-day tour: The five-day tour allows for more locations and meals and a deeper connection with the location.
10+ day tour: For an intensive experience among China's people, historical attractions and modern ways of life, the extended tour is the best way to go.
Locations
It can be difficult to decide which cities to visit in a country you haven't been to before, which is why signing up for a tour makes planning much easier. Top cities are always featured in tour packages.
Beijing: This is China's capital city, located on the eastern coast next to the Yellow Sea. Here you will find the Forbidden City and the Temple of Heaven.
Shanghai: South of Beijing is Shanghai, a modern and trendy city full of amazing places to eat, sleep and explore. Check out the Yu Garden, and venture outside of the downtown area to find small, traditional houses.
Tibet: A long-disputed region, Tibet is considered both independent by some and part of China by others. Believed to be a spiritual part of the world, Tibet is home to monastery monks and mountain communities. You'll need a special permit to visit, which you have to apply for after receiving your Chinese visa, and before you leave your home country.
Tour Guide
One of the most important features of your tour will be the tour guides. Depending on the type of trip you have booked, you will either have one for the entire vacation, or one at each attraction or location. You'll also be able to choose a guide that speaks your own language.
Personal: The personal tour guide will accompany you during the entire tour, getting to know you and your group as you travel.
Attraction by attraction: In most cases, you will meet a new guide for each city and each attraction. For example, you may have one guide at the Great Wall and another to show you Shanghai.
Audio: In some places you will be provided with an audio cassette or wireless headphones. This will be programmed to explain each facet of an attraction in your first language.
Travel documents
No matter where in China you go, or what you do once you are there, you'll need certain travel documents to show that you are visiting legally. Many tour providers will arrange these documents for you ahead of time.
Chinese tourist visa: You may be issued leave to remain in China for three months or six months, either with Visa L or Visa G.
Chinese business visa: Business travelers need to apply as business tourists with the Business F or M Visa and must have a letter of invitation from a Chinese company.
Tibet entry permit: Visitors can apply for a Tibet entry permit after they have already secured their Chinese entry visa. If you want to travel outside of Lhasa, you will also require an Aliens' Travel Permit.
Season
The difference between seasons can change your itinerary because of the temperature, weather and varied cultural festivals.
Spring/Fall: China's moderate seasons offer mild weather to enjoy a variety of locations and activities, such as the Sisters' Meal Festival in April and the Jiuzhaigou Valley during September when the leaves are changing color.
Summer: The summer months are hot and rainy. Consider traveling along the Silk Road and visiting the mountains.
Winter: If you are traveling in the colder months, you can take advantage of lower prices and thinner crowds. Check out Harbin's Ice Festival or the rime scenery of Jilin.
Inclusive Extras
Every tour provider has its own style of doing things and its own bevy of extras to make your trip more comfortable.
Meals: It is common to have breakfast, lunch or both included by your tour provider, though dinners generally must be booked and paid for by the traveler.
Entry passes: Passes to paid attractions may or may not be included in the price of your tour, so make sure to double-check as this will change your budget.
Accommodation: A place to stay is not always included in a travel tour. If it is, some of the stress is taken off you when planning the trip; if it isn't, you have more choice about what kind of accommodations you book.
Types of China tours
Pre-planned
Pre-planned tours are put together by the tour provider to include a popular mix of locations and attractions.
Flexible
A flexible tour is generally based on a pre-planned trip, but it can be tweaked at short notice to include or exclude certain features, such as a day-trip.
Custom
A custom tour is comprised of your choice of locations, attractions and day trips that you can choose to put together on your own custom tour with many different providers.
Group
Group sizes normally range from three to 10 people, and they can be arranged for single groups or mixed groups made up of people who have signed up for a tour at the same time.
Private
A private tour can be arranged for singles or groups with certain tour providers. These usually feature a personal tour guide who will travel with you.
Travelers who would enjoy a China tour
Singles
People who are traveling alone.
Couples
Married or unmarried couples who want to explore a new destination.
Families
Groups of relatives with a wide age range that includes young children and seniors.
Friends
Small or large groups of friends can make wonderful travel companions.
Business travelers
People who need to travel to meet colleagues, partners or prospective clients and investors away from home.
China tour company expert reviews

Under the parent company Tang Dynasty Tours Co. Ltd., China Odyssey Tours has 20 years of experience organizing private and custom-designed tours. The company has been operating online for 10 years and is based in Guilin, China.
Customizable tours: If you already have a clear idea of what you want to see and do in China, tell the specialists at China Odyssey and they will tailor-make your itinerary.
Variety of locations: Plan to visit many cities and attractions, including Beijing, Xian, Shanghai, Hong Kong, Guilin, Chengdu, Yunnan, Tibet and the Yangtze River.
Chengdu pandas: Include a visit to the Chengdu Research Base of Giant Panda Breeding in your travel plans.
Inclusive extras: Odyssey Tours will include private guides, drivers, transportation and meals in your package.
Best for: China Odyssey Tours is best for families, friends and business travelers because of its specialized private tours and business packages.

In the early 20th century, Arthur Tauck, Sr. founded Tauck tours with his all-inclusive motorcar tours of New England. Today the company hosts tour packages around the world.
16- to 17-day tours: Tauck's China trips are more than two weeks long, giving you the chance to connect with your host country.
River cruise: Both available China tours include a cruise through the Yangtze River's Three Gorges.
Cooking lesson: Visit Guilin for a tranquil canal cruise, and then learn how to prepare local cuisine for your lunch.
Inclusive extras: Your tour price includes 37 meals, guides, taxes, service charges, porterage and admission fees.
Terracotta warriors: Visit this stunning archaeological site in Xi'an and speak with a professional conservationist.
Best for: Tauck China Tours are best for singles and couples without children, since they focus on an active itinerary and joining other groups.

Founded in 1998, Laurus Travel operates out of Vancouver and Beijing. The company focuses on travel in Asia.
Long-stay trips: Tours with Laurus Travel range from 11 to 26 days in length, which is ideal for those who want to immerse themselves in the local culture.
China by bullet train: Stop at heritage sites and major cities via the speed train, and travel in comfort.
Golden Route: Visit five cities (Hong Kong, Beijing, Xi'an, Guilin and Shanghai) in an all-inclusive luxury package.
China discovery: A great option for those with no particular travel plan who want to experience a varied sample of China.
26-day panorama: This 12-stop tour is the most popular China package offered through Laurus Travel. It includes a stop in Shangri-La and a special look at the Forbidden City.
Best for: Laurus Travel is best for families and couples because of a 20-person tour group size limit.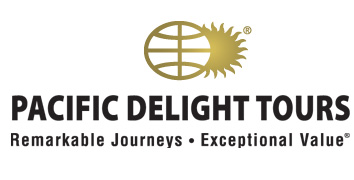 Pacific Delight Tours has been providing tours of China and other Asian destinations for more than 47 years. The company focuses on providing high quality tours for an affordable price.
Deal of the day: Save hundreds of dollars per couple when you book through a Deal of the Day listing.
Air-inclusive tours: Get airfare and luxury hotel stays included in your rate when choosing from the air-inclusive brochure.
All-inclusive: Vacation packages include all meals, intra-China transport, port charges and an afternoon happy hour.
Custom group tours: Customize a vacation for at least 10 people by contacting the specialists.
Japan and China: Tour both countries on one itinerary.
Best for: Pacific Delights Tours are best for families and friends in groups made up of 10 or more people.

For more than 30 years, Gate 1 Travel has provided guided tours, river cruises and package vacations. They offer tours across the world for an affordable price.
10- to 20-day tours: Your choice of 10-, 11-, 12-, 14-, 15-, 17- or 20-day tours of China.
Tibet included: Book the 14-day China and Tibet Discovery tour and take the stress out of planning a visit to Tibet.
Escorted tours: Meet with hand-picked local guides throughout the tour.
Flights included: Book a special deal that includes your flight from a major city like Vancouver, Toronto or Chicago.
Add Tokyo: Follow a China tour with a visit to Tokyo, Japan.
Best for: Gate 1 Travel's China Vacation Packages are best for singles, couples, families and friends traveling as a group.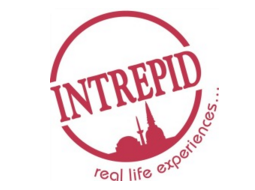 Intrepid Travel takes the focus off of popular attractions and guidebooks and helps travelers connect with a more local scene.
Silk Road adventure: Journey from Beijing to Kashgar to rediscover a portion of the Silk Road connecting ancient east to west.
Responsible travel: Intrepid is dedicated to providing its travelers with cultural context that helps them be respectful and understanding of their effect on local culture, economy and environment.
The Intrepid Foundation: The company's foundation supports various non-profit organizations in China, including Braille Without Borders and Xi'ian Huiling.
Competitive prices: Prices for 12-, 13- and 21-day China tours are listed at lower prices than most other providers.
Trip themes: Browse through the Trip Themes and find vacation packages that match your preferences. Search for Families, Food, Cycling, Sailing and more.
Best for: Intrepid Travel is best for small groups, and could work best for families, friends and couples who want to connect with other couples.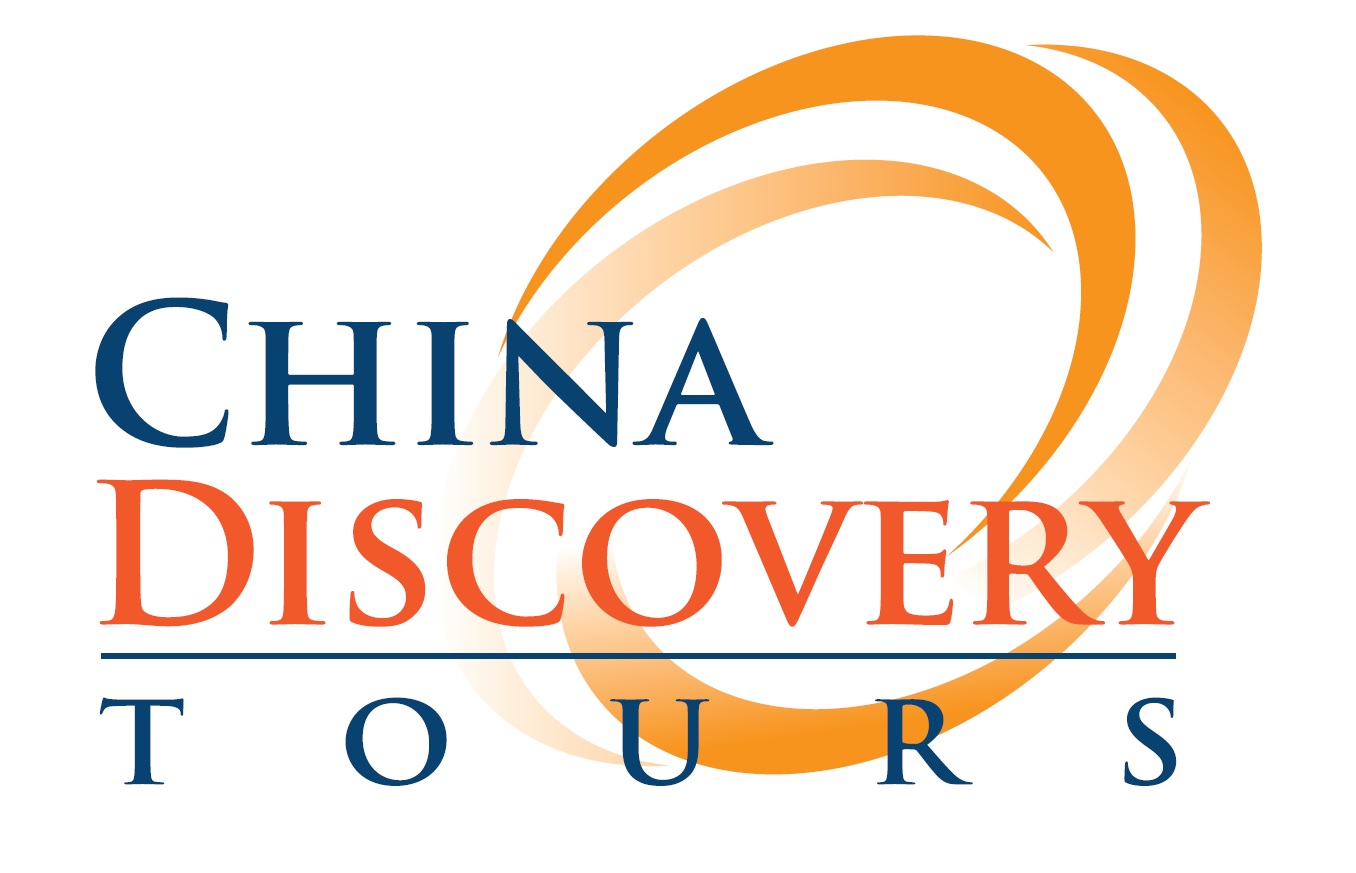 Established in 1986, Travel Design U.S.A, China Discovery Tours is a family-operated company.
Quick getaways: Travel China for as few as nine or 12 days to make the most of your budget.
Business program: China Discovery helps business travelers design their own itinerary to meet business and personal needs.
Cultural tours: Take a cultural tour that focuses on people, entertainment, history, art and food.
Diverse cities: Visit cities that are not on others' travel brochures, including Shanghai City and Luoyang.
Adventure tours: Tour the Silk Road, Tibet or Shangri-La on an Adventure Tour and explore the Stone Forest, the Garden Monastery of Tibet, the Giant Panda Research Center and other top locations.
Best for: China Discovery Tours are best for business travelers, singles and couples who want to soak up as much culture and adventure as they can.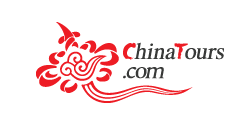 China Tours is owned by Xi'an ANZ International Travel Service Co., Ltd, based in Xi'an, China. The company focuses on providing China touring holidays to English speakers.
Group discounts: Save hundreds of dollars on your tour when you book as part of a group.
Tours with Taiwan: Plan a China trip that culminates in a visit to the island nation of Taiwan, where the people speak Taiwanese as well as Mandarin.
Panda tours: Panda encounters at the Chengdu Research Base of Giant Panda Breeding are bundled with many different tours, so you can mix it with almost any other package.
Yangtze River tours: Enjoy a luxury cruise down the famous river as part of a larger tour package.
Short vacations: Book a six to nine-day trip to save money, and choose between visiting one region or a group of three cities.
Best for: China Tours are best for families and groups of friends that can save on discounted deals.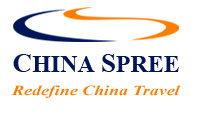 China Spree is a travel company solely focused on providing China tours to the U.S. market for a reasonable price. They are a self-described low-profit company.
Browsing options: Browse through the available tours by luxury class or by package title.
Five-star packages: Book luxury tours and stay in five-star hotels in all major cities in China.
Specials: Browse low-cost travel deals that start at under $900 for eight days.
Yangtze River tours: Enjoy a luxury cruise down the famous river as part of a larger tour package.
Airfare included: Most tours include roundtrip airfare from the U.S., accommodations, intra-China transport, taxes, fees and meals.
Best for: China Spree is best for singles, couples, families and friends.

Wendy Wu Tours has been in business since 1994, and has won dozens of international travel awards. The company is staffed by experts who have traveled to the locations they offer clients.
First trip to China: This first-time Chinese experience makes it easy to plan and enjoy your time in China.
Numerous tours: There are more than 10 China tours offered by Wendy Wu Tours, meaning there is something to please every traveler.
Majestic Yangtze: Tour the Chinese landscape from a luxury cruise ship in the Yangtze River.
Private tours: Book a private tour for a more intimate experience.
All-inclusive: All trip prices included domestic transportation, accommodation, visa services and meals.
Best for: Wendy Wu Tours is best for travelers and families who can take advantage of the private tours.

Affordable Asia is an online travel booking and package service that focuses on providing fully comprehensive tours throughout Asia.
Airfare included: Tour prices include roundtrip airfare, accommodations and breakfasts.
Multi-countries packages: Combine China's major cities with Japan or Thailand.
China discovery with Hong Kong: A great option for travelers who want to experience as much of China's culture as possible with the added pleasure of Hong Kong.
Low-cost tour deals: Tour China for 10 days at a great price and visit Shanghai, Beijing and Xi'an.
Luxury accommodations: Relax in top-quality hotels throughout your stay.
Best for: Affordable Asia is great for singles and couples who want many options and the ability to cut costs.

Charming Asia Tours provides a variety of getaways throughout Asia. They have been in the business for 30 years.
Magnificent Beijing: Spend four days in Beijing and learn what it is like to be a local.
Affordable vacations: Plan a vacation for only a few hundred dollars per person.
Short-stay: Save money and use your vacation time wisely with tours ranging from four to nine days.
China and Tibet: Let Charming Asia take care of the visa permits so you can move easily between China and Tibet to explore the mountains and temples.
Accommodation included: Hotel stays included in every tour itinerary.
Best for: Charming Asia Tours is best for singles and couples.
Compare Reviews for Top China Tour Companies

Laurus Travel
Read Expert Review

Founded in 1998, Laurus Travel provides scheduled tours to destinations in Southeast Asia, China, Japan and Korea. Pre-planned itineraries range from 9 to 33 days in length, and tour group sizes are kept to a minimum.

Pacific Delight Tours
Read Expert Review

Pacific Delight Tours offers customized vacation planning services to individuals, couples and groups. Complete the online vacation builder form, and an expert travel adviser will tailor a travel itinerary to your requirements.

Tauck China Tours
Read Expert Review

Tauck China Tours offers adventure trips to Chinese hot spots such as Beijing, Shanghai and the Yangtze River. Their all-inclusive packages include accommodation, guided excursions, cultural performances and transfers.

Wendy Wu Tours
Read Expert Review

Offering an extensive range of touring options, Wendy Wu Tours prides themselves in having professional and passionate guides. Packages include all meals, guided excursions, local hotel stays and overland travel.
Disclaimer
Information in this guide is general in nature and is intended for informational purposes only; it is not legal, health, investment or tax advice. ConsumerAffairs.com makes no representation as to the accuracy of the information provided and assumes no liability for any damages or loss arising from its use.