Consumer Complaints and Reviews

Fun: We enjoy on time dining - no waiting for hours to get fed. Excellent. Very cost effective. The shows have increasingly gotten better. You can either plan your day or just go with the flow, either way it is great. Been cruising with Royal Caribbean but have changed to Carnival. More bang for the buck. With Carnival it was more casual and our time was less controlled.

We had a great time on the ship. Everything was lovely. Expensive. We were on schedule. The cruise was fun, I didn't care much for the sights when we went in to port. I enjoyed the food and the activities on board. All the crew members were very nice and willing to help. Would like to go back again and take my granddaughter after I recover from breast cancer.

I have been on several, only issue I have is the food could be more -cruise like-. It was plentiful, but not the caliber of Norwegian cruise lines. Almost perfect great entertainment. You get what you pay for, I paid for the entertainment. First visit is always a great time, never went to a place I would repeat a cruise for. For a great dining experience go Norwegian. If it's entertainment try you want go carnival. Boarding departing all the same on the two lines I went on. Staff was good on both. I didn't get sick on either Cruise line. My first and latest cruise was Norwegian.

I have been on Carnival over 10 times now and until recently never had a complaint. On My last 3 cruises We experienced the following with no refunds/apologizes given by customer care (Yeah Right! Customer no care is more like it!). My wife and I with 10 other passengers were trapped in a hot non-vented elevator for over 30 min. I had to call the emergency number 5 times then had to tell them I would be breaking out the glass to get some air for an asthmatic and panicking Woman in the same elevator. When the door opened no one even asked if that Woman was ok even though She had turned white.
Room Bathroom had backed up with sewage on the floor. It took calling security emergency line to get someone to fix the problem. They unstopped the commode but left the sewage on the floor. I slipped on the sewage when I went to go to the shower. No one cared in customer service and the "NO REFUND UNDER ANY CIRCUMSTANCES" kicked in like skilfully dishonest lawyers would hide behind. Gambling winnings NEVER sent to the customer after the cruise after 5 calls and guarantees they would be mailed 15 days after the cruise. It's now been a year.
ALL rooms not available when boarding with NO time frame to get the rooms available. Just herded like cattle to a small portion of the ship or told to go eat with a 3 hr line because that's where most passengers had to go. Not having any place for elderly passengers to sit waiting for their rooms and continually boarding people and placing them in a small space. Treating passengers like terrorists who decided to depart the ship when they didn't want to be subjected to the horrible conditions for a 6 day cruise even though I identified Myself as a Coast guard member they still posted a security officer right beside us. There are more complaints but We will never cruise Carnival due to safety concerns and that emergency situations are NOT addressed immediately so I just don't feel safe with this Company's lack of safety concerned and lack of security (Ie a 30 min response time for elevator emergencies).

I have written the President of Carnival Cruise lines regarding my recent casino slot machine experience. I have not received a response at the time of posting this experience complaint. We sailed on a four day cruise from Miami to Cozumel and return. One night in the Casino I was winning on the slot machines. (Very unusual)! As my winnings were uploaded to my "sign and sail card", I was transferring the winnings back to the machine to play more. Each time I did this I made sure that credits were on the card to deduct $100 increments.
When we received our bill for the trip, there were 17 individual cash advance transactions charged to my credit card! A total of $1,700! We were floored! I complained to the Casino Manager who appeared confused and could not offer an explanation! Have I been scammed? Is this a software glitch? Could this be some sophisticated scam to take $1700 from my Credit Card? Has anyone else has this experience on Carnival Cruise ships or is this an isolated experience. If you have then I would like to hear from you.
How do I know I can trust these reviews about Carnival Cruise Lines?
639,780 reviews on ConsumerAffairs are verified.
We require contact information to ensure our reviewers are real.
We use intelligent software that helps us maintain the integrity of reviews.
Our moderators read all reviews to verify quality and helpfulness.
For more information about reviews on ConsumerAffairs.com please visit our FAQ.

Always something to do or not. Good but not as good as it use to be. Best line for the money. Too busy if you let it. Always a lot to do. Good cruise for younger people if you want to stay busy and have a lot of fun. Ships are very clean. If you follow the cruise director you will stay busy but you will have a lot of fun or you can grab a lawn chair and chill out.

Like first class on the Titanic before it sunk. Great service, unlimited food, and lots to do. Very inexpensive for all the amenities offered. Plenty of activities on board to choose from. Suitable for the early risers and the night owls. All-inclusive minus the alcohol is always a great deal. My experience with Carnival cruise was great! The unlimited food and entertainment provided the best "bang for your buck". The staff was extremely friendly and helpful. After my cruise I advocate that other experience the level of customer service and fun offered aboard Carnival cruise line. For those who want a tropical getaway without having to deal with the many uncertainties about accommodations that come with booking abroad, this is a fantastic option.

I'm a platinum guest with Carnival cruse lines. Booking # **- Pamela **. I was booked on Carnival cruise ship Elation out of Port Charles, South Carolina to Bermuda. My father passed suddenly on the morning of our departure. Therefore, we had to cancel our vacation. I'm sure we can't get our money back, so I'm begging to whomever this may concern to consider our tragic and credit us for a future cruise...please. I have traveled Carnival cruise line for many years by choice. I have attached a copy of my father's death certificates as proof of our reason for not cruising. We did receive a refund for taxes and port charges. However, I would love a cruise credit for the balance. Thank you.

The cruise was a nice cruise however the ship was old and we didn't expect that. The quality was pretty good considering the age of the ship. The value was good. I feel the itinerary was very good. There were not any inclusions. Our trip was disappointing because we weren't prepared for how old the ship was. The deck was all weather beaten and the brass railings were dull. Next time I will be sure to check the age of the ship.

Nice ship; lousy crew. Horrible, Very poor. Ship didn't dock at Ports of Call, passed on by. Captain refused to dock at the nicest port on the itinerary, blamed weather while other ships docked. Crew claims he's done this before. Complained with Carnival with no response (and we used them many times before). Wrote second letter to be told it was his decision. No partial refund, no apology, NOTHING! Have also purchased liquor on other ships to find out when we got home some was missing. Will NEVER use them again!!!

My husband and I sailed on the Paradise week of Nov. 12 thru the 16th. We have sailed in the past, all with Carnival as we were highly satisfied. I am disabled with limited walking mobility due to MS. This trip included a bucket list item as my illness is progressing. We booked the shore excursion to swim with the rays and turtles. Swimming is the only time my body is fairly cooperative. We gathered in the lounge area about 1/2 hour before the designated meeting time of 8:15, with the tour starting at 9:00 a.m. in Grand Cayman. I approached the Asst. Cruise Director to discuss my situation and she reviewed my tickets with instructions to watch for her. She said we would be meeting with others and disembarking thru an elevator. Time passed and we became concerned as she had left the staging area.
My husband approached another Carnival rep and inquired if I would have enough time to change into swimwear once we reached our designated excursion. She assured him we had plenty of time. Now the lounge is virtually empty and I am really concerned. So once again my husband approached the same entertainment rep, who once again said we will be leaving shortly. Finally on our way to disembark and take a shuttle to the island. We did not stop to talk, take pics, etc. As soon as we disembarked we approached the first excursion operator who informed us our group had left some time again. He directed us to a rep for Carnival who offered us a bus trip, no rays, no turtles, but would comp us. I didn't want a comp. I wanted a cab or someone to help us catch up to our tour. I sat on a chair, which I had to ask to utilize and simply cried. I had booked this cruise for this very excursion.
If weather had been an issue, I would have understood. But incompetence was the issue. It's hard enough struggling everyday with a body that doesn't cooperate, only to be left feeling marginalized by Carnival Cruise. I made it a priority to confirm the refund and to speak directly with the Cruise Director about our experience so going forward others in my situation will have a better outcome. Everything else about the cruise was outstanding. Room steward Kirtut was beyond excellent. Dining Room experience with Jr. Hostess Alma and her coworkers was also excellent. Fritz the head waiter knew our drink orders and was also fabulous. The shore excursion in Cozumel was outstanding.
I am conflicted whether to give Carnival another chance as the previous cruises were excellent with the exception of a shore excursion in the Bahamas. Also due to being disabled and stuck at the back of a very large group of people touring the aquarium. Couldn't hear a thing and I recommended in the future to break the groups up to smaller numbers. I did receive a partial refund on ticket prices, but really I spent the money to learn something. With us baby boomers aging it is up to the Carnival Corp. to meet certain needs and as Sam Walton use to say, "Exceed Expectations".

All except last cruise was real good. 4 for all except last cruise. Last cruise was not as good because there were bed bugs in my bed, had bites all over. All is good value except cost of drink package. When you don't drink very much and you have to get drink package in order for the other person in room to have it. I like having the showed and the comedy room. We go to both. I don't think it is a fair charge for Bingo. You charge more for 1 or 2 games than we pay for 13 -15 games in Las Vegas.

I wish I could give them less than 1 star. We went into this hoping for the best. When we booked our cruise, the representative informed us that they had a Honeymoon registry that we could use where Carnival provided a $500 on board cruise cash credit to your Sign and Sail account. This money had to be used on board, as it wasn't transferable and would disappear after the cruise. However, guests could also contribute to the account, but this money would go to our bank account or be sent to us in the mail as a check. I was a bit skeptical so after we signed up, I called Carnival 2 more times to discuss this; both times, they assured me the Credit would be in our account. We boarded the cruise and the checked the credit, it wasn't applied.
Guest services was extremely rude and unhelpful about it. They said they'd forward the e-mail from Carnival (that had the information about receiving the credit), to someone and get it applied for us. They never did. They also wouldn't let us apply the $50 spa credit we received from the housekeeper. We got home, and figured we'd handle it ourselves by talking to the honeymoon registry representatives again to see if they could refund our money for it. The representatives tune had suddenly changed. He acted as if we were stupid and completely misunderstood how it all worked. No, I'm quite aware how Carnival works. It worked just like their scam was supposed to. Tell customers they will have a credit, then when the credit doesn't work assure them it'll be applied later so that they spend lots of money on board, then don't apply the credit at all.
Either they purposely worded their e-mails and websites wrong, or they have very misguided representatives who don't understand their own honeymoon registry. Either way, we were lied to whether it was on purpose or on accident. The rep who kept trying to call us, Geoff, did not help the situation by merely trying to explain we were wrong. Thank you, you've done nothing to alleviate the situation. We will NEVER cruise with Carnival again. They ruined our honeymoon, and gave me the added lovely present of food poisoning on our last night on board.

Booked in June a trip from Port Canaveral Dec. 11, 2016 4-day cruise. Booked Holiday Inn Club Cape Canaveral at the same time for the week. Both booked through RCI. Then as I am trying to book excursions for my trip I notice my booking can't be found. Called Carnival, they said the cruise is shortened by a day and everything pertaining to that booking will not be accessible until the end of November/the first of December. But they were very proud to give me 25.00 credit and refund 25% of the cruise fare for the day that was lost. They fail to understand that the reason to book a cruise is to enjoy the ship and the activities and also the extended balcony I was really wanting to enjoy. If I just wanted to see the Bahamas I would have flown there and saved some money and time.
Called RCI, no help. Called Carnival again, they told me I could cancel my vacation and they would reimburse me my fare price. They do not care my wife and I had already scheduled our vacations and we have the resort that we booked also. Oh and before you look all the numbers they have go back to the same switchboard. No avail with getting a manager during all this, was told that this is Carnival's decision. I asked if I could switch to the Jacksonville cruise but nothing was left but interior rooms according to RCI and Carnival wouldn't even talk about it. No other cruise line is probably any better with customer service. One thing is for sure, this is the last time with Carnival.

We were really looking forward to our Thanksgiving cruise on the Liberty. We were notified that the ship was not able to go at full steam and as a result they were dropping two of our destinations (Grand Cayman and Falmouth) and replacing them with ONE destination–in Mexico–and keeping the original Mexican destination of Cozumel. So we lose the two better stops and go only to Mexico on a limping ship. Carnival started out with a good plan to make it up to us. They said we could keep going and get $50 gift card and 25% off our next cruise or cancel and get a full refund.
We opted to cancel. Problem is, we also bought the insurance. For the four of us, that was almost $500. Carnival claims it is non-refundable and was purchased through a third party. I didn't purchase it from anyone else and I didn't back out on what was promised to me–they did. Had we not bought the insurance, we would have cancelled and gotten every penny reimbursed. Or, had Carnival provided what we paid for and we used the insurance policy to cancel for another reason, I would have been fine with losing the insurance money.
Had Carnival kept its promise and fully reimbursed us, I would not be writing this review. It's bad enough that we have to now spend our Thanksgiving at home since it's too late to book anything else and the hours of time we wasted planning. That's okay. I understand these things happen. But now to be fighting for the $500 they owe us is a punch in the gut. I stayed on the phone with their escalations department until she hung up on me (I was not vulgar and told her I would hold on until she connected me with someone that had the authority to make the credit if she could not).

Booked in Aug. Notified in Nov. that our 4 day cruise in Dec. is cut to 3. Their compensation is ridiculous. $75 off and $25 boat credit. Or refund. They should offer more to accommodate this change. Customer service stinks!

Here recently I purchased an early saver cruise through Carnival with all intentions to enjoy Eastern Caribbean cruise. Unfortunately, I recently have been diagnosed with a Brain Tumor that has to be taken out soon or I will die. I called Carnival to tell them the situation that if I don't have this surgery, I will die and I have to cancel my booking. Hoping that since I have spent tens of thousands of dollars on past cruises, that they would consider my circumstances and cancel my booking without taking my deposit. Well I was wrong. I talked to 4 people and none were interested in helping. So, with that said, Carnival doesn't care about their customers. They only care about your money. I will never take another cruise with them again.

Me and my husband sail from Galveston on Carnival Liberty to Progresso and Cozumel on October 17-22 6 day cruise. We departed late and as we were sailing, the captain stated that we were having speed problems and couldn't reach maximum speed. Because of that problem, we were redirected to go to Progresso first instead of Cozumel which we got to both places late. Well on the way back to Galveston tx, we were still having speed problems. We finally arrived back in Galveston late causing us to Debark the ship super late causing an inconvenience for us all!!
I called carnival cruise after hearing two weeks after our trip that the Carnival Liberty canceled and grounded their ship for the same speed problem!!! They told me it wasn't anything they could do because they sail the ship with us passengers on it. They could have given us future vouchers or something especially for the slow inconvenience trip. I'm still trying to understand the fact that they sailed the ship knowing it had mechanical problems risking the safety of us passengers and now they decided to ground the ship. Carnival needs to do better for their passengers!!!

Carnival Fascination... from San Juan. The worst cruise ever! People are supposed to be allowed to have 1 wine bottle on the cruise, if you have a good one they will "confiscate" it because "they reserve the right". They opened my 90-year grandmother's luggage to take away 2 Perrier water she use for her stomach and left a big mess in it. Pieces of clothes missing and medications messed up. The cruise main deck smells like pee...but the bathroom in the cabin had the worse smell. Doesn't matter how many times they cleaned it up. Machines at the gym barely works...only few of them. To be fair, restaurant food was good. But I saw supervisors mistreating employees. I will never go back to this company! Don't waste your money!

We had gone on a carnival cruise 10 years ago and had a great time. Last week we did a 4 day cruise from Long Beach to Ensenada Mexico with a group of friends. I would not use carnival again or recommend the company. Most all the staff do not smile or say hello. We requested a king bed and got two small beds, we asked our room steward if he could make it into one bed and he could not understand why two men would want one bed. Had to go to the front desk and ask for one bed and it finally got done... first night dinner took hour to get food and when we got it it was so dry. I did not eat it.
I was ordering grey goose and 7 drinks and they kept bringing me grey goose and soda, it seem like a lot of the staff was new or had very little knowledge of English? The only place I found food that did not taste bland was Guys burger Joint. There was one night when the dinner food was good the rest of the time it all was dried out and bland. OH if you wanted good food you had to pay another $20.00 per meal to get it.
On a good note our room was always clean, our dinner server was sweet and she would sing while serving us... Bingo was a joke, each night we played they could never tell us what the prize money was, they just kept saying we are calculating it!! I won the second game on the second day of sailing and they don't give you cash at the casino cashier like Princess does. It took a full day to get the $100 credit on my onboard account... read the fine print. It says, "You can win up to $$ amount." Don't waste your money. If you want to cruise, I would not recommend Carnival cruise lines. They don't seem to care about their customers. Food quality is very low. Many people in our group said they plan to not use carnival again.

Me and 7 other family members purchased a cruise on the Carnival Victory headed for the Bahamas... we were all excited as this was our first time with Carnival. Hurricane Matthew recently passed through so we kept a close eye on the news and on our emails to make sure we would still be able to go. So far so good... until we board the ship and we were handed a paper saying that we would be going to Grand Turks, never having been there we were hoping for the best.
The ship was undergoing construction so half the elevators did not work causing people to climb many flights of stairs the whole time, and for someone like myself who has had 2 knee surgeries and a back surgery, this was not easy. The noise from the construction kept us up all night because our room was one door away. There was so much chaos around the buffet lines because they have no beginning or ending separation for all the areas that it took us an hour to get our first meal... which ended up being a huge disappointment, the food was worse than cheap buffet food and gave my sister food poisoning. We were always the last table served for dinner even though we were one of the first groups to sit down which caused us to miss or be late for any shows we wanted to see.
They had half the pools closed the majority of the time and when we went to the hot tubs only one was hot and completely packed full of people, come to find out the other one had been broken for 3 years!!! Or sail card kept getting cancelled for no reason so we kept getting locked out of our room and when we tried to play or purchase anything we couldn't and would have to go to guest services to have them fix it, only to be greeted with an attitude like it was our fault. With a lack of activities to do seeing as we had small children with us we were getting cabin fever.
Finally we get to Grand Turks which wasn't so Grand. We couldn't swim in the ocean because the water was too rough and the only water that was calm was in front of the ship which we were told by security not to go in because the ship's turbines were on and we could get sucked in. As soon as we get on the beach we got harassed to get braids done in our hair and when my friend got his daughter's hair done one of the women yelled at him for not letting her do the hair and then hovered over us giving us the evil eye until we all had to get up and walk away.
The shops there are the same shops we have in the outlets here, only more expensive. All the excursions had been canceled because of the rough seas. The only good part was they had a pool that we Sat at for the few hours we were there, but I have a pool at home and would have enjoyed it more. The magician show on the ship was laughable, people were walking out a few minutes after it started, same with one of the comedians.
I called to complain today about this long list of unhappy moments and told them how unsatisfied we all were, their response to me was "all we can offer you is a $25 credit for your next cruise". Are you kidding me... with the amount of money we all paid to get on your ship??? Needless to say I let her know that the generous $25 credit she offered me has no value because I will never cruise with Carnival ever again if that's how they rectify their mistakes... sticking with Royal Caribbean from now on.

I will preference this review by saying that we are seasoned cruisers, including Alaska and Hawaii. Carnival has NO SECURITY or means of order at the ports that we visited. At all three ports there were significant problems. Grand Cayman was the worst experience. We waited in line for over an hour to reach the checkpoint to board the tender boat. When we finally reached the gate, a group of about twenty individuals 'BULL RUSHED' the gate and cut in front of hundreds of people waiting to board. They pushed and shoved, shouted obscenities and pushed their way to the gate. FRIGHTENING. I literally FEARED FOR MY LIFE. THERE WERE PROBLEMS AT EVERY PORT.
The same behavior was prevalent on the cruise. People cutting in line at the buffet, etc. At lunch, one day a group attempted to intimidate me into giving them our table (the others were at buffet getting food). There was yelling, fighting, arguing, and FOUL LANGUAGE in our hallway at ALL HOURS OF THE NIGHT. We had a balcony cabin on the LIDO deck. While I understand that behaviors of individuals cannot always be controlled, CARNIVAL needs to get its act together and make people follow the rules. It creates an atmosphere of making 'rule following' individuals uncomfortable and thus ruining a vacation that was planned months in advance. Needless to say: NEVER AGAIN WILL WE SPEND OUR HARD EARNED DOLLARS on a CARNIVAL CRUISE. We planned and looked forward to this for too long for it to be such a DISAPPOINTMENT.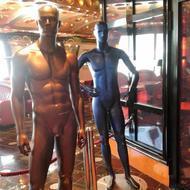 We booked an 8 day cruise to the Southern Caribbean 2 weeks prior to sailing. We were not informed that the Carnival Cruise Lines was catering to the L.G.B.T. community that week. Their nightly events were printed on their daily event schedule. There was a statute of 2 men with and without a penis and testicles placed outside one of the lounge where carnival hosted the party.
Needless to say, this was definitely an uncomfortable environment and at times unsafe because of angry heterosexual passengers. According to guest services, they were not aware until the day of embarkation that there were about 350-400 passengers booked for this event. Although I wasn't surprised, I just wished we were given the option prior booking. Complaints were made to guest relations and executives at the corporate office. Their response was "It's unethical to advise passengers of events of a particular orientation when booking your cruise."
In other words, it's a business and as long as you have the funds to purchase to the cabin and the required documents to sail, you may do so. So PEOPLE when you book your next cruise with Carnival don't be surprised if you see an Exotic Dancers Reunion and Church Leaders Group booked on the same cruise, all hosted by CCL. Shame on you Carnival!!!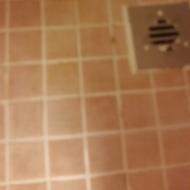 On June 29, 2016, my family and I had the unfortunate pleasure of sailing on a 3-day cruise to the Bahamas via Carnival Victory. We were subjected to bed bugs, mold in shower stall & doorways, stained & dirty carpet, dusty appliances, pubic hair, fecal manner ingrained around the rim of toilet, broken appliances and an outdated Zenith television set that looked like it was from 1980s. Our cabin smelled like cigarettes the ventilation was so poor that two of my family members increased inhaler use. We were also denied access to decent water, the available water source smelled and tasted like RUST. In order to gain access to H2O you had to pay for bottled water. In addition, we were locked out of our cabin 4 times and was not able to attend planned events due to having to walk 5 floors from our cabin to shower, void & perform ADL's.
This experience has left my family and I with physical, emotionally & mental scars that has resulted in PTSD! As a consumer, I've reached out to Carnival Director & Complaints Department with the hopes of a healthy resolution. However, their passive-aggressive tone indicates that they are only interested in capitalizing & oppressing consumers with unsanitary conditions. Please Note: They pay their stewardess & food service worker on the ship less than $3.00 an hour, which is ridiculous and unethical and a form of Slave Labor... In closing, Carnival Cruise got one thing correct; they are indeed a "Carnival of Misconception, Deception and Inhumane practices..." I challenge and recommend that and investigation be conducted on Carnival Cruises, ASAP (Pictures are available upon request)...

First off, let me say that my husband and I were very excited about this vacation. We planned, saved and sacrificed for the entire year so we could go. All gift giving moments were denied including my 50th birthday! We anticipated a much needed rest from our busy work schedules. We made all of the proper arrangements and readied ourselves for this wonderful experience. Then hurricane Matthew hit.
My husband monitored closely as the hurricane started its destruction, and we became even more uneasy as we watched the news unfold. We contacted the cruise line only to find out that we had to wait. And wait. And wait. So we did. Each day, at least twice a day my husband faithfully contacted the cruise line for updates, only to be told that they were continuing to monitor. We started noticing other ships being cancelled, but ours was not. We became more uneasy. We are not world travelers. We are "save for vacation" people. So we waited.
Now it is Saturday, the day we were scheduled to leave. We made the decision based on the fact that our flight was cancelled by the airline, and our ship was stuck out of port because the port was closed that we were not comfortable moving forward. And we were then told that we would receive a whopping $158.00 of our $1800.00 spent for this trip. This is AFTER we did make sure to get insurance, which basically does NOTHING. Needless to say, we are a bit devastated.
Please understand, we do not negate the thousands of people who have catastrophically affected by the hurricane. Comparatively our vacation means nothing. But it does mean something to us that this cruise line will not honor the fact that as much as we wanted to go, we simply cannot get there. We have been told a dozen different ways by a dozen different people from Carnival that there's nothing they can do. But there is. They can simply refund our money, and let us try again another time. That's all we want. Our money back. Not someone else's money, or an extra amount of money. Just ours.
So we can try to vacation sometime, somewhere. Our less than $2,000.00 is not going to break the corporation of Carnival. It won't even been noticed as lost. Seriously, what's the problem and when did we become so insensitive to hard working folks who just need a break? So that's my review. On a scale of Not impressed to yippy skippy Carnival would rank at a less than Not Impressed with us at this point. And that makes me sad.

So I haven't even went on my cruise and I'm already upset with my experience. So I purchased $25 on board purchases via the website using a gift card I got for my birthday. Since it was one of the prepaid gift cards as soon as I got the email it went through I threw the gift card away as it was used up. The next day I get another email saying "I'm sorry your purchase didn't go through." I call the customer service number seconds after receiving it and was told they couldn't find it. After 15 min they said it didn't go through and ask for another card. I told them it was a gift card and I threw it away. She said, "So do you want me to delete it then?" RUDE. I'm so sorry nothing. RUDE RUDE RUDE... I work in the travel industry so don't you worry Carnival I will tell everyone about this experience of poor customer service. I pray my cruise isn't as bad as this phone call.

I just got off my 7th cruise with Carnival. Yes things have changed. Gold members do not get invited to the Captain's party anymore. There's "too many of us." For the plat and diamond members who complained so hard and got gold members booted from the party. For that very reason I ask--what is going to happen when the too many gold members reach platinum and diamond levels? Then you're stuck with us. In fact as of my next cruise you are definitely stuck with me and mine! Bwahahaha! And guess what, now we're angry as hell that you got us kicked out of the party to start with. Think we overcrowded your elitist little party before? There's literally tens of thousands of gold members about to turn Platinum. Now what?
No there are no more chocolates on the pillows. Get over it. Go buy some thin mints if it is that important to you. It's candy. It's not like you're missing anything. Sweets abound on the ship. Yes the cabin attendants only do room service once a day now. Are you such a hog you have to have someone pick up after you twice a day? Yes? Then bring a maid. Pouting because there's too little room in the pools? Get your head out of your butt. The pools are only part of the entertainment. If you really want to be in them stake out a place early in the morning before the largest crowds and get your fix in. Not enough chairs? That IS a huge issue. We do a balcony because of that but we have also been known to simply move stuff that has been sitting for a while or that we see people put on chairs to 'save'. There's no saving chairs in cruising. Check the rules.
I have some bad things to say about Carnival, sure. I hate the lines in check-in so before I (JUST) hit priority status I sprang for the Faster to the Fun pass to skip the longest lines during check in. The food quality isn't up to 5 stars standards. Who goes to what is essentially a floating buffet and expects that? Too many it looks like. I think carnival could do a little better with food quality, sure. Are they going to? Nope. So I eat what I like and leave the rest. Also, get a steakhouse reservation. No way are you getting meals like that on land for a measly $35 a person. The buffet lines suck so I don't do the buffet. Also the food in the buffet line isn't great. SO I SKIP THE BUFFET. There's too much smoke in the casino. So I avoid it, sometimes that isn't possible. Suck it up and move faster is all I can do so that is what I do.
All in all it is what you make it. If the sink clogs and you let that spoil a whole cruise, then you are a sad human being. You really are. If you are too stupid to read a full contract and then get your knickers in a knot and complain you're an idiot. READ the contract. Or don't, because otherwise you would have nothing to complain about. I have had several ports canceled or changed. It is what you make of it. Does it suck? Sure enough, but I won't let it ruin an entire cruise. Also, wasting my time and energy whining to Carnival about something that I would have been aware of HAD I READ THE CONTRACT isn't something I am willing to do.
If you are and you honestly think your clogged drain, change in port, or the fact that you smelled something on a floating buffet that is also a floating toilet (Where else is all the buffet food people keep eating going to go?) is going to get you a refund by all means--wreck whatever happiness you might have had in the memories by wasting your time trying to get some money back. Me? I'll pass. Carnival is decent for the price, offers something for everyone, and is likely the closest thing to a 'luxury' vacation most of you, and me will ever get. So let's focus here folks. Is it worth ruining your trip to bitch about a buffet? because it IS a buffet and it's free. It's in the cost of your ticket. Like for real, get over it.

Cabin Stewards on this cruise lines only service your room once per day. Room initially had no ice bucket, room service menu, glasses, etc. Had to call and ask individually for each one. Bought a bottle of wine for room but when I asked for a cork remover none was forthcoming. I had to buy one. We selected evening cleaning not realizing that that was the only time he would enter our room, so we went from no ice all day, dirty towels, no garbage removed or room service trays removed for 24 hours, unless we specifically asked.
No security provided on ship as the hallways were used for people using them as a running track or a boxing ring to fight while drunk at 3:00 a.m. Went to sit down dinner one night and at the next table the waiter seated party of six one of which one man was so drunk he could hardly stand up. He also had on no shoes. The staff proceeded to take additional orders for drinks from him knowing he was causing a scene at the table. At one point his wife threw her napkin at him and stalked off, then he began telling everyone in lurid detail of his sex life with her. Many staff knew the situation but not one called security or intervened on behalf of the other guests. My husband end up having to approach the man and request that he not tell us about his sex life and quiet down.
Young woman and boyfriend were fighting outside of our room yelling and screaming but not one Steward called for assistance. Finally so many other guests came out of their room they acted like it was a joke and took it inside their room. I understand that Carnival makes their money by selling alcohol but at some point they need to take responsibility for the conduct of these guests when they continually serve them knowing they are drunk. Anyone with children or family oriented please stay away from Carnival, they only want your business if you are laying out more cash for their pockets. They won't even enforce their own rules with these drunken individuals.
Also, if you are paying $10.00 per day per person for tipping of staff and you can't even get them to pick up a towel without begging find another cruise lines. We have taken many cruises on Carnival and continued to support them as they went down hill. They have finally driven us away. We will not be returning customers and would advise you to steer clear of them also.

We took a Carnival cruise 8 years prior and had an okay experience but this time it was awful! 5 night cruise to Cozumel & Progresso MX. We paid to upgrade to a corner room with a wrap around balcony. This was a mistake... Our room was in poor condition! The bed was made and clean towels in the bathroom but other than that it had not been cleaned. The carpet was filthy and didn't get vacuumed the entire stay, the balcony glass was so dirty you could barely see through. The balcony chairs had bird droppings all over so we could not sit on them. The walls were stained with mold and had holes. Our door was all scratched up (pretty strange). Baseboards missing etc. I will attach pics.
From the moment we got on the ship we realized we were being herded like cattle, this really takes the fun out of the vacation! They go out of their way to make all the staff memorize names so you'll feel all warm and cozy like you're getting personal assistance, but that's the extent of it. The activities were over crowded, usually you have to stand in the back because seats are all taken. Carnival does offer a less expensive cruise but I'd so much rather pay a little more to be on a cruise line with some class and standards. We will never cruise Carnival again... The name says it all!

The $2,600 dollars that I spent on this trip was a total waste. For starters Carnival representatives are very misleading. The cruise was nothing like they described. The employees at the terminal were extremely rude, the food was HORRIBLE, they had us in the wrong rooms, the water in the shower smelled like sewage, the king size bed we were suppose to have were two twin beds pushed together and it still wasn't the correct size, there was no seafood on this ship, if you wanted a lobster you had to pay an additional 20.00 dollars for each one! The hallway had a bad smell also. Everything was too expensive on the boat. They don't offer any package deals on the pictures, we paid $60.00 dollars for 3 pictures, a 12 oz soda is near $3.00 dollars. Real after 3 days there's nothing to do. I can go on and on, I don't recommend anyone to cruise with them. I will never cruise with Carnival again! Worst 5 days of my life!

ConsumerAffairs Research Team
The ConsumerAffairs Research Team believes everyone deserves to make smart decisions. We aim to provide readers with the most up-to-date information available about today's consumer products and services.
Carnival Cruise Lines offers cruises with both family-friendly and adult activities.
America's most trusted cruise line: Reader's Digest voted Carnival America's Most Trusted Cruise Line, as of October 2015.
Cruise-a-Nality quiz: Before booking, guests can take Carnival's Cruise-a-Nality quiz online to find the perfect cruise.
Shore excursions price guarantee: Carnival guarantees the best possible price on shore excursions and refunds 110 percent of the price paid if a lower price is found.
Themed cruises: Carnival offers themed cruises based around popular TV shows, bands and activities such as dance.
Great Vacation Guarantee: Carnival guarantees guests will love their vacations or get their money back. Any guest that decides the cruise is not what they expected and wants to leave within the first 24-hours is eligible for a full refund plus an additional 10 percent for the inconvenience.
Best for The Carnival Cruise liner is best for budget-aware cruisers and families.
Carnival Cruise Lines Company Profile
Company Name:

Carnival Cruise Lines

Year Founded:

1972

Address:

3655 NW 87th Avenue

City:

Miami

State/Province:

FL

Postal Code:

33178

Country:

United States

Website:

http://www.carnival.com/