Best Transportation and Rideshare Apps
Few inventions have changed public transportation quite like rideshare apps. Consumers can call for a personal driver with a push of a button, and the popularity of rideshare apps has been challenged by taxi companies and government regulations.
Now, there are numerous rideshare apps to help consumers get to their destinations. From apps that hail personal drivers for one-way trips to those that allow consumers to rent cars directly from owners, the diverse selection of rideshare apps helps consumers find the service that best fits their needs.
Compare Reviews for Top Transportation and Rideshare Apps

Uber
Read 1158 Reviews

Founded in 2009 and launched in 2010, Uber operates in over 500 cities throughout the world. Uber's easy-to-use app and rapid expansion plan make it a useful rideshare option for people in participating cities.

Turo
Read 351 Reviews

Turo started in 2009 in San Francisco and has since expanded to offer its car sharing service in participating cities in the United States and Canada. Turo is dedicated to making car sharing a thriving industry.

Lyft
Read 273 Reviews

Since its launch in the summer of 2012, Lyft has been offering rideshare services to consumers in many United States cities. Its easy-to-use app allows for a quick and convenient way to catch a ride.

Greyhound
Read 1583 Reviews

Greyhound was founded in 1914 and now serves more than 3,800 destinations across North America. Greyhound has partnerships with many other independent bus lines as well as additional entities such as BoltBus and Greyhound Express.

Amtrak
Read 774 Reviews

Founded in 1991, Amtrak is a passenger railroad service that provides intercity travel across the contiguous United States. Amtrak serves over 500 destinations in 46 states with its headquarters in Union Station in Washington D.C.

Zipcar
Read 64 Reviews

With operations in over 500 cities across nine countries, Zipcar is one of the leading car sharing networks in the world. Zipcar was founded in 2000 and has a collection of over 50 makes and models of self-service vehicles.

Megabus
Read 606 Reviews

Megabus.com offers city-to-city bus tickets for low prices. Consumers buy tickets online, using either their computers or the Megabus phone app. Megabus has major transportation hubs across the United States and Canada.

Super Shuttle
Read 130 Reviews
Prime Time Shuttle
Read 91 Reviews
Arro
Read Expert Review

In 2015 the Arro app launched to help taxis compete with the growing rideshare market. The simple, easy-to-use app lets consumers hail cabs at the push of a button, and it automatically pays cab fare and tip.
Thank you, you have successfully subscribed to our newsletter!
Enjoy reading our tips and recommendations.
We value your privacy. Unsubscribe easily.
Transportation and rideshare app features
Vehicle choice
The first step in choosing a rideshare app is deciding what kind of car fits the consumer's needs. Apps usually let consumers choose from a selection of car types.
Economy cars: For one to three passengers, a simple economy car is probably all consumers need to get to their destination.
Vans: For groups, a large vehicle or van may be necessary. Some apps allow you to request vans for transporting larger parties.
Luxury cars: Some apps have luxury car options driven by professionals for consumers who want to go to their destinations in style.
App convenience
One of the most important features for rideshare apps is convenience. An app that is approachable and easy to use can make the rideshare experience more enjoyable.
User interface: Rideshare apps are only convenient if they are easy to use. Clear directions, identifiable options and an understandable interface helps make an app more convenient to use.
Payment options: Most apps pay for rides by linking up with the consumer's credit cards. Some apps even allow consumers to pay through Google Wallet or PayPal for added convenience.
Safety
Few features matter more to consumers looking for a ride than safety. Consequently, rideshare companies have taken extra steps in keeping their drivers and passengers safe.
Vetting processes: Rideshare companies are usually transparent about their vetting processes for drivers. A series of background checks and in-person training sessions are often standard for driver vetting.
Insurance: Rideshare cars must be insured in order to be on the road. Basic liability insurance is usually provided through the company, and users who rent from car sharing services can often pay for extra coverage.
Consumer feedback: Many rideshare apps allow consumers to rate their drivers. This process allows consumers to be selective about their drivers, and it can help make sure companies are aware of poor drivers.
Additional options
Even after consumers find the right car, they may require extra considerations. Car seats or handicap-accessible cars are often available upon request.
Car seats: Some rideshare companies allow consumers to select car seats if they are riding with children.
Handicap-accessible cars: Rideshare apps often offer the option for consumers to request handicap-accessible vehicles. Vehicles with wheelchair ramps, hand controls or scooter lifts may be available upon request.
Car drop-off and pickup: Consumers who rent a car through car sharing apps may be able to choose where they can pick up their cars or where they deliver it.
Availability
Choosing a rideshare app may depend on where consumers are located. As of 2016, rideshare apps are still new, and availability may vary across companies.
Operation times: Rideshare apps, especially those designed for carpools or for taxis, may only operate during certain hours. Rideshare apps will list a schedule if drivers work on a schedule.
Participating cities: Rideshare apps may only be available in certain cities. Limitations due to population, city size or legislation may inhibit rideshare services in a few select cities.
Cost
Consumers may also want to evaluate cost when choosing which rideshare app to use. Pricing structure varies across companies, so consumers should research which options give them the best deal.
Flat fares: Rideshare companies may charge a flat fare or meter fare that does not change. This model is most common in rideshare apps that contact taxis.
Price surge: Some rideshare services may be subject to price surge. When services are in high demand, fares may go up. Rideshare apps will usually let consumers know when their companies are experiencing price surge.
Coupons: A lot of rideshare apps offer access to coupons for rideshare services. Some even allow consumers to refer their friends in order to receive discounts.
Carpool options: Some rideshare services allow consumers to ride with others with destinations along the same route. Carpool options are cheaper, though the getting to the destination may take a bit longer.
Types of rideshare apps
Personal rideshares
Personal rideshare apps are the most common apps available for use. These apps connect the consumer with a driver to get a ride.
Taxi apps
Some apps work directly with local taxi services. These apps can hail a cab instead of a personal driver.
Car sharing apps
Car sharing apps allow consumers to rent cars, either from individual owners or from motor pools, who need more than just one ride.
Carpooling apps
Apps for carpool services allow consumers to share car rides with others traveling along the same route to save money and reduce carbon emissions.
Family–focused apps
Some rideshare programs are specifically designed for families. These apps contact drivers to pick up children from school or help transport families around town.
Who uses transportation and ridehare apps?
Travelers
People who travel to cities for business or vacations often find themselves without reliable transportation. Rideshare apps can help travelers avoid car rental or public transportation fees.
Environmentally conscious consumers
Many rideshare apps allow users to carpool. This service keeps emissions lower by having fewer cars on the road.
Bar patrons
Rideshare apps can help alleviate the problem of drinking and driving. Rideshare apps ensure people make it home safely at the end of the night.
People who live in metro areas
Not everyone has a vehicle, and for people who live in metro areas, they may not need to. Rideshare apps can provide a cheaper alternative than purchasing a car just to run errands.
Businesses
Some rideshare apps have ride management software for businesses. This service can help businesses keep track of travel expenses for employees.
Busy families
Working parents can use rideshare apps to help transport their children or the entire family if they are too busy to drive themselves.
Students
College students who do not have cars on their campus can make use of rideshare apps for traveling to and from campus.
Expert reviews for rideshare apps

Founded in 2009, Uber launched its rideshare app service in 2010. Uber's easy-to-use app lets consumers connect with drivers in over 500 cities worldwide.
Read More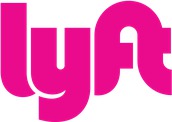 Lyft launched in 2012 as a service of Zimride, a ridesharing company that focused on longer trips between cities. Lyft offers rideshare service over short distances in cities across the United States with operations in select international cities.
Read More

Founded in San Francisco in 2009 and launched in 2011, Getaround is a car sharing service that allows drivers to rent cars from their owners. Getaround currently operates in San Francisco, Oakland, Portland, Berkely, Washington D.C. and Chicago.
Peer-to-peer rental: Getaround works by renting a car directly from the owner. Owners register their vehicles with Getaround, set their own rates and receive 60 percent of the rental earnings.
Insurance included: All Getaround rentals are insured through Getaround's primary insurance policy. This policy covers liability, collision, property damage and uninsured motorist protection.
24/7 roadside assistance and support: Consumers who encounter trouble can contact Getaround for assistance. Getaround offers 24/7 roadside assistance through The National Automobile Club.
Getaround Connect™: The Getaround Connect™ is an electronic device installed in a renter's car that provides GPS tracking, engine lock and tamper protection, so owners can monitor their cars. The Enhanced Security option allows owners to immobilize their cars starter when it is not in use during a Getaround trip.
Digital key: The Getaround app works with a digital key. Consumers use the app to unlock the car to access their rental.
Best for: Getaround is best for consumers who want to rent a car to drive themselves and for owners who want to monetize their inactive cars.

Turo is a car rental marketplace for travelers in the United States and Canada who can choose to rent cars from nearby owners. The company was founded in San Francisco in 2009.
Read More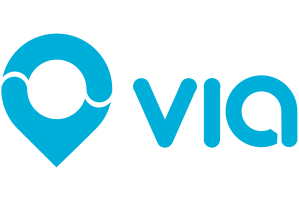 Via is an on-demand transportation company in New York, Chicago and Washington D.C. The company was founded in 2012 and offers its transportation services at a flat rate.
Experienced drivers: Via's drivers are trained and experienced, and all are covered with the required insurance. Consumers can rate their drivers to let Via better monitor their performance.
Sharing with others: Via is a carpool service, meaning that consumers will share rides. This keeps costs and carbon emissions down in participating cities.
Corner to corner service: To keep the driver's route fast efficient, each pickup takes place on the nearest corner along the route. After booking a ride, consumers are directed to their nearby pickup location.
Refer a friend: Via's refer a friend program allows consumers to refer their friends to earn discounts on rides.
Flat-rate fee: Via's flat-rate fee means that there are no surprise charges for a ride. Prices vary from city to city, so consumers should check the company website for a full list of prices.
Best for: Via is best for consumers in New York, Chicago and Washington D.C. who want a carpool service that's a cheaper alternative to taxis or individual rides.

Formerly called InstantCab, Summon is an on-demand platform that consumers can use to get a ride quickly. Summon uses both personal drivers and taxis and currently operates in San Francisco.
Taxis and personal drivers: Because Summon uses both personal drivers and taxi services, plenty of drivers are available for consumers to use. Consumers can choose from taxis, personal drivers or first available.
Scheduled pickups: The option to schedule pickups ahead of time can help consumers design their own trip schedules. Cancellations are free up to 30 minutes before pickup.
Driver vetting process: Summon verifies each of their drivers through a series of background checks and training. For a complete list of their requirements, see the Summon website.
Airport flat fares: For trips to or from airports in the San Francisco area, Summon offers flat fees. These prices are available only for personal drivers; standard meter fees apply to taxis.
Blog: Summon's blog is updated with news about the service. The blog also contains profiles of drivers.
Best for: Summon is best for consumers in the San Francisco area who want the option to choose between personal drivers or taxis.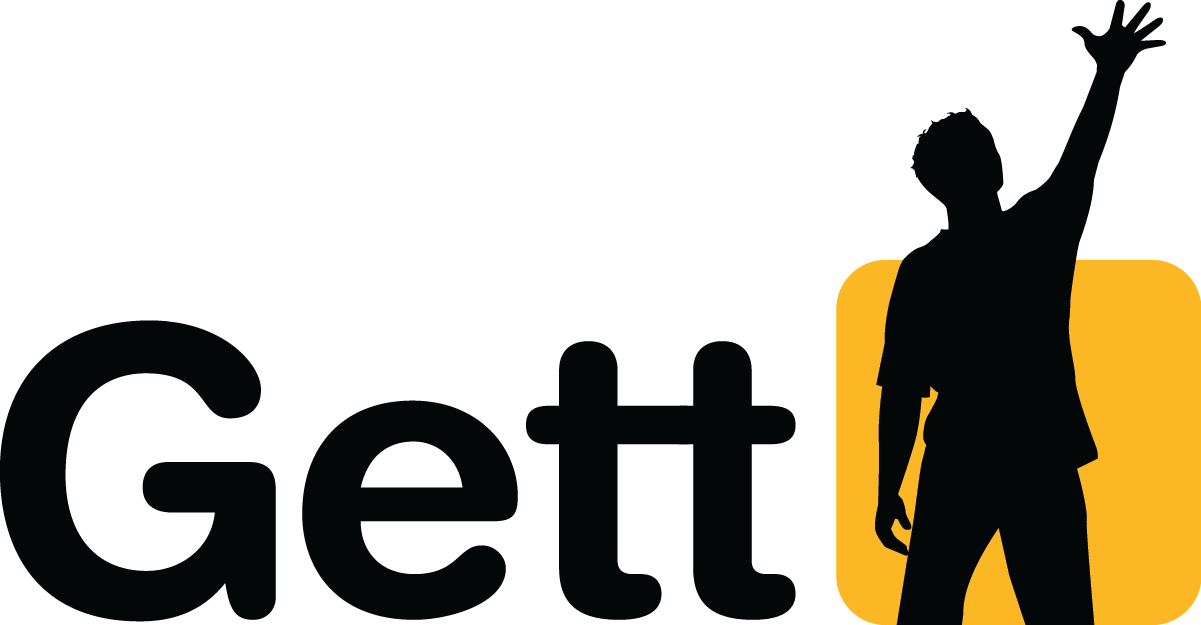 Formerly known as GetTaxi, Gett is a mobile app for booking cars that is usable in over 60 cities around the world. Consumers request or schedule a cab anywhere in participating cities, and Gett for business offers transportation solutions and management software.
No surge pricing: Gett is committed to transparent, reliable pricing. Gett guarantees no surge pricing, and fixed quotes are available as soon as the ride is requested.
Book for now or later: Consumers can either request for immediate pickup, or they can schedule a ride for a future time.
Gett for business: Gett can partner with businesses to offer their ride services at predictable prices and dependable schedules.
24/7 live customer care: Gett offers 24/7 customer care via their Gett in Touch email service or their phone number.
Surge reimbursement credit: Users in New York who have paid surge prices from other rideshare services can send proof to Gett in order to get ride credit equal to their surge charges.
Best for: Gett is best for consumers in participating cities who need a taxi and want to avoid surge pricing.

Launched in 2015, Arro is an app that allows consumers to hail taxis with a push of a button. Arro is currently available in Boston, Chicago and New York, and the company plans on expanding to more United States cities.
Standard meter rates: Arro follows standard regulated taxi fares—no surprise charges or surge pricing.
Pay current cab: Consumers can pay their current cab with the Arro app, even if they hailed a cab the old-fashioned way.
Automatic payment: The consumer's fare and tip are paid automatically at the end of the trip. There is no extra cost to pay with the Arro app.
Notification sign-up: Consumers can sign up to be notified when Arro becomes available in their current cities.
Streamlined interface: Arro's simple interface allows users to simply tap on the screen to hail the nearest taxi. If they are already in a taxi, they can easily type in that taxi's code set up an automatic payment.
Best for: Arro is best for users in participating cities who need a quick taxi to their destination without paying surge prices.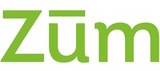 Zum is a rideshare service in the San Francisco Bay Area and Orange County that offers scheduled and on-demand rides and care for children. Consumers use the Zum app to schedule rides for their children from a small team of dedicated, specially-selected drivers and childcare professionals. Zum Kids App allows children to access their schedules and to stay informed about their drivers and routes.
Extensive driver vetting: Each Zum driver is personally matched to consumer's needs and has extended childcare experience and strong driving backgrounds. All of them must pass FBI and DOJ background checks, and DMV records are consulted on a regular basis. Zum has a zero tolerance policy for intoxicated drivers.
Single family or Carpool rides: Consumers have an option for single-family or carpool rides at different rates. Single-family rides are more expensive but conform to the consumers' schedules. Carpooling saves money but may be a bit slower.
Recurring scheduled rides: The Zum rideshare app makes setting a calendar easy for recurring rides, allowing consumers to set regular schedules for their children.
Childcare: Childcare service can be added before, during or after a ride in 15-minute increments. Zum charges $6 for every 15 minutes up to a maximum of two hours.
Zum for seniors: Zum also offers a dedicated driving service for senior citizens. Seniors or their family members can use the Zum app to schedule rides.
Best for: Zum is best for busy families in the San Francisco Bay Area and Orange County who need travel solutions or nanny services for their children.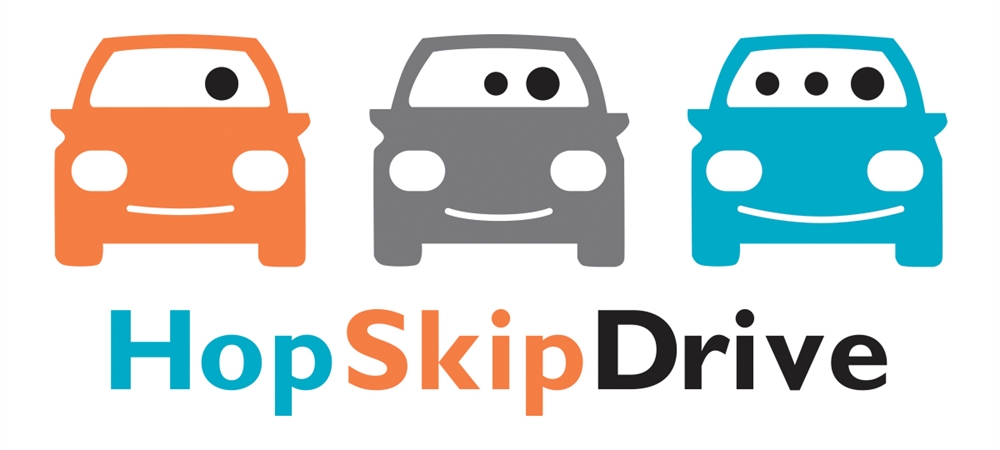 HopSkipDive was founded in 2014 by working mothers who wanted to help other busy families keep up with their schedules. With the HopSkipDrive rideshare app, users can schedule car rides and pickups for their children. HopSkip Drive currently operates in the Los Angeles area.
Safety considerations: Each HopSkipDrive driver completes a 15-point driver certification process (which can be viewed online) and must have extensive childcare experience. HopSkipDrive also uses personalized code words selected by consumers to make sure their children can confirm the driver.
Meet your driver: When consumers set up a ride, they are matched with a HopSkipDrive CareDriver. They are given full profile information each driver to make sure they are a good fit for their family.
Real-time tracking: Consumers can use the HopSkipDrive rideshare app to track their child(ren)'s ride in real-time.
Single-family and carpool options: HopSkipDrive's single-family rate begins with a $16 minimum. Carpool services start at a $10 flat rate per family.
Schedule recurring rides: Consumers can schedule recurring rides with the HopSkipDrive app. They can also set carpool schedules with other families through the app.
Best for: HopSkipDrive is best for busy families in Los Angeles who want a safe and efficient way to transport their children to keep them on a schedule.
Compare Reviews for Top Transportation and Rideshare Apps

Getaround
Read Expert Review

Getaround is a car sharing service that is committed to building an efficient transportation system by letting owners rent their idle cars to consumers. The company was founded in San Francisco in 2009 and launched in 2011.

Gett
Read Expert Review

Founded in 2010, Gett (formerly GetTaxi) launched in Tel Aviv in the summer of 2011. This application connects users with taxi drivers in the area. Gett is available in over 60 cities all over the world.

HopSkipDrive
Read Expert Review

Founded by three working mothers in 2014, HopSkipDrive is a ride service for children designed to help busy families. The HopSkipDrive app allows consumers to schedule rides and carpools with drivers dedicated to childcare.

Summon
Read Expert Review

Founded in 2012 as InstantCab, Summon operates in the San Francisco area. Summon gives consumers the option of choosing between a taxi or a personal driver to keep a large pool of drivers available and reliable.

Via
Read Expert Review

Founded in 2012, Via is an on-demand carpool service that allows consumers to share rides with others to save money and keep traffic low. Via charges a flat-rate fee and operates in New York, Chicago and Washington D.C.

Zum
Read Expert Review

Created to help working families in the San Francisco Bay Area, Zum is a rideshare app and service designed specifically for children. Zum uses its team of drivers to help keep families and children on their busy schedules.
Disclaimer
Information in this guide is general in nature and is intended for informational purposes only; it is not legal, health, investment or tax advice. ConsumerAffairs.com makes no representation as to the accuracy of the information provided and assumes no liability for any damages or loss arising from its use.