High-end card raises the competition for the affluent consumer
07/18/2017
|
ConsumerAffairs

By Mark Huffman
Mark Huffman has been a consumer news reporter for ConsumerAffairs ... Read Full Bio→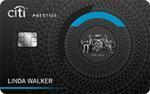 Citi has added new perks to its luxury travel credit card, upping the ante when it comes to rewards.
The Citi Prestige Card, which is metal instead of plastic, offers a number of new benefits, including a free night's stay at any hotel when you book stays of four nights or more and have the savings automatically applied to your statement. That takes effect July 23.
Another perk is the ThankYou Points program, which rewards cardholders with cash. For example, 50,000 points...
More
According to WalletHub, it's the Barclaycard Arrival Plus World Elite Mastercard
05/02/2017
|
ConsumerAffairs

By Mark Huffman
Mark Huffman has been a consumer news reporter for ConsumerAffairs ... Read Full Bio→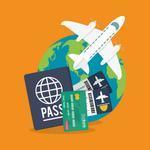 Choosing the right credit card is important. After all, some cards are more rewarding than others.
But in addition to how much cash back a card gives you, or how many miles in offers, there are other things to consider. How useful is the card in certain situations? In particular, how useful will it be to you in your specific situations?
For example, one card might be just fine if you never leave the country. But if you travel abroad every once in a while, you might consid...
More
Sort By