Taking advantage of one can save frequent travelers plenty of money
08/10/2017
|
ConsumerAffairs

By Mark Huffman
Mark Huffman has been a consumer news reporter for ConsumerAffairs ... Read Full Bio→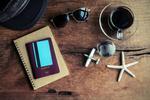 More consumers are traveling thanks to an improving economy, and many are taking advantage of credit card and travel industry loyalty programs that reward that travel.
Choosing the right card or plan usually depends on the kinds of travel you do, but U.S. News and World Report has highlighted what it deems the best programs for everyday travelers.
Marriott Rewards took top honors in the Best Hotel Rewards Programs category, scoring points for its ease of earning points, a...
More
High-end card raises the competition for the affluent consumer
07/18/2017
|
ConsumerAffairs

By Mark Huffman
Mark Huffman has been a consumer news reporter for ConsumerAffairs ... Read Full Bio→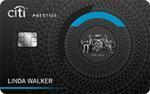 Citi has added new perks to its luxury travel credit card, upping the ante when it comes to rewards.
The Citi Prestige Card, which is metal instead of plastic, offers a number of new benefits, including a free night's stay at any hotel when you book stays of four nights or more and have the savings automatically applied to your statement. That takes effect July 23.
Another perk is the ThankYou Points program, which rewards cardholders with cash. For example, 50,000 points...
More
Sort By