According to WalletHub, it's the Barclaycard Arrival Plus World Elite Mastercard
05/02/2017
|
ConsumerAffairs

By Mark Huffman
Mark Huffman has been a consumer news reporter for ConsumerAffairs ... Read Full Bio→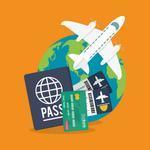 Choosing the right credit card is important. After all, some cards are more rewarding than others.
But in addition to how much cash back a card gives you, or how many miles in offers, there are other things to consider. How useful is the card in certain situations? In particular, how useful will it be to you in your specific situations?
For example, one card might be just fine if you never leave the country. But if you travel abroad every once in a while, you might consid...
More
It also adds $100 to the annual fee
03/02/2017
|
ConsumerAffairs

By Mark Huffman
Mark Huffman has been a consumer news reporter for ConsumerAffairs ... Read Full Bio→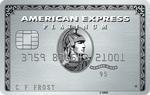 In recent years, consumers have figured out that using a credit card with generous rewards, such as cash back or discounts on travel, could provide real advantages.
Since then, credit card companies have been in a rush to develop new rewards cards to entice these savvy consumers.
Now, American Express is adding what it calls "a new generation of benefits" to its top-tier Platinum Card. Along with the new rewards comes a new annual fee -- $550 a year, up from $450.
The new ...
More
Sort By