According to a study, the Chase Sapphine Preferred comes out on top
06/22/2016
|
ConsumerAffairs

By Mark Huffman
Mark Huffman has been a consumer news reporter for ConsumerAffairs ... Read Full Bio→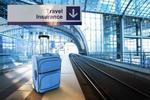 There are many things that can derail a vacation, leading to some hefty expense for those with non-refundable reservations. That's why many consumers choose to purchase travel insurance.
But a new report from CardHub, a credit card comparison site, finds a handful of credit cards provide pretty good insurance coverage, if used to purchase the trip. They don't cover all contingencies, but some you might not expect.
The CardHub study found that travel insurance perks by cre...
More
Initial 50,000 bonus points impressed the judges
06/08/2016
|
ConsumerAffairs

By Mark Huffman
Mark Huffman has been a consumer news reporter for ConsumerAffairs ... Read Full Bio→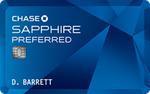 If you were to choose a credit card solely for use to pay travel expenses, CreditCards.com recommends the Chase Sapphire Preferred card.
The credit card website says the Chase Sapphire Preferred came out on top in its latest rankings. It won points for the 50,000 points cardholders get just for opening an account.
It also won praise for ease in cashing in those points and its collection of rewards the judges described as "user friendly."
There is no doubt the Sapphire Pref...
More
Sort By