Regular Cathay Pacific customers would benefit the most
02/14/2017
|
ConsumerAffairs

By Mark Huffman
Mark Huffman has been a consumer news reporter for ConsumerAffairs ... Read Full Bio→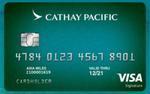 Cathay Pacific is the latest airline to roll out its own branded travel rewards credit card. The airline is teaming with Synchrony Bank to issue the Cathay Pacific Visa card.
Consumers who routinely fly the airline will get the most benefits. Cathay Pacific flies to 173 destinations in 42 countries and territories. While the most perks are for tickets on those flights, the company says the card can be used anywhere in the world where Visa is accepted.
While mostly an Asia...
More
The Starwood Preferred Guest card from American Express tops the list
11/21/2016
|
ConsumerAffairs

By Mark Huffman
Mark Huffman has been a consumer news reporter for ConsumerAffairs ... Read Full Bio→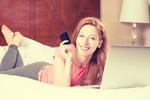 Not all travel rewards credit cards are alike. In addition to the variety of perks they offer, they tend to also reward different kinds of travel.
An airline card rewards frequent flying. A gasoline card provides extra cash back when you fill up. And a hotel credit card can give you a free night's stay here and there. Sometimes, it can give you a lot more.
When it comes to hotel credit cards, the card comparison site CreditCards.com singles out the Starwood Preferred Gues...
More
Sort By