It also adds $100 to the annual fee
03/02/2017
|
ConsumerAffairs

By Mark Huffman
Mark Huffman has been a consumer news reporter for ConsumerAffairs ... Read Full Bio→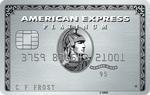 In recent years, consumers have figured out that using a credit card with generous rewards, such as cash back or discounts on travel, could provide real advantages.
Since then, credit card companies have been in a rush to develop new rewards cards to entice these savvy consumers.
Now, American Express is adding what it calls "a new generation of benefits" to its top-tier Platinum Card. Along with the new rewards comes a new annual fee -- $550 a year, up from $450.
The new ...
More
Regular Cathay Pacific customers would benefit the most
02/14/2017
|
ConsumerAffairs

By Mark Huffman
Mark Huffman has been a consumer news reporter for ConsumerAffairs ... Read Full Bio→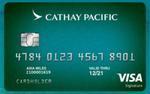 Cathay Pacific is the latest airline to roll out its own branded travel rewards credit card. The airline is teaming with Synchrony Bank to issue the Cathay Pacific Visa card.
Consumers who routinely fly the airline will get the most benefits. Cathay Pacific flies to 173 destinations in 42 countries and territories. While the most perks are for tickets on those flights, the company says the card can be used anywhere in the world where Visa is accepted.
While mostly an Asia...
More
Sort By