Site now offers 36 routes to 10 Cuban destinations
10/13/2016
|
ConsumerAffairs

By Mark Huffman
Mark Huffman has been a consumer news reporter for ConsumerAffairs ... Read Full Bio→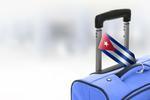 With the thaw in U.S.-Cuban relations, it's easier now for Americans to visit the island nation, and there are even more ways to get there.
CheapAir.com reports it has expanded the number of flights on its site between the U.S. and Cuba. It says it now offers 36 routes from 11 U.S. cities to 10 Cuban destinations, adding over 280 weekly flights that have been approved by the Department of Transportation.
Americans can fly to Cuba on eight major airlines – JetBlue, America...
More
It can save them up to 30% on the cost of the room
09/06/2016
|
ConsumerAffairs

By Mark Huffman
Mark Huffman has been a consumer news reporter for ConsumerAffairs ... Read Full Bio→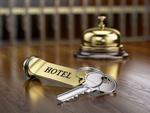 Hotel booking sites have made it easier to book a hotel room in recent years. You simply go online and compare hotels and rates for your particular destination and dates.
Of course, it costs the hotels something, but they're usually happy to pay it because it keeps them closer to full occupancy.
But now, when travel has picked up and hotels everywhere seem to be busy, the New York Times reports hotels are offering incentives to have travelers book directly with them, inst...
More
Sort By