Consumer Reviews and Complaints

I bought couple of bikes for my kids yesterday from Plaza 48 location, Long Island City. Store manager Anthony was great! I forgot to bring my 15% coupon, but he gave me 15% discount. So I didn't have to travel back to my home to get the coupon.

HORRIBLE experience! STAY AWAY unless you want to risk your baby's happiness as it may never receive their toy. I have tried to make 5 online orders and NONE of them went smoothly. I made two orders online, then 2 hours later I received a cancellation saying the item was unavailable. How come. Isn't your store in sync with availability?! The credit was issued 2 days later while you were quick to take the money on purchase that was never available. I made another order of different item, waited for a whole week and the FedEx saying Delivery Exception, shipper requested it to be returned?!?! Never received it and I needed for my baby. How cruel is that?

If I can give below one I would have done so. I ordered a crib and a dresser to be delivered to the house. The shipping company called minutes prior to pulling in my driveway informing that they have a delivery for me. The driver wanted to drop my crib and dresser on the asphalt even though we paid around $300 for shipping and delivery since they are heavy. The driver rejected to put them inside the house so we rejected the delivery. My husband called Toys R Us and they assured us that they will credit our $1400 back into the account. Yesterday we called to check on the status and Toys R Us informed they have nothing to do with this and that's our problem with the shipping company. The supervisor rejected to talk to us by all means. The guest relation was trying to help and the supervisor didn't even to talk to me and offered me a $20 coupon!! What a shame.
I went in July to Manchester store. The baby registry staff greeted us and they were extremely helpful. Our family and friends started going there but each time someone wanted to buy something in the registry, the staff informed that it's out of stock!!! It happened with every friend who went there to buy stuff for my baby!!! Also, I ordered an ottoman and a nursery chair early July. Called the store so many times and I stayed on hold for hours. No one was able to locate my order or even update on the status. Even though they requested a full payment upfront. I don't know where is the management of that store!!! We the pregnant woman need less stress. I can't believe how poor and unsatisfactory is your customer service and your service after sale. Shame on you!!! This is our hard earning money!!! Now I deleted my registry after spending hours at the store and while surfing their website to build it. This is the biggest scam ever.

This is the worst two-week shopping experience on a website I have ever experienced. For two weeks I have shopped the Toys R Us website only to not be able to navigate on the gift registry. Filling my cart then having it end up empty. The baby shower is in four days. I could have gone shopping in far less time. A credit card offer kept popping up forcing me to exit and start all over again. I wonder if my personal data has been compromised or if the website has been hacked. All of it is gone after opening an account and an empty cart. I went into the help area and the chat was closed. I gave up. I have never filed a complaint, I'm pretty easy going. This one is too much to overlook.

Ordered a baby car seat for a coworker 2 weeks prior to shower. Guaranteed delivery in 5-7 days. Put in as scheduled delivery (by mistake per Toys R Us employee) causing car seat not to be delivered as scheduled and no present for shower over a week after expected delivery!
How do I know I can trust these reviews about Toys R Us?
880,156 reviews on ConsumerAffairs are verified.
We require contact information to ensure our reviewers are real.
We use intelligent software that helps us maintain the integrity of reviews.
Our moderators read all reviews to verify quality and helpfulness.
For more information about reviews on ConsumerAffairs.com please visit our FAQ.

I was only in San Antonio for 4 days and so I ordered a bike from Toys R Us since they promised a 2-3 delivery date. I paid extra for expedited shipping. It took 5 days to receive - and so I had to stay 2 days at a hotel while waiting for the bike to arrive. I tried to reach someone to help me - to no avail. Extremely frustrating. Liars and awful customer service!

When in April 20, I go to Toys R Us online and bought a Nerf Modulus and Upgrade kit, it totally cost me RM 380.00 on Maybank account. Then until now July, I never heard again about my order news, then I try to make a call to the Customer Service and already showed them my order number. But they say 'Sorry, we are unable to help you on online purchase.' Then I was so angry and I make a argument with them on Toys R Us office. Then I say, "Next time I will never come to Toys R Us purchase any ** item!" The other toy store is better 10x for Toys R Us!!! Totally scam my RM 380.00!! #NeverToToyRus #RM380.

Upon learning my Rewards R Us points expired I called customer service to try to see if I could get them back. I was told I would receive a $20 coupon through email along with a reference number and never did. After calling again I was told in order to be helped I would need to provide the reference number that I never even received! The way the customer service operates is very manipulative, make sure you write down everything and ask for a reference number or else you will not be helped. Very disappointing, especially for a children's store!

ONE STAR IS TOO MUCH TO GIVE. I Placed a Nursery Order at Toys R Us in Feb. 6months ago!!! Was told 6 week delivery!!! They took my money and I still do not have all my items! I escalated this in April. Was promised rest of my order June 30th and I don't have it all!!! I now have a baby and don't have all my furniture. Toys R Us Regina told me to call head office. I have. 4 times in April and just did Thurs/Fri/Monday and each day told I would get a callback. TOYS R US has never called me back!!! I'm so sick of hearing 2 more weeks from 6 Months ago! What horrible customer service at the store and calling into customer service!!! I want my items that I paid for!!! Oh wait. They offered me free shipping for all the hassle!! Which it was already!!! At this point I'm wondering if I'll ever get the rest of my order that was paid for!! Or even a call back from them!!

Last night I placed an online order for 4 separate Lego toys totaling over $100. When closing my order, it gave me the option for shipping and I chose 2 day shipping at the rate of $19.99. The listing and order verification showed everything in stock. I received a confirmation this morning that showed one item only being sent to my billing address, not my shipping address. The order was for the $12 item and shipping was being charged at $19.99. No other confirmations but I assume they are going to charge me $20 every time one order is being sent. This is a complete ripoff.
They misrepresented the order that was not mutually agreed upon when I confirmed my billing... But they will eventually mess up my banking account. As a single parent, I do not appreciate this and will NEVER order from them online again. If you need something from Toys R Us, go into the store and handle whatever with a store representative. At least, you will have a better understanding.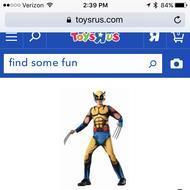 I always buy from Toys R Us and never had a problem, but this to me seems like some false advertisement and isn't right. I bought a Wolverine costume and it shows with claws and nowhere does it say claws sold separately. I get it today and no claws. It's very bad advertisement. I search before I bought this one and some were sold with claws and some without. Now I have to buy claws which will be twice as much I will be paying as if I bought the custom somewhere else. Just not right!!

I put an order for a registry but the person never got the order (lost mail), I complained to customer service and they state that the items were delivered even if it was the wrong address. They don't want to refund it.

On 5/11/17 at around 7:30 a.m., I placed an order online for my grandson's birthday. My daughter's address and my address are the same numerical portions, but different roads and states. I mistakenly listed my address as the delivery address. I immediately tried to call customer service, but they were not open until 8:00 a.m. ET. At 8:00 a.m., I called customer service to change the address, and was told that was not possible. I then asked to cancel the order and was again told that was not possible.
I received a card from the post office asking for a signature for delivery and noted that I wanted a Saturday delivery. I stayed home all day Saturday 5/20/17 waiting for the delivery, which never came. I contacted Toys R Us customer service and spoke with Cynthia on 5/24/17, and was told the package was delivered on 5/16/17 (?). I let her know that I had never received anything, and she said she would issue me a refund. I have been checking my statements and had not seen a refund issued, so called customer service this morning (6/16/17), and was told by Ashley that the "refund was declined". I have now contacted my credit card company to dispute these charges. I will NEVER shop at Toys R Us again!

I've used Toys R Us to order toys online that were not available in the store. I've had so many issues that I'm finally finished and will not order from this company again. Last May it took 3 shipments to get the right product. They kept sending the wrong toy (warehouse bin issue). This time I ordered 2 toys to be delivered June 1. I received 1 on 6/2, the other keeps getting backed off for delivery. Still do not have it. The birthday party was 6/3. Customer service was no help. And Fedex customer service was of no help either.

I order 2 toys and paid express shipping so I would make sure I received the toys on time before my son's birthday. One of the gift arrived right away (perfectly) and the second one arrived on schedule date (broken). Whoever boxed it was aware that the toy was broken because it was missing the sword on the hand. I called customer service and the best they can do was express shipping but it was going to arrived 5 days later... I'm super upset and making my son unhappy on his birthday is unacceptable. I'm so disappointed... This is a toy store so they should understand and have in consideration what it is to make a child happy.

Ok I understand that it's not Toys R Us' fault that Baby Shower invites get sent out late. However when you pay for expedited shipping at $9.99 I would assume it is for my total purchase. Not just one item. Obviously I would not pay for just one item to get here quick and not the other. Not to mention their in store pick up options suck. There are not very many items available for pick up. I was trying to make this as easy as possible and now I'm going to a baby shower for my cousin this Saturday with only one gift instead of the two I ordered. And of course it's the small gift I'm receiving today instead of the big one.
Then I call customer service today and it's just "oh sorry, there's nothing we can do"... Get it together Toys R Us. You have been in business way too long to not try to keep me as a customer. I'm at a point in my life where everyone is having babies. They all register at more than one place. I will do my shopping from this point on at the other registered stores.

For a toy store they never have anything in stock. They call their employees toy experts. That's a lie. I mean these people know nothing about the toys that are being sold. Don't call because at all 3 stores in Indianapolis they put you on hold like forever & then lie and tell you what you looking for isn't in stock. So I drive out there and what do I see. The item I was calling about. Don't believe me just call for yourself. I hate when they have the Toys R Us exclusives because they sale out before I can even purchase a two pack. I really do hate Toys R Us & 90% of my Marvel legends comes from Walgreens.

Toys R Us online has been the worst online company I've ever encountered. First, in December I ordered a stroller seat cover, and it came completely busted open with snow and dirt all over it. Recently, I ordered two diaper rash creams from them, and they BOTH came unsealed and open! I called & they said their "service is down" and that they "can't process anything, but a supervisor will call you tonight." No one called. I called again this morning, and had to argue with 2 representatives, I asked for a credit for the inconvenience, since I will be having to run to the store for more cream and waste money on a small sample size for 9 bucks since these came damaged & I had to toss them out! Their service is horrible. They credited me a $5 gift card without asking me or seeing if I agreed to my email and never called me back. Their service is disgusting and their representatives all have horrible attitudes.

OK I admit this is a bit unusual. I mistakenly purchased online more Legend of Zelda Special Editions than I needed. I won't say how many of those I returned today because it really doesn't matter. When I walked in to return these games, I had to wait for 10 minutes for someone to show up to the returns counter. Some older gentleman, I assume the manager, finally walked up. He was shocked at the number of returns I had in the cart and immediately gave me attitude. Basically accused me of being some criminal attempting fraud. I had receipts in hand for each game. He told me that he needed to call the online department to verify that I purchased these. How insulting.
He went to his office. He kept me waiting at that counter for over half an hour. When he returned, he seemed angry. He called me a "reseller" and said that it was not right that I was returning these games. He then said, "Let me be frank..." and he told me that Toys R Us no longer wanted my business. He would attempt to grant my refunds, but if his cash register stopped at some limit he referred to, there was nothing he could do about getting refunds for the rest of the games.
I let this bully think he was the KING of Toys R Us for five seconds before I blasted into him. I processed everything he just told me. I then said, "Sir, let me be frank with you." I raised my voice 1000 decibels. "First, it is none of your business why I ordered these games. Am I clear? Second, you were extremely rude just now and I am going to report you to corporate. I see on your cheap name tag the name JEFF. Is that correct?" You should have seen this dude turn ghostly white in two seconds. He then replied, "Why was I rude?" I then told him that we were done talking and I was not going to participate any longer. He then processed each refund shaking like a scared rabbit who just got cornered.
After giving me the return receipts, he then handed me a written statement (on receipt paper) that stated I was no longer allowed to return anything at TRU and I was now on some kind of official list. And he then informed me, "This is not from me, this is from corporate." I was so angry when I got home, I did call TRU Corporate and reported JEFF. I have a reference number and I requested a callback after they complete their investigation. Toys R Us in Mission Viejo, California should be avoided until JEFF recompletes his manager training classes.

I was shopping at Toys R Us and Babies R Us off of research. The manager there, I believe his name was Pete, he's tall and somewhat bald. He treats his employees very badly. I've shopped at this store enough times but this will be my very last time. They are also very understaff. Never a cashier and when there is the store manager is never helping just stands and observes everyone. He doesn't know anything about the store. Clearly he should not be running a store if he has no idea how to run it.

I did some shopping on 4/15 and a part of my order was canceled. I received an email stating the money would be refunded back to my card. No one has called me after making several complaint s to customer service. I've contacted my bank several times and they see no refund. I know it's only $23 but it's my money.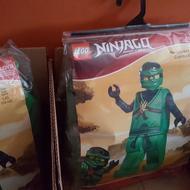 I purchased with 2 weeks ahead a costume for my son's birthday party. Ordered 4/6 size, received the order very quick. I was amazed and pleased. But open the box and it is a 10/12 size, so I decided to call to correct this since I still have time. The support received was great and assures that everything was to be correct. That I don't have to worry. But today I received the 2nd box with size 10/12 again! I call again to see what is going on and the lady told me that there is no way they can assure the problem will be fixed for the date that I needed. This is my worst online shopping on a very long period. I don't recommend to purchase any clothes/customs on Toys R Us, it seems that their warehouse only cares about sending. But they don't care for the correct item/size even when they have different product code/number.

I have to give one star otherwise the Mississauga Store located at 4559 Hurontario St. deserves minus five stars for customer service. I was at store cash counter on May 05, 2017 to buy gift cards. From 9:30 am to 9:40 am I kept standing there but no one turned up at the cash counter. Another lady was there at the adjoining "Returns and Online Pickup" counter, even she never cared to acknowledge me. After waiting there for 10 minutes I had to leave. Most unprofessional behavior I ever encountered at any store.

I purchased a car seat online with Toys R Us because it was not available in stores. Two days later I woke up with no money in my account. Of course I called my bank to dispute the charges that was made on my account. My bank told me that someone made a copy of my card from online. Toys R Us was the only place I bought from online. I don't buy a lot online or random places. I understand when buying online you take a chance but I never had this issue with Walmart or Target. I thought I would never experience this with Toys R Us because it is "trusted" name.
I called Toys R Us. There was nobody could help. The customer service representative didn't know what I was talking about. The supervisor was not available to talk and was supposed to call me back. I never received a call back about my issue. Now for the past two weeks I am forced to scrape money for my kids. Now I don't have money due to the identity thief and its process. I must say that I did receive my car seat as expected. I am happy with the car seat also. After this experience I will never shop with Toys R Us ever again. I am happy with the product, not the service. I rather get my product somewhere else.

I was searching for a outdoor swing set for my daughter. I was thumbing through a book, and notice a swing set I wanted with the wrong price slips in the slot as well as a wrong price sticker stuck to the page with the swing set. Clearly the price was wrong and a sales associate placed them there with the sticker. The manager wouldn't honour the wrong price. Not my issue that they listed the item in the book with the wrong stickers or description. They've been great in the past with price adjusting a dresser I wanted but this time they were extremely rude. I will not spend one more dollar in this store... ever. Toys R Us Newmarket Ontario Canada.

So I ordered some stuff for my son online. At the checkout it said 4-6 business days, so on the 5th day I called to see where my packages were and they told me my items were still being processed. What!? My son keeps asking when will his toys get delivered, so Toys R Us told me I had to wait another 4-6 additional days for delivery. They are unprofessional, slow, and basically don't care about customers needs. I've bought several items online from different stores and have never had any problems. I will not be buying online from Toys R Us again. It's too much of a headache.

Experience something with my granddaughter on April 1st. Return two items with receipt and credit card in hand, was denied. WHY? I could not understand. Don't return and don't buy from the store only on holidays. I was told they track all returns with your ID and stop you at a limit. What does that have to do with TOYS R US? I was told anywhere you shop the following stores are connected to Toys R Us so watch out. HOME DEPOT, VICTORIA'S SECRET, BURLINGTON, TARGET, AND A FEW OTHERS I probably don't shop at. ARE YOU KIDDING ME!!! Why does Toys R Us have to do with me connecting Home Depot flooring return to my Toys R Us exchange... DISGUSTING with my receipt. Why don't Toys R Us say "I don't to grant you your money back." Toys R Us had it at one time that you can't return without receipt. Now with your receipt you still can't make a return.
Toys R Us need to face the fact, they are not doing good financially and this is the way of them hold on to people hard earn money. And people should not shop there at all anymore. There is always Walmart and that is where I will go. You can return at Walmart with issues are problem and items are much cheaper and for the same items you buy at Toys R Us... I price match with Walmart against Toys R Us all the time. People need to take a stand for a policy change. Why should we have someone tell us how to spend and receive our money? I was given the option to get a gift card. OH NO put my money back on my credit card. I took my granddaughter to Walmart and she got the same item and cheaper... Boy what a DAY! Signed xx GOOD RIDDANCE TOYS R US.

I purchased a 20" BMX bike for my daughter on 3/3/17 at Toys R Us in Copley/Fairlawn Ohio and because of the weather she didn't ride until 3/27/17. The gyro was not installed properly and the brakes did not work, kickstand wouldn't work, front wheel was loose and I needed to return the bike that I purchased for $186. Turns out the cashier rang me up for the wrong bike (same price) but the manager Sarah said she would need to "review security tapes to see what bike I had! Lol. I called the Toys R Us in Fairlawn/Copley Ohio, I told them I was having a hard time finding receipt and tried giving them my name for Toys R Us discount card and they claimed I didn't have one! Then I finally found the receipt and gave them the info, the manager Sarah ** told me she would not make promises and to bring the bike in. The whole conversation on her end was rude, condescending and not very helpful.
Anyways the bike was still little muddy from my little one riding it and I didn't bother cleaning it up considering the bike needed a service repair or I needed refund. When I got to the store she was still smug and rude and took the bike back to be looked at, 10 minutes later she came back and said that she could not authorize any warranty repair or refund due to the fact she said the issues were from misuse and wear! Lmfao!!! At this point I lost my cool and proceeded to tell her she was not a terrible customer service rep (Sarah ** Toys R Us Copley Ohio) and my daughter could have been killed on the bike and it was all due to incompetent assembly and she was not honoring the warranty and return policy for her company and I called her a smug ** and was going to post reviews everywhere, and calling corporate to complain. She continued with the same smug, rude condescending tone telling me over and over "It's not her problem."
The warranty states 90 day return and I returned in less than 29. I will buy from online Amazon from now on and never spend a penny at Toys R Us again. For the last 10 years I have spent over $1000 annually. All they had to do was stand behind their product and warranty/Return policy. What happened to standing by your word? This girl had no business being in customer service with the attitude and hatred for people she showed. Having a disability I could not fix it myself so now I have to spend more money to fix a product that I bought screwed up. Store 9232. Manager Sarah ** (she refused to give me her name or employee ID). Cashier who rang me up wrong ID **. Purchase date 3/3/2017. Transaction **.

I ordered my niece's birthday gift from Toys R Us on 3/22/17. It's an easy bake oven and mixes. When I ordered these items I was given a delivery date of 3/28/17, well the items have not arrived so I checked the shipping tracking number. Now the items will not arrive until 4/3/17. Her birthday party is 3/31/17. When I called Customer Service I was there is nothing they are willing to do about it. That's bull crap. I will never shop at Toys R Us again. Stick to Walmart people, at least they deliver on time.

I signed up for the Toys R Us/Babies R Us credit card cause was offering 15% off my large purchase (bought Porsche Hotwheel). It seemed good at first. Had card for about year always paying on time to notice after year randomly shrunk credit line to 100. Again never missed a payment. To find out they not only ran credit when signed up for card but hard pulled my credit randomly several times in that year to see how risky I am. Again my track record is always paid ON TIME! I spent over 6k in store in that year for them to treat me like garbage when called. Needless to say canceled card and will never shop their stores again. Especially when lots of others stores are cheaper like Amazon, Target, and Walmart.
Toys R Us Company Profile
Company Name:

Toys R Us

Website:

http://www.toysrus.com/