Consumer Complaints and Reviews

FAMILIES BEWARE. DISNEY'S BEING TAKEN OVER by EVIL, I saw a big woman beat the hell out of a little lady breaking her nose, etc. and Disney did nothing but lied and covered it up! It's my last visit. I'm spending my money elsewhere... I spoke to locals around Disney. Most say they stay away from Disney. It's all fake and a lies. It's changed. If it wasn't for foreigners Disney wouldn't be in business. Disney has turned evil. Walt's rolling over in his grave.

What a joke this place is... Made reservations to eat then, they (Disney) booked us for wrong place that needed; strict dress code. They cancel... it but left us with no place to eat; because by then everything was booked... all we got was sorry. Hotdogs anyone??? Again what a joke.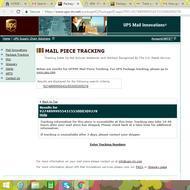 I ordered the first set of Disney Store 30th Anniversary Limited Release Pin Set on January 30 and to date have not received the pins. I contacted the Disney Store and a representative told me the pins were lost. The same representative told me UPS tracking number was wrong and to give the 48 hours to contact me. When I contacted the Disney Store, yet again I was then told the pins were shipped yet supposedly there was no tracking number. All the Disney Store has done is give contradictory information and to date I have not received the pins.

When you buy something on Disney store with a Disney gift card, they require alternate payment and put a hold on bank card until item is shipped, then use gift card. This is borderline scammy. Don't expect it from Disney. Just run the gift card thru when order is placed.

Ordered 5 items at $10 each but only received 4. I could understand that the last one is not available but Disney only refunded me $3.8. How did they do the math? Easy money for them I guess. Will never shop with them.
How do I know I can trust these reviews about Walt Disney?
761,264 reviews on ConsumerAffairs are verified.
We require contact information to ensure our reviewers are real.
We use intelligent software that helps us maintain the integrity of reviews.
Our moderators read all reviews to verify quality and helpfulness.
For more information about reviews on ConsumerAffairs.com please visit our FAQ.

I ordered several presents on Disney online on Dec 7, 2016. I have been trying to reach them to see the status of the order. All I can see online is the order I placed but I want to know if it was shipped and when it will arrive. I tried calling the 1-800-328-0368 number. Is it just me? There were a million telemarketer type options. Once you finished pressing the number to say you were not interested in Sprint, it went to another offer, and then another offer, and then another and another and another... Very frustrating... Got nowhere and never could speak to anyone.
My visa has not been charged yet. Just wondering if I will ever get these presents since I ordered them in the hopes to rewrap and ship out to the little ones in time for Christmas. After reading others reviews, my issue with Disney online doesn't seem so bad. But still I would never order again since once I put the order in, I cannot find out if it is shipped, canceled as someone below wrote, if I will be charged a lot more or twice by accident as someone else wrote, etc. Never ordering from there again and there are no local stores near me in RI!

I placed an order on 11/13 and a hold was placed on the funds on my debit card. Disney ran another transactions through on 11/15 for a cent more than my receipt. This transaction process completely. The original hold caused my card to be declined several days later when I tried to use it. I have spent much time on the phone and sending email to no avail. My card still has a hold on it 11/21.
It was never explained to me why there were two charges for different amount run. I received various answers from all the calls I placed ranging from someone will call you within 1-3 days. Three days came and went- no call. The hold will fall off in 3-5 business days. That too past and hold still on my funds. Emails asking for assistance after all the calls and no resolution were replied to "Please call 1-800-328-0638 so we may assist you." even though I stated I received no help contacting that number. Very frustrating to have you card declined when there was enough funds on the card IF the hold was not on it. Very frustrating. I have been told by the card issuer this hold could take 10 days to fall off but in the meantime I have funds tied up, a duplicate transaction with one not closing out, and a charge amount not matching my receipt.

Placed: 2016-09-28. So I'm online looking for a Birthday present for my granddaughter when I see on sale a Fleece Jacket that you can get personalized for $1.00. "WOW" I thought and I ordered 10 one for each of my grandkids and for me too. When the Balance came up it was not $1.00 each ($10.00), but $5.95 each ($59.50). So I called to the Disney store line and gave them my order #. The nice lady said that she saw the items and she agreed that it should be $1.00 not $5.95. But she could not credit me the $50.00 that she would need to do it in a gift code that I could use on another future order. OK So I can use it when I buy more. I agreed.
The shipment was sent by UPS. I paid for faster shipping. The ups driver left a slip that he came but we were home so we don't know how it was missed, but it said to pick it up at a retail store close to our home. When I went the guy inside said a pickup fee would apply and I would need to pick it up the next day since it was not to him yet. I asked him about the fee and he change his mind and said no. It was ok. No fee. I called ups and the Disney store online to let them know what was going on. Ups has the package go to the ups station where I got it without any pickup fee.
So all that is done and I got a discount code for $50.00 and I'm online and found a grumpy mug for $14.00 and to personalize it for $5.95 so I ordered two total $47.00 and change. OK so I will lose about $3.00 but I'm ok with it. I put the code and it take $28.00 off not the $47.00. So I'm screwed. It says it's for $50.00 but will only do $28.00. So I called and the nice lady said she would look into it and call me back. I got an email and a message that it has been fixed. I tried again and same thing.
So I called again and this time the lady was not so nice and she said that what I ordered originally was not for the discount and she started to give me static. I told her that the first issue was checked, confirmed and they are giving me a $50.00 code that was not working. She continued the issue and I needed to demand a supervisor.
The supervisor came on and I explained it all to her and she tried to enter in the item and code when the same thing happened to her. She then had the nerve to ask me for my credit card that she said was mandatory for the order. I told her why the total amount is $47.00 and some change and the code is for $50.00 that would cover it. She said she still wanted my credit card and I told her no that I wanted a full refund. So she said she would credit my card in 3 to 7 days and that would be that. Crazy thing is that if they would have done that from the start I would not have needed to waste 3 hours of my life and you would not have lost a customer.

The Disney Store online was great for a long time. I used them for many years. In July, my order came in a plain brown beat up box. That was the start of their horrible service and theft. They once had neat boxes with character pics on them and good wrappings. Now they use beat up old boxes that look like they came from a dumpster. Then, my credit cards they stored in the account (I never clicked the button to store them.i I never do!), they started charging them every 2 to 3 days. Charging tons of orders! I did get a few boxes and notified them right away. They sent slips and I TOOK MY TIME and GAS to go to UPS and send them all back (about 9 or so!)... Over $1800!!
They got them back but refuse to give the money back saying they are "investigating the orders"!!!??? What the heck is that!? NO they OWE me the money and DISNEY IS AT FAULT! I SENT THEM BACK EVEN THOUGH I DID NOT ORDER THEM! This is CRAZY! I cannot believe this is even Disney I am dealing with. Shocking! This is theft at this point. Someone at Disney needs to do something. They sent orders and charged for things I never asked for or wanted, then refuse to give my money back even though they got their merchandise back! THEFT! Fraud! Disney is at fault!

I had the worse experience ever with Disney.com. I ordered all my gift cards off their website for our trip and when they all came in there were 14 of them and only 2 had money on them. So when I cant to tell them they said I had to call my charge card. So I did and fixed what they needed to be fixed then called them back. The next day they told me the 12 cards were cancelled. I would need to get more but in the meantime my credit card is charged all the money and we were trying to go on our trip soon.

I have been a loyal customer of Disney store for the past couple years, but to my surprise, on the date of August 27, 2016, I was at the receiving end of some very unprofessional customer service in Disney outlet store at 5620 Paseo Del Norte Unit 108-B, Carlsbad, CA 92008. I was being treated as a criminal and I was slandered by an employee of Disney Store.
On the said date, I made the purchase of Disney Toys and headed towards the cash counter to pay for them. When the sales representative scanned my purchase, the cost of item did not match with the price tag. So another employee, **, was called to check a price. When she headed to the cashier, she tuned up her voice and said, "Someone put a sales tag on it to get a cheaper price. I can't get you this price!" and she started to peel off the sale tag. I responded to her where I got the item and she turned up her voice again and said, "Someone tried to get a cheaper deal and put a sale tag on it and I can't sell you with this price" in front of a line of customers. I was being insulted and being treated as a criminal.
After I paid my purchase and when I walked out to the store, I heard this employee ** was making a derogatory statement again in public about my reputation with another employee. When I walked by her, she completely kept quiet and with her disdainful look staring at me. Her customer service is completely unprofessional.
As a customer service, it is so easy to handle this type of situation by simply just saying, "Oh, the price was mistakenly tagged. Please accept my apology for the confusion" instead of "Someone put a sales tag on it to get a cheaper price. I can't get you this price!" Obviously, this is a derogatory statement in public with her despised attitude. It is insulting and embarrassing when a sale representative made that kind of statement in a public when she has no evidence at all and concluded that someone tried to get a cheaper deal. There are many circumstances that the sale tag label was misplaced such as employee placed the sale tag by mistake, price tag was transferred over when items are not organized properly on the display. As a customer, I don't deserve this type of customer services.
Disney is one of the most popular icon in the world, their employees are also representing this most reputative corporation in our community. Having this type of employee in Disney is the worst decision. Not only her misbehavior destroys the reputation of Disney, also, it is a bad influence to our young generations. Her yelling, unprofessional customer services, disdainful look and slandering makes me feel uncomfortable, depressed and discriminated. In conclusion, I wish that this matter will be settled with an apology from ** supervisor and ** should be re-evaluated on her Customer Service Skills as everything that transpired has caused a great deal of stress on my part. I look forward to hearing from you regarding this matter soon.

On Tuesday, June 28, my mom bought tickets for our family to get into Magic Kingdom. She spent $660 altogether for the 5 of us. We were so excited looking forward to experiencing the "magic" at Disney that we hear about all the time, but already we got frustrated just waiting for the ferry to get us across the lake to take us to Magic Kingdom because there was a huge crowd of people and it was scorching hot and apparently one of the ferries was having maintenance work done, so there was a longer wait time. When we finally got across the lake an hour later my grandma tried to rent an electric vehicle because she can't be on her legs too long but they said they were "temporarily out of electric vehicles" but they could put her on a wait list, so my grandma decided not to wait around for that and walked as much as she could before having to just sit in a cafe while the rest of us walked through the park.
The first ride we got on was the People Mover. The line went fast so we thought we were off to a good start, then we waited for the Space Orbiter for about an hour for a 30 second ride (I could have had a better ride than that one at a carnival). So we went looking for more rides that didn't have 2-3 hour waits because we only had one day there and wanted to make the most of it, so we found the Winnie the Pooh one and thought it would be cute but they were shut down and didn't know for how long. So then we went to the Little Mermaid one that said a 35 minute wait time, which turned into 2 hours, only to find out that the ride had closed while we were all waiting in line! So at the end of the line they gave us each one free fastpass ticket to one of few rides. So we were pissed off for us being lied to about the wait time, wasting all that time in line, and NOT EVEN BEING TOLD by the ride operators that it was closed!
They could have announced it but they didn't, instead they waited for everyone to get to the end of the line to give us that pathetic pass. My mom and I decided to just use the darn pass at one of the five rides we could choose from, which ended up being a small roller coaster that lasted a mere 15 seconds!! After that we looked around for more rides but most were just the same old mini roller coasters, or the flying ones that go in a circle. We got on the train that didn't make a stop at the Adventureland section of the park, so we had to go on the train again and get off at another section. So we wasted more time going on the train again. Then when we got off the train we really wanted to get on the infamous Splash Mountain ride, but the wait time for fastpass was 5 hours! And we didn't even have the fast pass, so it would have been a longer wait time for us.
So there we go again looking for a different ride, and we found the Safari Expedition one, and we waited an hour and we're almost next to get on, but then they announce that they're suspending the ride and all other outdoor rides due to electrical activity in the area! It was a clear blue day, scorching hot with everyone dripping in sweat. We had enough already! So we were about to just leave before my mom decided that she was going to complain to guest services. So she went and did that while the rest of us ate ice cream outside (still no rain or lightning in sight) that was $30 for just three people and we got the cheaper ice cream servings! While waiting, the only entertainment was a small parade of crappy little floats that all looked the same. They just had a few Disney characters waving on them (they didn't include Mickey, Minnie, or Donald Duck) and I never saw any Disney Princesses or Mickey and Minnie anywhere in sight!
And honestly, the castle looked bigger and better in pictures or on tv, and the rides were repetitive and there were more shops than anything, and of course the food was just priced outrageous. I read all the complaints about Epcot too, and those don't surprise me one bit. Thankfully though, my mom complained and she ended up getting all of her money back on the condition that we all be escorted out, which we were more than happy to do. To anyone considering going to Disney, be prepared for disappointment. I had more fun at the resort we stayed in, or at Six Flags in Texas where I live than I ever would at Disney. My heart broke when I thought of the many people that come from overseas for Disney and spend all of that money and time, so I hope they at least enjoy it or don't have the same experience as us. All they are doing is taking your money and not giving anything special in return.
They need more rides, less shops and need to inform their guests of all of the shutdowns before they even get into the park because on the way out there were still people coming in from the ticket booth even though all but 3 rides were still shut down! Good luck waiting in those lines btw! I will never understand all the hype for Disney, but hey I guess everyone just has to experience it for themselves, but I know I'm not going back. Definitely save all that money and go to any other amusement park for more fun. There are plenty of them in Orlando that I assure you are cheaper and have more thrilling rides. Good luck to everyone else.

Item broken only a couple months of occasional use - Hey we have the Minnie Mouse walker for babies (we've only had for about 3 months) and my five month old child just was walking with it and I guess was pulling on them Mickey Mouse part and it just completely broke off. This was a gift from Toys R Us so I don't have the receipt but I have photos.

Stayed at a nice resort and took a bus over. I was with my 3 year old daughter. We were standing in a gift shop inside the park when a light fixture crashed down from a very high ceiling and landed within a few inches of my little girl. A few more inches and it could have killed her. They didn't do anything and when I complained they gave her a sucker. Next we went to get on the tram and the door malfunctioned and tried to close on her. I stepped in the way and ended up with a large bruise on my arm. A few hours after eating lunch, she got sick, probably from the food, and spent the rest of the day asleep in my arms on a hot park bench. Hot, crowded, dangerous, bad food, long lines. Fun?

It actually pains me to write a bad Disney review, but it is accurate and deserved. On a recent Disney World visit, I encountered several Disney employees who were downright rude. This has never happened in the past on any our many park visits. Our visit to Disney World was 3 weeks ago and I'm still upset over it. Customer service has only made things worse with their insincere apology.
One instance at the Magic Kingdom, was when I stepped off a curb to ask a Disney employee (who was 2 feet away) a question, in a stern voice she said, "get back on the sidewalk." I was shocked by her attitude. At the end of the Pirates of the Caribbean ride, we told the operator that the boat must have a leak because there is more than an inch of water in the boat. She acted uninterested and brushed us off. Another Disney employee told me later that "they had trouble ever since they re-did the ride." In Hollywood Studios at the Osborne Lights, we were herded through the area like cattle, being told rudely and repeatedly by Disney employees "keep moving, keep moving." There were other rude Disney employees on this trip, something I had never seen in the past. It is not the happiest Place on Earth any longer.

I ordered two items from the Disney Online Store on December 16th for my brother's Christmas present. The only reason I ordered these was because of a promise listed on the website and on the page of each product that the items were "guaranteed" to arrive by Christmas. While both items were shipped out on December 26th, only one arrived. The other did not arrive until Tuesday December 29th. I dropped my brother off at the airport on December 27th, so he did not receive his present.
I contacted the Disney Store customer services several times leading up to Christmas with concern that the gift had not arrived. They said they could do nothing - that the gift I had purchased was not covered under the guarantee. However, the product page had the guarantee on it, so I had no reason to believe it wouldn't be sent. I should not have ordered so late - that "Disney Guarantee" really made me think that they would fulfill it. But now I realize they have become like any other company.

Bought a Frozen Disney advent calendar with 24 surprises in it distributed by Darpeje. Even if Disney places some things under sub-contractors they should maybe be checked first. Haven't had anything but problems with this not very cheap calendar from the start. Some of the surprise gifts are so utterly stuck that a child of any age can never get them out since I as an adult can't. To make it worse they taped some of the things stuck behind the lids making it even harder to get them out. You can't get these toys out without almost breaking the calendar apart!
Now the nicest thing behind lid number 10 they even missed to put in any toy. It was empty! Nice when your kid is all anticipating what they will get. Can't find anywhere to complain about this. Disney don't seem to have any place where you can do that. To me this seems strange since they are a huge worldwide company. Won't buy anything like this kind a thing next year. This was just a waste of money since most of the toys inside was also broken. Keep away from this brand of calendars. Save your money to buy a toy instead.

I went to the Disney Online Store to purchase gifts for my family Christmas Party. I took my time finding the perfect items. The time spent was around an hour and a half. I purchased $550 worth of products. It was 18 days before our Christmas Party. Ten Days later I called Disney to see where the merchandise was since it states 7 to 10 days online for shipping. They said my order had been canceled and that they had attempted to reach me. Nobody emailed me or called me. They said, they would provide priority shipping which would guarantee my products to reach me the Friday before my party.
I took another hour finding the products again. Some of the products were no longer available. Today is Friday and my products have not arrived. I called Disney and they said, "Well, I see your priority label, but your products were just shipped today. We are very sorry." Now I do not have any of those gifts for the party on Sunday. Hard to tell kids that the presents are coming. Will never shop Disney Online again.


I am in tears as I am writing this email to express my outrage at the billing practices of disneystore.com. I placed an order on 11/10 and as expected an authorization hold was placed on my account for the amount of $158.99. The order shipped on 11/13 and an additional hold of $159.00 was placed on my account. I was out of town traveling at the time and this additional hold on my account almost caused my account to be overdrawn which could have resulted in additional fees leveraged by my bank! I called the customer service center on 11/14 and they assured me that they could fax information to my bank and the hold would be released within 24-48 hours business days. Today is 11/18 and the hold still remains!!! I once again called the customer service center and was told there was nothing they could do and the hold would be released at 11/20. THIS IS UNACCEPTABLE!!!
I place at least 7-8 online orders each month from various companies and this is the first time I have faced this issue. I have received the order on 11/17 and my card was charged on 11/16. How fair is to me and my family that we should have $159.99 withheld from us by this unfair business practice. I contacted my bank and they told me to contact you the merchant and I have done so twice with no results.
Each customer service agent I spoke with was apathetic, uncaring, and showed a total disregard for my plight. Both of them referred me to a disclaimer that is hidden on their website that states the following: "Once you place an order at DisneyStore.com, your credit or debit card will be authorized for the approximate amount of your purchase. Your card will not actually be charged until the order is shipped. Although an authorization may prevent additional purchases on your card, authorizations are not billed to your account, and DisneyStore.com does not collect any funds from an authorization. In cases where the authorization remains on your card, please contact your financial institution. The removal process and timelines may vary, and are determined by your bank. This disclaimer is not written on your order confirmation or on the order confirmation that is via email once an order is placed."
Why is this disclaimer not on the order confirmation page or the order confirmation that is sent to you via email once you place an order? Had I known this was going to happen I could have made an informed decision as to whether or not I could afford to have my funds held in suspension for 10 or more days and be charged for the same amount!!!
Given the response and interaction that I have received thus far from the company I don't expect that I will receive any resolution or acknowledgement on the part of your company as to the hardship and emotional stress that this process has caused for me and my family. I will NEVER order anything else from the disneystore.com website. This is unfortunate as I have an 8-year-old daughter who loves all things Disney. This has made me reexamine my perception of the company and their claim of having the highest level of customer service is not true. Not once did any person I spoke with seek to try and resolve my issue or even express any sympathy of my plight. I feel better having stood up for myself even though nothing will come of this.

The management team at the Arundel Mills Disney Store stands around and talks all the time. They never ask guests if they need help. The last time I was in the store for 20 minutes, they were talking about their weekend plans. Not store-related, just chatting. They didn't help anyone.

I do not understand what's going on because I made two purchases on the same day and with the same card and the purchase **, I got up YESTERDAY. Why only the first purchase ** have this problem? I contacted the Disney Store center yesterday and even without speaking English and there is no one who could talk to me in Portuguese, got to the incredible help of the clerk, confirm all the data asked.
Now, really I want to know when I get my shopping because, as I said, is for birthday gift from my niece. Another thing is that I really want to know what the problem is happening because the other purchase made with the same card , I got up YESTERDAY. I sent an email, but nobody answer me! ASK AN EXPLANATION BECAUSE I'M EXTREMELY DISGRUNTLED WITH DISNEY STORE.

The swing doesn't move on the highest speed. What a waste! I got it as a gift at my baby shower and it doesn't work.

You make good movies. Your movies are the best. I use your apps. Your apps work. I've never been to any Disney resorts. I wish I could. The reason I haven't been to any resorts is because the prices. You guys are awesome. I highly recommend this.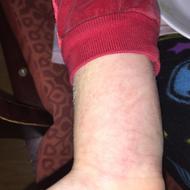 My 5 year old received the 3 piece Frozen bath set from Santa. I ordered it online. She used the Elsa and Anna perfume on her neck and wrists. She came home with severely swollen, red, itchy wrists and a big red welt on her neck, all where she sprayed the perfume. I have had to keep her home school. Picture below is what it looked like the 2nd day after Benadryl, Caladryl lotion, and ice pack treatments. I will not purchase anymore bath products from Disney.


My complaint is that Disney Princess products are made without an image of Princess Tiana. The packaging will show Princess Tiana face but the actual product will have the other princesses' faces on them but not Princess Tiana. Also, the Disney Princess line of products do not include Princess Tiana. Princess Tiana is not being advertised and sold as the other princesses.

Being the holidays I was pleased and excited to be able to use Disney online to purchase a few of my daughters toys, but to much of my amazement, my banking account was charged multiple times and funds were replaced and deducted sporadically. When I called the Disney Store to question my order I was told that I had made two order request the night before in which was not true. I was then argued with by the cast member that I did. Rudely I was told that he could only do one thing at a time and he was trying to remove the second duplicate order. Then I told him the reason I was actually calling was for the numerous charges for the same order that was done prior. So, if you are tight financially do not order from this web site. There is obviously bugs with there website and if you call to complain they will rudely argue with you instead of trying to fix the problem. You my have numerous deductions from your banking account and with no concern if that was your last dollar. This is obviously where "Dreams come True."

On 10/11/14 I purchased a Minnie Mouse rattle rated for birth to 3 years at toys r us. I gave it to my 5 month old daughter once to play with, then I gave it to her again 2 days ago, about 2 seconds after I gave it to her I noticed she had a small piece of stuffing in her mouth. I pulled the toy away and took the stuffing out of her mouth. When I looked at the toy, I saw that the sewing where the head attaches to the body is coming apart. I would like some more information about how to submit this for someone to look into a possible recall.

I closed my membership with this company on 1/9/14 because I no longer needed the service. I did this via online chat with a customer service agent (or "cast member" as they like to be called). This person told me that I could close my account even with a balance on it because I had fulfilled my commitment and that I would not be charged for anything else in the future. Now, to me, this means that I could close my account and not be responsible for any balance that may have been on the account at the time. On 1/28/14, I received a bill in the mail for roughly $40 for 2 movies that I did not order. The company had also tried to charge my credit card 2 times prior to me receiving this bill. Fortunately, I had a new card with a new number. So, the card they were trying to charge is no longer able to be used. I called and spoke to the customer service department and was told that those 2 movies were not sent out and I could disregard this bill. However, he also told me that I still had to pay the balance that was left on the account which was roughly $32. I don't feel that I should have to be responsible for a balance that I understood I wouldn't have to pay.
Company Name:

Walt Disney

Website:

http://www.disneystore.com/