Consumer Complaints and Reviews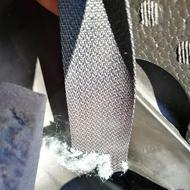 Britax Advocate ClickTight Convertible Car Seat - We bought this expensive and supposed to be very durable car seat 3 years ago. We just found out a few months ago the bottom ends of the two straps were worn out to 90%. We were totally shocked and thanked God for catching this problem before any tragedy occurs. Had we not tried to clean the fabrics, we could never have spotted the potential danger. After examining the damage, we believed the bottom holes were poorly designed which should have been round and smooth to avoid cutting through the straps over time. We sincerely hope fellow consumers to avoid this product or do check regularly the straps integrity which was not in sight.

I bought a Britax Roundabout for my daughter in 2014. I bought it knowing I could use it with no problem until it expired, and splurged knowing that I was buying a good, reliable car seat. Boy was I wrong!! The hard foam on the side snapped in half! Really? After a few years?? I proceed to call Britax, and because my car seat "just ran out of warranty", I have to purchase the product. Unreal. "We would recommend that you replace it, but you can duct tape it and it will be fine". How am I going to want to put duct tape on my kid's car seat and trust its performance?! They should be sending me a new seat with the money. I am SO disappointed with this company, and will warn my friends! And will never buy their brand again!

I bought a Britax Boulevard clicktight car seat not even 3 months ago. The harness clip is broke so I call the warranty dept. The lady said she could have a replacement one sent out it would 7+ days. So I asked her what am I supposed to do in the meantime for a car seat?! She told me to just tape it. I repeated what she said to be sure I heard her right... "So you want me to tape my kid into the car seat?!" She said, "Yeah, that should be fine." Then I ask her if it would be okay if I was in a wreck or go pulled over. She said, "Yeah." I don't think so. Why they can't overnight the part I don't know, but I'm sure not taping my kid in a $400 car seat!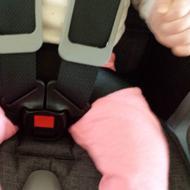 The lower belt straps cross over the top of the thighs rather than at the hip. The strap does not cover the hips at all. This is because the belt that goes between the legs is at least two inches too short. I was told over the phone by Britax that they shortened the strap at the recommendation of the Federal Transportation Safety Board. I have a real hard time believing this because it should be common knowledge that the strap should cross the hips and not the thighs. This is a safety issue for children being transported in this seat. Please take action to stop Britax from putting children at risk of injury or death due to this design flaw.

I called the Britax customer service yesterday to ask them to send a new basket and I spent an hour on the phone and then I get somebody to answer the phone. She wasn't polite and gave me an attitude even though she did send the basket but waiting an hour on hold is something outrageous and I don't accept if they think their time is more important than mine, they are wrong. I would never buy anything from them again (I'm not taking another chance to stay on line for that long). I have the Britax B Agile and I bought my friend the Britax B Ready. I would never recommend their products to any one of my friends even if it was for free. When you have a company that doesn't care about the customer they don't need to have customers.
How do I know I can trust these reviews about Britax?
743,097 reviews on ConsumerAffairs are verified.
We require contact information to ensure our reviewers are real.
We use intelligent software that helps us maintain the integrity of reviews.
Our moderators read all reviews to verify quality and helpfulness.
For more information about reviews on ConsumerAffairs.com please visit our FAQ.

SHAME ON YOU BRITAX - Yesterday my daughter got sick in her car seat, so I had to remove the fabric to wash it. I then noticed that the foam that surrounds the plastic seat was missing on one side. Obviously concerned, I contacted Britax customer service. They said that the missing foam was a "replaceable part" and they will mail it out to me. I told them I did not want to shoulder the responsibility of potentially installing it incorrectly and mentioned the bigger concern of there being hundreds or thousands of other seats out there with the same problem that parents would never know about unless they take off the fabric on the seat which most people don't do unless they have a reason. I have 4 of these seats and the other 3 all had foam on both sides. They didn't seem concerned at all, even speaking twice to the "manager". I just filed a report with the BBB and Highway Traffic Safety Commission. AS A PARENT, I AM LIVID THAT BRITAX IS NOT MORE CONCERNED ABOUT THE SAFETY OF OUR CHILDREN AND STANDING BEHIND THEIR PRODUCT.

Car seat is unsafe-Chest clip pulls apart-with minimal pressure-Child can pull the harness latch and get out of car seat-WHAT A DANGEROUS CAR SEAT, and I can't afford another....
I backed into a pole, while trying to get my 2 year old back in her seat before she opened the door. And I have had many almost accidents while trying to get her back in the car seat while on a highway doing 65MPH.

We own a 2006 Britax Infant Companion Car Seat. When our son was five months old, the handle that carries is started becoming loose. We brought it back to the store that we purchased it and they said they could get tighten the nut because it was too tight of a space. Right around this time our child switched to a larger car seat. We had planned on using it for our next child, we recently took it out and attempted to tighten the nut. Similar to the store that we purchased it, it is too tight of an area.
On July 31, 2008 I called Britax Consumer Services, notifying them of the problem. The represenative said they had no tools that could help and didn't really understand the area in mention. She didn't even bother asking for any of our products information. If this nut is coming loose and their company is not documenting or offering assistance to fix this problem, then are they liable for waiting for an accident to occur?

I purchased the Britax marathon car seat for my daughter. I also purchased the Buyer protection plan which the manager said I would have no problem if it breaks. Well, it broke and now 2 months later, after filing the right paperwork and sending it certified mail, I still don't have a check and no car seat for my daughter. The car seat was $269.99. That's a lot of money to be out. Thanks, Toys R Us. I don't think I will ever get my check. They keep saying a check went out and I still don't have it.


We own 3 Britax Marathon car seats for our three childeren who are under age 3. Our oldest is able to reach down and lift up the lever that loosens the harness. With one move he is able to release and pull his weight forward thus causing an impending risk. My wife is forced to hold the strap with one hand while driving with the other. I called Britax and they were unable to help me.
My goal is to bring this to the attention to the public to require Britax to solve this issue or offer a replacement. Each car seat cost over $250 and one is obsolete with the other two pending as our girls get older.


I reported to britax that my son who is 22 months old loosens his britax marathon harness straps via the harness adjuster, and gets his arms out of his harness, thus not protecting his upper body, I have reported this in may and also in june, britax told me that this is the first they ever heard of this, and that they would look into it.
well, after not hearing from anyone for a month I called again spoken to a susan porter and was told again that this is the first they heard of it, and I told them I reported it the month before, but nothing was on record, after telling her the problem I was having she suggested I use a saftey pin to hold down the flap covering the harness adjuster, with that I decided to do my own research on this carseat and I found 4 other complaints on 5 children with the same problem and that britax said the same thing use a safety pin, after reading the other complaints I called susan porter back again, leaving a voice mail with no return phone call, needless to say I kept calling until I spoken to her, and played phone tag, finally she said the company can do nothing for me that this isn't a problem, and transferred me to a supervisior Matthew Basani, left a voicemail for him, and not return call.
I called babiesrus where I bought the seat from, but because I am over the allowed time, it is over year, I cannot return it to them, that britax handles these problems, when I bought this seat is was britax highest model, well recently britax came out with another model the decatholon which is now higher than the marathon, and is has the old style push button aduster, not the one the marathon has.


my child is in danger of injury possible death due to an unsafe carseat, due to a manafacter defect.


This is to ask you to please look into the saftey of the Britax Starriser Comfy Booster seat. There is no side support. My daughter would practically fall out of the seat. When a child falls asleep in this seat, they slump over. I didn't make this complaint until I purchased a different style seat and saw the differance for myself. I would not return the seat, because I am happy to take it off the road. Please check this out. You might keep some children form getting seriuosly injured.


I purchased my third toddler car seat from Britax, one of the leading carseat manufacturers. The first two were great. I had to replace one of them. I had the brands called, the roundabout and they were good fits for my toddler. When I went to the store to replace the Roundabout, I was sold the Britax Advantage..very similar to the Roundabout except that it is supposedly easier to adjust..doesn't require one to uninstall the car seat to adjust the shoulder straps for instance...It also has a head rest. Otherwise it looks very similar to the Roundabout. The Advantage costs $50 more than the Roundabout, which is around $200.
I purchased the more expensive Advantage as it claimed to accommodate children up to 40 lbs and 40 inches. My daughter is approximately 31 lbs and 35 tall. One can not transport thier child without a proper car seat. It is the law. I went through the trouble of making an appointment with a CHP officer to ensure the seat was properly installed. When I later put my child in it, I found that the shoulder straps do not go as high as the Roundabout. They are currently slightly below her shoulder hight when sitting. They are supposed to be AT or ABOVE shoulder hight.
Needless to say, this carseat is not appropriate now, nor will it be when she is 36 nor as she approaches 40 lbs. I no longer had the box because it was tossed out at the CHP office. The CHP officer sent in the registration form. The store in which I purchased the seat said I had to contact Britax. I did. Britax originally told me they would exchange the seat for me and were making arrangements with the store that I purchased it from. The clerk at the store, also told me that is what Britax told her. After 2 weeks of run around, Britax regained thier earlier statement saying they would NOT exchange the seat unless it was defective...that is thier policy. The seat may be defective because it jams up when trying to tighten the straps...but the bigger issue is that the seat is NOT safe for a toddler to use.
They are willing to exchange it if the strap is difficult to tighten, but not if the shoulder straps are too low on the child(when the child is within the ranges Britax themselves specify). That makes no logical sense to me. In any case, first they said they would exchange the seat (having had all the information I gave) and were making arrangements to do so. (as can be verified by the store clerk). Then they simply said no.
This is an expensive...one of the more expensive...car seats. They are a major hassel to install and one can not transport his child without the seat. Every day, I need to take my child to preschool and home. I must have a safe child seat. Britax had a good name in my book. They don't any longer.
Furthermore, when I asked Deborah to speak with her supervisor, she said she was not available and would give me the same answer. When I said I wanted to speak with her anyway, Debroah said she would call me back. (I don't expect this to ever happen.) I asked for her supervisor's name, and she refused to give it to me. I insisted the supervisor return my call right away. I doubt that will happen.


Currently the consequences are that I have had to spend a lot of work time to ensure the seat is correct. I have had to make several trips to the store and spent unneccessary time getting the run around from Debroah. This is a safety issue, one that could potentially cause physical harm if in an auto accident. The seat is not properly made and the response from the manufacturer in handeling the issue is wrong.

I needed to purchase a new car seat for my toddler. Safety was my main concern and I wanted to purchase the best seat that I could buy. I was told by the experts at Buy Buy Baby that Britax made the best, safest car seat. They recommended this seat over all others. It offered many upgrades to the competition. It was simple to use. It reclined so the babys head did not slump over when he slept. There were even Velcro straps that held the belts open so that it was easier to place the baby in the seat. It was highly rated by the baby experts and so I made the purchase.
Within weeks, my 2 year old son was able to open up the seat belt lock and escape the car seat. This is a dangerous problem. I called the manufacturer and asked the representative why the lock was so easy to open. I was told that due to government regulations, the lock had to be easily opened in case of an emergency where it may be necessary to remove the child from the seat quickly.
My problem, however, was not unusual and the representative from Britax was not surprised. I did not need to offer the model number of my car seat. The lock was the same on all the Britax seats and the problem existed on each of them. This problem was common and Britax had a solution. A plastic cover snapped over the lock release thus making it child proof. The car seat can not be unlocked without removing the cover. Britax would supply the plastic guard at no charge to me. I would only have to pay shipping and handling. They would not however take the car seat back and recommended I return to the outlet where I made the purchase if I was still unhappy.
Somewhat concerned about this lock modification, I returned to Buy Buy Baby to ask for their assistance. They had complaints from many other parents that their children could unlock the car seat. They even stocked the plastic guard and would show me how to install and use it. It does work. My son can no longer open the seat.
However, now there is a much larger concern. This attachment is difficult to install and remove day to day and can not easily be manipulated with one hand. In case of an emergency, I can not get my child out of this seat quickly. Further, if I am unable to open this seat myself, someone unfamiliar with this safety guard would not be able to get him out of his seat at all. This plastic guard conceals the lock release.
Now, this top of the line car seat appears to me to be unsafe. In order to use it, I had to modify it from its original design. It is no longer user friendly. Clearly, Britax is aware of the magnitude of this problem. The plastic cover is readily available. Buy Buy Baby had boxes of the clips on hand. Unfortunately, knowing that small children can free themselves from the seat belt, Britax chose not alter their lock design. The 2002 model is the same. Baby safety being number one, I feel concerned.
Company Name:

Britax

Website:

https://us.britax.com/