How roadworthy is your rideshare?
We kicked the tires on the Uber, Lyft and taxi cabs we ride in every day.

by WeGoLook
ConsumerAffairs investigative content partners
Why did we measure tread depth?
With most news about rideshare safety focused on drivers, we wanted to know about the safety of rideshare vehicles themselves. The tread depth of a tire can have a massive impact on its ability to grip the road, making it the best way we can judge the level of vehicle upkeep without asking to pop the hood.
Tires with tread depth less than 3/32" are considered bald and unusable by most experts. Many tire pros will recommend replacing tires even sooner if you frequently drive in wet or snowy conditions, where tread depth is even more critical. That's because the space between the treads allows water or snow to be pushed away from the surface of the road, improving tire traction and vehicle control.
How is tread depth measured?
Through the years many Americans have learned the "penny method": If you insert a penny into the space between your treads and Abe Lincoln's whole head is still visible, your tread depth is too low. That said, the most accurate way to check the depth of a tire tread is by using a tire gauge, so for this study we left the change at home and partnered with the inspection experts at WeGoLook to compare tire tread depth between taxis and some of the world's most popular ride sharing services.
A penny for your thoughts
If you insert an upside down penny into your tire tread groove and you can see all of Lincoln's head, then your tread depth is less than 2/32". If you insert a quarter upside down into your tire tread groove and the tread touches any part of Washington's head, your riding safe because that means your tread depth is at least 4/32".

Which ride services have balding tires?
Tires with tread depth less than 3/32" are considered bald and unusable by most experts, so we wanted to know: How frequently are cars driving with at least one bald tire?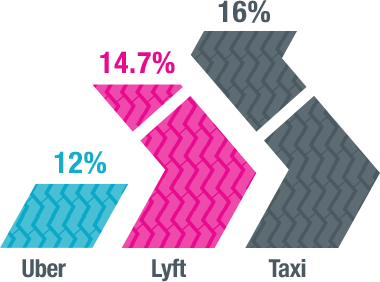 Which cities have the safest tires?
We tested over 1,000 tires in three major cities: Miami, Dallas and Chicago.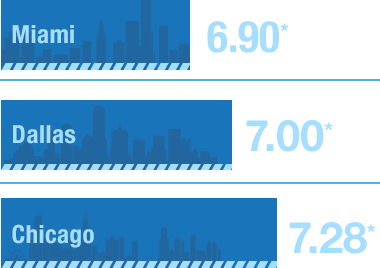 Average tread depth for all the tires we tested in Miami, Dallas and Chicago. *measured in number of 1/32" units.
Are ride services' tires safer than my personal car?
You may think that the tires on ride service vehicle would be maintained more often than your personal vehicle. Surprisingly, this isn't true at all.
Average tread depth for all taxi, Lyft, Uber and personal cars we tested. *measured in number of 1/32" units.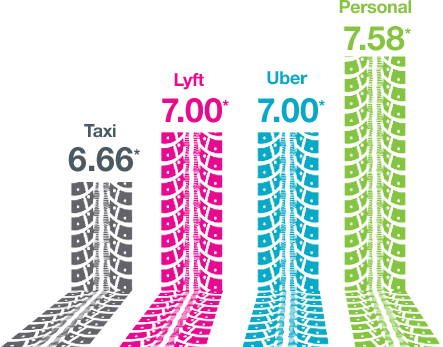 The award for best ride-sharing tires goes to…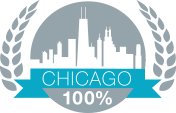 In Chicago, 100% of the Lyft and Uber cars we studied had safe tires. *measured in number of 1/32" units.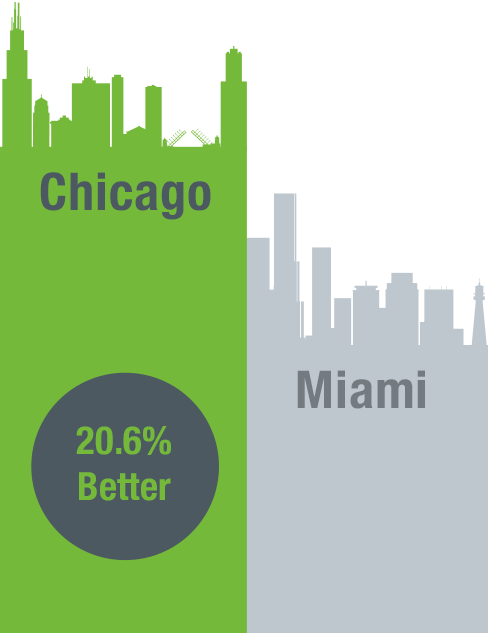 We took Chicago and Miami head-to-head in a tire tread comparison. Chicago's average taxi tread is a whopping 20.6% better than Miami.
Did you find this article helpful? |
At ConsumerAffairs we love to hear from both consumers and brands; please never hesitate to Contact Us.
At ConsumerAffairs we take privacy seriously, please refer to our Privacy Policy to learn more about how we keep you protected.
You're responsible for yourself and please remember that your use of this site constitutes acceptance of our Terms of Use.
Advertisements on this site are placed and controlled by outside advertising networks. ConsumerAffairs.com does not evaluate or endorse the products and services advertised. See the FAQ for more information.
The information on our website is general in nature and is not intended as a substitute for competent legal advice. ConsumerAffairs.com makes no representation as to the accuracy of the information herein provided and assumes no liability for any damages or loss arising from the use thereof.
Copyright © 2018 Consumers Unified LLC. All Rights Reserved. The contents of this site may not be republished, reprinted, rewritten or recirculated without written permission.