Ticket Scams and Ticket Seller Lawsuits
Theater complains one online site charges a 500% premium for tickets
09/14/2015
|
ConsumerAffairs

By James R. Hood
ConsumerAffairs' founder and former editor, Jim Hood formerly headed Associated ... Read Full Bio→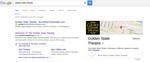 Buying tickets to sporting events and entertainment outside of normal channels has always been tricky, and today there are more ways than ever to lose money.
In the pre-Internet days, shady characters lurked outside performance venues selling last-minute tickets at inflated prices. Today, some online sites do the virtual equivalent, and many sites that promise convenience and low prices often deliver a lot less. Some deliver nothing at all.
AARP estimates that at least 5 m...
More
Missouri reaches agreement that affects consumers nationwide
02/13/2015
|
ConsumerAffairs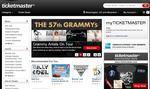 Ticketmaster has agreed to be more upfront with the restrictions on its paperless tickets. Missouri Attorney General Chris Koster reached agreement with the company after consumers complained who bought paperless tickets through Ticketmaster's website often did so without a full understanding of restrictions limiting transfer of the tickets.
The agreement with the state of Missouri covers all transactions offered on Ticketmaster's website...
More
Sort By