Shoprite
Have a problem? The ShopRite Customer Care team is available at 1-800 SHOPRITE 8a-6p Monday through Friday and 9a-5p Saturday and Sunday.
ShopRite is the registered trademark of Wakefern Food Corp., a retailer-owned cooperative, based in Keasbey, N.J. and the largest supermarket cooperative in the United States. With nearly 250 ShopRite supermarkets located throughout New Jersey, New York, Pennsylvania, Connecticut, Delaware and Maryland, ShopRite serves more than five million customers each week.
A long-time supporter of key community efforts, ShopRite is dedicated to fighting hunger in the communities it serves. Through its ShopRite Partners In Caring program, ShopRite has donated $29 million to 1,700 worthy charities and food banks since the program began in 1999. As a title sponsor of the LPGA's ShopRite Classic, ShopRite has raised more than $24 million for local schools, hospitals and community groups.
For more information, please visit www.ShopRite.com.
Consumer Complaints and Reviews

I am a frequent customer at Shoprite in the Belleville town of New Jersey. Over 16 years with Shoprite From Nutley but we moved to Belleville. I had earned my 400 points to get my free turkey, weeks ahead. When I went to pick it up on Wednesday 23 Nov, 2016 in the morning. I was told by the manager and the store manager that I can't get the frozen kosher turkey -The offer was for the regular frozen turkey that's what they told me - That was a lie. We used to get the kosher turkey every year from Shoprite, and if the turkey exceeded the 9 pounds we would pay some extra. Both the lady manager and the store manager lied to me telling me that it was not the case.
And when I told them about the previous years, the store manager looked at the flyer and said "We don't have the kosher one anymore." I asked him to check for me in the Nutley store so that I can go there. He lied to me again telling me that they run out of them over there too. He said he knows because he spoke with the manager of Nutley and he told him. One very honest girl in the customer service counter said: "they should have them in Nutley. I will call and check for you." At that point the store manager walked away and vanished. After calling she told me they had them. In nutley I got my turkey without any problems, with a smile and thank you on top.
What I want to say is that we spend half our paycheck in Shoprite of Belleville. We were loyal to a dishonest management that did not value us. The workers there are good people, but too bad the managers are greedy and liars. We are taking our money and loyalty back to the Nutley store, and I am telling my friends and my community.

In the sales flyer beginning Nov 6, Inserra Supermarkets listed sheet sets on sale for $9.99 (which is a great price). I am a loyal Shoprite shopper and have been very pleased with the brand. However, I was very disappointed this week. I went to three different Inserra Shoprite stores looking for this item. I went early Sunday morning to ensure my being able to purchase the sheets. At each store I was told they never received the item, not that they ran out, but they never received them. THIS IS FROM THREE (3) DIFFERENT STORES. Very disappointed in the Shoprite brand. This is akin to false advertising and trickery. I never thought that Shoprite would have to stoop to such trickery to get customers in the store. Very DISAPPOINTED!

I purchased ShopRite brand steam in the bag vegetables labeled Broccoli, sugar snap peas, carrots, and water chestnuts. When I microwave my vegetables and then opened the bag, what I found was a bag full of water chestnuts and maybe 2 tablespoons of carrots and broccoli combination. I extremely disappointed that I could not provide a wholesome meal for my husband who was just informed he was pre-diabetic.

I bought groceries online on August 12, 2016. Within this past week I've thrown away 2 packages of rotting strawberries, a rotting pineapple, rotting tomatoes and just tonight a gallon of milk!! I poured a glass of milk thinking once again this doesn't taste right. Looking at the date of the milk it's August 12!! THE SAME DAY I BOUGHT IT!! I'm so mad right now, but see your store is closed, or I'd bring this LAST STRAW to that store and make your manager drink a glass of this sour milk!! I've thrown out $16 in groceries this past week!! I can't believe in the poor customer service given to online shoppers!
I PAID YOU $10 TO SHOP FOR ME and you picked out all the fruits that were ready to spoil and the outdated milk??? Now after paying YOU to shop I've wasted $26 of my hard earned money! I'm fuming right now! I definitely won't be doing business at this store again, and telling EVERYONE & ANYONE who will listen about my experience with your services of online shopping. I think I'll send this to corporate offices also. I get the feeling nothing will be done to make it up to me for my losses from this store.

While on Line #7 waiting for the cashier to finish checking my order out last Friday morning August 13, 2016, I seen a front-end cashier be harassed by another employee of ShopRite firsthand. I have to say it was uncalled for and very unprofessional. How did this person become a supervisor? Her name was Christine with red hair, heavy-set. Not sure of her last name. She was screaming and yelling at a cashier named Katie who was on Register #6 to take her break. The cashier on #6 finished up with her customer and as she was closing down noticed the items on the end of the register building up and starting to fall to the floor. She came and assisted with packing up the order, and assisted in making sure my items were handled properly.
This supervisor CHRISTINE SHOULD NOT BE supervising anyone the way she did and I for one will not be returning to ShopRite until this Christine is removed. She should NEVER be allowed to be around the public in any manner. It should be stressed ShopRite should always make sure the customers are taken care of which this cashier did and I commend her on her caring enough of my items didn't fall or hit the floor.
How do I know I can trust these reviews about Shoprite?
636,825 reviews on ConsumerAffairs are verified.
We require contact information to ensure our reviewers are real.
We use intelligent software that helps us maintain the integrity of reviews.
Our moderators read all reviews to verify quality and helpfulness.
For more information about reviews on ConsumerAffairs.com please visit our FAQ.

I have noticed in the past year that Shoprite, who previously had good prices on groceries, has changed, quite drastically in their pricing, by cunningly and cleverly raising their prices in a different way. Their new common pricing is 2x for whatever the products are i.e. 2 for $ 5.00, which enables them to discount less on sale prices to unsuspecting consumers, by as much as 20% as what it was previously when you had a single item on sale, and not 2 for's... They are now following the pricing strategies of many of the more outrageously priced supermarkets in the Northeast, including Delaware. Beware folks. You are being conned by a once terrific supermarket.

Today was the very last time we will ever shop at ShopRite. We were told the chicken was supposed to be out in 10 minutes and we waited 57 minutes! I just got off the phone with Nick, a customer service representative, from your phone number 1-800-746-7748 and told him the very same thing. The Selden store is always out of things that they are supposed to have on sale even if it's the very first day of the sale! The clerks always says the very same thing, "We can give you a rain check," like we nothing else to do but come back to buy things that should have been on the shelf.
We will shop elsewhere and enjoy every minute of it. Let me just say this, I will be posting my comment on my union board so my fellow brothers and sisters will know how we were treated at a union store. The Gallagher family really needs to do some work in a store that should go out of business instead of being in it. Aldi in Selden is opening soon, good for anybody who has ever shopped at ShopRite. ShopRite has not even called me back.

I live in the neighborhood of the East Windsor, NJ Shoprite and have been a customer since they opened. This store has pretty much always been 'satisfactory'. In the past 6 months give or take, more often than not there has been an item or two misrepresented. The competition between 80% and 85% ground beef is ridiculous for anyone who knows their beef. Having been cooking for the past 35-40 years I am quite familiar with the differences in appearance of ground beef from 80% through 95%. If you put the three side by side you too will see the difference. Well, here there is absolutely no difference from 80% to 85% so go ahead and pay less (which has still gone up significantly) because they are packaging them as different, but they are the same (and to give benefit of a doubt, in a kitchen test, sure they might pass as 80 and 82%, but I doubt it).
Two weeks ago I purchased Mahi Mahi. I am not a fish expert, but I often eat Mahi Mahi in the Caribbean. So, I bought a piece. It was not Mahi Mahi. Here I blame the lack of education in the fish department. I guess I have to believe it is a lack of knowledge because today, just 30 minutes ago the fish counter had 'large' shrimp displayed with the pricing tag for colossal shrimp. I was livid. I mean, just fed up. Has this become "How can we fool the public and rip them off Shoprite?" Knowing one of the fish guys behind the counter, I told him that those were not colossal shrimp and shouldn't be priced that way.
The scallops looked horrible. My fantasy of shrimp and scallops for dinner destroyed. I am so done with you Shoprite. I will drive further to your neighbor Stop & Shop in Monroe. Their fish department is wonderful and definitely better priced. After being a loyal customer, you will not see me here anymore. You are not just ripping me off. You are ripping off my neighborhood.

Until a few months ago, many items were offered at sale prices or with digital coupons. This is no longer the case. Commonly used products are rarely on sale, instead items that are not appealing may be offered with digital coupons and are touted as a giant giveaway, making Shoprite no better than other supermarkets. Shoppers will soon wise-up and the stores will lose their following.

While fairly new to shopping I trusted their app. I have realized though that when I choose weekly ad, it chooses the ad for the next week. I have been getting ripped off because I would assume the day I go shopping would be the week of the circular the app chose. Shoprite knows of this issue and has done nothing about it. Thieves. As for the ratings below, I challenge anyone to go into stores I shop in and not see crap picked through and many times rotten veg and many items without prices. Although I have only been shopping for less than a year, I have yet to fully complete a shopping list.

What I love about Shop from Home at Middletown, NJ Shoprite... Designated parking spots close to the door, your own entrance, groceries are bagged and organized beautifully, they put it in the shopping cart for you, friendly and wonderful customer care, quick and easy from the app to belly. I was a disbeliever when I first heard about this option of shopping... now I'm preaching it! Save time! Do it!

Primo water is one of Shoprite vendors. As a loyal customer of Shoprite, I didn't realize that the Primo water is charge 5 gallons water bottle until I tried to return the empty bottle. I used to purchase 5-gallon water in different stores such as Stop Shop, Walmart, Home Depot. Those stores always give customers deposit back after customers return empty bottles. However, the Shoprite contracts with Primo water does not provide this policy until customers found out theirselves. It is not a big money, but it does mislead customers to purchase their water. Can you imagine if every customer had to pay the bottle when they buy 5 gallons water? How much money the Primo water made just for sell the bottle?
That is ridiculous that customers have to keep the big bottle if they don't need. I have asked the manager who works at Hightstown NJ. His name is Mario, he said, "When you buy the 5-gallon water then you have to buy the bottle, there is no deposit back for the empty bottle, you own the bottle." Then I called the customer care of Shoprite. I was suggested, "You can drop the bottle at recycling center." Why I paid $6.99 for the empty bottle and drop at recycling center. Do you understand my point? That is not right to force customers to buy the bottle. I did not see any policy.

I was in the new Shoprite and you have a cheese case filled with cut cheese but most of the cheese has no nutritional or calories labels on the item. I believe this is against consumer law. I have filed a complaint with the NYC consumer affairs. I like to know what my family and I are eating.

Ask for Black Bear turkey breast and received Shoprite brand and was charged Black Bear price.

The store is always clean and the meats are fresh. The deli is good but the bakery leaves a lot to be desired.

Clean it up - the store is a sty. I have spoken to the manager when it first opened but nothing changed. It has a carpet in the entrance - ludicrous. It should be linoleum for cleaning. A store must be clean, bright and have a welcoming look about it. Employees should at least have a pleasant demeanor and not look as though they brought all their problems to work.

I purchased a bag of Dominick's shrimps from Shoprite and they have a funny smell and taste. Sort of a chemical smell. Not sure if I should take them back or have them analyzed. I need to know how to handle this issue.

I have been a loyal ShopRite of Parsippany customer for the past 16 years; however, I plan on taking my business elsewhere because of my last shopping experience on January 28, 2016. I place my orders online from Shop at Home. This particular day, I selected a pickup window of 8:30 - 9:00 pm. I arrived at the pickup area at 8:47pm. No one greeted me. I got out of my car to go inside and the door to the pickup area was locked. I tried calling several times, only to be hung up on twice and then transferred to a manager who told me to come to the customer service desk inside the store to pick up my order.
When I arrived at the customer service desk to pick up my order no one seemed to know what was going on. At customer service, I was "assisted" by Ian ** and Samantha who could not possibly have been more clueless or interested in trying to help me. The person I spoke to while in my car at the pickup area, Nelson **, instructed me to go to customer service, yet did not inform the customer service people to expect me. When Mr. ** finally show up, he was completely frazzled and had no idea how to find a pick-up order, nor could he tell me why the one and only person working in the pickup area decided to go home early and not tell anyone. Mr. **, nor STANLEY **, had any idea who the person was that was working in that area that night, or even knew that person had left early.
When Mr. **, (title unknown) finally "found my order" he gave some sort of paperwork to Ian ** - who had no idea how to "find" my order in the system! It took him 25 minutes to "guess" which order was mine and then proceeded to scrutinize every coupon I gave him, questioning if each and every one was applicable. At this time, ShopRite's "on the ball manager" STANLEY **, decided to take a break from his personal, social conversation he had been having 5 feet behind me for the past 30 MINUTES, and take a few steps forward to see what was going on. His sudden interest peaked only because he saw that I was writing everyone's name down, including his. When he noticed I was checking the spelling of his last name on his nametag, he became very concerned as to why I was doing this.
I found it quite ironic that I had to explain the entire situation to him, considering he must have overheard something considering his 5-foot distance the entire time the scene was happening. Upon learning that I wrote down his name, he instructed Ian ** to override any of my coupons that he was having issues with and to issue me a $25 gift card for my troubles. After 45 minutes of complete torture, this is his solution to customer satisfaction???
Once I was finally checked out and sent on my way with my melting groceries, manager, STANLEY **, stood there and watched me push my filled to the brim cart out to my car alone - in the rain - NEVER ONCE OFFERING TO HELP ME!! You can check the video surveillance from that night and you will see that he never moved a muscle to assist me in bringing my groceries out to my car or offer to load them in the car, even though I did place my order online, AND PAID for this service!! He did not even give me credit for the $10 shipping fee! It was so blatantly obvious he could care less about me as a customer. I will never patronize ShopRite Parsippany as long as STANLEY ** is "manager" of that store.

Open and outright racism by employees. I am working on a project which requires me to stay in this area of South central Suffolk county. One day I went to this Shop Rite near N Ocean and Waverly Ave. All employees were behaving as if they have seen a person from another planet! Two sticking guys and about 8 checkout employees - All were "White" of lower social level. They all were hostile - did not smile, speak or showed intention of helping. A lane was open with lights ON - yet, the woman assigned to the cash register was at the other lane.
The young male employee called her that somebody is "looking" for you... she ignored me for a few mins. I just stood there, unsure of what the issue was - All the employees from other lanes were looking at me! I am not Black or Asian - I am of Northern Indian decent and I look more like a Southern European!! Italian or Spanish with darker eyes. I speak English fluently with no or little accent. There is something VERY creepy about this store! Unsuspected buyers beware!!!

At the cashier while checking out at ShopRite, when it was time to pay the cashier says a manager have to come before I was able to pay. I ask Mary Ann, my cashier, why was that. She said because I had a lot of sale items. I said to her "I never heard that before. Every time I shop here I purchase sale items." When Hannah, the manager, does comes I turn my phone on to record her then I asked her the same question but she just looks at me, and said I don't understand. After purchasing my items I went to look for Hannah again. She started walking around the store and I called her and she ignore me. She started walking around this, walking around and she know I was behind her.
I'm in remission from esophagus cancer. This how ShopRite managers treat sick people. I'm calling her and she's continues the ward then she ducks into a room and Tommy ** the manager is there and then I speak with him and I asked him the same question and he said "This is the policy of the store," but I said "Why was she just so rude and couldn't stop to talk to me? She made me follow her around the store." While reviewing my receipt I noticed that Mary Ann did not give me my dollar sixty-five and bottle redemption back. She only gave me $0.50.

The weekly circular states that there are digital coupons available to be added to your card for further weekly discounts. Each week I go onto the site to add coupons for family members only to find out that some of the coupons in the paper are not available to everyone. I spoke with someone from the Corporate office a few weeks ago on an issue and still waiting for them to call me back on that. Why is Shoprite selective on who they give these discounts to if the paper makes you believe that everyone is entitled to this discount. This is very bad business and a horrible way to treat loyal customers.

I don't have a car and sometimes I order from Shoprite at home delivery. Every time I've ordered, there have been missing items, no good items and wrong items. They supposedly gave me credit to use next time I put in a order but the credit was nowhere to be found. These thieves stole from me and I still order from them. Well, not anymore. I pray that they go out of business. Another supermarket should move here. I ordered a lot of sale items yesterday for next day delivery, mostly canned vegetables, frozen vegetables and fabric softener, apples etc. An hour and half from my delivery time they called me and said that most of the stuff I ordered was out of stock and if I allowed substitutions the sale prices would not apply. I told them to cancel my order and that I will never ever order anything from Shoprite from home.

As I reside in Piscataway, NJ, I have no alternative but to buy my groceries from Piscataway Shoprite. This place is worst to do any shopping from. I get high blood pressure whenever I get to go for groceries shopping. Worst manager and horrible staff. Tried complaining to Saker who owns this Shoprite, but seems Shoprite corporate does not care. They know customers have no option since they made Pathmark to disappear. Worst place, worst management and horrible staff. HATE it.

I found a used band aid in my coleslaw. I opened my cornflakes and found pieces of the ceiling inside. I asked a sweeper to pick something up for me, and he went up to my face and started making a mixture of toilet sounds and demonic noises. And, this was all at the English Creek Shoprite.

I opened a packet of Shoprite instant oatmeal lot # 4570435017 June 08, 2016 03:30 UPC 41190022687. Inside was a part of a dead mouse and full of dead larva. Immediately got ill. Contacted Shoprite and sent picture. Will NEVER eat oatmeal or use Shoprite products again.

Following my issues with Shoprite in Marlton NJ, I received another call. They have credited me back the second overcharge and are sending me a $25 Shoprite gift card. That gift card will accompany the gifts we are giving to a family we are sponsoring for Christmas. For all the issues, at least, I can say the result will help a family in need for the holidays.
Original Review
I have used Shoprite from home in my area and never had a problem. However I used ShopRite from Home, Marlton NJ on Thanksgiving Eve to order dinner for my son's family who could not join us for Thanksgiving due to their daughter being sick. This was a Shoprite local to him. Shoprite called to say that the order was done but the payment did not go through. I told them that I had already received the Final Payment email with the purchase Visa authorization code. Long story short they made me go to the store and pay again at the courtesy desk and said they would call me if they saw two payments. This was AFTER I first went to the PNC branch at THAT STORE and confirmed that I was indeed charged for the purchase. I had to pay twice for the same order.
I was actually told by the head cashier that the bank rep at PNC did not know what he was talking about. Shoprite did not call me back as promised on Friday and I called Saturday to speak with the store manager and told him that I was indeed now charged twice for the same order. The monies were withdrawn from my account twice - not pending, but out of the account. He had his front end manager on duty that day and call me and I was again questioned regarding a double payment. As if I was making this up! She told me that they had no way of seeing the online payments that are done with Shop from Home. Ridiculous!
NEVER even an "I'm sorry". Just questioning my integrity. I told the front end manager that it was a disgrace to do business in that way and if in fact that store was not able to confirm online payments from their Shop at Home service that they had no business selling goods through that service. She said she would credit back the second charge even though she could not verify it, as if she was doing me a favor. What a disgusting way to do business!

The Shoprite in Cardiff, MD. should put their employees through some etiquette classes. I'm a caregiver to a disabled, older lady. Because of her disabilities, she has state assistance. AKA "food stamps". I dread dealing with their cashiers. They maliciously go out of their way to let everyone within earshot know when someone is using an EBT card. I've shopped there for myself before, and saw a young mother being "called out" as well, for her EBT card. They hire the most despicable little **. Their customer service employees are no better. No help, because they're too busy talking about customers and other employees to turn around. When they do see you, and figure out they're actually at work, the sighs and eye rolls begin. Where do you find these kids Shoprite!?!? I now take all my business down the street to Saubel's. Their employees have some couth!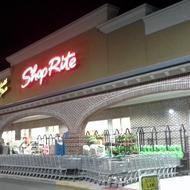 This place is constantly being blared out as a world-class market yet it more resembles a low-class circus side show of total irritation, obnoxious employees, tasteless brash music, congested aisles that are impossible to navigate and the ambiance of being in a high school gymnasium probably sixty years ago where no one has any class or that of a pig auction in Brazil. Overall, this is a loud, vulgar, unpleasant experience where idiots race around the parking lot. Wow, how classy is that!


I bought a sausage roll at Shoprite. It was off and smelling. It was sticking inside. The taste was horrible. The manager told me that there was nothing wrong with the sausage and I don't know how a sausage taste like. I'm very disappointment with the service they give us as customer.
Company Name:

Shoprite

Website:

http://www.shoprite.com/