Shoprite
Have a problem? The ShopRite Customer Care team is available at 1-800 SHOPRITE 8a-6p Monday through Friday and 9a-5p Saturday and Sunday.
ShopRite is the registered trademark of Wakefern Food Corp., a retailer-owned cooperative, based in Keasbey, N.J. and the largest supermarket cooperative in the United States. With nearly 250 ShopRite supermarkets located throughout New Jersey, New York, Pennsylvania, Connecticut, Delaware and Maryland, ShopRite serves more than five million customers each week.
A long-time supporter of key community efforts, ShopRite is dedicated to fighting hunger in the communities it serves. Through its ShopRite Partners In Caring program, ShopRite has donated $29 million to 1,700 worthy charities and food banks since the program began in 1999. As a title sponsor of the LPGA's ShopRite Classic, ShopRite has raised more than $24 million for local schools, hospitals and community groups.
For more information, please visit www.ShopRite.com.
Consumer Complaints and Reviews

I was giving the run around on 2 different occasions. I understand policy, not lies and unprofessionalism. I was told 2 different lies. Store level and Corporate. If you do not want to donate to a church, library or anything else... It's ok but do not think that the customer is stupid. I was told funds were depleted in April, hence I took the in kind donation letter in June 2017 to be informed to return in July which I did, just to be lied to. I am upset that the New Rochelle, NY Shoprite conduct business in this manner. The store states it's corporate that makes the decision, corporate pushes the blame back on the store. It's sad how they lie. The lady whom I spoke to at headquarters was of no help. I won't be shopping there again. Stop & Shop here I come.

Prices are rung up more than they should be. I ask cashiers not to ring up order till all items are on the belt so I can see prices being rung up. Of course they do not do this and then I end up going to customer service desk.

They have an auto filling service, and when your prescriptions are ready for pick up, you can opt for a text message to be sent to your phone, which is a great convenience.

This ShopRite was very satisfying, although I must also compliment them, especially our area ShopRite. No Deli is ever Expired, there are the Live Sea Creatures unused yet for the kids to enjoy. Whenever we are unable to cook ourselves, "Daddy, can we go to ShopRite?" My Four year old daughter would ask. Even my eldest son wasn't able to resist. I had a very good experience here. Although they could make a bit more changes. Nevertheless, I am a proud Shopper.

Reward program rated a 3 as the Shoprite pharmacy does not have a reward program. Love the fact that this pharmacy provides mostly American made drugs. That's very, very important to me.
How do I know I can trust these reviews about Shoprite?
825,614 reviews on ConsumerAffairs are verified.
We require contact information to ensure our reviewers are real.
We use intelligent software that helps us maintain the integrity of reviews.
Our moderators read all reviews to verify quality and helpfulness.
For more information about reviews on ConsumerAffairs.com please visit our FAQ.

I had a very bad racism experienced at Perth Amboy ShopRite. The Manager who was a ** old man was lazy, didnt want to help because of my race as well as the cashier name Hershita was very rude. I had to call the manager because the Price was not matching of my item as of the flyer. The cashier who had no knowledge, rudely told me that the prices vary from store to store even if they are on the sale and on the weekly flyer. I am a regular Shoprite customer and know is not true. So I had to waste 15-20 mins but she wouldnt believe me and upon my request she called the manager, who was a ** old man, looked at me with some hate feelings and wouldnt help at all. This always happens at Perth Amboy Shoprite. They discriminates, their prices are not adjusted as per the weekly sale price.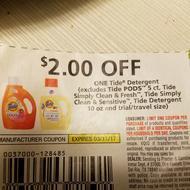 I recently went Shoprite on Liberty Heights because I was searching for a sale on Tide (had a $2 off coupon). When I ended up finding a sale on Tide Simply Oxi for $2.24, I got to the register and Manager would not accept my coupons but allowed a person ahead me use the exact same coupon. He repeatedly tried to tell me that my coupon could not be used for Simply Oxi but the coupons clearly stated nothing about Simply Oxi but it did state it couldn't be used for Simply Clean and Fresh. I tried to constantly show him the coupon and he and other managers were very rude. I then asked "How could you let another person use the same exact coupon and me." He then walked away. I'm done with that Shoprite and plan to call corporate.

I always bought the ShopRite brand Kielbasa for years. Now over the last few months I have dreading it. The product has been disgusting, the flavor has changed dramatically. I figured it was a bad batch so didn't pay it not mind, but bought it again and same thing, same thing every time I buy it. I wouldn't complain but it's the $10 pack I always get for BBQs, family snack, that I don't feel like cooking dinner. But have been disgusted and can't find anything else to match it. Lots of money wasted on the ShopRite brand Kielbasa.

I went in to grab some dinner, attempted to pay with a check... Which I have done repeatedly for years at many other retailers. Supermarkets included. Even some really small local supermarkets. But no, Shoprite won't accept checks unless you have a Shoprite card, apply for and pass check cashing privileges, have someone from Shoprite call and speak with your bank to verify at least $100 is currently in your account.
So I get to the register and hands her my check. By the way she didn't relay the total to me, I had to locate it on the screen. She shouldn't explain that I need to fill it out (not to be that person, but every other retailer that accepts checks has a machine that you run the blank check through and it prints it out for you) so I hand her a blank check and she just stares at me. Then I fill it out, and she then asked if I had a Shoprite card. I say no, and that's when the policy was brought to my attention. She couldn't explain it, neither could her manager, or the store manager! Then I'm told to call corporate, so I do. But guess what, even though the store is open until midnight, customer service closes at 6. And why would they offer an option to leave a message? Not that I'd get a call back anyway.
Short end of the story, even though every other supermarket in my area, and I'm sure every other area. Including the small local places that are not nationally supported; accepts checks and runs them through a machine that checks that the check is good. Why does such a large chain not have such common technology. Furthermore, why would your customer service line not be open longer to support their customers? I was given an excuse of they need to verify my identity, even though my address, phone number, name, and usually my driver's license number is all on my check. So that sounds like an empty excuse. I do not approve of this behavior, both in part of the employees, and the corporation. I also will never shop at any Shoprite ever again. All over a $23 check. I will also continue to share my story and boycott Shoprite every chance I get to every person that will listen. I will not be the only lost customer. Good job!

The store in East Windsor has rude staff. The meats don't last long. The cold cuts get bad the following day and so is the seafood. Disgusting deli and seafood dept. The staff are not clean. They cut different type of meats at the same meat cutter without cleaning. I do not eat pork and I usually get some chicken breast, and was disgusted to see that one employee cut ham and when I ask for chicken breast it was cut at the same meat cutter without even wiping it down. I was horrified.

This is a go-to store. Huge customer volume - usually has 8 or more checkouts in use. Due to high turnover, produce is fresh; organic selection is considerable. A real fresh fish department exists not just a pre-packaged version.

My Burlington Township, NJ ShopRite is very clean, has a large parking lot and being on a bus stop is convenient. There is a liquor store, prepared food and a small dining area to sit down and eat. Just about 99% of the employees are friendly and efficient. I definitely would rate it a 99.9% for other customers to shop there.

Customer service is good and salespeople friendly and helpful. The produce and meat dept. have excellent customer service areas. The produce dept. needs to have more variety however. The managers are always pleasant.

In my neighborhood, Shoprite is the go to grocery store due to the freshness of produce, dairy and meats. No other grocery is close in comparison. There is a Whole Foods, a Stop & Shop, and a Trader Joe's within a ten mile radius and none compare.

The store is newer located in Howell, New Jersey. They have a wonderful Patisserie and bountiful selection in each department. The staff is friendly polite and helpful. I really DON'T LIKE the new floor plan as PAPER PRODUCTS are "off the beaten path". THEIR MEATS ARE ENTIRELY TOO EXPENSIVE in comparison to other local supermarkets and their quality of meats not as good.

ShopRite is a great store to shop. The store is very clean and tidy. The workers are nice and when you go every week you get to know some of them by name. I think they have great sales on select items. Overall it is a great place.

ShopRite in EHT, NJ provides a wide array of products. As a rule the staff is polite. Parking is a problem. If the store provided baggers and assistance in with transporting packages it would improve the experience.

I've been a Shoprite customer [S Philadelphia-Snyder to Oregon Ave.] for some years now because I like the fact that it's cooperative. I live in the city & a bicycle is my main transportation. My Shoprite was farther than I would have liked considering I buy a lot when I go & I'm a senior, making it a bit more difficult to haul everything back home, but I've done it anyway for years.
One week I rode my bike to Shoprite only to find that it had moved even further than it was already! [Must have been very poor signage since the move was a complete surprise to me.] I was conflicted about whether I wanted to travel farther than before just to stick with Shoprite; there are after all about a half-dozen other stores within blocks of where I live & and I pass another half-dozen or so to get to Shoprite. I decided to try & see how it goes.
I called the Meat Dept. & spoke to Mike, the manager, a couple of weeks before Christmas. My children were coming from California & I wanted a FRESH turkey instead of the usual frozen. The order was taken, pick-up date arranged & all was ready. Thursday. Dec. 22, I went to get my fresh turkey. Mike wasn't working so another person from meat went to storage and brought me the "fresh," HALF-FROZEN turkey! When I gently reminded him that once turkey that has been frozen & thawed IT'S NO LONGER FRESH, he said that it wasn't their fault but the fault of the supplier.
Okay, I come from a grocery family; I get that mistakes happen & suppliers cannot always be counted on. However, that is between the store & the supplier... customer is NOT in this equation. Mike, who is the face of Shoprite to the customer, had my phone number to call me & inform me that the turkey was no longer fresh. He chose not to do that. In my case, that few minutes would have saved me a whole lot of trouble. Since my bike was broken, I had to wait about 45 minutes for 2 buses to get there & walked the 3 miles home because there's no place to carry a full carry-cart on the bus. So, my decision about whether I should go to the trouble to get to Shoprite to shop has now been made. Thanks for helping me out.

I have been shopping at Shoprite in Glen Burnie since opening of the store, but lately I have had quite a few problems with the arrogance of employees. Last week I was in the Glen Burnie store looking for graham cracker crumbs. I was sent to 3 different aisles by employees of the store before any of them realized that Shoprite does not stock graham cracker crumbs. On another occasion there was a sale on Betty Crocker, cake mix for $1.00 (one dollar) and also Shoprite brand jellied cranberry sauce regular price $0.95 but was on sale for $0.79. When I was checking out the products were coming up at the regular price.
Today I was in the same Shoprite looking for maraschino cherries. I ask an employee who was stacking shelves. He sent back to the aisle I had been in. I went back to him asking him to find the maraschino cherries. He went into the same aisle but to no avail. I became very frustrated and ask for the manager. When I spoke to the manager who had a rude and arrogant attitude, he mentioned that there were a lot of new employees who did not know where certain items were. I also mentioned to him the problem I had the previous week. In a rude manner he ask what could he help me with. In the meantime I walked away and heard him make a comment about me. When new employees are hired they should be trained to know where items are located in the store, whereas the employees and customers should not have to spend so much time going from aisle to aisle to find products.

Excellent quality products. I love the fact that they carry the big stores quantity products just like Bj's and Sam's. Thank you ShopRite for always having the best sales each week in your circular ad.

I've been shopping with ShopRite for many years. I normally get everything done in one shot. Their store brands are great and some are even better than brand names. They have great weekly ads, which I get a flyer for every week. I also have my ShopRite card I use at check out.

I went to a Shoprite store at the Sanlam Randburg square this morning to try and buy groceries. When I went out of store I was called by the rudest security guard on planet earth. She was harassing me with the way she asked to search my laptop bag. When I asked for the manager she responded by saying that I can go ahead and talk to the manager as she doesn't care. When I got to the manager I was told that I was out of line and I can do whatever I feel I needed to do, as they do not care and the manager refused to give out her full names and shop details as per FAIS declaration.
Not only that when I left the store without my complaint handled or solved I was sworn at by the same security guard in front of her manager. "** off. You think taking pictures here will scare us" as the staff was laughing at me like I am dog... Please kindly assist as I need to escalate this matter to the ombudsman. In another separate incidents I was misled into buying a product that did not match the branch they had pasted on the shelf. The third incident was when I went into the store to do a cash back and I was told the store does not have money and when I asked for the manager the very same rude manager would lacks basic customer services skills ignored me and yet again I was made a mockery of the public.

In most cases they are very consumer friendly. However, they seem to treat their employees very badly. Most of them feel mistreated and devalued. As a result they disregard the customers. Most of them are unhappy. They should check into having employee satisfaction to improve the environment. Customers can be cruel and indifferent but their employers should not be. As a shopper they still offer better value but is seems to be becoming a hostile environment.

I have been coming to ShopRite in Somers Point for 7 years now and I come twice sometimes three times a week to get a sub made. Now this new employee Margo who makes subs yelled at me and was just ignorant. I ordered a turkey sub. Asked for extra mayo, thousand island dressing, oil, Vinegar, onions and whenever I come in there and ask for extra on my sub she's like "I can't give you that much. That's enough I can do. I'm not putting more on there." Then when my husband comes in and orders a wrap a California wrap she doesn't allow him to put peppers on it, honey dressing, extra mayo, oil and vinegar. It's ridiculous because I'm a customer.
It says you can make it the way you want. Why every time I come in there I have to settle for less because she don't want to take our orders. We are not the only ones either. I've heard employees say they get a lot of complaints about this woman and how she takes everyone's order. Now if they get a lot of complaints why is she not fired or suspended!? I shouldn't have to come in there and feel like I can't order something. Whenever they had the other girls make the subs they knew how I liked it they did it with no problem. They said hello, smiled and not give me a attitude with starting off "what do you want!" Something needs to be done with this woman now.
This rudeness has happened four times. I figured I would give her chance after chance but I see she don't get it to be nice and give great customer service to her customers so I have no choice but to complain and if nothing's done I'm going to corporate!!!! I know what it means to give great customer service. I run a Dunkin Donuts so I know what I'm talking about and she needs to be trained correct! I feel like I need to just go to Acme instead just so I can be treated with respect and friendly.

I placed my order for delivery on the 6th of December and my issues still haven't been resolved. I have called and email, but no response. Was promised a call back from the store two days ago but nothing as of yet. My order was an hour late, I was over charged and had missing items, which I was charged for. I was very unhappy with the items, that I did get because the shopper didn't follow the special instructions for items not eaten in my house. Mind you these aren't gluten free, vegan or any other time consuming list: just no low fat, lite, or reduced anything, even that was too complicated.
I called the help phone number and was even given an excuse by the voicemail, as to why, there is nobody there to help me after I've spent my money. Apparently, they are all being retrained, and their customers just aren't important enough for them to have someone available to help them. I don't recommend this service. I could have gotten everything I wanted and made sure I wasn't over charged 3 days ago, instead of still wasting time every day trying to get Shoprite to fix their error.

Wakefern (ShopRite) is systematically stealing from its hard working independent vendors every day. It's done through frivolous "fines" on invoices which have minor errors (usually a UPC code). These fines in most cases are MORE than what is earned on the invoice itself! In our company alone thousands of dollars per week are stolen. There are no grace mistakes and hundreds of invoices are generated weekly. It would be virtually IMPOSSIBLE to never make a mistake which makes this an easy cash grab for this greedy corporation. Eventually there will be lawsuits and the money will be returned, but in the meantime it is a financial hardship on the very people who help keep this company earning millions of dollars by providing great service and products.

I am a frequent customer at Shoprite in the Belleville town of New Jersey. Over 16 years with Shoprite From Nutley but we moved to Belleville. I had earned my 400 points to get my free turkey, weeks ahead. When I went to pick it up on Wednesday 23 Nov, 2016 in the morning. I was told by the manager and the store manager that I can't get the frozen kosher turkey -The offer was for the regular frozen turkey that's what they told me - That was a lie. We used to get the kosher turkey every year from Shoprite, and if the turkey exceeded the 9 pounds we would pay some extra. Both the lady manager and the store manager lied to me telling me that it was not the case.
And when I told them about the previous years, the store manager looked at the flyer and said "We don't have the kosher one anymore." I asked him to check for me in the Nutley store so that I can go there. He lied to me again telling me that they run out of them over there too. He said he knows because he spoke with the manager of Nutley and he told him. One very honest girl in the customer service counter said: "they should have them in Nutley. I will call and check for you." At that point the store manager walked away and vanished. After calling she told me they had them. In nutley I got my turkey without any problems, with a smile and thank you on top.
What I want to say is that we spend half our paycheck in Shoprite of Belleville. We were loyal to a dishonest management that did not value us. The workers there are good people, but too bad the managers are greedy and liars. We are taking our money and loyalty back to the Nutley store, and I am telling my friends and my community.

In the sales flyer beginning Nov 6, Inserra Supermarkets listed sheet sets on sale for $9.99 (which is a great price). I am a loyal Shoprite shopper and have been very pleased with the brand. However, I was very disappointed this week. I went to three different Inserra Shoprite stores looking for this item. I went early Sunday morning to ensure my being able to purchase the sheets. At each store I was told they never received the item, not that they ran out, but they never received them. THIS IS FROM THREE (3) DIFFERENT STORES. Very disappointed in the Shoprite brand. This is akin to false advertising and trickery. I never thought that Shoprite would have to stoop to such trickery to get customers in the store. Very DISAPPOINTED!

I purchased ShopRite brand steam in the bag vegetables labeled Broccoli, sugar snap peas, carrots, and water chestnuts. When I microwave my vegetables and then opened the bag, what I found was a bag full of water chestnuts and maybe 2 tablespoons of carrots and broccoli combination. I extremely disappointed that I could not provide a wholesome meal for my husband who was just informed he was pre-diabetic.

I bought groceries online on August 12, 2016. Within this past week I've thrown away 2 packages of rotting strawberries, a rotting pineapple, rotting tomatoes and just tonight a gallon of milk!! I poured a glass of milk thinking once again this doesn't taste right. Looking at the date of the milk it's August 12!! THE SAME DAY I BOUGHT IT!! I'm so mad right now, but see your store is closed, or I'd bring this LAST STRAW to that store and make your manager drink a glass of this sour milk!! I've thrown out $16 in groceries this past week!! I can't believe in the poor customer service given to online shoppers!
I PAID YOU $10 TO SHOP FOR ME and you picked out all the fruits that were ready to spoil and the outdated milk??? Now after paying YOU to shop I've wasted $26 of my hard earned money! I'm fuming right now! I definitely won't be doing business at this store again, and telling EVERYONE & ANYONE who will listen about my experience with your services of online shopping. I think I'll send this to corporate offices also. I get the feeling nothing will be done to make it up to me for my losses from this store.
Company Name:

Shoprite

Website:

http://www.shoprite.com/