Consumer Reviews and Complaints

Supposedly they have upgraded this store but I don't see it! This is the only major grocery store we have in 20 miles! So I guess they think they can screw everyone in this town over! Their meat quality sucks. Even the meat department employees tell you to go buy meat anywhere but here! Who does that! I bought some fried chicken from the deli today brought it home for dinner and it was still red and raw in the middle! What the he** is going on there! It is Sunday one of the busiest days in the store and ONE poor guy in the deli with six people in line!!! He is a very slow non personable 20 something. Any slower and he would be in reverse! That's ridiculous! They could kill someone with raw chicken!!! They "upgraded" the produce department and just made it look prettier putting more pre sliced fruit out the berries if you don't look are moldy I have taken many back to the store and I live 15 miles from town!
Their prices for what you get are ridiculous!!! The locals here especially the elderly have no choice but to shop there. So sad. I wish another store would come in and take over! The checker told me today that all the baggers they have hired just don't care about the customers. It's really so wrong what Safeway corporate is doing to this tiny community!

Safeway in Phoenix on Osborn and 7th Ave. Cashier Meggan was serving customers on register 9. She couldn't stop moving, shaking arms, rubbing her face and talking to customers in not a proper way. She asked everyone what our names were and if we want to dance... our favourite color and a lot of other stupid stuff. Customers tried to ignore her questions but she kept on talking. Her face was red, one eye closed not sure due to what. It was too much. I told another cashier about her being on drugs. They ignored my complaint and just say "sorry".

I always enjoy shopping at my local Safeway. I go through the app first, and after adding all relevant deals to my card, I can end up saving a considerable amount of money!

Your Blackberries continue to have issues with bugs. We have been experiencing very small worms in the blackberries. We rinse them, microwave them and rinse them again and still these tiny little worms are alive. Something needs to be done.

Safeway 40th & Donald, Eugene, Oregon - For some reason you have changed inventory. Things you have carried for years you don't carry anymore. Need more employees. Diet Pepsi 24 pack is usually empty and if you have it is on the bottom shelf. Got any idea how heavy these are? I dropped a pack once and it broke several cans. Like I said, If you have it. Why not??? You stock plenty of everything else. The manager told me she doesn't know why you don't ship more. She orders more.
How do I know I can trust these reviews about Safeway?
883,201 reviews on ConsumerAffairs are verified.
We require contact information to ensure our reviewers are real.
We use intelligent software that helps us maintain the integrity of reviews.
Our moderators read all reviews to verify quality and helpfulness.
For more information about reviews on ConsumerAffairs.com please visit our FAQ.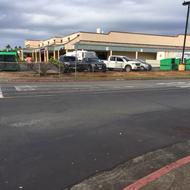 Although the people who work on the floor at Safeway are polite enough, the management needs to do something about Safeway's blight on the environment here at Hokulani and Aoloa Streets. Giant delivery trucks honk as well as beep at all hours of the night and day (ostensibly 11-7 is supposed to be quiet time), and the grounds on the Aoloa side of the facility are filthy. This is not just because of the trucks, trash bins, and loose grocery carts, but because there are often spills around the trash bins, and of course everyone who lives over here (this is a residential part of town) has seen the drug dealers in the parking lot on our side. They aren't the slightest bit covert, as they sometimes have their music cranked up during the night. I have tried to get the manager to take notice, but s/he is oblivious. Safeway needs to build a sound wall, to protect residents from the trucks and unsightly spills, and a satellite police office on that side would be a fine idea too.

I dread the wait time due to understaffing and it has been consistent for the last ten years. I spend 30 mins shopping and on average 35 minutes waiting in line. I even try times of the day when the store is empty and there will be one employee working a single check out lane with 6 - 7 people waiting in line. God help us all if something needs price checked! Now that I think about it, I may have PTSD from Safeway because just typing the words "price check" made my heart rate elevated and my head dizzy.

I was shopping with my wife at 1800 Rockville Pike in Maryland this afternoon around 5 PM. My wife was checking out and I went to sit down in the "Hungerford Room" because I'm a disabled senior (old and sick) and cannot stand for long periods of time. My smartphone rang (my ring tones are all musical). I was trying to answer it when an enormous, fat ** woman came up to me (getting in my face) and ordered me to "turn off that music." She claimed to be the manager. I did not get her name. The receipt said the manager's name was "**." She was rude, egregious and not customer friendly at all. I was intimated and humiliated. I was fumbling with the unfamiliar phone and having a hard time figuring out how to turn it off or answer it.
I want an apology in writing and I want this woman gone. She is a terrible representative of Safeway. She treated me like something she stepped on and had stuck to the bottom of her shoe. I had been shopping at Safeway since 1996 when they were located at Loehman's Plaza on Randolph Rd. If I don't hear from the company within 7 days, and that woman is still working store # 3257 then I will no longer shop there and I will ask my wife not to spend our money there as well. I will also transfer all 12 of prescriptions from your pharmacy and just shop at Giant from now on. You need employees who know how to deal with senior citizens and give the elderly the respect they deserve. I will also tell my friends (of which I have many) and tell them what happened to me and get them not to shop there either.

We pick up chicken strips at least once a week and 1 pound is enough for both my husband and I. When we got back home we seen that we in fact got 88 oz and then I placed the chicken in bag on scale and it read 14.7 ounces. We are extremely upset. The deli girl working at noon had a bad attitude. They also only had one dip. The Burns, Oregon store is filthy, the employees are rude and we are being ripped off constantly. Someone needs to go in there and check the scales.

The Safeway at Long Gate in Ellicott City, Maryland ran a promotion. For every prescription you get a sticker. Most times that I have filled a prescription there I was told they sticker my book when they didn't, I looked at it before handing it to them and get it back without a new sticker. I carry my husband's and I asked for one for myself and got told when I get a new prescription ask and I will get one. Day before I had new prescription filled and they didn't give me one. Go back next day was told since I didn't ask that day I don't get one. Girl was very rude. She isn't the only rude one there. They act like it's a burden for them to wait on you. Don't bring any GoodRx coupons with you, that pisses them off even more. I will be moving my prescriptions to another pharmacy. I thought by moving them to Safeway that it would be more convenient but since the employees there hassle you and are very rude. I will be going elsewhere.

This time I really needed cat litter. There was a sale so I ordered 3 that totaled 15.00. The guy gets here and no cat litter. The bill however is only 9.00 less. I'm furious that they never bothered to notify me that 3 of my 10 items were not coming (I needed it badly) and that the bill does not reflect that. I'm done with Safeway delivery and maybe the store entirely. The first time I used my own calculator to add the cost. The estimate they sent was very close. 164.00. The order came and even with things missing it was 187.00. Unless you have money to burn, don't use it.

I am now retired but worked for Safeway for 44 years in the stores, store manager, and lastly at corporate office in Pleasanton. I have shopped Safeway exclusively for over 50 years, primarily store #0982 and have been very pleased. On some occasions when I am nearby I shop at store #1953. Today, at 11:45 a.m., I went to this store to purchase only 3 items. #1-Gallon of Lucerne chocolate milk, loaf of Safeway French bread, and 1 tube of **.
First of all did not see any chocolate milk on shelf so asked a clerk and he said they don't make it anymore (totally untrue), next I took a round loaf of Safeway French bread to the counter to be sliced and was coldly told that the slicer was broken. I then went to get some ** and asked the pharmacy assistant for the location. She seemed somewhat put out but just pointed over the counter and said it was somewhere over "there". Turned out they were out of it so I had to buy the more expensive brand.
So I proceed to the check stand and found only 3 checkouts open plus the self checkout. Each line had at least 3-4 customers so I went over to the self checkout with a long line of customers upset just as I was. One of the checkouts was broken, so of course this made the wait a bit longer. I am retired and not in a hurry but this is not the customer service we get at #0982. Before leaving, I politely asked if the manager was available but was told he was not available. It didn't seem that anybody was in charge at this time as the lines were long and checkers working frantically but could tell they were overwhelmed.
I paid for my groceries and then went 5 miles out of my way to #0982 to have the bread sliced. The lady at the customer was very nice and said "No problem, just go to bakery dept. and they will slice it." Did not have one problem in getting this done. I then proceeded to see about the chocolate milk and found the shelf full with 2 facings of very fresh product. And lastly went to see if the ** was in stock and for sure it was. Off to the checkouts and found the store very, very busy with almost all lanes open including self checkout with all in operations. My question is where would you shop under this situation? No doubt in this case at #1953 most customers would look for a new place to shop. I know you must say this is a long winded message but only trying my part to keep Safeway the place to shop!

I did my shopping at the Bernal store! Everyone acted unhappy to be there! My clerk kept saying "I was off 5 min ago," and slamming my groceries on the counter! I told the manager and he said, "Oh. Today I shopped on Santa Rita, same unhappy people different faces!" I will never shop at Safeway again!! Raley's is the place to be!!

Safeway store #2848 has a flower department and high quality flower staff woman that is outstanding. We have purchased flowers and arrangements there several times, which were quite good and nicely presented. The woman there did an outstanding presentation and provided advice. We have recommended your Safeway flower shop [store#2848] to our friends.

The staff at Safeway is most helpful. The wait times are less than in Walgreens and, because it is a small department, the service is better. The vaccine program is excellent and efficient.

My doctor initially prescribed an eye drops of 1.7 ml then the amount has changed to 3 ml bottle. Last week I submitted a refill of the 3 ml but the pharmacy erroneously dispensed the 1.7. I requested a correction to the situation but the Pharmacist refused to acknowledge the mistake. Very disappointed from the lack of professionalism. I am considering not to use the service after more than 10 years of getting my medications from the pharmacy located at Redland boulevard in Rockville Maryland.

I came into Enumclaw Safeway and mentioned calling earlier to customer service and they said they were willing to return my items after I got off work at 1 am. The manager came up and immediately split all the plastic cutlery on the ground and started laughing at me when he stepped on the silverware saying I don't have all of them so he wouldn't do the return! I was speechless. He then put them back into my original bag. He ripped open and shoved them into my arms saying, "You can try to make it happen tomorrow with customer service."
He then turned around and was laughing with his co-workers about his experience, calling me a dumb ** drug addict when I've never done or been around them in my life. I've had cystic acne in my family and me all my life and so he used this to further discourage me, knowing I was only 6 feet away!! I have probably spent a third of my income at Safeway my whole life... I have never ever been fraternized like this never even in school.
I've spent the last 2 years of my life caretaking my father with his amputated leg and not having a retirement. I'm the only thing keeping the house afloat and all other bills. His name is **. He works at Enumclaw Safeway as a night stocking manager in the AM and I have never ever been this humiliated or depressed in my entire life. This is the last thing I need at this point in this struggle for happiness. I'm so scarred by this, I'm just done with everything and everyone. Maybe this is just too much. I don't know what to do.
When I say this I am dead serious. I have officially lost all hope. and I am not going to work. In a few hours I am done. I've never ever been sad or depressed in my life I'm always happy go lucky but these two years and now this Safeway scar. That's it, I'm done. I don't know why I'm doing this but if you need to reply to this. My address is **. May God bless you, all who heard this and I apologize if I rambled on.

5/5/2017 Lincoln City, OR Safeway. Purchased a baked chicken that tasted blah. (I could be more graphic) I looked at tag on the chicken and found it had been heated for 10 hours! Industry std is 4 to 5 hours max. Apparently this store does not check how long food is left under heat lamps! Be sure to check times before you buy cooked items.

As a new resident in Duvall, WA I have never been treated fairly by the employees. I have spoken to the day manager about this matter. I am **. I find it more comfortable shopping at the Redmond Safeway. In Duvall, there is no exchange of small talk as I have heard and seen done with ** customers. When I need assistance, there is very little assistance where the employees are curt. There have been times when I have been followed while I shopped or asked many many times if I needed assistance.
This past weekend I sent two of my friends who were visiting as I prepared dinner. They are of Asian descent. They returned with the same complaint and feelings I have experienced. I have to travel out of my way to Safeway in Redmond, WA in order to feel comfortable. Why can't I be treated fairly in the Duvall, WA location? I have decided to continue shopping at the Duvall, WA Safeway. Guess the employees just have to get used to me! Should I notify KING5?

This last Sunday, April 30, 2017, at 9 AM the Georgetown Safeway store had only two checkout lines open (the non-express lanes) and those snaked up into the aisles. It's bad enough that the store was woefully understaffed on a Sunday morning, but when I left the line to inform management, they first ignored me to continue their personal conversation, then proceeded to be extremely rude to me after I informed them of the long lines. I have been shopping here for over the 30 years and have never witnessed such rude and unprofessional behavior. Being short staffed is never an excuse to be rude to patrons, especially ones who are trying to be helpful.

I had to go back at least 2-3x in a month. I'd go there after ordering thru their app to find out nothing was filled. I like the pharmacist but, the techs seem like they don't know what's going on in person or on the phone. I shouldn't have to call the Dr when the prescription wasn't good, they're supposed to fax the Dr.

Sometimes they have to be reminded when they have to do the refills. So calls have to be make. I use them mostly so I can laid costs back from my employer.

First - my delivery people have all been well mannered, respectful, and helpful and no complaints with them. But when I shop online I plan my meals often times with the current ads. However, when I ordered a Hormel spiral sliced ham for Easter dinner advertised for $1.37 per pound but the same brand ham delivered was $2.49 per pound, I had to refuse it. I learned the hard way that the ads and delivery item prices don't always match. And I still don't understand how to use ad coupons. Very disappointed.

My mom works at Safeway so I know what goes on back there. The management is horrible and you have to be there right on time. Otherwise they give you a warning because they dont want you to be there too early or too late just because they dont wanna pay you overtime!!! AT THE SAFEWAY MY MOM WORKS AT THE BREAD SLICER IS MISSING A SLICER SO WHEN YOU GET TO THE END IT SHAKES LIKE CRAZY!!! And they dont let the employees slice the baguettes!!!
AND MY MOM SAYS IT'S SO BAD THAT SHE DOESNT WANT TO GO BACK AFTER HER SHIFT IS OVER TO SHOP!!! We still shop there though. The employees are nice but not the management!!! But it's still a good place to shop even if the management is bad. They also have crazy hours and thats all for Safeway complaints.

I shop at Safeway every week and the lines at this store are always long at the check out counters. Today it was maybe 2 counters open out of 7 and 30 customers waiting at both counters. I've to Chevy Chase Maryland and Bethesda Maryland Safeway stores and all counters are waiting for customers to check out. The service at this store isn't at all good. The staff is not friendly and the lines are always long. There's no soup or salad bar. I did call customer service and they replied that they were gonna take care of it but, still no results. I'll start shopping at Shoppers.

Willits, Ca. Safeway Store - So many issues. 1. Staff shortage, existing staff awesome but way over worked. 2. Constantly out of sale items. 3. Vendors decide merchandise not customer requests. Phone calls to home office produce no results. 4. U Click coupons suck, no cell service in my area and I won't cut out the stupid coupons. The Reward Card was supposed to do away with coupons! 5. Being told we'll have it tomorrow, no I don't want a rain check I can't eat a rain check, when I live 50 miles away and they are the closest and only chain store. Another 25 miles to the next store. 6. Tiny cans of gourmet cat food when rural areas usually have more than 1/2 of a cat! 7. Agreeing with the other Customers as they complain while waiting in line. Unbelievable that they can stay in business like this... Only because of lack of competition! Help us Raley's!!!

17246 Redmond Way, Redmond, WA, 98052: The (one) public bathroom had no toilet paper; someone had left a roll of brown paper towels on the ground as an apparent substitute--in a grocery store! The toilet was filled with the same, as, not surprisingly, it could not be flushed. Given that the large bathroom garbage can had no lid, it is entirely possible that some of the paper towels in there were also covered in feces, which would, of course, be a major public health hazard. If this was not bad enough, when I went to check out, it took 4 or 5 tries to use the card reader, as the software kept choosing options (such as an undesired $40 cash back) before I could do so with the stylus. This has been an ongoing problem on multiple machines. This store has always had obscenely long lines, making it already annoying, but this was disgusting and pathetic. DO NOT SHOP HERE!
PS I want to specify that I have never had any issue with any checker or customer service employee. However, this store is obscenely poorly managed and not worth the seeming convenience of shopping here if close by.


I have been shopping at the Bailey Park Plaza Safeway for 30 years, but I quit as of tonight!!! The lines have gotten so long that I won't shop there anymore. There was one checker with about 20 people in line at 9pm tonight! This often happens in the evening. I plan to take my business elsewhere where the customer is appreciated!

Store on 298 King St at 11 pm 02/04/17 I asked to ** (shift leader, Chinese guy) for some cokes because the shelf ran out of sodas and he responded "If you want it come back tomorrow." and I asked to him if they have in the storage and he replied yes but he won't get for me... fortunately ** was around listening ** conduct and attitude and she apologize for her leader conduct and went to get our sodas. Safeway is an excellent stores with outstanding customer service but this ** is someone who cannot be a good representative of Safeway. Horrible service.
Company Name:

Safeway

Website:

http://www.safeway.com/