Consumer Complaints and Reviews

My husband had bought some Progresso Chicken Broth. The first time brought this home he notice when he went to open up that there was no seal on it. So he threw it out. Of course my question was "why did you do that. We could've taken it back to the store and showing them that this was tampered with." OK we went to Publix. My husband got another one because he is making an acid-free dinner and had gotten another one that has absolutely no seal on it. I took this back to Publix. The gentlemen told me this is the new way you need to listen carefully like I"@m. My husband bought Dandies cookies and when he got them home the first row was missing. This store has gone downhill. There seems to be no consistency in baking like onion rolls...they overproof them. They're not hard to make. Facing shelves very important makes things look good for the customer. Never have all products. Thank you. I hope I was of help. Need better management.

So I was contemplating on rather to buy a cake from Publix because people seem to like it and I wanted something different, so it was either a Sam's Club cake or a Publix cake. I loveee Sam's Club buttercream frosting, and I had Publix a long time ago and hated their frosting, because it tastes more like whipped cream, not sweet nor thick enough, but I gave Publix the benefit of the doubt and decided to try it again, especially since I had their mini cupcakes a few weeks ago, which was made with buttercream icing, and they were so good, so I said... "hmmm, not bad, like I thought it was or maybe they use a different frosting, because that was sweet and thick and tasty buttercream like I like it."
I was WRONG! The cake tasted awful. When it came, I was excited. I opened it and I thought it would be much bigger (because of the high price) and I thought it would be much slicker, I thought the frosting would look smooth like a surface and look perfect like fondant. But I wasn't that happy to see it look lumpy. It looked like a kid made it for fun.
This is a case of... "It looked better, bigger in the picture (as it's advertised)," the one on the right is the actual cake I got and it literally looks like I made it at home. I really didn't care for it and when I opened the box, I smelled it, hoping I would smell that strong, tasty, sweet buttercream smell, but I smelt nothing and I was already disappointed, because I knew this was going to be nasty and not the buttercream I love. I tasted a little on the edge and it tasted like whipped cream and NOT buttercream ugh! My nightmare! The more the cake sits out, it starts to sweat, aka dots start appearing on the cake, looks like it was melting, and it wasn't hot inside.
So moral of this story, I didn't like the taste. The cake was moist and so soft, but the frosting was not good to me. I feel like I wasted my money. My sisters liked it, they don't like things that are too sweet, so they're ok with the frosting, but I like buttercream that is rich and sweet and full of buttercream flavor, like an actual cake. This tastes like whipped cream, yuck. 2 out of 5 (only because the cake part is moist).

"Publix, where shopping is a pleasure." It may be true, but not for the people who are doing coupons. Day by day it become a nightmare for us. Every week, a new rule appears and the cashiers, with the manager's help, do everything in their power to make you not use your coupons. On the 09/30/2016, I tried to buy the BODYARMOR Natural Sports Drink BOGO with two $.50 off coupon. The cashier refused to use them because we don't see any size specification on the coupons! Two weeks ago, I went to another Publix store to get the Tiny Toast Cereals BOGO and I also have a BOGO coupon. They refused to use it because I'm "going to have the items for free"! Every week a new rules against the couponing people appear. I love Publix. I love the products. But the spirit isn't the same and getting worse day by day.

As a formal employee, working here at store 1424 been a total nightmare. Forget being an associate that comes to work on time or do what you're told, or actually wanted to make a living out this field. They won't pay you a decent wage to survive on, but worst of all you have Angela ** ACM that pretends she is sweet but really looking to back stab you. The only thing she is good at doing is sleeping on her back with groceries manager. She is so stuck on everyone else downfall she should be in management. Cora ** CSM that plays the role of everyone's grandma but needs to retire. She obviously cannot keep a successful team. Nick ** he seems to get string up by Angela commands by slapping out useless counseling statements or suspensions than hopes of demoting associates for her benefits.
This used to be a company where you can count on a open door policy, where you can communicate, understand one's feedback and career goals, promoting people by the knowledge they have and job performance, not if they was once your mom's Uber driver. Dollar raises are given to those who can barely master being FEC. This company makes you believe that there is no other life outside Publix but there is. She should terminated.

My local store seems to be selling expired possibly repackaged meat. Multiple times I have gotten sick after eating prepared meals from the meat department, Ex kabobs, seasoned pork tenderloin and as of recently the steaks and ground beef. I just bought steak from them and after one day the fat on them ended up green and had a bad odor. I also had got some ground beef from them not long ago that looked good in the store, but once I got home and went to cook it, it was a pasty color and had a strange smell to it as well. I will no longer buy any meat or produce from Publix.
How do I know I can trust these reviews about Publix?
609,317 reviews on ConsumerAffairs are verified.
We require contact information to ensure our reviewers are real.
We use intelligent software that helps us maintain the integrity of reviews.
Our moderators read all reviews to verify quality and helpfulness.
For more information about reviews on ConsumerAffairs.com please visit our FAQ.

We purchased a $50 gas card on your gas card deal. Sometimes we get 2 and stockpile them as we are retired and every penny helps. So when we tried to use our card on 2 different pumps at Racetrack neither one worked. (Thank goodness we had a credit card also). We still had the receipt so we were not worried at this point. So we rode into the Brooksville Publix expecting a new card on Saturday. There we were informed that nothing could be done till Monday. So at this point we are a little nervous but willing to make another trip in town (4 miles x 2) again. This morning just after work another trip is made to town and alas they can not help us now they say... cause we purchased this at Barclay Plaza (wish they would have told us the first time).
Barclay is 6 miles plus from our house. NONE of this card not working is OUR fault. But now I have to go to a specific store and the middle of the week to get a new card which was Publix's fault, not ours. Also we have 4 more of these cards at home, so will they work?? I have spent thousands of dollars at Publix over several decades. Needless to say I am not happy with the way we were treated. Plus we have driven 30 plus miles wasting gas to get a card to buy gas with. Now I have spent more money that I have saved. Feel like I have had the "runaround." Let alone the time and irritations this has caused us. If Publix is going to continue giving out deals on gas cards, THEY should stand behind them. NOT one store... PUBLIX. We are NOT happy in Brooksville.

In 1981, I bought a house in Pinellas Park. And because there was a neighborhood Winn-Dixie, I frequented them for about 25 years, simply out of convenience. And since I stopped in there 2 to 3 times per week, I visited that store about 3000 times. But after 25 years I had become more and more disappointed with their operation. For one thing, as far back as I can remember, the cashier had asked me for my driver's license at every single visit, upon using my credit card. You would think that after 3000 visits, somebody would recognize me, at least occasionally. But because they continuously turn over employees, they seldom did. And after visiting a Publix store, I realized that there was a better way. And I have since labeled my favorite Publix store as being the one on 34th Street North in St Petersburg, Florida.
It is hard to walk through that store without at least 5 or 6 employees talking to me. If I flounder the least bit, an employee will say, "Sir, can I help you find something?" Or I may get a, "Hello sir, are you finding everything alright?" And at the register, "Sir, did you find everything that you are looking for?" And, if you indicate that you couldn't find an item, or you simply forgot something, that person will send the bagger for it!!! At Winn-Dixie, I was lucky if I could figure out how to break into the worthless conversation between the cashier and the bagger to get a word in edgewise. Many of the employees now say hello to me because it's obvious that they recognize me as a frequent customer.
But this story takes the cake. On August 23rd, at about 4:15 p.m. or so, I walked into this Publix. I noticed that there were many cash registers open and each was about 4 customers deep. When I got to the deli, there were 6 or 8 people ahead of me. Now I've been very impressed with this deli for about the last 2 years or so, and because of that I decided to wait. It was surprising that half of the customers were done virtually in seconds, and then it seemed like they were helping everybody but me, very quickly. I'm thinking that this is not going to be a long wait, and was I right. Who walks out to the counter, but the assistant manager, **. It was deja vu. The exact same thing happened 2 weeks before. ** greeted me and asked to help me and I started to give her my order. Just then **, just having finished with a customer, said to **, "I can help him **."
** has cut for me numerous times and he is excellent. He is very fast and I am always satisfied with his cuts. He is also very cordial and even waves to me and says hello even if I don't stop at the deli. But ** did something VERY impressive. I realize that ** was excellent in offering to bail out the assistant manager, because she probably has a list of things to do. And ** was amazing in not passing me off once she had offered to help me. ** filled my whole order and in some kind of Olympic record time. But more impressive, when I said, "**, I think that I would like a pound of my favorite cheese," she said something like, "I believe that is smoked gouda, right?"
In 3000 visits to Winn Dixie, nobody there even knew my face!!! But ** remembered the cheese which she had sliced for me 2 weeks before!!! That is personalized service!!! I love your store, love your employees, love your selection of brands, love your organic foods, and love your BOGOS!!! (** and I have the same last name but we are not related, and I have never met ** or ** before.)

My name is Daniel **, and this is a follow up to contact submitted yesterday. This has now turned into an ethics and conduct complaint. Last week I contacted the said Publix store via phone, and spoke with an on duty manager. My inquiry was of employment possibilities. She informed me of the store application kiosk used in employment applications. I informed her that I'm in a community work release center, and asked her if she would be willing to fax, e mail, or phone verification to or from the center I'm at, as is the policy where I'm at. The center requires this for non internet applications or interviews.
She referred me to a store manager Brittany, whom I made contact with days later. Her response was that she was willing to fax back a response, if I initiated it to her fax and prepared it. I spent a significant amount of time doing that for her yesterday, and thanked her for accommodating me. When I called her to inquire today, she said she had not replied to the fax. I wasn't rude or disrespectful to her in anyway. She immediately seemed very annoyed at the start of the call and was very arrogant. I apologized to her for any inconvenience my request may have caused and was about to end the call as I thought she was busy or done talking.
Without word or notice she transferred my call to the male store manager whom was very annoyed in tone from the start of the call. I politely explained to him that I was not complaining about anything and apologized to him if he thought otherwise. He then replied that my trying to email Brittany for information on careers from corporate office was seen by him as a complaint and he said it involved too many people. I apologized again, told him I respected his position, apologized for any inconvenience, and politely pointed out that all I was asking for was a simple name, location, and fax confirming the ability to apply at store for my superiors. I'm in a work release center rebuilding a life and positive community interactions.
This stores level of professional conduct is disheartening. Perhaps an unwillingness to send a fax is not a breach of employment law per se. But the conduct alone makes me glad I will not be working for a company or management team like that. Thank you for your review of this inquiry. If I'm contacted, please let it be by a corporate office or district manager only. When I told the manager I was considering contacting corporate, he said "fine", and slammed down the phone.

I normally don't write reviews but I do skim through some before shopping. I am writing this one to share my experience while being on vacation from Brooklyn, NY. I read a lot of the other reviews before writing this one and I wanted to give my thoughts. The customer service at this branch was phenomenal. They were very attentive and catered to every customer's needs. The Store manager and managers under him were there and they were all helping in the aisles while still greeting customers and asking if they needed help with anything. Checkout was swift and there was a staff of people to expedite lines if needed. This was the morning shift. Everything was pretty much in-stock including sales items.
For those that had fraudulent credit card purchases, I have Chase and I have a reloadable charge card called Chase Liquid that I usually reload with a certain amount of money that I want to spend on that card without compromising/using my debit/credit card. I'm not saying that you should have to use such measures but it's good practice if you worry about identity theft or fraudulent purchases. It could happen at any store and because I work in retail I can tell you if a fraudulent purchase is made at that location. It just means that the card was compromised elsewhere and that's the closest location to try to make purchases before you realize it and close the card and report it.
Again this is my opinion based on working in retail and what we come across daily. To sum this up, Store Manager ** and the cashier **, a big thanks for the warm feeling I got while I was in your store shopping. My family thanks you. Keep up the good work. I would highly recommend this store. This was the Publix at 14923 East Orange Lake Boulevard in Kissimmee, FL on 08/13/2016.

Stolen G3 cell phone by possible Publix employee DEC 14, 2015. Johns Creek, Ga is know for legal depts, stores, residence laziness. Should a multi millionaire have a problem the Johns Creek Police are on it. Should "less of millionaire" need them the Johns Creek Police will delete it. I have breast cancer, alone, depressed and in lots of pain. Computer illiterate I knew nothing about backing up the 4 years of precious numbers (cell numbers from my doctors), messages of concern from acquaintances, photos of my cat from when she was a kitten, etc. Private photos of my breast after removing the lump, etc. Acquaintance of Publix employee would not send it to me. He's located in Chicago. (Trucker so he says). The laziness and non compassion of Publix is so sad. FYI I am not fighting the cancer. Really would like to have the cell phone back asap (with photos, messages, etc).

I was recently in Publix and this is not the first time it has happened. The items I was shopping for were not on the shelves and half of the sale items were not there also. When you go to customer service, you might get an answer. Of course, there was no one in grocery and no one to help. Trying to get through a cashier's line is terrible. You get asked if you want plastic and the conversation continues with the cashier and bagger. Before I leave the store I check my receipt for overcharges and to make sure my coupons came off. I made the mistake of complaining to the customer service team leader and was told "You know how kids are". Really, is that an answer. Publix has lost another customer.

Stopped by the cheese counter and met Marcello. I was inquiring about a couple cheeses figuring he had never tasted them and wouldn't have a clue. I was so wrong. I have been in many cheese shops and cheese factories. His knowledge was incredible! He let me sample the cheeses 2 ways. 1st was a piece plain out of the package and 2nd was prepared his special way "the Marcello way." Well the "Marcello way" enhanced the flavor of the cheese to the max. It was a wonderful and delightful experience unlike any I have ever had. You have a real gem on your hands. An extremely knowledgeable and professional employee which is very refreshing!!

My first issue with Publix is that I have to go to 3 different stores just to get the "Publix" brand of some items. This is mainly found with deli / grab n go foods. One store doesn't carry Marshmallow delight, another store doesn't carry the Caesar pasta salad, only 2 of the 3 stores I shop at carry pimento & cheese, so some days I have to go to 2 or 3 different stores just to get some of the items I want. I am through paying for things that I don't really want. These are just examples of specific items, there are many more that come to mind as I write this... Hey Publix - that is a real inconvenient pain!!!
In all this travelling and planning my shopping I have to make sure to not use the deli at the Southgate store, as there are some daytime staff there that are just plain rude and should not be serving customers... I used to only go to this store and most of the deli staff at least recognized me even if they didn't really acknowledge me, so often times certain ladies would yell out "can I help you sir?" and being polite I would say "Yes, how are you?..." (or something similar - trying to be nice since I am in there every other day and I recognized her), then she very abruptly shouts out louder the same again, "CAN I HELP YOU SIR?" and I am stunned that she has totally ignored my inquiry and her over agitated and forceful delivery of a lame attempt at customer service...
Mind you, in this instance there is no one else waiting in line or anything - and note - this did not just happen once it occurred several times. This particular employee is very short and abrupt with her interactions with customers and I don't know how her co-workers and manager don't call her out on her rudeness... I sure would if I worked there... So there is a good reason why the good employees are gone - they have transferred to other stores where the co-workers are a bit nicer.
Then I have a big issue with the company decision to start using some new-fangled infra-red oven or whatever it is that replaced the flat top grill. I used to love Publix Cuban sandwiches, but how do you press a Cuban without a press or a grill??? And I thought they made a good Philly cheese steak, but how do you do that without a flat-top grill??? So I just stopped eating their Subs and thought I would try the fairly new Reuben Sandwich - it was awful in that oven - some sandwiches cannot be made properly in an oven (no matter how special it is). Without that grill it is a sorry attempt at producing a Reuben or Philly cheese steak. So they gave up several good sandwiches (and a loyal customer) just so they can maybe make a meatball sub now??? Bring back the grill!!!
One more thing - why do the deli staff look at me like I am crazy when I ask for my cold cuts sliced thickly?? And then their 1st attempt to actually do this is always a do-over... Honestly, I can't stand all that extra paper between each slice of cheese because I have to fight with it to get the cheese out of it and with thick slices they come apart easily so it's not as important as if the slices were thin... If there was a real decent choice of grocery stores in Lakeland, Publix would be my last resort.

I always order online the cheese and ham from the DELI department since they have this feature not to wait in line, so they say. But, for the last 5 times (since I lost count of it already) that I have made the order online and go pick it up, they come up with the excuse that they just received the order and not start working on my order till I get there. Really? What kind of service is this to waste my time making the order online giving me a time to pick it up and not have it ready. Last time I complain to the store manager or the assistant, they apologize and say the machine is not working properly but this time I have to take my time to express my FRUSTRATION to the public. I feel DISRESPECTED and MOCKED. And I HOPE the machine that takes the online orders is fixed soon (if it's really broken, which I doubt). Also, if I was able to give it a negative star I would for CONTINUING POOR CUSTOMER SERVICE. :(

I was shopping in the Publix in Douglasville Georgia when a loss prevention worker mistakenly thought that I was someone that she had apprehended in the store before. I was falsely accused of criminal trespassing and was made to sign a paper baring me from the store. This was a very bad experience. It was degrading and I was humiliated.

I received a notice that my bank account was hacked by someone @ Publix in Orange Beach, Alabama. Thankfully my bank informed me of this $300 charge.
Please watch your affairs with Publix. I've never personally been there and of course, I'm not about to, but this is ridiculous! Fortunately for me, my bank caught it!

I have lived in Florida for 36 years (Miami, Ft/L, WPB, Ocala, Dunnellon) and have always shopped at Publix even when Winn Dixie was 9 miles from home and Publix was 18 miles. I recently moved to Lauderhill (in Ft/L) and am disgusted by both the behavior of staff and condition of the store (not talking about it being rearranged). I CANNOT BELIEVE this is really a Publix. The staff uses profanity freely while constantly standing around and chatting amongst themselves. I, personally, find the use of it vulgar and a sign of violence. It is abusive speech and offensive to those within earshot. I am a customer and should be respected as such. Whenever I go to the bakery, which is almost every visit, I have to stand and wait until the staff chatting at the other end of the counter are through with their personal discussion and feel like they are ready to help me. This EVERY TIME!
There is NOTHING in the display cases that is ever fresh or presented in a manner consistent with other Publix stores. The staff don't smile or thank you or ask if there is anything else they can help you with. NEVER! In fact, I am always "interrupting" or "bothering" them. When I go to the customer service counter, there is always a long line but I chalk that up to it being a very busy store. However, the customers are treated like cows being run through the stall. Now, what I am going to write next might not go over well so before I do that let me make you aware that I am a Jamaican. I am not ** nor am I **. I am somewhere in between.
This Publix is located in Inverrary (Lauderhill (Ft/L)). Inverrary is divided from Lauderhill by Oakland Blvd. and is a really nice neighborhood. On the other side is Lauderhill, which is not as nice a neighborhood as Inverrary where the Publix is actually located. Would Publix really lower its standards simply because of its distance from a "not so nice" neighborhood? ALL the staff members are from Lauderhill but that is not an excuse for them to behave as if they are at the bottom of the ladder that society dictates we should climb? Is this acceptable to Publix? I was talking to another shopper last week for over an hour about this store and she stated that she has called in to Publix and complained and the manager at the store is now "mean" to her. She has lived here forever and watched the decline take place over a number of years. She goes there almost daily and said that she complained to him several times, but nothing was done and so she called.
Someone must have contacted him regarding her complaints and he put two and two together. This is a little old Jewish lady who used to be able to get all her "special foods" there but no longer and she can't drive the distance to the other store. Now this Publix is in what is now an ethnical minority section of town. Don't get me wrong because as I said I am Jamaican living here for many years. WHY is everything in the store "ethnic" foods i.e. mostly Jamaican type product? Why can't I find what I need and if I do, it is out of reach or simply tossed to the back of the shelves? This is PUBLIX!! I will have to find another store to shop at and yes, I do know there are options. Shopping at Publix USED TO BE a pleasure. Thank you.

Publix sells wonderful fried chicken tenders, but they aren't cheap. Unfortunately they are completely ruined by the time you get them home because of the improper containers Publix uses. By the time you get home with them, they are soggy. They cost around $8.00 a pound which is approximately 4 - 5 pieces. It makes total sense to me that something hot and crispy should be in a properly vented container that prevents the condensation from the heat from rendering the crispy outer coating soggy. It is a no-brainer.
I have brought this up multiple times with each store I visit. Sometimes I take my own container. The deli staff automatically places chicken tenders in clear plastic containers and then wraps them tightly with saran wrap. Of course they are going to be ruined by the time you get home. Every now and then, you can get a vented bag, but you have to tell them to use it or else they will be placed in a clear plastic container and wrapped tighter than a drum. It really isn't that difficult to fix, but they just don't seem to care enough to do it.

I have been buying Chicago bread from Publix for many years. Since last year, the bread is getting smaller and smaller. Bakery is putting out to sell bread that did not rise, the bread taste almost sour, very small dense slices and so small usually 16 to 17 slices. Last year the bread had 26 slices and now if I get 21 I am lucky.
I love the bread and will not eat any other kind of bread. This need to be changed. This is the Publix located in Clermont, Florida at Citrus Tower Blvd. Store 15.

I am from Michigan and my stolen debit card information was used at the Publix 1776 Biscayne address in Miami Flordia. A total one-time amount of 1102.67 was charged between the end of April 2016 to the beginning of March. I hope that this specific amount can be traced to the perpetrator. My bank notified me of the fraud and shut down the card because another attempt on the same day was made at an ATM and failed.

At this point, I don't believe I will be returning to Publix to do any of my grocery shopping. I spend 100's of dollars a week, but I believe I will start shopping at Kroger and Wal-Mart again! Your day shift employees are amazing, but your second shift is a nightmare! I have stood at the bakery for over twenty minutes while being ignored. Keep in mind I was the only one at the bakery waiting for service. The cashier then proceeded to check me out, took my payment, and did not hand me my bags. She started ringing up the next customer with my bags behind her register, and with a horrible attitude. I had to reach behind a Publix Cash Register where your money is kept just to get my bags.
I have worked in retail, and I have been a customer service, and front end manager in retail, and for a customer to have to do that is a big no no!!! I would think you would know that! You day shift employees are wonderful, but at night it is horrible, and I am not the only one that feels this way! Tell your cashier what's her face that once payment has been tendered, it is her responsibility to give me my bags, and not start ringing up the next customer like I don't exist. Tell your bakery staff to not purposely ignore people, especially when there is only one customer that needs to be serviced. If the staff would stop running their mouths to each other at night, and would start actually working then we wouldn't have these problems!

Publix recently had a salad dressing "Red Wine Vinaigrette" - Publix Premium, which was introduced to me by a neighbor. I was able to purchase it for a couple of months, but recently, haven't seen it on the shelves, and was told about a month ago it was on backorder. I visited Publix on 4-28-16 to obtain a couple of bottles, and not seeing it on the shelf, a young man, Chris **, asked if I needed help. He was not able to see it on the shelf and took the extra time to check in the office, and at that time told me it had been discontinued. His thoughtfulness and follow-through are seldom seen traits, as everyone is so busy with their own world. It is easy to complain about things that aren't to our liking, but I think the person that goes the extra mile for us should be acknowledged.

The Publix on 3700 4th Street N, in St. Petersburg has a Racist Deli Manager; her name is **. I had a "run-in" with her twice now, and whenever she is working behind the Deli or Sub-area, she refuses to do her job. I mentioned it to her Store Manager, **, and she is just as clueless. I guess the "Publix Way" is to discriminate as you want, and your Mgr will back you up. I plan to contact the Pinellas County Consumer Protection Agency, and file a Discrimination Complaint. If you are a victim of this Publix location, I encourage you to do the same. Peace.

This review is regarding the deli at store in Miami, Flagler Park Plaza. I regularly purchase a very expensive prosciutto ham -- Prosciutto di Parma - which costs $25.59 per pound. The ham is supposed to be sliced very thinly and packaged with plastic separating the slices because otherwise the slices clump together and are unusable for their intended purposes. Once they are clumped together they cannot be separated because they break up. They regularly fail to package the ham properly and I end up with $30 worth of unusable ham.
I have spoken to the Store Manager in charge, the Deli Manager in charge and various others. In one instance when I realized what happened, I drove back to the store and showed the manager in charge. He had a new order cut and properly packaged. I just opened the ham I bought last night, $29.43 worth. The lazy people working there made like they were packaging it correctly but they simply put in a plastic every so often. They then folded it up. I now have one square clump of very expensive ham!

Butler Plaza, 3100 SW 35th Blvd, Gainesville, FL 32608. Last month I order a birthday cake for my cousin. I wanted the cake with a photo of my cousin's car. That cake would be my gift. I paid the cake within a week in advance. But the day I went to pick up the cake they give me the cake all cracked and broken. I asked them what had happened and they tell me that they were going to try to fix it and that they could return $ 8. Then they tell me that they cannot do more with the cake. If I wanted to wait another hour and they can do another cake for me. I told them I did not have time, that I gave to them one week to prepare and today I came to pick up the cake. I took the cake with me, they returned $ 10, they never apologized to me. I gave the cake to my cousin in this way and I apologize to him and guests.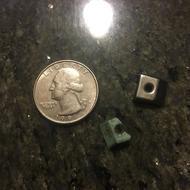 I bought mint chocolate chip Publix brand ice cream in Clearwater Florida for my grandchildren's St Patrick's Day dinner. Thankfully, we never got around to it, since the green frosted cupcakes put them in sugar overload. The next night we opened it to eat and husband spit 2 pieces of metal out of his mouth! When I returned the metal and the ice cream to the same store, I wrongly assumed they would pull the rest of the flavor off the shelf out of consideration for others. WRONG. Even the main office they sent it to in GA said it couldn't possibly be for their processing plant! I check my scoop and my silverware and they are fine and intact! Publix does not alert or warn people when they are presented with a serious issue.

With bogo and their weekly specials it works out good for me. A deal breaker would include cost, poor customer service, a store not kept clean, and poor quality items, such as produce, seafood, and meats. I enjoy shopping at Publix for many reasons. The store is always nice and clean and is laid out in a way that makes shopping easy and enjoyable. The bakery always has a good selection of desserts and breads, and I haven't found a grocery store that compares to the taste and quality. The produce items are always fresh and nice looking. The quality is usually better than other stores. The meat market is great. I seldom buy meats from any other grocery. I've always found the seafood fresh. My daughter just bought crab legs from there this week to cook on my birthday, and they were delicious!
I look forward each week to the buy one, get one free items, and the weekly specials are a good money saver as well. Publix is a little pricey on some things, but I try to stock up with bogo and weekly specials. I shopped at my first Publix about 40 years ago, when visiting my sister in Jacksonville, Florida. I loved it and was very excited when years later they began to open Publix Grocery stores in Georgia. Customer service is great. Someone is always asking how I am and if they can help with anything. Such nice, friendly people. Publix has it all together!

Circulars and coupons determine my list. This store is always eager to help you find things and they are always friendly, so there is nothing they could do to be better. I wouldn't shop at a store that had poor traffic flow -- dangerous to pull out into traffic. I also wouldn't shop at a store where the customer service is poor. I like the cashier to be friendly but not overly chatty. I like a full selection of specialty products since I like to cook and sometimes need an unusual ingredient. I also like to buy some "health-type" foods, so I like to know that I can get all my needs met without having to multiple stores when I'm tired or in a hurry. I like the store to have an "express" aisle for small trips; long lines make me feel overwhelmed.
I love Publix because they are always friendly and greet you as you walk in the door. That greeting makes me feel like they really care that I walked into their store since there are other places I could have gone. Since I am a "regular" there, they always greet me with that extra-special greeting that makes me smile, even after a hard day. Also, the associates will volunteer to personally show you where the item is located, not just give a vague description. I like the "Aprons" program where they demonstrate their kitchen-tested recipes and let you try them. Many of the recipes demonstrated at the store have become favorites by personalizing them to fit my palate. The cook in that area will also explain other services or products that you may not have known about.
For example, Publix has full meals in oven-ready bags that can be prepared with little or no effort. Although many times these specialty items can be pricey, I may purchase them at a time I'm in a hurry and don't have time to buy all the ingredients for a satisfying meal. Sometimes grocery stores will special order items that may not always be on the shelves and they will suggest using a service to keep you coming back.
Although I try to stay away from the bakery (for obvious reasons), their vanilla sheet cake, with buttercream frosting, is moist and the frosting is sweet without being greasy. I haven't had better cake in an expensive, specialty bake shop or fancy restaurant. That is an emphatic true statement! Some of the larger stores have coffee, dessert, ice cream area with seating. That can be a nice place to go to have a decadent treat mid-afternoon or weeknight evening. The thing I like about that is that may spend a few dollars more than you would normally spend, but you have assurance that you will like it. You may like it better than that $7.00 piece of cake at a restaurant. So, I say skip dessert at the restaurant and go to Publix on the way home from that meal. You won't be disappointed.

Stop blocking the aisles while stocking the shelves during shopping hours. Make sure all employees speak and understand English. Sell more U.S. grown produce instead of South American and Mexican. Poor customer service and limited selection are the most important reasons for changing stores. Publix managers are very accommodating about resolving issues. Even sending an email to the corporate office gets a phone call from the local store manager. They will also special order any product when asked if it's something they do not normally carry.

Their produce section is mediocre. The fruits are consistently average and I find myself disappointed fairly regularly.
Company Name:

Publix

Website:

http://www.publix.com/