Consumer Reviews and Complaints

I arrived approximately 1 p.m., the weekly flyer stated grapes for $.89 a pound. There weren't any out. The produce department was a mess, containers empty and disheveled and most product missing. I also looked for the Angus patties at $5.99. None of those either. I don't think I'll go back to that particular Aldi. It seems to be very poorly managed.

I love ADLI. It's a great place for groceries. However, their cashiers are very inconsiderate. No one in line behind me, yet the cashier throws my fruits like she has to rush. I told her... "Please don't throw my fruits", as she throws my bananas, then the apples and pears directly on top. When, I finally get to pay, I had to move my cart forward to switch to the "new" cart where she had been throwing all my food. There was no room for the heavier items like cases of water, because everything was thrown all over, so I had to repack in order to try to switch carts... Still no one behind me in line.
She starts to talk to a co-worker rather than help. So, I said "I don't know where to put the rest quickly. Effort to move out of line because I have to my re-pack the cart to fit the $92 worth of food I just got." She says to me... "What do you expect me to do, we don't pack your bags for you." I need a break from ALDI, because she almost got a case of water thrown at her. Still, love the store over all but damn, your rude employees will cause an issue. Maybe she didn't want to be at the work, I don't know.

One of the ladies on the floor was very rude, seemed like she didn't want to be there and was put out that there were customers. Horrible customer service. The other cashier was pleasant and helpful. I like this store and shop here often. This girl must be new, but her attitude is horrible. It's at the Webster, TX off of Bay Area Blvd. I have been in other Aldi's store in Texas and Chicago and haven't had this unpleasant experience before.

The store is very clean. You can find a good variety of produce at good bargain prices too. The store is well stocked for sale and regular items. You usually can find some markdown items which help especially when you are on a budget. The store associates are very pleasant, and very aware and proactive when a line forms at the checkout. If you ask questions, the staff will stop and help you find what you need.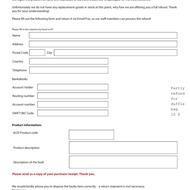 Do not buy if you rely on warranty! Products that has a warranty logo is pretty much without warranty! If you have to use their warranty, you have to send the default part to them and they will determine if it is covered or not. If you don't have the warranty paper and your purchase receipt, then you are on your own. If your product is missing a part, even right after purchase, you are in a big ** hole! If you have everything they need and spend the postage money to send all to them and keep up with follow-up phones (usually no answer) and Emails, then guess what? They send you a form asking you for your bank account "including your routing number" so they can send you a refund. This, in my opinion, is Deceptive advertising, also known as false advertising.
How do I know I can trust these reviews about Aldi?
789,262 reviews on ConsumerAffairs are verified.
We require contact information to ensure our reviewers are real.
We use intelligent software that helps us maintain the integrity of reviews.
Our moderators read all reviews to verify quality and helpfulness.
For more information about reviews on ConsumerAffairs.com please visit our FAQ.

They have organic produce but mostly bulk quantities and does not work well for a single person. They have very healthy groceries, yet it's hard to find any popular name brands. Also has a very limited selection of gourmet items. Prices are decent for price versus value and all items are clearly marked. They have limited pet supplies and food. The fresh meat section is very small and not much variety. There is no fresh fish. The frozen section is also limited and mainly family sized portions. An interesting section is nonfoods. It offers a variety of many items for both indoor and outdoor especially during holidays. Customer service is excellent. The reason I go are for healthy items and it is close to home. It is a lot quieter than Walmart across the street.

I went in there to get produce. The items in the sale flyer especially the mushrooms were brown. When I got the peppers home the stems were soft. The produce is prepacked so you can't tell what you are buying. You would think that things on sale would be turning over fast enough. Appleton bacon very fatty. Anyway probably won't go back because you wouldn't be able to buy items that were good in every category.

Good values, lots of fresh vegetable and fruit. Low price on milk and the checkout is super fast. At Christmas lots of good German products, cookies, cakes. German brats, good meats, dairy and frozen foods. People are friendly and lots of times a pass-it-on cart is given to customers. However, The Aldi I go to is always crowded and hard to find a parking place.

Aldi's is a no frill value for money supermarket. They have exposed Coles and Woolworths for the rip-off companies that they are. We save at least 20-30% on good value products every time we go. They don't have a "full range" of products such as the majors but buy at least 90% from Aldi's. Long may they survive.

I really love Aldi since the very one open up on Lehighton PA. My husband and I were unemployed in 1994 and we had 4 children to feed. And the other store were overpriced. Aldi was the best. It felt so great to walked out with a buggy full for less than $50.00. I would tell everyone about Aldi. My daughters now shopped at Aldi. Today Aldi has fresh produces and Fit and Active water that my grandson love to drink. Also the sour cream and onion potatoes chip are the BEST. The grambabies will not eat the others potatoes chips.
I can go on and on about Aldi! My husband uses to always wanted brand name food but he tried the Aldi's brand and he hooked. He told a lot of his co-workers about Aldi and now they also shop at Aldi. When I pulled into Aldi I see very expensive cars or trucks in the parking lot. They doing their shopping at Aldi. So it doesn't matter whether you have money or not. It's the food and other products that we all go for!! Don't ever take Aldi away!! I had been shopping there for 22 yrs now.

Love the store but it don't like me. Every time I go shopping I end up dropping something. One example I dropped a glass jar of tomato sauce and it made a nice little mess I am sorry to say. Now in most cases someone would be mad as hell -- not the lady working that day. She let out a nice little chuckle and said "No problem. You go get another jar and I will take care of the mess." But anyhow I like the fact I know how much I need to spend to get what I need and that is what I spend every month.

Always a new and foreign food to try. Aldi has a selection of children toys and clothes, and I enjoy the variety of useful home or work tools. But I would like to find a opinion booth to share my thoughts on the food selections and the customer service of the cashiers.

Aldi is an awesome grocery store. All of their products are reasonably priced and they have a healthy selection of options. For what I get at Walmart, Reasor's, or Trader Joe's I get twice as much at Aldi. My only issue is their checkout process but it beats the Walmart lines on its best days!

Aldi has a variety of healthful options that are also inexpensive. The items are also of good quality. The best part is the speed at checkout. This is facilitated not only by the fact that the cashiers scan quickly but by the fact a UPC is on multiple sides of every product. Aldi really seems to care about the customer's time and money. I truly have no complaints about this store.

They have most of what we need at a good price and also have many organic items. The stores are clean and employees are polite. But, we do wonder why Aldi does not seem to have any older employees at any of the stores we have seen.

Their products are A+ and every week there are more bargains and great finds. You can find healthy and organic fruits, veggies, and other items. Items for the household, and even for baby. I believe in bringing your own bag, and Aldi does not believe in plastic bags either.

Pretty clean stores, bright, and well stocked but not enough room for checkout lines. Checkout lines often 4 or more customers long. Hard to around them when changing isles. Need more cashiers and not all cashiers are carefully putting groceries in the basket after they've been scanned. Employees could be more friendly.

A brand new Aldi just opened a few blocks from my home. I went there yesterday for the first time primarily to check it out. The first thing I noticed is there were NO carts for the handicapped. I stopped an employee who was walking by with a clipboard and asked about that. I give him a "5 " for his courtesy and the time he spent with me explaining they didn't know how many were needed, a meeting was held and it was agreed they need to get some. I'll check back at a later date. With the help of my cane I perused some of the products, noticed there were some organics offered. I hope to see more in the future.

Every time I go in the Holiday Park store it is well lit, clean, and the shelves are usually stocked. They have a lot of name brands and more important, they have organic greens which are the best for juicing. You get all the living enzymes, vitamins, phytonutrients, minerals and bio electricity. To give you an idea of how well fresh green juices work, I had major back surgery that was suppose to keep me in the hospital for 3 to 5 days. I got out in 43 hours. The juices you buy in the stores must be pasteurized to last on the shelf. This kills all the living nutrients. Their prices are very good also. Bring your own bags or boxes. They usually have empty boxes but they charge for bags so bring your own reusable bags.

I have been an Aldi customer since they opened in our area and have shopped at least once a week there previously. I was extremely satisfied with prices and quality however, in recent weeks/months it seems that they have downgraded many of their products. Toilet paper is like using a cardboard box and paper towels can be read through and are ineffective. There used to be 184 facial tissues in a box for 1.07 now there is 160 for 99 cents. Based on the previous price they should be between 93 and 94 cents so in reality they have gone up. Cheese has increased 20 cents in one week. Their canned soups have little flavor. Cookies that a few months ago cost 1.59 for are now 1.89. We have stopped buying paper products there as they do not perform as they should and we can buy a better product for a few cents more at other grocers. Price is not always the major concern when shopping for groceries.

I love this store and have been going to it since it opened up in our town years ago. Their products are just as good as name brand products from your bigger stores. The prices are better so you save more money. The store is always clean, inside and out and very well stocked. They get you quickly through the check out lines and are very courteous. Bagging your own groceries isn't a problem because they have a counter that goes along one whole wall. They always ask if you found everything OK and if not are quick to help you. Overall I'd rate this store a ten.

Aldi is absolutely brilliant, it's much cheaper to do grocery shopping there. I don't think I have ever bought anything we didn't like. Their weekly offers on fruit and veg are really good, we can stock up on healthy food for much cheaper than else where. My only gripe is, I really wish they would put a clear date on their fruit and veg so people could work out the best before dates. Their specially selected range are especially good. They have fantastic weekly offers on non food items, because of this we have had some fantastic high quality products & the electrical items usually come with a three year guarantee. There is a fantastic range of products for the various celebrations throughout the year. Like xmas & easter for instance are really good.

I really like the store, even though you have to bring your own bags. You get use to doing this. The prices of items are so much cheaper than other stores, for the same type of products. This can save a lot of money. Aldi selection has a large variety of foods and vegetables are also fresh.

Aldi is a low-cost, high-value chain, which allows the consumer to benefit from low-cost pricing on most household staples and weekly specials which vary. My weekly bill averages $90 versus $140 at Publix for similar products. I am willing to return my own card and bring my own bags for $50 of weekly savings which equals $2600 over the course of a year.

Aldi has good prices, especially for milk, eggs, and produce. But they lack many brands of canned goods such as Libby, Del Monte, & LeSeure. Also, the checkers seem to be trained to check customers out as fast as possible, making it next to impossible to watch the register to be sure merchandise is scanned at the proper price as advertised or shown on the shelve label.

I can find a very good variety and the prices are better than any other store that I have shopped at. Not all of the Brands as some other stores but that doesn't matter to me. Nutritional value is what I look at. That and the freshness. You have to know which days the quantity of fresh food is best. I would rather shop at a smaller store so this works for me. I only shop for me as my family is grown. I can shop leisurely without getting run over like in some of the bigger stores.

Excellent customer service always at Aldi. Great values on many many products that other stores don't even try to compete with. I love that they bring in specialty items at great prices. Sometimes the produce sales blow mind they can be so good. The Kirkwood chicken is an excellent value and they don't add to the weight by leaving extra fatty skin on the bottom like some brand names do. I only wish Aldi could get better deals on beef but other than that I love Aldi, it's my favorite grocery store.

I love the quick access and process to the store. I love the value and pricing. Also the unique items they often offer. But I don't care for the chaos in some of the areas or that they don't clearly mark prices on clearance items.

They have an awesome fruit and vegetable selection. Their hams I just bought for the very time and it was really good, we had that instead of a turkey. Never had their hamburgers or steaks but not really a red meat eater. Their prepackaged salads are really good too but I wish they were cheaper. Dairy stuff is really good, cheese is really good for being a no name. Ice cream was good too. Really only had one problem with Aldi's and that was the strawberries were moldy, but took them back and they doubled my refund. And that I was not expecting. So thumbs up from me...

I love the prices although I have to be careful as not everything is less expensive. Some things are cheaper elsewhere especially if I have coupons which Aldi use. I have been happy with most of the products except sometimes the fresh food is not so great.
Company Name:

Aldi

Year Founded:

1913

Country:

United States

Website:

https://www.aldi.us/