Consumer Complaints and Reviews

I love ALDI. I used the store a lot when I lived in Brighton, it was only a small one. I moved to Worthing some years ago and in the last five years my osteoarthritis has got worse to the point that I can barely cross the road. You can imagine my excitement when I found out recently that a new store had opened about 5 miles away in Rustington West Sussex. A large brand-new out of town store. On my arrival recently I was disappointed to find only six disabled bays in a large carpark. All full.
Luckily I had my own wheelchair with me since I found there were no wheelchairs or electric mobility scooters provided within the store (there were however clip on wheelchair attachment baskets). Sadly I won't be able to use this store either as access is just so difficult for me, and this must be the same for many other disabled people that are even worse than myself. I'm just so surprised in this day and age that ALDI stands out from most of the other large stores by actively discouraging disabled people to come to their store.

Store #104 at 6295 West Broad St. is the closest supermarket to my home so I shop there often, but I have a real issue with some of the employees. One employee in particular by the name of ** who is always rude. Every time I walk up to her register, instead of a friendly hello I get a dirty look and utter silence. To top that off she throws items into the cart like she's shooting hoops. Anything that actually does come out of her mouth is rude. ** also doesn't hand me my change but throws it on the counter, this has happened on several visits to this location.
One other employee with whom I've had an unpleasant encounter was a rather androgynous girl with short dirty blonde hair and glasses. I didn't get her name but on a recent trip to this store I checked out with her and didn't originally have a cart, so this girl put my items into the cart that was already sitting there. When I attempted to take the cart over to the counter to bag up my items she ripped the cart from my hands and told me I couldn't take it. Now I'm aware that ALDI company pays cashiers more than the average checkout person takes home, I would think that and the cushy chair they get to sit in would afford them better customer service skills.
I don't pretend to know what these girls' issues are because frankly I really couldn't care less, a 5-7 minute interaction shouldn't entail so much unpleasantness. On a positive note there is one employee by the name of Jacob who is top notch. Always friendly, service with smile, no issues, no chip on his shoulder, the guy is awesome, especially compared to the two "ladies" I just mentioned. They could really stand to learn a thing or two from him. Perhaps he should re-train them. Just some insight from a rather dissatisfied customer.

I have shopped at ALDI for several years. I have notice lately the quality of some of their produce products is not what it use to be, their fruits and veggies that are bagged e.g. grapes, mini peppers, green peppers etc. often times have rotten pieces in the package. They have also increased their prices on items that are off brand to cost almost as much as a brand name of the same item. The cost savings for me is not there anymore. I have slowed down considerably in my purchases with this company.

We have been Aldi customers for 37 years, and I believe their quality of products is slipping. I suspect it may have to do with the recent big remodeling expense. Namely, Northern Catch Sardines were from Canada and good taste, now the last container says, Product of Poland, lesser amount and poor taste, never buy again. The other product was gourmet "Specially Selected" Kalamata Olives. They used to be dark (ripe) and large, now they are not ripe and smaller, about the size of a jelly bean, never buy again. Too bad Aldi, looks like success has spoiled your image!

I have been a loyal customer of Aldi for many years. When they opened the Crestwood MO store, it was not initially crowded. I told people to open their minds and try it. The store is now one of their older locations and they do not stock it well, compared to newer locations, nor do they respond to suggestions or by email. The online complaint form is very time consuming and cumbersome and then they don't bother responding. Loyal customer? They couldn't care less.
How do I know I can trust these reviews about Aldi?
849,102 reviews on ConsumerAffairs are verified.
We require contact information to ensure our reviewers are real.
We use intelligent software that helps us maintain the integrity of reviews.
Our moderators read all reviews to verify quality and helpfulness.
For more information about reviews on ConsumerAffairs.com please visit our FAQ.

ALDI always puts a good item at a great price to lure you into their stores. That is fine but they do not give rain checks. They run out of these items the first day of the advertised range. They treat the public like Pavlov's dogs.

I always enjoy shopping at Aldis! Great products at a reasonable price! The shelves are always stocked with new products that are hard to find at local stores. The products from Germany are delicious, especially the chocolate, soups, bakery, and the cheese products are especially good. Produce at bargain prices. Happy shopping!

I have been shopping at Aldi's for about 3 years, at least 2x a month. These past two visits have been quite discouraging. A couple weeks ago when I went, they stated their truck was a few palates short... which was acceptable. This time, there was still a lot of empty spaces in the store. Hardly any produce, and what was there was very weary looking. The employees, who used to be so nice, are becoming rude. Maybe they are stressed from the lack of items to sell as people who enjoyed shopping there in the past are becoming unsatisfied. It just makes me wonder... are they selling out? Also... even the boxes of cereal are lacking. They are stale. These are flavors my kids and I have enjoyed in the past, but now taste absolutely horrible. I'm just not sure what is going on. I may give it a try again in a few weeks, but if things are still on a downward spiral, I may be separating ways.

Have not shopped here before but stopped at the Heath, Ohio store to buy salsa. Couldn't find the salsa and there were no clerks or cashiers in the store to get assistance. After nearly 15 minutes, I called a friend who shops at this store and she told me where it was located. I purchased 2 containers, drove all the way home and when I opened one is was watery and tasted funny. I looked at the date and it was a week out of date. Then I drove back to the store (15 miles total) to exchange and everyone of the salsa on the shelve were out of date. Also, clerks are very unfriendly here and don't even smile, they just run the other way so they don't have to wait on you.

ALDI was having grand reopening after remodeling. Store was very organized and very well stocked. I checked out with cashier named Victoria. I told her the store was amazing. She said, "Yeah until customers trash it." She complained about her machine. I ask if it was new. She said, "No it's not new." I said, "It's nice that all the freezers are new." She said, "Whatever." She was just overall a very, very rude person and not a good representative of ALDI at all? She made me feel like a bother to her.

Tried to buy rib steaks - no inventory but said they will have in 2 days. They come in packaged in 3 steaks at a time and not individual steaks (AD NEVER SAID THIS). ALDI employee said that they were short because they sent all their inventory to a new store 10 miles away.

I arrived approximately 1 p.m., the weekly flyer stated grapes for $.89 a pound. There weren't any out. The produce department was a mess, containers empty and disheveled and most product missing. I also looked for the Angus patties at $5.99. None of those either. I don't think I'll go back to that particular Aldi. It seems to be very poorly managed.

I love ADLI. It's a great place for groceries. However, their cashiers are very inconsiderate. No one in line behind me, yet the cashier throws my fruits like she has to rush. I told her... "Please don't throw my fruits", as she throws my bananas, then the apples and pears directly on top. When, I finally get to pay, I had to move my cart forward to switch to the "new" cart where she had been throwing all my food. There was no room for the heavier items like cases of water, because everything was thrown all over, so I had to repack in order to try to switch carts... Still no one behind me in line.
She starts to talk to a co-worker rather than help. So, I said "I don't know where to put the rest quickly. Effort to move out of line because I have to my re-pack the cart to fit the $92 worth of food I just got." She says to me... "What do you expect me to do, we don't pack your bags for you." I need a break from ALDI, because she almost got a case of water thrown at her. Still, love the store over all but damn, your rude employees will cause an issue. Maybe she didn't want to be at the work, I don't know.

One of the ladies on the floor was very rude, seemed like she didn't want to be there and was put out that there were customers. Horrible customer service. The other cashier was pleasant and helpful. I like this store and shop here often. This girl must be new, but her attitude is horrible. It's at the Webster, TX off of Bay Area Blvd. I have been in other Aldi's store in Texas and Chicago and haven't had this unpleasant experience before.

The store is very clean. You can find a good variety of produce at good bargain prices too. The store is well stocked for sale and regular items. You usually can find some markdown items which help especially when you are on a budget. The store associates are very pleasant, and very aware and proactive when a line forms at the checkout. If you ask questions, the staff will stop and help you find what you need.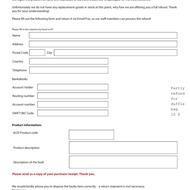 Do not buy if you rely on warranty! Products that has a warranty logo is pretty much without warranty! If you have to use their warranty, you have to send the default part to them and they will determine if it is covered or not. If you don't have the warranty paper and your purchase receipt, then you are on your own. If your product is missing a part, even right after purchase, you are in a big ** hole! If you have everything they need and spend the postage money to send all to them and keep up with follow-up phones (usually no answer) and Emails, then guess what? They send you a form asking you for your bank account "including your routing number" so they can send you a refund. This, in my opinion, is Deceptive advertising, also known as false advertising.

They have organic produce but mostly bulk quantities and does not work well for a single person. They have very healthy groceries, yet it's hard to find any popular name brands. Also has a very limited selection of gourmet items. Prices are decent for price versus value and all items are clearly marked. They have limited pet supplies and food. The fresh meat section is very small and not much variety. There is no fresh fish. The frozen section is also limited and mainly family sized portions. An interesting section is nonfoods. It offers a variety of many items for both indoor and outdoor especially during holidays. Customer service is excellent. The reason I go are for healthy items and it is close to home. It is a lot quieter than Walmart across the street.

I went in there to get produce. The items in the sale flyer especially the mushrooms were brown. When I got the peppers home the stems were soft. The produce is prepacked so you can't tell what you are buying. You would think that things on sale would be turning over fast enough. Appleton bacon very fatty. Anyway probably won't go back because you wouldn't be able to buy items that were good in every category.

Good values, lots of fresh vegetable and fruit. Low price on milk and the checkout is super fast. At Christmas lots of good German products, cookies, cakes. German brats, good meats, dairy and frozen foods. People are friendly and lots of times a pass-it-on cart is given to customers. However, The Aldi I go to is always crowded and hard to find a parking place.

Aldi's is a no frill value for money supermarket. They have exposed Coles and Woolworths for the rip-off companies that they are. We save at least 20-30% on good value products every time we go. They don't have a "full range" of products such as the majors but buy at least 90% from Aldi's. Long may they survive.

I really love Aldi since the very one open up on Lehighton PA. My husband and I were unemployed in 1994 and we had 4 children to feed. And the other store were overpriced. Aldi was the best. It felt so great to walked out with a buggy full for less than $50.00. I would tell everyone about Aldi. My daughters now shopped at Aldi. Today Aldi has fresh produces and Fit and Active water that my grandson love to drink. Also the sour cream and onion potatoes chip are the BEST. The grambabies will not eat the others potatoes chips.
I can go on and on about Aldi! My husband uses to always wanted brand name food but he tried the Aldi's brand and he hooked. He told a lot of his co-workers about Aldi and now they also shop at Aldi. When I pulled into Aldi I see very expensive cars or trucks in the parking lot. They doing their shopping at Aldi. So it doesn't matter whether you have money or not. It's the food and other products that we all go for!! Don't ever take Aldi away!! I had been shopping there for 22 yrs now.

Love the store but it don't like me. Every time I go shopping I end up dropping something. One example I dropped a glass jar of tomato sauce and it made a nice little mess I am sorry to say. Now in most cases someone would be mad as hell -- not the lady working that day. She let out a nice little chuckle and said "No problem. You go get another jar and I will take care of the mess." But anyhow I like the fact I know how much I need to spend to get what I need and that is what I spend every month.

Always a new and foreign food to try. Aldi has a selection of children toys and clothes, and I enjoy the variety of useful home or work tools. But I would like to find a opinion booth to share my thoughts on the food selections and the customer service of the cashiers.

Aldi is an awesome grocery store. All of their products are reasonably priced and they have a healthy selection of options. For what I get at Walmart, Reasor's, or Trader Joe's I get twice as much at Aldi. My only issue is their checkout process but it beats the Walmart lines on its best days!

Aldi has a variety of healthful options that are also inexpensive. The items are also of good quality. The best part is the speed at checkout. This is facilitated not only by the fact that the cashiers scan quickly but by the fact a UPC is on multiple sides of every product. Aldi really seems to care about the customer's time and money. I truly have no complaints about this store.

They have most of what we need at a good price and also have many organic items. The stores are clean and employees are polite. But, we do wonder why Aldi does not seem to have any older employees at any of the stores we have seen.

Their products are A+ and every week there are more bargains and great finds. You can find healthy and organic fruits, veggies, and other items. Items for the household, and even for baby. I believe in bringing your own bag, and Aldi does not believe in plastic bags either.

Pretty clean stores, bright, and well stocked but not enough room for checkout lines. Checkout lines often 4 or more customers long. Hard to around them when changing isles. Need more cashiers and not all cashiers are carefully putting groceries in the basket after they've been scanned. Employees could be more friendly.

A brand new Aldi just opened a few blocks from my home. I went there yesterday for the first time primarily to check it out. The first thing I noticed is there were NO carts for the handicapped. I stopped an employee who was walking by with a clipboard and asked about that. I give him a "5 " for his courtesy and the time he spent with me explaining they didn't know how many were needed, a meeting was held and it was agreed they need to get some. I'll check back at a later date. With the help of my cane I perused some of the products, noticed there were some organics offered. I hope to see more in the future.

Every time I go in the Holiday Park store it is well lit, clean, and the shelves are usually stocked. They have a lot of name brands and more important, they have organic greens which are the best for juicing. You get all the living enzymes, vitamins, phytonutrients, minerals and bio electricity. To give you an idea of how well fresh green juices work, I had major back surgery that was suppose to keep me in the hospital for 3 to 5 days. I got out in 43 hours. The juices you buy in the stores must be pasteurized to last on the shelf. This kills all the living nutrients. Their prices are very good also. Bring your own bags or boxes. They usually have empty boxes but they charge for bags so bring your own reusable bags.
Company Name:

Aldi

Year Founded:

1913

Country:

United States

Website:

https://www.aldi.us/