Subprime Lending and Mortgages
TransUnion report finds big drop in personal loans and auto lending
08/16/2017
|
ConsumerAffairs

By Mark Huffman
Mark Huffman has been a consumer news reporter for ConsumerAffairs ... Read Full Bio→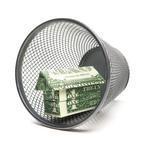 For the first time since 2012, lenders are making fewer subprime loans, according to a new report from TransUnion, one of the three credit reporting agencies.
Subprime loans are those made to consumers with lower credit scores and usually carry less-favorable terms than prime loans. In most cases they carry higher interest rates and may have other disadvantages.
The TransUnion report found 4.63 million consumers received a subprime auto loan or lease, personal loan, or cr...
More
Bank will pay $22 million to state and affected consumers
03/31/2017
|
ConsumerAffairs

By Mark Huffman
Mark Huffman has been a consumer news reporter for ConsumerAffairs ... Read Full Bio→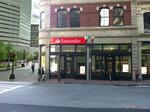 During the housing bubble, millions of homebuyers with iffy credit got stuck with subprime mortgages that, in many cases, turned out to be unaffordable.
In the end, it nearly brought down the financial system.
Subprime mortgages are less common now, but subprime loans have not disappeared. They're increasingly common in auto lending.
In Massachusetts, one subprime auto lender, Santander Consumer USA Holdings Inc., will pay $22 million to settle charges from an investigatio...
More
Sort By