Subprime Lending and Mortgages
Bank will pay $22 million to state and affected consumers
03/31/2017
|
ConsumerAffairs

By Mark Huffman
Mark Huffman has been a consumer news reporter for ConsumerAffairs ... Read Full Bio→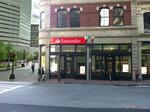 During the housing bubble, millions of homebuyers with iffy credit got stuck with subprime mortgages that, in many cases, turned out to be unaffordable.
In the end, it nearly brought down the financial system.
Subprime mortgages are less common now, but subprime loans have not disappeared. They're increasingly common in auto lending.
In Massachusetts, one subprime auto lender, Santander Consumer USA Holdings Inc., will pay $22 million to settle charges from an investigatio...
More
NerdWallet study says they can be predatory
08/23/2016
|
ConsumerAffairs

By Mark Huffman
Mark Huffman has been a consumer news reporter for ConsumerAffairs ... Read Full Bio→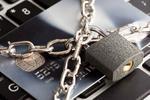 As we have pointed out here numerous times, there is a big difference between credit cards. In addition to the types of rewards and incentives they offer, they are targeted to different types of consumers.
Cards for people with excellent credit tend to have the best rewards and lowest fees. Cards for people with subprime credit pretty much reside on the opposite end of that scale.
A new report from personal finance site NerdWallet suggests something else: subprime credit ...
More
Sort By