The increase was announced last October and is now being applied
04/11/2016
|
ConsumerAffairs

By James R. Hood
ConsumerAffairs' founder and former editor, Jim Hood formerly headed Associated ... Read Full Bio→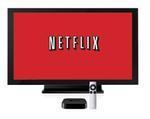 Netflix is raising its standard subscription rate by $2 next month. Starting in May, the "standard option," which includes streaming and HD quality, will cost you $9.99 -- a 25% increase, in other words. 
Strictly speaking, the increase was announced last October, when Netflix started charging new subscribers $9.99 but extended an olive branch to current subscribers, saying it would "grandfather" them at $7.99 for awhile. 
Well, awhile is over and now the full sticker pri...
More
Maybe not, but cable companies will have to quickly evolve
08/13/2015
|
ConsumerAffairs

By Mark Huffman
Mark Huffman has been a consumer news reporter for ConsumerAffairs ... Read Full Bio→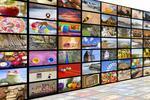 Last week an innocuous document filed with the Securities and Exchange Commission (SEC) rocked Hollywood.
DirecTV filed form 10-Q with the SEC, reporting among other things, that it suffered a net loss of 133,000 subscribers in the second quarter. That was nearly 100,000 more than it lost in the second quarter of 2014.
Research firm MoffettNathanson plugged in those numbers and estimated the pay TV industry as a whole had shed 566,000 subscribers during the period. Most m...
More
Sort By