'Unplugged' will offer network shows that make it easier to dump cable
10/20/2016
|
ConsumerAffairs

By James R. Hood
ConsumerAffairs' founder and former editor, Jim Hood formerly headed Associated ... Read Full Bio→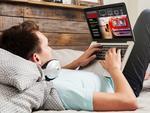 In the race to own the streaming video space, Netflix, Amazon, Hulu, and other services have sort of left Google's YouTube in the dust. Hoping to change that, Google is starting a new cost-conscious TV package, a "skinny" bundle of TV networks.
Dubbed "Unplugged," the service is apparently meant to appeal to cable cutters who don't want to lose access to major networks and shows. Reports say it will be priced around $25 to $50 a month, which is several times what Netflix...
More
The increase was announced last October and is now being applied
04/11/2016
|
ConsumerAffairs

By James R. Hood
ConsumerAffairs' founder and former editor, Jim Hood formerly headed Associated ... Read Full Bio→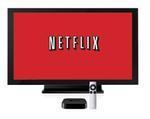 Netflix is raising its standard subscription rate by $2 next month. Starting in May, the "standard option," which includes streaming and HD quality, will cost you $9.99 -- a 25% increase, in other words. 
Strictly speaking, the increase was announced last October, when Netflix started charging new subscribers $9.99 but extended an olive branch to current subscribers, saying it would "grandfather" them at $7.99 for awhile. 
Well, awhile is over and now the full sticker pri...
More
Sort By