The 1Million Project will help close the digital divide and give students equal opportunity to succeed
10/11/2016
|
ConsumerAffairs

By Christopher Maynard
Christopher Maynard is a New York-based writer and editor who ... Read Full Bio→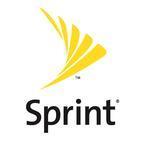 The educational system has been greatly enhanced through technology in recent years. While smartboards, interactive maps, and a plethora of online tools have benefited students in the classroom, having access to something as basic as the internet outside of school also lends a huge advantage.
Unfortunately, not all students are able to go online outside of school. Children of families that can't afford expensive smartphones or other internet-connected devices can often l...
More
9-1-1 service fails throughout the Washington, D.C., area
08/17/2016
|
ConsumerAffairs

By James R. Hood
ConsumerAffairs' founder and former editor, Jim Hood formerly headed Associated ... Read Full Bio→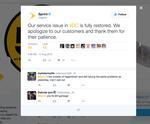 Everyone tries to be on their best behavior in Washington, hoping Congress won't get annoyed and crush them. Too bad no one told Sprint about that before it joined Southwest and Delta airlines in staging a spectacular display of poor redundancy.
It all started Tuesday when the Fairfax County (Va.) Police Department issued a warning that some cell phone calls weren't getting through to its 9-1-1 center. Then it narrowed it down a bit more, pinpointing Sprint as the carrie...
More
Sort By