Consumer Reviews and Complaints

I signed up as part of a community group purchase for rooftop solar. First there was a bait and switch, starting with one reasonable price and then increasing it twice in a short period for unexplained reasons. So I pulled out. Though I was told very clearly that my deposit was fully refundable up until I signed the final project, they refused to refund it. The sales person had since left the company. Why do business with lying thieves? There are good, honest companies out there.

The customer service was very good and explained everything to me when I needed help. They are very experienced and professional people. I would recommend this place to anyone who is considering going solar. Their financing options helped me out a lot. I was able to be put on a payment plan and they installed before I even finished paying on it. I would recommend this place to anyone who is considering going solar. The value of this product is excellent. Is definitely worth the money. The setup and installation of this product is excellent condition.

They were so helpful and answered all my questions promptly. I felt confident after my purchase. I felt that I had made the right choice for my home as well as for my family. They offer so many options that will fit into anyone's budget. They have flexible terms and are willing to do what they need to, to help you find the right payment plan for your household and income. If you are looking for a way to save money and energy costs over time, they are the best company to look into. They will make you feel good about what you are doing for your home as well as the environment. They did an excellent job, arrived on time, and basically explained everything they were going to do and when they were going to do it throughout the whole process.

They showed up on time and served with great organization. At first, we did not have much information, and they explained well to we clearly understood. Fast service as well. They had a few financing options which is fine and understandable. We just wish there were more options, especially the price. And also, when we made appointment plans, we wish to have just once/twice with longer hours to finish rather than multiple appointment plans. Because of how the business works, we understand the payment options and appointments, we were satisfied with their service. No "no-shows" nor problem occur. They showed some tips to keep maintain the desirable indoor temperature as much as possible. We wish for longer hour and get it done installation but at the same time, we do understand there are other booking on the same day/week.

This company's customer service is very very good! They are reliable and will help you when you need it. They are not rude at all and are very friendly with customers. There is a large variety of options in terms of financing. The selection is good and I would recommend this to anyone. Great value! Will not make you broke or anything. In fact, it helps you save money! However, the prices are reasonable for the good quality. That is why they aren't extremely low. Setup and installation = Perfection. Simply awesome. It's quick. The job is done well and correctly, and you can go about your own business while it's all being installed.
How do I know I can trust these reviews about RGS Energy?
609,643 reviews on ConsumerAffairs are verified.
We require contact information to ensure our reviewers are real.
We use intelligent software that helps us maintain the integrity of reviews.
Our moderators read all reviews to verify quality and helpfulness.
For more information about reviews on ConsumerAffairs.com please visit our FAQ.

In Oct. 2015, RGS installed three solar panels on my roof. The project was supposed to include registering them so that I'd receive SREC payments. On Dec. 16, RGS learned that it would have to install a meter to register the panels and billed me an additional $487.50. Rather than accepting responsibility for its failure to include the necessary meter in its work order, RGS attempted to raise the cost of the project ex post facto from $3,930,30 to $4,417.80. It's this kind of practice that recently caused the Better Business Bureau to revoke its accreditation of RGS. Unless you enjoy being treated the way I have described, I suggest you steer clear of this company.

The whole experience was great. The customer service was awesome. I would really recommend this company to any of my friends and colleagues. The product really has been a benefit to our household. And financing was great! Really happy with it! Thanks for the great product.

I have been with several companies, but I'll RGS is responsible, reliable, is aware with their customers, a company that does the best everyday to improve and grow throughout the country, its objectives encourage users to stick with it and always be with them to enjoy great service.

I brought panels from them and ever since they were installed I've been saving money. Before the solar panels I was paying those large power bills. Now it's way less.

My solar energy experience was mostly good. I think I paid more than I should have but overall I'm very satisfied with the outcome and final product. I plan to try different solar energy companies in the future to better broaden my experience with different companies.

Very enjoyable through polite answered all thoughts and concerns. Extremely helpful. Enjoyed the experience. Shared with all of my family and friends and co-workers.

It was great. The equipment worked fine. I would recommend it to someone that I know. It's very useful when it's winter time. When it's snow on the ground it works better.

Great company. They provided me with detailed information on product, cost, and setup process. The job was completed to my satisfaction, customer service was excellent! I received a follow up call from the company confirming I was satisfied and pleased with the work they have done. I am 100% happy with my purchase.

Getting solar panels installed was a great option for me and my family. It was a bit pricey but it is definitely paying dividends now. Would absolutely recommend!

The setup went without a hitch. The payback on the entire system seems like it will take another 1-2 years than what was originally estimated. Other than that, we are happy to be off the grid per se.

They were fast, efficient to deal with and did a awesome job at install. They helped me understand the process very well. I would buy from them again as they treated me so well.

I was provided great customer service, efficient installation, thorough instructions and a great price! My electric bill has decreased greatly already! Would definitely recommend!

At first I got estimates from other companies and found this. Was the best price for me to go with. They came in and got the job done in a very timely matter. They also showed me everything I needed to know about the product I was getting and also gave me an emergency number in case something ever went wrong and they would make sure someone came out within 24 hours or less to fix the problem. Now my home is more energy efficient and I'm very happy with my investment.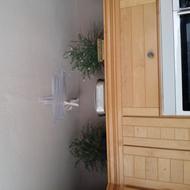 Feb 2015, RGS was notified of a faulty installation of the solar panels on my house. The roof leaks now into the house. On May 31, I received an email from RGS agreeing to remove the panels, repair the roof and reinstall the panels. "My apologies for all these delays. I want to make sure the problems is fixed completely".
HOWEVER, their customer service department doesn't return phone calls or emails. Interestingly, the sales department does. A very nice sales person took down my concerns and forwarded my information to customer service. And, still no effort on RGS Energy's part to contact me. Sadly, it is only a $3,000 repair. IF they can't afford that, I can't imagine how poorly they are doing as a company. I can't recommend them to anyone anymore.

Was promised production with a signed contract. RGS didn't contact us for 4 months and then decided to change the plan. Horrible communication issues.

Zachary ShahanSolar Energy Contributing Editor
Zachary Shahan is the director of CleanTechnica, and his key areas of focus are solar energy and electric vehicles. He has been referenced or interviewed by essentially every major media organization as a recognized global thought leader on solar energy. More about Zachary→

RGS Energy is part of Real Goods Solar and sold some of the first solar panels to the public, over 35 years ago! Real Goods Solar was the 5th-largest residential solar installer in the U.S. in 2013.
Long history: With a long history in the solar market, you can trust that RGS Energy has seen almost everything and knows how to handle a variety of situations. The solid history also indicates the company can sustainably satisfy customers.
Financing choice: RGS Energy offers a choice between a lease/PPA or straight purchase (with a loan if needed). Neither option is best for every customer 100% of the time. It's useful to consumers to have both options, and necessary for any company that wants to serve a broad market.
Clear communication: Many companies offer straight purchases and solar leasing/PPAs, but not many are very clear with customers about the benefits of each option (some steer customers toward one of the two options). RGS Energy is quite comprehensive and direct about the relative advantages and disadvantages, demonstrating objectivity and high-quality customer service.
Manufacturing: Without being vertically integrated, RGS Energy has less control over the manufacturing side of things and is more susceptible to fluctuations in demand.
Comparison: Compared to some of its competitors, RGS Energy doesn't seem to have any distinct competitive advantage on the hardware, solar quote technology, customer acquisition, or the financing side of things.
Best for Homeowners, small & large businesses, government agencies & nonprofits, leasing & PPA customers, solar beginners, cash & loan consumers
Compare Solar Energy Companies
RGS Energy Company Profile
Company Name:

RGS Energy

Address:

833 W. South Boulder Rd.

City:

Louisville

State/Province:

CO

Postal Code:

80027

Country:

United States

Website:

http://rgsenergy.com/