Soft Drinks, Soda, and Obesity
Beverage makers say they'll challenge the tax in court
06/17/2016
|
ConsumerAffairs

By Mark Huffman
Mark Huffman has been a consumer news reporter for ConsumerAffairs ... Read Full Bio→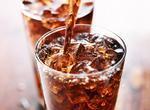 Philadelphia has become the first major city to impose a tax on beverages, a measure aimed at raising revenue as much as it is at resolving health issues.
The council voted 13-4 to impose a 1.5 cents per ounce tax on any sweetened beverage, including diet sodas using no-calorie artificial sweeteners, according to Philly.com. That means a diet drink with no calories would be taxed but a container of milk or 50% fruit juice, which contain calories but no added sweetener, w...
More
Health advocates say it could reduce consumption
06/06/2016
|
ConsumerAffairs

By Mark Huffman
Mark Huffman has been a consumer news reporter for ConsumerAffairs ... Read Full Bio→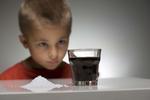 In the battle against childhood obesity, many health advocates point to the over consumption of sugar-sweetened beverages as a significant contributor. Many health advocates would like to see a warning label added to these beverages, cautioning parents.
Baltimore, Maryland, is the latest city to consider a warning to parents about the health consequences of too much sugar-sweetened drinks.
Earlier this year an online survey showed participating parents were 20% less likel...
More
Sort By