Soft Drinks, Soda, and Obesity
Anti-obesity advocates go four-for-four on election day
11/09/2016
|
ConsumerAffairs

By Mark Huffman
Mark Huffman has been a consumer news reporter for ConsumerAffairs ... Read Full Bio→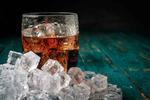 If you ask voters, putting an extra tax on sugar-sweetened soda seems like a good idea. It was on the ballot Tuesday in four cities, and voters in all four cities approved it.
Three of the cities are in California – actually the same region of California. The tax won approval in San Francisco, Oakland, and Albany. In addition, voters in Boulder, Colo., approved the tax.
In a statement issued on election day, before any of the ballots were counted, Dr. Michael Jacobson, Ex...
More
The organization suggests placing a tax on certain certain drinks in order to lower obesity rates
10/12/2016
|
ConsumerAffairs

By Christopher Maynard
Christopher Maynard is a New York-based writer and editor who ... Read Full Bio→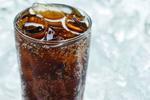 As a general rule, consumers don't much appreciate being told what they should or shouldn't be eating or drinking. As such, regulation in the food and beverage industry is often met with resistance. One recent example can be seen in a lawsuit submitted by the beverage industry, along with residents and businesses in the Philadelphia area, who want to stop the city from imposing a soda tax.
However, regulators and health agencies applaud such efforts and believe that they...
More
Sort By