Soft Drinks, Soda, and Obesity
The complainants say the new tax is unconstitutional
09/15/2016
|
ConsumerAffairs

By Christopher Maynard
Christopher Maynard is a New York-based writer and editor who ... Read Full Bio→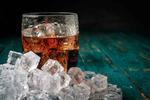 Back in June, Philadelphia became one of the first cities to pass a tax on sugar-sweetened beverages, the funds for which would go towards aiding pre-kindergarten education and other initiatives. However, the proposal did not sit well with small businesses or the beverage industry, and now a lawsuit from these groups will seek to block it.
The American Beverage Association, along with residents and businesses in the Philadelphia area, allege that the new tax is unconstit...
More
Beverage makers say they'll challenge the tax in court
06/17/2016
|
ConsumerAffairs

By Mark Huffman
Mark Huffman has been a consumer news reporter for ConsumerAffairs ... Read Full Bio→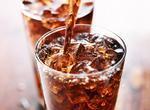 Philadelphia has become the first major city to impose a tax on beverages, a measure aimed at raising revenue as much as it is at resolving health issues.
The council voted 13-4 to impose a 1.5 cents per ounce tax on any sweetened beverage, including diet sodas using no-calorie artificial sweeteners, according to Philly.com. That means a diet drink with no calories would be taxed but a container of milk or 50% fruit juice, which contain calories but no added sweetener, w...
More
Sort By