Skin Care and Skin Cancer
Large doses of vitamin D decreased redness, swelling, and inflammation in participants
07/07/2017
|
ConsumerAffairs

By Christopher Maynard
Christopher Maynard is a New York-based writer and editor who ... Read Full Bio→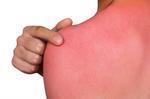 It's summertime, and for many consumers that means plenty of time outside around the grill, hiking favorite trails, or sprawled out on the beach. Unfortunately, it might also mean some pretty nasty sunburn if you forget to apply sunscreen.
While properly protecting yourself from the sun's harmful rays is always the preferred option, a recent study from the Case Western Reserve University School of Medicine and University Hospitals Cleveland Medical Center shows that taki...
More
Researchers found that many of them also give false health information
06/16/2017
|
ConsumerAffairs

By Christopher Maynard
Christopher Maynard is a New York-based writer and editor who ... Read Full Bio→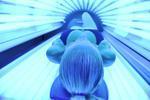 While current legislation in many states bans the use of tanning devices for minors, a new study shows that many tanning salons are flat-out ignoring the rule.
A team of researchers recently found that tanning salons in states that have these bans will often allow minors to use their facilities anyway. And, even worse, many of them make inaccurate health claims about how dangerous exposure to ultraviolet (UV) light from tanning can be.
"While most businesses followed the ...
More
Sort By