Skin Care and Skin Cancer
Companies marketing sunscreen pills are 'misleading consumers and putting people at risk,' the agency says
05/23/2018
|
ConsumerAffairs

By Sarah D. Young
Sarah D. Young has been a columnist for a blog ... Read Full Bio→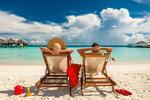 So-called sunscreen-in-a-pill supplements are fake and consumers shouldn't fall for this scam, the Food and Drug Administration (FDA) said on Tuesday.
The FDA issued warning letters to companies marketing pills and capsules that they claim will protect consumers from the harmful effects of the sun.
The agency specifically called out four products: GliSODin Skin Nutrients' Advanced Skin Brightening Formula, Napa Valley Bioscience's Sunsafe Rx, Pharmacy Direct's Solaricar...
More
Researchers say adhering to the restrictions could save thousands of lives and millions of dollars
10/30/2017
|
ConsumerAffairs

By Christopher Maynard
Christopher Maynard is a New York-based writer and editor who ... Read Full Bio→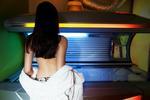 A new study has found that over one-third of U.S. tanning salons (37.2 percent) violate state regulations banning access to indoor tanning for minors.
Researchers from Loyola University, the University of Wisconsin-Madison, and the Marshfield Clinic say the noncompliance puts young people at risk, pointing to previous findings that have connected indoor tanning with increased risk of cancer.
"The US Food and Drug Administration has classified tanning beds as carcinogenic,...
More
Sort By