Skin Care and Skin Cancer
Researchers say adhering to the restrictions could save thousands of lives and millions of dollars
10/30/2017
|
ConsumerAffairs

By Christopher Maynard
Christopher Maynard is a New York-based writer and editor who ... Read Full Bio→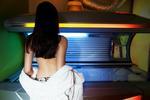 A new study has found that over one-third of U.S. tanning salons (37.2 percent) violate state regulations banning access to indoor tanning for minors.
Researchers from Loyola University, the University of Wisconsin-Madison, and the Marshfield Clinic say the noncompliance puts young people at risk, pointing to previous findings that have connected indoor tanning with increased risk of cancer.
"The US Food and Drug Administration has classified tanning beds as carcinogenic,...
More
Large doses of vitamin D decreased redness, swelling, and inflammation in participants
07/07/2017
|
ConsumerAffairs

By Christopher Maynard
Christopher Maynard is a New York-based writer and editor who ... Read Full Bio→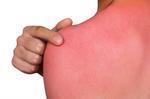 It's summertime, and for many consumers that means plenty of time outside around the grill, hiking favorite trails, or sprawled out on the beach. Unfortunately, it might also mean some pretty nasty sunburn if you forget to apply sunscreen.
While properly protecting yourself from the sun's harmful rays is always the preferred option, a recent study from the Case Western Reserve University School of Medicine and University Hospitals Cleveland Medical Center shows that taki...
More
Sort By