Best Luggage Brands
Maybe you're off on a much-needed vacation or an overnight business trip. Whatever your plans, the right luggage canmake travel easier and more enjoyable. You can spend anywhere from $20 to thousands on new luggage, and quality luggage will be around for years. Make sure you choose something durable that fits your travel needs.

Compare Top Luggage Brand Reviews

Samsonite
Read 125 Reviews

Samsonite is an American luggage manufacturer and retailer. Founded in 1910, it offers hard- and softside luggage, duffels and more. It's available for purchase at Samsonite stores, online and at authorized retailers.

American Tourister
Read 51 Reviews

American Tourister is a brand of luggage owned by the Samsonite company. Founded in 1933, it's known for its hard- and softside spinner luggage and large selection of children's rolling suitcases and backpacks.

Travelpro
Read 43 Reviews

Travelpro® is a luggage brand founded in 1987 by a commercial air pilot. It has been recognized as a top choice for flight crews and frequent fliers because its spinner wheel system makes it convenient for use in airports.

TUMI
Read 50 Reviews

Founded in 1975, TUMI is a luxury luggage brand owned by Samsonite. It offers carry-on and checked luggage as well as everyday bags including satchels, backpacks and totes. Prices range from around $245 to $2,000.

Victorinox
Read 9 Reviews

Victorinox is a Swiss company founded in 1884. Best known for its Swiss Army Knife, Victorinox now makes other products including duffel bags, rolling carry-on bags, suitcases and other luggage ranging from $150 to about $450.

Bugaboo Luggage
Read 31 Reviews

Bugaboo got its start in 1994 by making luggage and strollers for parents on the move. Their luggage systems include the Boxer ($1,030) and the Jannissima ($349). Each luggage system can come with multiple add-ons.

BRIC'S
Read Expert Review

BRIC'S is an Italian luggage manufacturer founded in 1952. Its luxury bags are sold at retailers worldwide and online and range from around $100 to $1,000. The soft- and hardside bags are sold in many sizes and types.

Briggs & Riley
Read Expert Review

Briggs & Riley is a luggage company owned by U.S. Luggage LLC. Since 1993, Briggs & Riley has been a leading name in luxury luggage. It's known for its lifetime repair guarantee and innovative designs.

DELSEY
Read Expert Review

DELSEY is a French luggage company. Founded in 1946 in the United States, it's now headquartered in Trembley-en-France and sells luggage worldwide. Its hard- and softside luggage ranges from around $100 to $600.

Hartmann
Read Expert Review

Hartmann is a heritage luggage brand. Founded in Milwaukee in 1877, it's now part of the Samsonite family of brands. It offers a wide variety of bags for travel, business and everyday use from around $120 to $945.
Thank you, you have successfully subscribed to our newsletter!
We value your privacy. Unsubscribe easily.
Questions to ask when buying luggage
Can you take it on a plane?
Airlines set their own carry-on luggage requirements, so be sure to read the guidelines before packing or you might get slapped with an unexpected checked bag fee.
Dimensions: Most luggage sold as "carry-on" is 21 inches or smaller. That's because most United States airlines require carry-on bags be no more than 22 inches long, 14 inches wide and 9 inches high.
Storage space: Whether you're checking other luggage or not, your carry-on bag should hold all your essentials (checked bags may be lost in transit). Your laptop should fit easily, and you'll also need space for prescription medications, a phone and laptop charger, documents you might need, valuables and a change of clothes.
Convenience: A small, light carry-on bag is convenient in the hustle and bustle of a busy airport or crowded plane. Since many airlines overbook, there is often no overhead space left for your bag so you may need to stuff it under the seat in front of you. A compact backpack usually fits.
Do you want soft or hard luggage?
You can choose whichever kind you like, but soft- and hardside luggage both have pros and cons.
Softside: Most people choose softside luggage made of nylon, canvas or leather. It's flexible, durable and usually cheaper. It's also easy to squish down to fit in tight spaces like overhead bins on airplanes or storage closets at your house.
Hardside: Hardside luggage is made of plastic or metal, so it's rigid instead of flexible. It was common decades ago and is making a comeback since new composite materials make it lightweight and durable. Hardside luggage prevents the contents from being squished.
Hybrid: Some luggage is constructed with a hard front and back but a soft region around the middle. It can expand to hold more contents, but you can still compress it to fit in tight spaces.
What material is best?
The material your luggage is made of will affect more than just how it looks. It also can make it more or less durable. The luggage's material affects its cost, durability, appearance and functionality.
Nylon: Nylon luggage tends to be the cheapest option. It can be quite sturdy, especially ballistic nylon, which was originally created as a wartime material to protect soldiers from shrapnel.
Canvas: Canvas provides a beautiful and classic look for luggage at a mid-point price. Some companies offer treated canvas coated with proprietary materials to make it waterproof and resistant to cutting and tearing. Coated canvas often looks like pebbled leather.
Leather: Leather is a beautiful and classic choice, though it does scratch easily and tends to be heavier and more expensive than other softside materials. Many people opt for a canvas bag with nylon trim for a classic but more durable look.
Plastic: Hardside luggage is often made of treated plastic like polycarbonate or another durable thermoplastic compound.
Aluminum: Aluminum is a sturdy material for hardside luggage but dents easily. It's heavier than plastic but more durable long-term.
Prop 65: In California, anything that is made with or may contain toxic chemicals is marked with a Proposition 65 warning. Critics of this law say it doesn't really tell you much, since manufacturers may just use the label on anything that hasn't been tested to avoid fines. To be safe, look for luggage that is eco-friendly and safety tested with no Prop 65 warning.
What size luggage should you choose?
Luggage comes in many sizes. Whether you purchase an individual bag or buy a set, make sure you get what you need.
Dimensions: Luggage is measured primarily by height. Wheeled or spinner suitcases tend to be between 18 inches for a child's suitcase or small carry-on to 30 inches for a large checked bag. Most anything over 21 inches has to be checked, so find out if your airline charges checked baggage fees.
Weight of empty bag: Keep in mind that checked bags have to be under a certain weight (usually 50 pounds) or they incur an oversized bag fee. The lighter the bag is while empty, the more you can pack without going over the limit.
Length of trip: In general, most people can fit enough clothing and personal items for one or two days in a small carry-on bag of 19 to 21 inches. Larger checked bags of 25 to 27 inches are ideal for five to seven day trips, while the largest bags are 30 to 32 inches and can hold enough for trips over a week. These large bags will usually exceed 50 pounds when fully packed and may result in oversized baggage fees.
Storage space: Luggage is an investment and will last you for many years. Be sure you have storage space in your home for the luggage you choose. Keep in mind that hardside luggage takes up more space than softside luggage.
Does the luggage have wheels?
If you plan to travel in airports with your new luggage, and if you plan to pack more than a day's worth of clothes and personal items, wheels are a must. It's much easier to rush through a crowded airport with luggage on wheels than it is to try to carry your bags in a hurry.
Rolling bags: Rolling bags tend to have unidirectional wheels and can be a bit more difficult to maneuver. These may not be the best choice if you plan to use them frequently in airports, but they tend to be cheaper than other wheels.
Spinner wheels: Spinner wheels are on casters that can rotate 360 degrees, making a bag easy to maneuver. You can push or pull a spinner suitcase or duffel bag in any direction and change directions quickly.
Glider wheels: Several manufacturers have introduced new wheels called gliders. These are also multidirectional but have a lower profile so they appear to glide across the floor. Many of these use steel cartridge bearings for durability.
What warranty does the company offer?
Luggage takes a lot of abuse during travel, so a good warranty can help protect your investment.
Warranty terms: Find out whether the company will replace or repair damaged luggage and who pays for return shipping.
Warranty length: Most manufacturers offer limited warranties ranging from two years to lifetime. Find out if "lifetime" refers to the life of the purchaser or the life of the product; in some cases, manufacturers use the term "lifetime" to mean as long as the product is designed to last, which can be as little as two or three years in some cases.
Airline damage: Most companies do not cover luggage damage that is caused by airlines, but a few luxury brands do. This can come in handy since airports and planes are some of the most common places luggage damage occurs.
What are the different types of luggage?
Carry-ons
Carry-on bags can be anything small enough to fit under an airplane seat or in an overhead luggage bin. They are usually no more than 21 inches tall. Most carry-ons sold today are wheeled, but you can also use any small, non-wheeled suitcase or duffel bag.
Checked bags
Bags that are too big to carry on must be checked and stowed in the belly of the plane. It's a good idea to get a checked bag with a TSA-approved lock. Choose a bag in a bright color or pattern (or adorn it with a ribbon of some kind) to make it easier to spot on the luggage carousel after your flight.
Uprights
Upright bags are suitcases without wheels and can range from a carry-on size of 19 to 21 inches or a large checked bag up to 32 inches.
Wheeled bags, spinners and gliders
Many types of luggage come with wheels for easier handling during travel. Checked and carry-on suitcases, backpacks and duffel bags can be purchased with wheels and retractable handles for maneuvering.
Duffels and totes
Duffel and tote bags are versatile, convenient choices for overnight trips and everyday use. You can use a small one as a carry-on bag on airplanes.
Garment bags
Some luggage companies make durable garment bags for suits, dresses and other items to keep them wrinkle-free while traveling. These can be made of canvas, leather or other soft materials and fold to the size of a small suitcase.
What's your luggage persona?
Frequent flier
If you fly a lot, invest in durable luggage on spinner or glider wheels. Look for luggage that fits your favorite airline's carry-on and checked bag size requirements, and consider a bright color for your checked bags so you can find it quickly at the baggage claim.
Overnighter
If you frequently take overnight trips, think about buying duffels and totes to easily transport a few outfits and personal items. Bags with dividers make it easier to organize your belongings on the go.
Young traveler
If your kids will be responsible for their own luggage, be sure the bags are small and light. Multidirectional spinners or gliders make it easier for kids to maneuver through airports or other travel situations. A cute pattern or favorite character can make packing more fun.
Road-tripper
If you frequently travel by car, look for softside luggage that can easily fit into a tightly packed car trunk.
Luggage brand expert reviews

Bugaboo has been around since 1994 and makes strollers and luggage systems for active adults. Its two luggage systems, the Boxer and the Jannissima can come with a variety of add-ons for an additional price.
Read More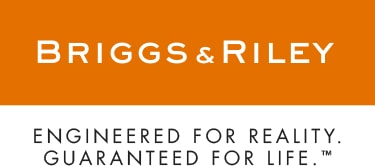 Briggs & Riley is a luggage brand owned by U.S. Luggage LLC, the company that invented the first wheeled luggage in 1970. Briggs & Riley was introduced in 1993 and is now a leading name in the luxury luggage industry. They sell luggage in 27 countries.
CX expansion system: This technology allows Briggs & Riley bags to expand up to 33 percent and then compress down to their original size.
Speedthru™ pocket: Each of this company's carry-on bags features a pocket to store items like keys, watches and jewelry to speed up the airport security process.
Outsider® handle: Many luggage brands use trolley handle tracks inside the bag which can cause wrinkling and reduced storage space. Briggs & Riley introduced the Outsider handle to provide more capacity and less wrinkles.
Simple as that® guarantee: Briggs & Riley was the first luxury luggage brand to offer a no-questions-asked, lifetime repair warranty on all of its luggage. The warranty even covers luggage damaged by airlines during travel.
Designed for airline regulations: Briggs & Riley designs many of their bags to meet airline requirements for carry-on luggage and to be as light as possible to avoid putting you over the weight limit for carry-on bags.
Best for: frequent air travelers.

Samsonite is an American luggage manufacturer and retailer headquartered in Luxembourg. Founded in 1910, it offers luggage, backpacks, duffels, furniture and accessories.
Read More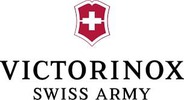 Victorinox was founded in 1884 in Switzerland and is best known for the Swiss Army Knife. Today it offers many products including cutlery, utility knives, watches, apparel, luggage and more. Its soft- and hardside luggage is available in a variety of colors and styles.
Read More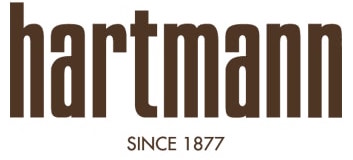 Hartmann is a luggage brand owned by Samsonite. Founded in 1877 in Wisconsin, the company originally specialized in traveling trunks with aluminum and steel frames. It was one of the first companies to develop luggage for air travel in the 1930s and was the first to develop carry-on bags in the 1970s when overhead bins were introduced on airplanes. It has always prioritized fashion and style in its luxury luggage designs.
Available styles: Hartmann offers hard- and softside luggage including garment sleeves, garment bags, wheeled carry-ons, shoulder bags, duffel bags and large wheeled suitcases.
Ratio Classic Deluxe: This luggage line features softside gliders including carry-ons, uprights, garment bags, medium and long suitcases. Prices range from around $400 to $600. The bags are styled in classic taupe twill for a retro look.
J Biznes: This line of bags features nylon and leather softside construction and rolling wheels. It's available in briefcase, small spinner, backpack and rolling tote ideal for business travelers and ranges in price from $375 to $595.
Innovaire™ collection: This collection of hardside luggage includes medium, long and extended spinners from $500 to $600. These suitcases are constructed of a durable patented material called Curv®, one of the strongest and lightest hardside materials available.
Warranty: Hartmann offers warranties on nearly all of their products. Most luggage warranties protect against defects in materials or workmanship for ten years.
Best for: frequent air travelers, especially business travelers.

Travelpro® is a luggage brand that was founded in 1987 when a pilot for Northwest Airlines invented The Original Rollaboard® wheeled suitcase. Since then, Travelpro has been a popular choice for flight crews and others who travel frequently.
Read More

DELSEY was founded as a camera bag company in 1946. The company expanded into the luggage marketplace with the introduction of hardside luggage. Its products are sold worldwide.
Luggage options: DELSEY offers spinner carry-ons and checked bags in both hard- and softside as well as other options including laptop bags, duffels, garment bags, totes and more. Prices range from about $100 to $660.
Cruise Lite Softside: This luggage collection features carry-ons and checked luggage made from ballistic nylon. The bags feature easy-access pockets, double spinner wheels, laptop sleeves and expandable main compartments. Prices range from $180 to $440.
Shadow 3.0: This luggage line features hardside carry-on and checked spinners in 19, 21, 25 and 29 inches. The three larger sizes have expandable sides for maximum capacity.
Under $100: DELSEY's website features a selection of discounted products including spinner luggage, carry-ons, garment bags and duffels for those on a budget.
Warranty: All of DELSEY's products come with a warranty against material and workmanship defects. The warranty periods are two, five or 10 years depending on the product. The company will repair or replace any registered products that are defective.
Best for: frequent travelers and vacationers.

TUMI is a luggage brand owned by Samsonite. It was founded in 1975 and introduced its iconic black nylon travel bags in the 1980s. Today it offers a wide range of luxury products in leather, canvas and proprietary composite materials.
Read More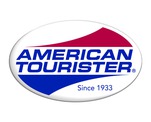 American Tourister is a luggage brand owned by Samsonite. It was founded in 1933 in Providence, Rhode Island. The company offers luggage, backpacks and wallets.
Read More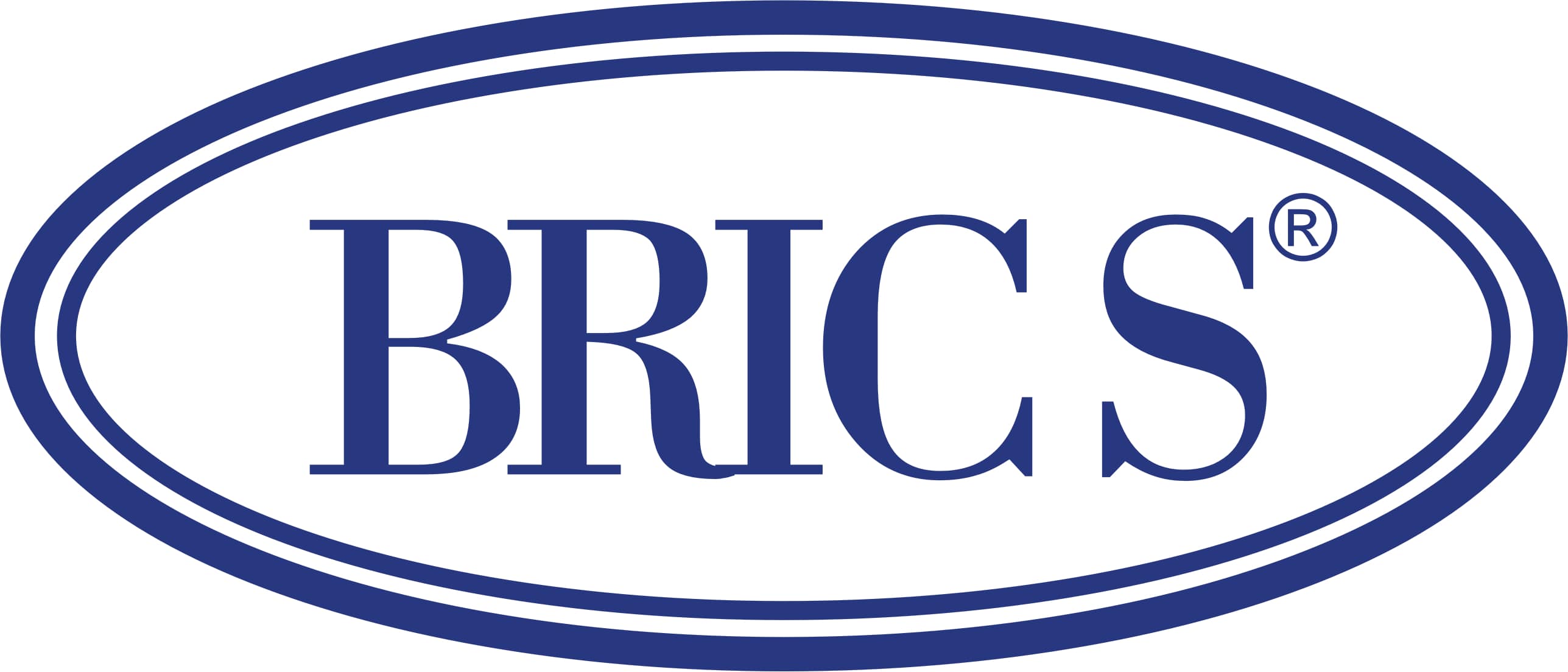 BRIC'S Milano is an Italian luggage manufacturer founded in 1952 by Mario Briccola. The company is still owned and operated by the Briccola family and today has locations in Europe, Asia, Africa, and North and South America.
Luggage types: BRIC's offers carry-ons, spinners, trolleys, duffel bags and satchels, briefcases, attaché cases and more. Its suitcases range from 21 to 32 inches and are available in hard- and softside.
Materials: BRIC's is a true luxury luggage company and offers many options for materials, all of which are durable and classic in appearance. Choose from vegetable tanned leather, PVC trimmed with Tuscan leather, aluminum or polycarbonate hardsides, coated canvas, heavy gauge nylon and more.
Firenze: This softside luggage collection is made of coated canvas that has a texture similar to pebbled leather. It's stronger than ballistic nylon, durable, waterproof and trimmed with leather. The 21, 26, 30 and 32 inch spinners range in price from $650 to $950. The line also features rolling duffels, duffels, train cases and travelers.
Bellagio Metallo: This collection mimics classic luggage with its metal hardside construction and tanned leather trim. The line is composed of spinner trunks in 21, 27, 30 and 32 inches that range in price from $630 to $795.
Pronto collection: This line is constructed of ultra lightweight nylon and is available in 20, 21, and 25 inch spinners as well as 21, 22 and 28 inch duffels. Prices range from around $100 to $540.
Best for: frequent travelers who want luxury luggage.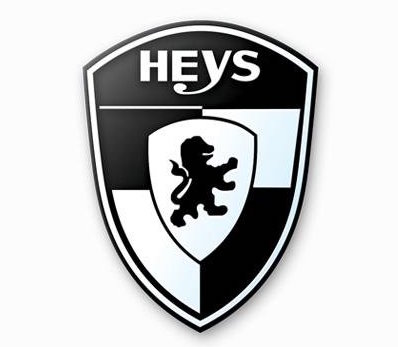 Heys® International Ltd is a fashion-forward luggage company founded in 1986 in Toronto. It's known for technologically advanced luggage in unique patterns and prints for the fashion-conscious traveler.
Versatile luggage: Heys offers several unique options. It has both softside and hardside luggage as well as hybrid options that use both materials. Some of its suitcases have removable dividers, recycled materials, front access compartments and increased back panel depth for added packing room.
Retractable wheels: Heys' Stealth luggage line is the first on the market to feature retractable wheels, which come in handy when the luggage is stowed in overhead bins on airplanes or in a tight trunk.
Fashion prints: Heys is known for its fashion print luggage, introduced in 2006. You can choose patterns like leopard, stripes or map designs; or choose from limited-edition prints designed by famous artists. These can make it easy to spot your luggage at baggage claim.
Options for kids: Heys was one of the first companies to offer luxury luggage for children. Its kid-friendly options include smaller rolling luggage and backpacks with cute designs including licensed characters like Elsa, Paw Patrol and Teenage Mutant Ninja Turtles.
xScale: Heys introduced a small handheld suspension scale in 2007. You can pack the scale in your luggage and easily weigh your carry-ons and checked bags to make sure that you don't pack too many souvenirs. They also offer a smaller scale called the xScale mini.
Best for: people with children and those who like to purchase souvenirs.
Compare Top Luggage Brand Reviews

Heys
Read Expert Review

Heys® International Ltd is a Toronto-based luggage company. Founded in 1986, Heys is known for high-fashion, high-tech luggage in unique patterns and prints. It offers both hard- and softside luggage for kids and adults.
Disclaimer
Information in this guide is general in nature and is intended for informational purposes only; it is not legal, health, investment or tax advice. ConsumerAffairs.com makes no representation as to the accuracy of the information provided and assumes no liability for any damages or loss arising from its use.
Thank you
Keep an eye on your inbox, the latest consumer news is on its way!