Consumer Complaints and Reviews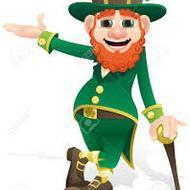 I am no stranger to winning large amounts on individual scratch tickets. Having won two individual top prizes on two separate occasions more than 15 years ago (a $5,000.00 and a $10,000.00 win). I can seemingly pick up on what I would call a feeling when a winning tickets is nearing. More than 15 years ago, I scratched a lot of scratch tickets. I would win $20, $50, and $100 regularly. In the past 15 years I have not won more than $20.00 on any scratch ticket, and those $20.00 wins are extremely rare. I have contacted the a.L.C. About my concerns, and received back a response that read: "we're sorry that you are disappointed about having not won enough on the scratch tickets," and that I should know that on the back of a scratch ticket it states the odds of winning are 1 in 3.8 of winning a prize (but that does not mean that if you buy 4 tickets you are going to win).
They also stated that the scratch tickets, like all their other forms of gambling are meant as form of entertainment... My complaint is this, if the a.L.C. Would merely put on the front of their scratch tickets that they are for entertainment only, and no prizes will be issued (I am quite certain that nobody will purchase them). The Atlantic lottery is a billion dollar corporation that makes its money off the hopes and dreams of suckers like me.

I bought 30 Set For Life tickets and not once did I get the bonus of any amount. Come on, 30 tickets and not get a bonus amount. I paid $120.00 for these tickets. Not a bonus. Scam, scam, scam.

The man who is usually selling tickets in the New Minas Walmart should not be serving the public. Today when we bought another ticket from him, he was rude and was full of hatred both in his attitude and speech. I did not get there looking to get attitude or be involved in his obviously miserable life. I will warn everyone I know about him.

I have bought 4 set for life tickets with series 9087 and with the 2nd chance symbol. But the one I purchased today, April 21, 2012 at Robie Street Esso with series 9087 did not have the 2nd chance and when I entered the ticket for a 2nd chance, the computer would not accept the ticket with no symbol on it. Atlantic Lotto is advertising the new 2nd chance tickets but are still selling old ones that don't have 2nd chance on them. I think ALC should give me a ticket at no charge.

This lady who owns easy picking market in Deep Brook, we got in an argument. She told me never to go in her store again. She sells your tickets which we buy twice a week, so we can't go in her store. We can't buy the tickets. It's you guys that lose. Now we have to go to Digby which is a drive away. I can't believe that you have this person selling your tickets. Thank you.
How do I know I can trust these reviews about Atlantic Lottery?
694,519 reviews on ConsumerAffairs are verified.
We require contact information to ensure our reviewers are real.
We use intelligent software that helps us maintain the integrity of reviews.
Our moderators read all reviews to verify quality and helpfulness.
For more information about reviews on ConsumerAffairs.com please visit our FAQ.

I received a letter in the mail stating that I won $175,000 in cash credited to the file Ref No 780863. They also sent me a fake check with the letter for $4,875 to pay for taxes, shipping, insurance etc. When I took the check to the bank, they informed me that the check was fake. I then realized it was a scam. I also tried calling the telephone number they put on the letter and it was disconnected.

In Shreveport, LA, I just received the Atlantic Lottery scam letter. And yes, it had the check for $4,875 enclosed. When I read the letter, I went to the Atlantic Lottery website and it does not exist. I hope someone catches them soon. The person to contact on this letter was named Michael **. Too many people lose too much hard earned money falling for these scams! Please do not be one of these people! If you get this type of letter, burn it or give it to your local police.

I received a check for $980 to help pay for applicable service fees and also as an identification method through my bank account for a prize of $125,000 won in the Swipe and Go sweepstake. Of course, it is a scam. The signatures on the letter are Helene **, Michele **, Marc ** and Michel **. After reading all the other letters from people regarding the Atlantic Lottery Inc. scam, I am emotionally scarred that my winnings were only $125,000 compared to $248,000 for every other letter written, lol.

They informed me that I won from a Promotion Sweepstakes Lottery held on December 28th of 2008 in the 2nd category, that a ticket with my serial number drew the lucky winning numbers. Mr. Eddy ** assured me that this was no scam. I found it hard to believe. He told me that I won US$150,000. That this was from a total prize money of $888,000 and that there were 6 declared winners. The letter also stated that all the participants were selected from a random computer ballot system drawn from over 500,000 names and that I had shopped at Wal-Mart a few months ago so I was selected. Mr. Eddy ** informed me to call back the next day so they can get the check ready to send by FedEx.
So I called back today and he told me to send $1,000 by MoneyGram to a Scott **. And the reason for sending the money was to protect the check from fire or damage during shipment. Then when they received the money, we could go back to where we got the MoneyGram and could get the $950 back and they would keep the $50 for a processing fee. He said they would send the check by the next day by FedEx. To reassure myself, I checked it out on the internet and noticed all the scams that these people had done to others. I'm just glad I didn't send them money. My husband was laid off and I'm the only one working. I hope that they can catch the people that are behind these horrible crimes.

On October 2nd 2008, I received a letter from Atlantic Lottery notifying me that I had won a 2008 promotional sweepstakes lottery from Atlantic Lottery Corp. held on June 28th 2008 in the 2nd category. A check for $4955.00 accompanied this letter. After the check was cleared I was to send $2850,00 to Henry at Ajax Canada LIVILO to pay Canadian taxes. Upon completion of this I would received the remaining monies by overnight Fed Ex delivery.
Needless to say the check bounced and I was charged by my bank $35.00 I called Ms Robinson and told her what had happened. She informed me it was a mistake and they would overnight me the money by Fed-Ex, but first they must have a copy of a cashiers check for $25.00 made out to Fed-Ex to insured that fed ex would be paid for the overnight delivery.I faxed her a copy of the check and called to confirmed that she received the fax, which she informed me she did, and that I will received 2 checks and only to cashed the smaller check, and follow above instructions.
After they received confirmation that the Canadian taxes were pain I can then cashed the second check. Since that last conversation with her which was 2 weeks ago, I have not received any checks. I have been trying to contact her by phone without success, I have left several messages for her to return my calls.I am still waiting! If it's possible I would like my name not posted.I'm a very private person Thank you
$35.00 for a check that was no good and cashiers check for $25.00

Recieved a check from the company. call and was told i could cash it. im house bond so i had to wait for my granddaughter to come and bring it to the bank. the cenk clear but was then return. callthe people to which i spoke to before. they said the check was return because someone stole checks, was told to fax the bank ststement and check for 25 dollors to mrs robinson,which idid she told me three weeks ago she would send a new check. which i have not recieved. i have call. she was answing the phone now she dose not.
i now have to pay the bank the money back .and i would if i had the money buti use it to pay back money to other people. i had to ask for help. the bank is now closed the account i hnd and are taking what money i had, which was not much they did take my ssi check. is taking its told on me and my family. all i want is for them to make good the check.

Recieved a letter in mail with check for 4,955 saying I won lottery but had to go to a walmart to pay taxes via wiring.
called number and left phone number and no one called back.

Received letter in the mail stating I had won $148000.00 and a check for $4855.00 with instructions on how to pay the tax at Wal-Mart. It stated to use $3850.00 of the money to pay the taxes at Wal-Mart. Please remind your readers of these facts: 1) The US Internal Revenue Service will either deduct taxes themselves or you will declare it as income on your tax return and pay it then. They may allow wire transfers, but they will never tell you to do it at Wal-Mart in someone else's name.
2) There are laws in the US that regulate the sharing of personal information, particularly those related to credit-type matters. If this company is telling you that you won as a result of a random drawing after you used a debit card, be suspicious. If you did not authorize the release of this information, it may be a violation of US law. 3) The letter is printed using a very poor quality printer. Enough said. 4) There is no such thing as a free lunch! 5) If you receive this item, notify your sheriff/ DA and the bank.

i recived a letter from atlantic lottery corp. ihave won 149.ooo.oo i had to send 2,850 to eugene at subdury canada p3e2c6 zipcode from a wal mart money gram .
loss of time and money to find out this was a fraud

I believ the lottery corporation to be fixing the draws. so that the numbers found in the ticket validation is set to win all large prizes in Ontario, and not just due to the amount of tickets sold. TYhere is no way that the numbers for large prizes could possibly hit in one Province with such a hig frequency if not fixed.
Investigation and full audit of the books to find out just where these supposedly public funds for sports never seems to reach anywhere but Ontario, Quebec. None makes its way to the atlantic provinces and I would like to know where these public funds are going to. every dollar and cent.

I was sent a letter with a check stating I won a 2008 Promotional Sweepstakes and to call a number to speak with a claims agent. After calling the number I was told I was entered into this sweepstakes upon making a purchase at Wal-Mart. Talking about excited. I told my boss who told me to go to my bank and find out whether or not it's a real check. Much to my dismay the check is a phony!
This is very cruel! Some people like myself and others are on veerry tight budgets now and days trying our best to work hard and survive in these days that our state(MI) is in a recession. Please be careful out there. Not only guard your bank account, but guard your heart! That type of news to a single mother and grandmother is heart felt.

I received a letter last week (dated 10/10)stated that I won lottery and am entitled to some amount of money. Due to the fact that I sometimes enter Lottery online, I didn't think about it twice when Kimberly Griffins (the agent) told me to deposit the check and to call her back that afternoon for the information of my agent tax id.Kimberly Griffin also said for me to send $3975 us dollar to someone name Justin McDowell via Moneygram.
Well, because I didn't know anything and didn't even bother to check in the internet of possible scam, I wen to the bank and deposit the check. When I was getting the Moneygram at Walmart, they told me that this is a scam. I didn't believe that until today when I found out that the bank had returned that check.
Due to the returned item, I had to pay a fee the bank.

My husband received the same type letter/check in the mail today. He was one of 6 winners of 1,488,000.00 in prize money and set to receive $248,000.00. To expedite the processing, enclosed was a check of $4,955, which has been deducted from the winning. He, my husband, was to call Pamela Robinson before depositing the check.
The letter states: You will be using some money on this first check to pay for the applicable taxes on your winning. The tax amount is $3,975.00 to be paid via moneygram wiring facility located at Wal-Mart. What really got us this time is that the check really looks legitimate. It didn't say 'Void' or 'Do not cash' or 'for products only' or any of the typical things you see typed across a 'prize' check, which REALLY perturbs me to no end. My husband is going to do like the other person who wrote on here about his experience and take the check to the bank so they can turn it in as fraud.

I was told I won a sweepstake prize of $125,000.00 from a bank card purchase/or credit card purchase. All I have to do is pay the taxes on the winnings and they will send me the money. This is in association with North American Consumers and the Atlantic Lottery
Just got my hopes up but when it is to go to be true it normally is, but I don't want other people to be fooled. Or you could say emotional damage

I received a letter claiming that I won a lottery held on June 28th 2008. The letter listed my winning numbers and claims I have won $248,000 US dollars. A check dated 10/10/2008 for $4,955.00 was enclosed with instructions to call claim agent Debbie Miller. The letter explains that I will be using some money from this check to pay for the applicable taxes on my winnings and I should not attempt to use this check until I call and speak to claim agent Debbie Miller.
I thought this was a scam so I checked it out on the computer and found that it is a scam. I just wanted to let other people know about it so they don't get scammed.

Received lottery winning letter for $248,000 US dollars. Check for $4955 was enclosed drawn on Bank of America. Was directed to call a number first, then to deposit check in my account and wire $3975 via MoneyGram wiring facility located at Walmart. However, what they did not know was that when I called them, I was at my bank and had asked them to verify the check prior to depositing it in my account. Upon checking with their California branch, they were to that the check was no good. The bank kept the check and a copy of the letter to make a report to their Fraud unit. Fraud unit kept.

I received a check of $4,955.00, with instructions not to deposit the check until I pay the appropriate taxes of $3,975 via MoneyGram Wiring Facility at Wal-Mart, for the total entitled sum of $298,000.00. No Damages, although I would like to see these people get shut down. We all have elderly parents, who might not be so savvy.

I also received a letter from the Atlantic Lottery co. I told my son that these people are getting really good at these scams. I researched the name of the co. on the check and the bank. The bank address was not correct on the check and the co.'s name was for a Biopharma Inc. I did call just for my satisfaction. I was told the same as these other people. When he asked for my name, I hung up on him. If something is too good to be true it usually is.

Was told I won a lottery and my story is exactly like the others mentioned. I still have the check..what if i just cash it, and send them nothing??? Would that teach them? At least I wouldn't feel so scammed. What actions should I take???

I received a letter in the mail today, 10/17/08 stating that many unsuccessful attempts had been made to try to contact me regarding my winning of $248,000.00. Enclosed was a check for $4955.00. The letter stated that I should not attempt to use the check until I called and spoke with the claim agent Mrs. Pamela ** and that $3975.00 from this check would be used to pay taxes on the winning, and I would pay this via a MONEYGRAM WIRING FACILITY located at wal-mart. The letter also stated that the winnings would either be given to me by a certified check or money order or wire transfer to my local bank account which I would provide. The letter was signed by Scott ** (property Manager) and the cashier's check that was enclosed in the letter was from US Bank and looked legit.

Received letter from Atlantic Lottery Corporation stating that I won $148,000,00 in a Promotional Sweepstakes Lottery from Atlantic Lottery Corp held on June 28th 2008 in the second category. I received a check with the issuer's name, St Louis Mo. I was instructed that I would use the check in the amount of $4,955.00 to pay taxes in the amount of $2,850.00 on the money I had won VIA MONEYGRAM WIRING FACILITY located at Wal-Mart. I was also instructed not to use this check until I called and talked to agent **. The letter was signed by Scott ** (Promotions Manager) I called Emerson Electric in Saint Louis and did not get an answer.

Received a Letter claiming I had won USD 248,000, attached was a check from US Bank in the Amount of $4990.00 (somewhere around there). Letter Told me to call 1-900 number; Did so. Spoke with a man who told me to deposit the check in my bank account and to call him back the next day. I would receive the rest of my winnings later in the week. I deposited the check. After I returned home, I googled the company and read emails on how this was truly to good to be true and this was a ScAM. The check is still pending in my bank account and I now don't know what to do...I'm leaving work an hour early to research the check and bring the letter with me to my banker so I don't end up in any kind of financial trouble, If this truly is just a gimmicks.

Received letter from Atlantic Lottery Corporation stating that I won $148,000,00 in a Promotional Sweepstakes Lottery from Atlantic Lottery Corp held on June 28th, 2008 in the second category. I received a check with the issuer's name, Emerson Electric Co. US Electrical Division, St Louis Mo. I was instructed that I would use the check in the amount of $4,955.00 to pay taxes in the amount of $2,850.00 on the money I had won VIA MONEYGRAM WIRING FACILITY located at Walmart. I was also instructed not to use this check until I called and talked to agent Mrs. Kimberly ** at 1-416-821-4078. The letter was signed by Scott ** (Promotions Manager).

I received a check for $4955.00. With a letter saying that I won $148000.00 and had to pay taxes with the first check. This was from the Atlantic Lottery Corporation. I had called to have someone clear my land so I could start building my house. First I called the bank and they told me not to cash the money that it was fake. I could have went into debt.

On 10/8/2008, I received a letter from the above mentioned business stating I was one of 6 people who had won a share of a $888,000.00 Lottery. Enclosed with the letter was a check made out to me in the amount of $4,855.00. The letter explained that this amount was deducted from my winnings to expedite processing of the transaction. The letter further stated not to attempt to use the check until the Claims Agent Mr. James ** was contacted at the aforementioned telephone number. On 10/13/2008 @3pm I called the number and contacted a male subject identifying himself as Mr. **. He asked for my Claim Number. Once I gave that to him I was briefly put on hold.
The subject returned to the telephone and confirmed I was a winner. I inquired as to how this had come about and was advised that I had been randomly selected from a number of people who used the Bank Debit Card to make a recent purchase at Walmart. I was informed that it was now OK to deposit the check. I was further informed to call back on Tuesday, 10/14/2008, to receive instructions on how to collect the remaining balance of my winnings. On 10/11/2008 at approximately 4pm, I deposited the check into my account. However, later that evening, I became suspicious of the entire matter and researched the company's name through your website on the internet.
After reading on all of the scams being perpetrated, I immediately became alarmed that I was being duped into something; however, my bank had closed for the day. The very next morning (10/12/2008), I went to my bank and retrieved the check before it was processed. Since the check was drawn on Bank of America, I took same to one of their branch offices, showed it to one of the Tellers and asked if they could verify that it was good. According to the Teller (**) at the Bank of America branch in the ShopRite Supermarket in Clementon, NJ, the account number was good and valid, but the entire ordeal was a scam. I was showed that the check had the following as the account holder: Emerson Electric Co., US Electrical Motors Division, P.O. Box 4147, St. Louis, Mo. 63136. I was told that the bank would have to keep the check, as well as a copy of the Award Claim Letter. What, if anything can be done about this?
Atlantic Lottery Company Profile
Company Name:

Atlantic Lottery

Website:

https://www.alc.ca/