A report finds nearly a third of cardholders are leaving money on the table
04/13/2017
|
ConsumerAffairs

By Mark Huffman
Mark Huffman has been a consumer news reporter for ConsumerAffairs ... Read Full Bio→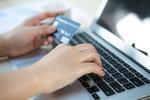 In the last decade, credit card companies have stepped up the rewards they offer to cardholders, providing everything from cash back to points toward travel discounts.
Surveys have found consumers like these rewards, and the offers often sway a decision on whether or not to apply for a card.
But once you have a card in your wallet, what do you do with the rewards? A new report by financial website Bankrate.com addressed that question and found 31% of consumers with a rewa...
More
Consumers who travel a lot might benefit from one of these
10/27/2016
|
ConsumerAffairs

By Mark Huffman
Mark Huffman has been a consumer news reporter for ConsumerAffairs ... Read Full Bio→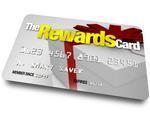 Consumers should be aware by now that there are big advantages to using a rewards credit card, and in particular, a card that rewards certain things.
For example, most consumers are probably better off with a cash-back credit card, which pays as much as 2% on all purchases or as much as 5% on certain categories.
But frequent air travelers might profit more from using a card that rewards in miles. We've identified three such cards that are worth a look.
Consumers who carry ...
More
Sort By