Provides additional 10% bonus when cash is redeemed in Ally bank account
06/17/2016
|
ConsumerAffairs

By Mark Huffman
Mark Huffman has been a consumer news reporter for ConsumerAffairs ... Read Full Bio→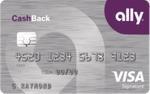 Ally Bank has issued a new rewards credit card. The Ally CashBack Credit Card joins the ranks of other cards that reward customers by returning a percentage of purchases in the form of cash or other perks.
The new card will provide a 2% cash back reward when the card is used for eligible gasoline and grocery purchases. It provides 1% cash back on all other purchases.
However, the new credit card features an additional 10% bonus if cash back rewards are deposited into an A...
More
Card no longer carries foreign transaction fees
06/02/2016
|
ConsumerAffairs

By Mark Huffman
Mark Huffman has been a consumer news reporter for ConsumerAffairs ... Read Full Bio→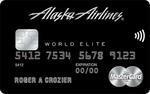 Alaska Airlines has made a couple of benefit changes to its Visa Signature Card. The credit card no longer carries foreign transaction fees, and bonus miles for new customers have been increased to 30,000, as long as the new cardholders meet the qualifying spending level.
"As we continue to expand our global partnerships and add to our growing list of more than 800 partner destinations worldwide, eliminating foreign transaction fees is the right thing to do for our world...
More
Sort By