The rewards can be significant
10/17/2016
|
ConsumerAffairs

By Mark Huffman
Mark Huffman has been a consumer news reporter for ConsumerAffairs ... Read Full Bio→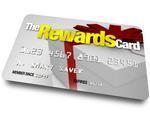 The holiday shopping season is fast approaching and surveys have shown that many consumers have been making purchases since Labor Day.
So now might be a good time to point out that if you plan to do a lot of end-of-the-year spending, doing it with a rewards credit card might help you save as much money as hitting the stores early on Black Friday.
In recent years personal finance experts have emphasized rewards credit cards as an easy way to save money. Like any credit car...
More
But three of them carry annual fees of $450
10/13/2016
|
ConsumerAffairs

By Mark Huffman
Mark Huffman has been a consumer news reporter for ConsumerAffairs ... Read Full Bio→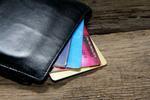 Rewards credit cards have grown in popularity as consumers have realized they can get a little money back every time they make a purchase.
Some cards pay 3% on some purchases, some pay 1% or 2% on every purchase. It isn't a lot of money, but it can add up over time.
What sometimes gets overlooked are the bonuses some credit card companies pay, just for opening an account. It's just a one-time payment, but it can be significantly more than the cash back you earn on purchas...
More
Sort By