Wal-Mart - Customer Service
Consumer Complaints and Reviews

I went to buys some stuff and found notebook in clearance section which had 50 cent sticker on it. With other stuff I put in may cart and at register it ring up $4 and some change. Clerk told me she cannot do price match. I asked for manager and clerk took me to lady name Melannie and she just removed sticker from notebook. She was rudest person on earth the way she talked. I asked it's from clearance section. She yelled on me saying, "No, it's not," and started walking to her room. I told her I will complain corporate her attitude was. She does not care. So as Walmart if you don't care about customer service please close your store from our town and every time I hear that Walmart is opening a new store I will try to go to meeting and oppose new Walmart opening. Walmart SUCKS. I want to know outcome of my complaint.

5-Oct - Night: We bought a cookware from Walmart (420 Buckland Hills Dr, Manchester, CT 06042). When we went back to home and opened the packet, it was rusty and look like used. 21-Oct - We went to return and Walmart refused to return saying we have used it. Whenever we buy a packed cookware nobody open the packet at the store. We check at home only. Also we can not make it rusty on fly in 4 days... Are you kidding me? It's not about $40 item but the trust with Walmart that millions have over the decade. Very bad experience while discussing with store manager over there. Please do the needful.

I purchased 2 $45 refill cards, paid with credit card. One card would not scan to validate. I was given credit on my bill for the charges on one card, and the cashier told me to get another service card. I went and got another card. I paid cash for the second card. When I got home only one card was valid. The other card would not work. I went to Walmart Ash Flat, Ar. The service department personnel told me that the cards I brought did not match the receipt where I paid with my card, and that there was nothing they could do. I said "so I lose my money that's almost $50. I can't afford to lose that." I finally got a manager. After over 1 hour, the manager took my receipt and after another 35 minutes came back and said the cashier had given the wrong refill card and replaced it. The end result was good but after an hour and a half of frustration and being treated like I was a crook by the customer service personnel.

I was shopping online for two electronic pieces and decided to call the store in White Plains, NY to see if they have the two items in-store. When I called to be transferred to the Electronic Department by the automated system, the phone just rang, no answer. Now, I am a very frequent shopper at this location so, I know there are workers on the sales for in the Electronic Department.
After the phone rang so long, the automated system came back on and asked if I would like to try the department again press 1, or if I would like be transferred to the Customer Service Department press 2. I selected option 2 for Customer Service. Someone answered immediately! Unfortunately, when I asked her if she could assist me with the two electronic items, she asked me for the model number and I said, "Hold on. Let me click on the picture of the item since I was online and I didn't write down the model number." Without hesitation, she said, "Hold on" and decided to transfer me to the Electronic Department after I already told her they are not answering their phone.
The phone rang forever! (I am at work being transferred every single time! No one has time to be put on hold for so long/always being transferred in White Plains, NY since it a very busy location filled with workers). I felt like she wasn't paying attention to what I said to her and tried to get off the phone with me. So, my phone call gets transferred back to the Customer Service Department and I asked the new person to please assist me and she said, "Oh, they didn't answer, let me page them" (the electronic department). (So, from her response, I noticed that she knew about the Electronic Department not answering their phone).
At this point I am annoyed and irritated. After being on hold for about 8 minutes, she picks the phone back up to let me know she will help me instead but after she is done with another customer and I said okay. I was on hold for another 5-8 minutes when I decided to hang up. I found the items somewhere else and gave them my services. All I wanted to know was if that location had two small electronic items. This is ridiculous!

Walmart auto in Rhinelander, Wisconsin - Went to the walmart auto center for tires at 7am last Wednesday morning when they opened to get the tires rotated and the workers were not at the desk and took their time coming to ask when you want done. Was there 2 hours. Very slow service and with no appoints you will wait 2 hours anytime you go there. Fleet Farm takes care of their customers far better. I will not buy tires from Walmart again.
How do I know I can trust these reviews about Walmart?
612,345 reviews on ConsumerAffairs are verified.
We require contact information to ensure our reviewers are real.
We use intelligent software that helps us maintain the integrity of reviews.
Our moderators read all reviews to verify quality and helpfulness.
For more information about reviews on ConsumerAffairs.com please visit our FAQ.

I went to electronics to get an iPhone charger. I was the only customer in the department at that time. There were 3 employees there gathered around. I asked if they could help me. They split in different directions. One ran off to a different department saying he was waiting on a customer (I was the only customer in sight) and the other two just disappeared down the aisles. When I got home I discovered I had gotten the wrong charger.

On October 5th I purchased a Revlon 1/2" curling iron. When I opened the box at home I discovered the curling iron was at least 3/4". The next morning I returned to the store where an employee ripped open the box and the wrapping around the iron and discovered the curling iron was an old used curling iron. After about half hour with several employees looking a the curling iron I was not granted a refund.

Back in July I signed up (and paid for) Walmart's new shipping pass program. This is their answer to Amazon's prime membership. With Walmart's program you purchase items that are labeled shipping pass eligible and you're supposed to have free shipping and receive them in 2 days. That has never happened, not even one time, it always takes 4 days or longer to receive what I ordered. So yesterday (after ordering some shipping pass eligible items on October 6th and still not having them on October 10th) I contacted their customer service department. I spoke with 3 different people, everyone of them apparently holding a degree in rudeness before I realized that not only does Walmart not honor their obligations, they don't give a crap about whether or not their customers are happy or satisfied. This is probably a result of them being so large, they don't have to care what one person thinks.
But that will catch up with them one day. If they don't think it will they should look at Sears and Kmart and several others that came before them and are on their way out. I was told that I didn't receive my order because I live in an inaccessible area (I live in the middle of a city with deliveries going on all day and evening), that I didn't order before 11 am (but they couldn't explain why that would hold my order up more than 1 day) that's it's because I ordered before a weekend (that isn't explained in their policy anywhere that I could find) and finally that it's my fault. I could hear them whispering and laughing all of the time they were talking to me. I may only be one person but I am one customer that Walmart has lost. I love the $49 I paid for shipping pass and I'll never see that again, but they'll never see me again either.

I am 52 years old and went to Wal-Mart with my 22 year old son to buy house warming gifts for my daughter's new apartment. After spending two hours in Wal-Mart buying everything from towels to silverware we proceeded to wait almost 20 minutes in line because there were only three cashiers open. My son rings up his items separately behind me because he is paying for his own groceries. When the cashier gets to a six pack of beer in my items she says she needs my ID and my son's ID behind me who has not even began to ring out his groceries yet. My son is autistic and has never consumed alcohol. He did not understand why the woman wanted to see his ID. It put him on the spot and embarrassed him. I told my son to show her his ID.
After ringing out all of our groceries which came to $176.00 for mine and $32.00 for his. I proceed to customer service to speak to a manager. He acted like I was trying to buy beer for my son. He could not grasp the fact that my son was of age to buy beer himself if he wanted to so I told him I would just return everything I had purchased and proceed to spend my money somewhere else. I have never been so infuriated and will never return to that Wal-Mart again. I will go to J.C. Penney tomorrow and buy my daughter's gifts.

I ordered underwear from them. Boxer Briefs. I double checked the order and the size, XL. It was correct. I even printed off a copy of the order. When they arrived, 5 weeks later, they were plain briefs in a size XS. I checked the website, the order had been changed to briefs size XS. Customer service wasn't very helpful but eventually refunded my money.
When I went to place another order, I accidentally deleted my card info that I had been using since 2005. I tried to place the card back on the account. [Note there was an outstanding order on this account.] Walmart told me that they couldn't validate the card at the same time they charged the card for the outstanding order [nice trick... if you can't validate it, why are you charging it?].
After 5 calls to their customer service, I finally got one of the reps to understand what had happened with the card. By then the outstanding order had shipped. And I noticed on my bank account that Walmart was withdrawing $1 thirty times in row on the same day. I called. They had no clue. Withdrawals vanished. I checked two days later, the same unverified card they no longer had had 10 $1 withdrawals. On the phone again. Fixed. Still told they had no clue. This continued for TWO weeks. I deleted my account and warned them if they kept it up, they could speak to my lawyer about fraud. The withdrawals abruptly stopped after that call. I will never do business with them again.

I ordered the wrong type of lawnmower by mistake from Walmart.com and went to the nearest Walmart to return it. I was told that they would not take my return at the store, so I called and they said the store should take it. I took it back to the store two more times in Alpharetta Ga off of Windward Parkway & highway 9. The management there told me to pound pavement both times and that they would not take it. I called the number again and they sent FedEx. Then two days later they send the lawnmower back on my doorstep. It was beyond ridiculous at this point so I called my credit card company to file a dispute. I didn't win this one so I have called Walmart 10 more times and FedEx took the mower again. This time the mower has not come back to my doorstep. However Walmart service is like we don't know if we have the mower back. LOL.
Now they have escalated to Corporate Line who then hung up before answering my call so I called again. I am willing to bet that Walmart has spent over $1,500 in service costs when they could have just taken my mower back at the store. I should send them a bill for wasting my time as well. I am still on hold with Corporate. If this is not resolved with this call, I am just going to give up. At least the hold music is okay. Sam Walton would be crying right now if he knew how bad this is.

I just signed up for the Wal-Mart Mastercard last month because they promised a 10% discount on your first purchase. When my bill came in, nowhere on there was the 10% discount applied. I called into customer service to find out what was going on. He informed me that, "oh you'll get that in 2-3 billing cycles". Needless to say, I was highly upset! Nowhere did I see that info when signing up for the card. Maybe they had it in fine print somewhere but they sure do not make it clear to people that is what they do. I find this highly duplicitous and nothing short of cheap trickery! To everyone out there who's considering opening up a credit card w/ Wal-Mart--DON'T DO IT!!! It's a "scam" of a card. I don't even think I'll be going back into one of their stores either. Their customer service always sucked anyway.

Eight weeks and no less than 20 phone calls later to customer service people who have trouble formulating a sentence, Walmart is refusing to issue a refund and/or replacement gift card on a $250 gift card that was ordered online and NEVER RECEIVED. This is easily proven as it does not come pre-activated, but is rather activated via a code emailed to the purchaser (i.e. we cannot be committing fraud as whatever hole that gift card ended up in, it is completely worthless unactivated). Should be a simple fix, and with any other company whose corporate policy doesn't include fleecing the country... it would be. But lo and behold, here we are fighting with customer service people who get paid 18 cents an hour to do nothing but stay on script and say in rapid succession in a garbled tone that implies a traumatic brain injury: "I understand your frustration."
For the record, we did try to dispute the charge with Visa per Walmart's suggestion (typical of them to pass the buck), and Visa refused to issue a refund as well stating that Walmart provided USPS tracking information. Shame on you, Walmart. You are a $145 billion company that is literally incapable of doing the right thing.

I read in the Washington Post that "The retailer promises refunds to customers who bring in the affected sheets, their tags, or a receipt from purchasing the sheets for a refund." I brought in my receipt on September 12, 2016. I was told by the store manager that I needed to return the sheets. I showed him the article which states I only needed the receipt. I called Walmart customer service. They said the store manager should call me within 3 days. The store manager, Jorge **, did not get back to me. Next level: I was told that the marketing manager John ** would call me. He never did. Today I brought the sheets into the store with my receipt. The employee was unaware that the sheets were a recall item. He said that I needed the packaging. The tags on the sheets say "Walmart - 100% Egyptian Cotton." I don't have the packaging anymore. What now???

I ordered an item online via Walmart.com because it was not in stock. The notice I received stated that it would take 5 days to be able to pick it up at the Danvers MA store. I immediately cancelled the order since I needed it quicker than that. The ordered was processed anyway. I have contacted Customer service several times by email and keep being told, "I would love to help you resolve this, but please contact"... with a phone number. I have called the Danvers store several times none of which ever picked up the phone. It just rang and rang. I contacted another 800 number they sent me and was on hold a few minutes then someone hung up on me. This is what they call customer service and this is all over an order shipped by Walmart.com according to the site and less than $20. Absolutely pathetic! People work, they can't hold on the phone forever waiting for someone to never answer or better yet hang up on them.

I had a sale ad from Superior for 6 lbs of limes for $0.99. They wouldn't accept the ad since they know how to get around of price matching is to sell by each lime for $0.20 instead by the lbs. What a scam. They know how to play and get around of having not to price match. I was also told they don't price match with Aldi food market. Aldi has 2% milk for $2.50, zucchini for $.039 per pound and roma tomatoes for $0.33 per pound.

This is the worst store to restock items. When they run out of some things it will take around a month to get it back in stock. I shop there at least once a week sometimes more. I went last week and they were out of three things that I needed so therefore I had to go somewhere else to get it. It was the Double Decker Taco Bell shells kit, Double Q salmon, and the Blue Bell banana pudding ice cream. I have been buying the salmon about every week and they had been out before in recent months. Then when I went this week they were out of something else I intended to buy. This is really aggravating to have to go to another store when I try to get everything here.
I have been going to this store for many years and have had issues with this the whole time I have been going there. I don't think it's that they're not restocking the shelves when they get it but that they're not reordering it when needed. I used to go shopping at night and they were always stocking the shelves. Of course I could be wrong about the reason things are out of stock. They may just not have the help they need. This store was one of the last stores to get the self checkout lines. But ever since they got the self checkout lines there aren't many cashiers on any given day.

Purchased an Ozark Trail tent from Walmart. Called to get a replacement part and was told they nor Ozark Trail makes replacement parts for their tent. So what am I supposed to do THROW IT AWAY??? I think they should disclose this information on the tent. I guarantee people would not purchase this tent!! They won't replace it since it has been more than 90 days!! DO NOT PURCHASE OZARK TRAIL TENTS FROM WALMART. I am going to any and every site I can to write a bad review.

I went to the Clarkston, Washington Walmart this last week to return a stroller still in the box. It was a stroller listed on Walmart's website, and wasn't an online only item. I wasn't sure if the stroller was purchased at Walmart, but figured I'd give it a try. It's a very beautiful stroller, and retails over $300. Walmart has always issued an in-store credit when items are returned that they carry, and their corporate headquarters indicated the store could accept the stroller. Chelsey ** declined to allow the stroller to be returned for an in-store credit. She looked at me, as if I was some white trash idiot trying to take advantage of what? The Stroller was still new in the box. She asked me how much it was, and told me she wouldn't take it back. I'm not sure what the big deal was about taking the stroller back; put new stickers on it, and place it out on the floor to be purchased. An in-store credit would have benefited Walmart.
I called the Moscow, Idaho Walmart, the manager Bailey indicated there wasn't a limit on in-store credit value, and he could take the stroller back. He told me all that was needed was a certain number on the box. At any rate, I went to Moscow, Idaho, and a quarter of a tank of gas later, the manager realized he could not take the stroller back, without a different code on the box being present. At least he would have taken the stroller back, if the code was present.
Walmart employee Chelsey ** of Clarkston, Washington, was in my opinion dishonest about Walmart's return policy. I feel discriminated against. I'm posting this experience in this forum. Doesn't take a rocket scientist to figure out - Walmart won't deal with it. My family is starting to shop online at Target. The only thing my family enjoys buying at Walmart is lentils $1 for a 1 lb. Target has free shipping and free returns after $25. It's cleaner, more spacious, and the employees don't have the same reputation as Walmart employees. I've had undesirable jobs in my life. I'm proud that Walmart will never be on my resume. My shopping is switching to Target, and I'm planning to never step foot in another Walmart, at least not locally.

I ordered some tires online on 9/11/16, and the order said the shipping date was on 9/13/16. I called customer service on 9/14 since I didn't received the tires just to find out Walmart was still "processing" my order. I will never order anything from Walmart again, they lie about the shipping date, and cause me a lot of problems since I have to wait a couple of day to get my money back. I need to buy new tires since I'm going out of town in 2 days, but I won't have money to buy them since Walmart will not refund the money soon. This is one of the worse places to buy from, and I'll definitely tell my friends and family about Walmart awful service.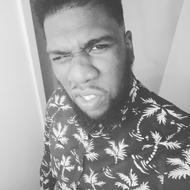 I called on with questions about a pending transaction. When I requested to speak to a supervisor the agent refused to transfer me but offered a call back. I told the agent that I would not be available to answer a call back later and would prefer to speak to a supervisor while on the call. Again she refused and hung up. I'm calling in with questions about my account and you hang up? This isn't the first time it has happened. Wal-Mart does not care about its customers as you can see their generic replies to these complaints. They train their customer service to get you off the phone and not to resolve problems. Another example of how big business craps all over the little guy.

Around the 9th of June I bought a Cranston 6 piece Patio set from Wal-Mart located in Chateauguay Quebec. It was around 98 dollars Canadian. In August of that same summer the glass on the patio set smashed into thousands of pieces. Thankfully no one was hurt. There was nothing on the patio set at the time. It literally just smashed into thousands of pieces. Immediately I contacted the email customer service. I shared photos and explained all that happened and they simply told me to take it back to the store. I explained this was not possible as the patio set is destroyed and no one responded.
So I went with my complaint to Facebook. I shared on the company's Facebook site all the damage and trouble I went through and again was told to take it back to the store. I wrote to their customer service again and this time I was met with an email that did not even discuss my patio set, it discussed what to do with bad baby formula. When I wrote back asking what this meant. I was then called by customer service again and told that that email was an error and that she would contact the store closest to my house where I purchased the item and speak to the manager there. She said she could fix it that I would be able to speak to him and receive a store credit without returning the item.
I waited 3 weeks for this call to come and nothing ever happened so I went ahead and made a Better Business Bureau complaint about this situation and around 3 pm I was called from the store manager who did not tell me to come in for a store credit. He told me to come in and RETURN THE ITEM. I explained again that this "item" smashed into thousands of pieces and I did not have the means to return it as it was severely broken. He simply says "Bring the items back as is, the best I can."
I cannot believe how difficult this whole situation is. Someone could have been seriously injured. I have pets who like to sit under the patio set and I am just thankful none of them were outside at the time. Not to mention my children or anyone who could have been sitting there at the time. They never once offered any workable solution. They simply continued on that they wanted the item and receipt. It has really made me rethink ever shopping there or dealing with them again. I cannot believe the level of arrogance in them about this whole situation.

I ordered a new Apple laptop from WalMart.com for my college bound freshman grandson. When my grandson received the laptop he noticed a small dent in the case and some small scratches. My grandson assumed I had purchased a refurbished unit. During the first week of school my grandson had some minor issues with the computer. During the second week of school the laptop quit working altogether. I contacted Wal-Mart and they advised I would have to deal with the shipper/supplier Altatac in California. I advised them my attorney had advised me that my contract was with Wal-Mart and my payment was with Wal-Mart. Wal-Mart still refused to help.
I contacted Altatac and they told me to send the laptop back. I told them I had ordered a new laptop and I wanted to know what they had sent me. Altatac advised there had been a mix-up in their shipping dept and they had sent me a refurbished unit. I told them I would send the unit back as soon as I got it back from my grandson. I also advised that I needed an immediate refund on my credit card to buy my grandson a new computer as he is in class with no computer. Altatac advised it is their policy not to refund on expensive items until they have received the refund. How expensive is a non-working laptop? My complaint is against both Wal-Mart for not taking care of a long-time customer and Altatac for shipping me a junk computer instead of a new one and then claiming it was a mistake and holding my refund.

I made the mistake of using the walmart.com website instead of amazon. I saw an ad on their website advertising 2 day shipping on a trial service. I signed up for that service which required me to put in my info including my address. I placed an order of stuff for my wedding in 3 weeks and expected them in 2 days. Well, despite entering my address to sign up for the new program apparently the website defaulted to an old address I hadn't lived in for five years. Having just entered my info (and also turning down site to store which correctly showed the store nearest to me) I didn't think anything of the default address.
I paid them. The website showed me a page with all the possible tracking info I could need -- except for the address the items were sent to. It could track every item individually in great detail, just not to where it was headed. A few days go by with e occasionally refreshing the page to see where I am in the shipping process. Once items start declaring themselves delivered I get suspicious. I find out that if I go to my recent order page or if I hit the link that says show info I get a page that is nearly identical.
The primary difference being that this page actually shows me the shipping address. How nice to have this information once this has arrived at the wrong location and not immediately after making my order. I place an issue ticket with their website. I get no response by the following morning. I do get a response thanking me for signing up for their new Amazon ripoff paid shipping service. How lovely.
So I do a web search and find their phone number (saying you need help on the website just brings you back to the same page to place an issue ticket). I call them up. They can't just resend the items to the correct location. They can issue a refund which takes 7 days (funny how they can take the money out of my account in half that time, at least). So, despite needing these items right away for my wedding in a few weeks I can either pay them twice and hope for a refund to show up without complication or I can wait and hope that after my refund is processed my re-order that I have to place on the same crappy website gets to me on time.
I think after the wedding I am just going to do the thing I should have done first, sign up for prime. It's more expensive (if you only care about the shipping options) but so much less hassle. P. S. You can only cancel the shipping pass service if you contact them directly. You cannot cancel it on your own via the website per the customer service agent I spoke with.
For full disclosure: In regards to the part of this site's submission form that I declare I have no current ties to the company -- I did work for the company for 10 years. I left Walmart 5 years ago for school. I have no current ties with the company but I do have a history with it. My reasons for leaving are unconnected to my current issue with the company but I should at least mention my past with the company to be fair.

I have ordered many times online to then pick up. Every time I arrive at customer pick up department, regardless at which Wal-Mart store I'll go to - the service are all the same. The staff walks by you, chatting with each other and by the time anyone asks, about 20 minutes have gone by... then they hardly ever find the orders... I never leave Wal-Mart in less than 2 hours just because of the disorganization they have in the pickup and customer service. Then one day I thought, maybe they won't mess up so much if I simply have it delivered. Oh no! even worse - they got my order all wrong. I ordered Scott toilet papers and received a box of Pampers swaddlers instead. I also ordered a box of size 4T Pull ups and received size 2T-3T. Wal-Mart is out of control.

I attempted three times to place an order for e-gift card for Dad, each time changing information that I thought may be considered unverifiable. It cancelled my order three times due to it being "unverifiable." While I can understand strict orders for security sake, it was ridiculous. When I live overseas, you can't expect me to have an American address and phone number. However, I called up my sis and asked her to help provide the information (card info, address, number) needed. I had everything under her name/address and phone number. The only thing that was different was the email I wanted it sent to. Three times is enough, and I give up. It doesn't look like Walmart will be getting any more e-gift card orders from me. It's a shame too because I send e-cards to my family all the time. ~Frustrated

At register the person doing the checking and packing had a cold. The checker kept wiping his nose on his shirt front and sleeve. He kept coughing on the food. We were his last customers of the day. He then proceeded to place the hotdogs on top of the strawberries. Cleaning products on top of the meats and bananas under boxes of food. This happened on Sept. 3, 2016 at Bangor, Maine terminal, #SC010139, **. networkID ** APPR Code, **.

I ordered an outdoor patio cooler. It came quickly but the inside of the cooler had a loose box with the legs and it must have rattled back and forth on shipment and cracked the inside of the cooler. I e-mailed them and they sent a label to return it. On to the post office I went and sent it back. They received it but never sent a new cooler or responded. I called them and they said they were out of stock so they canceled the order. Of course I did not get the refund. I have now contacted them 3 times and they always tell me that they have escalated the situation and I should get a refund in 10 to 15 days. They also tell me they will send a e-mail. Well I never get the e-mail or the refund. Do not order on their site as they are so big, they don't care about the customer when there is a problem. Use Amazon or eBay as there is always a quick remedy. Also remember they bought Jet.com so this will be the same type of service.

I went into Walmart to buy a Nutribullet for my sister who was recently diagnosed with cancer. I am more than annoyed and grossed out to have opened the box to find a very dirty and probably old nutribullet inside the box!?? Walmart should make sure employees check returned merchandise, BEFORE even accepting it, even more BEFORE returning it to shelves for resale! So unfair to have had the employee treat me, as if I was the one trying to scam them and then write on my receipt, that she had to check the exchanged item! Extremely disappointed!!!

Got to say this store has the very worst customer service! In fact they have no customer service! I recently ordered something online. Went to store to pick it up. Stood there in customer service for 20 minutes before someone even asked me if they could help me, while the whole time 4 employees stood there chatting. Finally someone helped me, only to tell me I was in the wrong department. Finally got to the right department but they couldn't find my order. Finally I just left. Went back 2 days later, once again, they can't find order. Finally someone was found that knew where my order was. She told me that she had found it the other day after I had left, yet, she never bothered to call to tell me that! Customer service, there is none at Walmart!
Wal-Mart - Customer Service Company Profile
Company Name:

Walmart

Website:

http://www.walmart.com/