Wal-Mart - Customer Service
Consumer Complaints & Reviews

I had a sale ad from Superior for 6 lbs of limes for $0.99. They wouldn't accept the ad since they know how to get around of price matching is to sell by each lime for $0.20 instead by the lbs. What a scam. They know how to play and get around of having not to price match. I was also told they don't price match with Aldi food market. Aldi has 2% milk for $2.50, zucchini for $.039 per pound and roma tomatoes for $0.33 per pound.

This is the worst store to restock items. When they run out of some things it will take around a month to get it back in stock. I shop there at least once a week sometimes more. I went last week and they were out of three things that I needed so therefore I had to go somewhere else to get it. It was the Double Decker Taco Bell shells kit, Double Q salmon, and the Blue Bell banana pudding ice cream. I have been buying the salmon about every week and they had been out before in recent months. Then when I went this week they were out of something else I intended to buy. This is really aggravating to have to go to another store when I try to get everything here.
I have been going to this store for many years and have had issues with this the whole time I have been going there. I don't think it's that they're not restocking the shelves when they get it but that they're not reordering it when needed. I used to go shopping at night and they were always stocking the shelves. Of course I could be wrong about the reason things are out of stock. They may just not have the help they need. This store was one of the last stores to get the self checkout lines. But ever since they got the self checkout lines there aren't many cashiers on any given day.

Purchased an Ozark Trail tent from Walmart. Called to get a replacement part and was told they nor Ozark Trail makes replacement parts for their tent. So what am I supposed to do THROW IT AWAY??? I think they should disclose this information on the tent. I guarantee people would not purchase this tent!! They won't replace it since it has been more than 90 days!! DO NOT PURCHASE OZARK TRAIL TENTS FROM WALMART. I am going to any and every site I can to write a bad review.

I went to the Clarkston, Washington Walmart this last week to return a stroller still in the box. It was a stroller listed on Walmart's website, and wasn't an online only item. I wasn't sure if the stroller was purchased at Walmart, but figured I'd give it a try. It's a very beautiful stroller, and retails over $300. Walmart has always issued an in-store credit when items are returned that they carry, and their corporate headquarters indicated the store could accept the stroller. Chelsey ** declined to allow the stroller to be returned for an in-store credit. She looked at me, as if I was some white trash idiot trying to take advantage of what? The Stroller was still new in the box. She asked me how much it was, and told me she wouldn't take it back. I'm not sure what the big deal was about taking the stroller back; put new stickers on it, and place it out on the floor to be purchased. An in-store credit would have benefited Walmart.
I called the Moscow, Idaho Walmart, the manager Bailey indicated there wasn't a limit on in-store credit value, and he could take the stroller back. He told me all that was needed was a certain number on the box. At any rate, I went to Moscow, Idaho, and a quarter of a tank of gas later, the manager realized he could not take the stroller back, without a different code on the box being present. At least he would have taken the stroller back, if the code was present.
Walmart employee Chelsey ** of Clarkston, Washington, was in my opinion dishonest about Walmart's return policy. I feel discriminated against. I'm posting this experience in this forum. Doesn't take a rocket scientist to figure out - Walmart won't deal with it. My family is starting to shop online at Target. The only thing my family enjoys buying at Walmart is lentils $1 for a 1 lb. Target has free shipping and free returns after $25. It's cleaner, more spacious, and the employees don't have the same reputation as Walmart employees. I've had undesirable jobs in my life. I'm proud that Walmart will never be on my resume. My shopping is switching to Target, and I'm planning to never step foot in another Walmart, at least not locally.

I ordered some tires online on 9/11/16, and the order said the shipping date was on 9/13/16. I called customer service on 9/14 since I didn't received the tires just to find out Walmart was still "processing" my order. I will never order anything from Walmart again, they lie about the shipping date, and cause me a lot of problems since I have to wait a couple of day to get my money back. I need to buy new tires since I'm going out of town in 2 days, but I won't have money to buy them since Walmart will not refund the money soon. This is one of the worse places to buy from, and I'll definitely tell my friends and family about Walmart awful service.
How do I know I can trust these reviews about Walmart?
596,017 reviews on ConsumerAffairs are verified.
We require contact information to ensure our reviewers are real.
We use intelligent software that helps us maintain the integrity of reviews.
Our moderators read all reviews to verify quality and helpfulness.
For more information about reviews on ConsumerAffairs.com please visit our FAQ.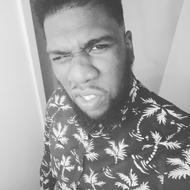 I called on with questions about a pending transaction. When I requested to speak to a supervisor the agent refused to transfer me but offered a call back. I told the agent that I would not be available to answer a call back later and would prefer to speak to a supervisor while on the call. Again she refused and hung up. I'm calling in with questions about my account and you hang up? This isn't the first time it has happened. Wal-Mart does not care about its customers as you can see their generic replies to these complaints. They train their customer service to get you off the phone and not to resolve problems. Another example of how big business craps all over the little guy.

Around the 9th of June I bought a Cranston 6 piece Patio set from Wal-Mart located in Chateauguay Quebec. It was around 98 dollars Canadian. In August of that same summer the glass on the patio set smashed into thousands of pieces. Thankfully no one was hurt. There was nothing on the patio set at the time. It literally just smashed into thousands of pieces. Immediately I contacted the email customer service. I shared photos and explained all that happened and they simply told me to take it back to the store. I explained this was not possible as the patio set is destroyed and no one responded.
So I went with my complaint to Facebook. I shared on the company's Facebook site all the damage and trouble I went through and again was told to take it back to the store. I wrote to their customer service again and this time I was met with an email that did not even discuss my patio set, it discussed what to do with bad baby formula. When I wrote back asking what this meant. I was then called by customer service again and told that that email was an error and that she would contact the store closest to my house where I purchased the item and speak to the manager there. She said she could fix it that I would be able to speak to him and receive a store credit without returning the item.
I waited 3 weeks for this call to come and nothing ever happened so I went ahead and made a Better Business Bureau complaint about this situation and around 3 pm I was called from the store manager who did not tell me to come in for a store credit. He told me to come in and RETURN THE ITEM. I explained again that this "item" smashed into thousands of pieces and I did not have the means to return it as it was severely broken. He simply says "Bring the items back as is, the best I can."
I cannot believe how difficult this whole situation is. Someone could have been seriously injured. I have pets who like to sit under the patio set and I am just thankful none of them were outside at the time. Not to mention my children or anyone who could have been sitting there at the time. They never once offered any workable solution. They simply continued on that they wanted the item and receipt. It has really made me rethink ever shopping there or dealing with them again. I cannot believe the level of arrogance in them about this whole situation.

I ordered a new Apple laptop from WalMart.com for my college bound freshman grandson. When my grandson received the laptop he noticed a small dent in the case and some small scratches. My grandson assumed I had purchased a refurbished unit. During the first week of school my grandson had some minor issues with the computer. During the second week of school the laptop quit working altogether. I contacted Wal-Mart and they advised I would have to deal with the shipper/supplier Altatac in California. I advised them my attorney had advised me that my contract was with Wal-Mart and my payment was with Wal-Mart. Wal-Mart still refused to help.
I contacted Altatac and they told me to send the laptop back. I told them I had ordered a new laptop and I wanted to know what they had sent me. Altatac advised there had been a mix-up in their shipping dept and they had sent me a refurbished unit. I told them I would send the unit back as soon as I got it back from my grandson. I also advised that I needed an immediate refund on my credit card to buy my grandson a new computer as he is in class with no computer. Altatac advised it is their policy not to refund on expensive items until they have received the refund. How expensive is a non-working laptop? My complaint is against both Wal-Mart for not taking care of a long-time customer and Altatac for shipping me a junk computer instead of a new one and then claiming it was a mistake and holding my refund.

I made the mistake of using the walmart.com website instead of amazon. I saw an ad on their website advertising 2 day shipping on a trial service. I signed up for that service which required me to put in my info including my address. I placed an order of stuff for my wedding in 3 weeks and expected them in 2 days. Well, despite entering my address to sign up for the new program apparently the website defaulted to an old address I hadn't lived in for five years. Having just entered my info (and also turning down site to store which correctly showed the store nearest to me) I didn't think anything of the default address.
I paid them. The website showed me a page with all the possible tracking info I could need -- except for the address the items were sent to. It could track every item individually in great detail, just not to where it was headed. A few days go by with e occasionally refreshing the page to see where I am in the shipping process. Once items start declaring themselves delivered I get suspicious. I find out that if I go to my recent order page or if I hit the link that says show info I get a page that is nearly identical.
The primary difference being that this page actually shows me the shipping address. How nice to have this information once this has arrived at the wrong location and not immediately after making my order. I place an issue ticket with their website. I get no response by the following morning. I do get a response thanking me for signing up for their new Amazon ripoff paid shipping service. How lovely.
So I do a web search and find their phone number (saying you need help on the website just brings you back to the same page to place an issue ticket). I call them up. They can't just resend the items to the correct location. They can issue a refund which takes 7 days (funny how they can take the money out of my account in half that time, at least). So, despite needing these items right away for my wedding in a few weeks I can either pay them twice and hope for a refund to show up without complication or I can wait and hope that after my refund is processed my re-order that I have to place on the same crappy website gets to me on time.
I think after the wedding I am just going to do the thing I should have done first, sign up for prime. It's more expensive (if you only care about the shipping options) but so much less hassle. P. S. You can only cancel the shipping pass service if you contact them directly. You cannot cancel it on your own via the website per the customer service agent I spoke with.
For full disclosure: In regards to the part of this site's submission form that I declare I have no current ties to the company -- I did work for the company for 10 years. I left Walmart 5 years ago for school. I have no current ties with the company but I do have a history with it. My reasons for leaving are unconnected to my current issue with the company but I should at least mention my past with the company to be fair.

I have ordered many times online to then pick up. Every time I arrive at customer pick up department, regardless at which Wal-Mart store I'll go to - the service are all the same. The staff walks by you, chatting with each other and by the time anyone asks, about 20 minutes have gone by... then they hardly ever find the orders... I never leave Wal-Mart in less than 2 hours just because of the disorganization they have in the pickup and customer service. Then one day I thought, maybe they won't mess up so much if I simply have it delivered. Oh no! even worse - they got my order all wrong. I ordered Scott toilet papers and received a box of Pampers swaddlers instead. I also ordered a box of size 4T Pull ups and received size 2T-3T. Wal-Mart is out of control.

I attempted three times to place an order for e-gift card for Dad, each time changing information that I thought may be considered unverifiable. It cancelled my order three times due to it being "unverifiable." While I can understand strict orders for security sake, it was ridiculous. When I live overseas, you can't expect me to have an American address and phone number. However, I called up my sis and asked her to help provide the information (card info, address, number) needed. I had everything under her name/address and phone number. The only thing that was different was the email I wanted it sent to. Three times is enough, and I give up. It doesn't look like Walmart will be getting any more e-gift card orders from me. It's a shame too because I send e-cards to my family all the time. ~Frustrated

At register the person doing the checking and packing had a cold. The checker kept wiping his nose on his shirt front and sleeve. He kept coughing on the food. We were his last customers of the day. He then proceeded to place the hotdogs on top of the strawberries. Cleaning products on top of the meats and bananas under boxes of food. This happened on Sept. 3, 2016 at Bangor, Maine terminal, #SC010139, **. networkID ** APPR Code, **.

I ordered an outdoor patio cooler. It came quickly but the inside of the cooler had a loose box with the legs and it must have rattled back and forth on shipment and cracked the inside of the cooler. I e-mailed them and they sent a label to return it. On to the post office I went and sent it back. They received it but never sent a new cooler or responded. I called them and they said they were out of stock so they canceled the order. Of course I did not get the refund. I have now contacted them 3 times and they always tell me that they have escalated the situation and I should get a refund in 10 to 15 days. They also tell me they will send a e-mail. Well I never get the e-mail or the refund. Do not order on their site as they are so big, they don't care about the customer when there is a problem. Use Amazon or eBay as there is always a quick remedy. Also remember they bought Jet.com so this will be the same type of service.

I went into Walmart to buy a Nutribullet for my sister who was recently diagnosed with cancer. I am more than annoyed and grossed out to have opened the box to find a very dirty and probably old nutribullet inside the box!?? Walmart should make sure employees check returned merchandise, BEFORE even accepting it, even more BEFORE returning it to shelves for resale! So unfair to have had the employee treat me, as if I was the one trying to scam them and then write on my receipt, that she had to check the exchanged item! Extremely disappointed!!!

Got to say this store has the very worst customer service! In fact they have no customer service! I recently ordered something online. Went to store to pick it up. Stood there in customer service for 20 minutes before someone even asked me if they could help me, while the whole time 4 employees stood there chatting. Finally someone helped me, only to tell me I was in the wrong department. Finally got to the right department but they couldn't find my order. Finally I just left. Went back 2 days later, once again, they can't find order. Finally someone was found that knew where my order was. She told me that she had found it the other day after I had left, yet, she never bothered to call to tell me that! Customer service, there is none at Walmart!

I bought a Razor Rider 360 bike in February 2016 and purchased the Customer Care Agreement to cover problems with cheaply made products. I called Customer Care to ask for a replacement rear wheel because one had chipped and made the bike ride uneven and noisy, and possibly unsafe. I was told that the wheel is not covered by the plan because it is not mechanical or electrical. It is part of the bike! The bike cannot work without wheels. There are no battery or electrical parts on the bike. I see that the bike is now described at Walmart.com as battery powered. The reviews of the bike say there is no battery, and there is no battery on the one I purchased, nor would I have wanted that.
I was also told that, even though I am not satisfied and the care plan does not meet my expectations, I cannot cancel it and get a refund. It is a two-year plan and I have had it six months. The customer care plan should be called the customer rip off plan because I cannot see what it would cover on my product and should not be offered for it. My grandson loves the bike and I will be getting a new set of wheels from Amazon and discontinuing my shopping at Walmart and Walmart.com.

This morning I visited Walmart.com and ordered a texas calculator. I was given the choice to select a store within that selection given, to collect the item purchased. Shortly after paying for the item I received an email with a confirmation where it asked me to wait until further notified to go collect the item. That order was placed about 7 am. At around 10:30am I received another email and text message alert asking me to pick up the order anytime from 10am to 10pm no later than Sept 5th.
I left my job and headed to Walmart. I arrived and headed over to customer service online pick up and I was told by representative that the item was not available and that money was refunded to my account. I was in shock to hear that after I drove 15 miles under a terrible rain to collect Item. All I got was an apology and after a $10 gift card from Walmart!!! I was even more upset. Then I was told by another employee this is the second time she has seen this happen. I cannot believe that such a large corporation such as Walmart does not have the qualified IT personnel to handle their online services in a serious fashion. I was told by staff that last time it happened with another customer it was the same thing... when item is refunded system still sends customer a message to come and collect item, wasting people's time and showing total lack of respect toward the consumer.
I will no longer purchase anything from Walmart due to their lack of respect and consideration toward the consumer. People need to know this because that way they know what to expect. If this doesn't get reported or corrected it will continue to repeat. I was given a 1800 to call and it happens to be just the Walmart 1800 number for online sales. Then I was given another number and it was a number for Sony. Then I visited their website and the number I found was 18009259278 and that number was for a survey to win something... Walmart is such a crappy place to go. Never again.

OK, I have been trying to hold off on giving any reviews on Wal-Mart Grocery pick up online, but after one month of trying to get my money back I have given up on their customer service department. I ordered groceries online on July 30 and was supposed to pick them up between 4 pm and 5 pm that day. If any of you have used them they will call you anywhere from an hour before and the latest would have been 5 pm that I should have received the call. I ended up calling them at 4:45 to see what was going on and was informed that they did not receive my order. I ended up going into the store myself and buying the groceries (I have bad knees and need knee replacement surgery and they were killing me). On Monday I received a phone call from Walmart and was told that they could see that I did not get the groceries and said how sorry they were that I did not receive them and then they gave me a little money on my account to make up for it...
Yeah never going to use that!! Now here it is August 29, over 10 long drawn out phone calls and many e-mails later and this is still not resolved although everyone that I talked to said that they can see that I never received the groceries. I even e-mailed a screen shot of my bank account to one of the supervisors that I talked to and never heard a word back from him. The sad thing is that the charges to my checking account went away on Tuesday or Wednesday of the following week, but then I was charged for the groceries on that Friday 6 days after I was SUPPOSED to pick up the groceries. If you order groceries on line from Wal-Mart beware. I will NEVER buy anything from them again. Their customer support is awful although I did speak to some really nice techs and they were very understanding and all of them made it sound like they would get it fixed but I am still waiting.
I even wrote to the corporate office and they said that I need to contact my bank and dispute the charges. YOU were the ones that charged me for groceries I never received. I will contact my bank and get this fixed, but I thought that since it was their mistake that they should fix it. If you buy the groceries online I wish you the best, but if they ever have a mix up and do not give them to you watch out!! This was the Walmart Marketplace on Ladson Rd by the way. I have used the Goose Creek Marketplace twice and never had a problem. I quit using Wal-Mart for a long time, but never again will they get one penny out of me and the $35 that they put as credit onto my account (one $15 and two $10 credits because of me calling so much) will never be used!!

I go shopping at walmart on Alma School and Warner in Chandler Az. And every time I go there at any weather. It's 109' miserable degrees today but it's been mostly 110-112' and there is ONLY 1 CART PUSHER working! That is uncalled for! The Super Walmart is Huge! Really are the bosses and walmart that careless and Cheap to HIRE MORE CART PUSHERS!? That poor guy looks half dead out there!!!

So here goes: I stop at the Walmart to buy a few things and don't believe the behavior of the clerk. First this woman comes up to me to tell me that I'm not moving fast enough. I did not know I had to travel at a predetermined checkout speed. After I pay for my desired items I was stopped and accused of attempting to steal two items. I produced a copy of the sales receipt which shows that the items in question were paid in full. My beef here is that there are better ways to approach people. Thank goodness she did not attempt to restrain me. This incident occurred at 1619 Del Prado Blvd S. The time on the ticket says "08/27/16, 13:50:33, self-checkout." Thanks.

Website experience - very poor. Don't combine orders or you risk not being able to return items to store, despite promises on site. One 3rd party item will taint the return procedure for entire order, in spite of what the site says. Very frustrated at the lack of help from local stores. Basically they say "you bought it from walmart.com, you have to return it through the mail". Will definitely go back to amazon.com. Only used walmart.com for ability to return to nearby Walmart brick and mortar store.

Tried to return a product not realizing it did not come from Walmart. After useless trip to store. Tried to get return info from Mwave. Told now outside of 30 day return policy which is nowhere indicated on the order form. Will never order from Walmart again and will tell all my friends. By the way I was only a few days past the 30 day deadline. Thanks A LOT!

I purchased some food and I wanted to use my food stamp card to pay but the cashier took the cash I set down while I was typing my pin and gave me a receipt. When I told him I wanted to pay with the card he said there was nothing I could do. I went home because it was late and I had work in the morning. After work I saw I was running low on gas so I called customer service and asked if I could do anything. The man on the phone told me it shouldn't be a problem and to bring the receipt. I went to the store and there was a girl at customer service who told me she couldn't do anything. I asked a manager and she proceeded to calling me a scammer. I plan on calling corporate in tomorrow. I'm very disappointed that this turned into such a problem. I only have a little money till payday and Walmart is treating me like I'm a criminal because I didn't go to customer service right away, which I would have if they didn't tell me there was nothing I could do.

On 4-1-16 I ordered a iPad for my 7-year-old special need adopted child with Autism to open it to find it don't work. It takes 15 minutes to get online then it shuts off. After many times back and forth with Walmart they took it and said they would send it in. 2 days later it was ready. How did they have the time to send it for repair then send it back. They didn't. It was still doing the same thing. I take it back again. Same thing. They call online Walmart. I was told to go home, call online, ask for Angel. I did. She walked me through the return and ordered a replacement. It was now 5-8-16.
I get the 2nd one. It turned on, went online, after 26 minutes to a froze screen of porn material girls with their breast exposed. He seen this and said "mommy gil bad. Gil nasy pivat" meaning a bad girl being nasty. I didn't get the return label for the 1st one so I went in. It was a joke. I didn't find it funny whatsoever. Kids with Autism are smart. They just don't communicate. Well they're clingy, they head bang, and I noticed he would get on my laptop and he figured it out on his own. He loves animals. He did less head banging. I was able to get things done so I invested in another iPad. I like a laptop personally but my 12-year-old adopted son loves his HP i-pad.
It's amazing watching these special needs babies figure this stuff out and learn in the process. I have 6 biological kids all grown up. Youngest is 18 oldest 38. I wanted to quit my nursing job and retire and adopted 2 boys, 1 girl. Nick was 4 when I adopted him. His mom gave birth again. I got the boy in question Zachary at birth. He is 7 now. Then again mom gave birth to a girl. She got away with the baby girl. They found her 3 weeks later. She was under 5 pounds, her arm broke in 3 places. All breaks were within 3 different stages of healing. Named her Amyssa.
This is why I was put on this GOD GIVEN GREEN EARTH and that was to be a mom and that's what I do and I will be darned if anyone will fail a child in my presence. I love hard and all kids deserve a fair, honest, loving, trusting, healthy, learning experience not just with family, school, public, period. Special need or not we owe it to them. They will be the presence in the future of all of us older. Our world depends on them to make it right. If we don't teach them without violence, yelling, whipping, we will screw up everybody's future.
Back to the iPad. After the associates had a good time laughing at my son with Autism (I don't think they were laughing at him I hope) and dropped the iPad, she said it's ok. They're just going to claim it out but it was irritating. While I wait I was informed there was no return done on the first and I found I paid for the second one. That is theft. I thought we did an exchange. So now I have 2 iPads that don't work. Still didn't get any result other than the girl on the phone with Walmart online said I need to contact Alatac and deal with it through them. I said "No way. I bought it from Walmart." I told them they need to deal with Alatac.
I sat there 3 hours while managers and associates sat around talking gossip with customers. I had no clue till a lady said she knew how the manager felt at her job. A guy came in and said his phone shuts off randomly. She said people buy things knowing they can't afford it and use them and bring them back when they're done. I was upset. I walked out but 1st I had the associate write down exactly what online Walmart said on the phone. She did and I have that. I forgot. The day I picked up the 1st iPad that they sent out 2 days was all scuffed up and the back was scratched. I didn't care. I just wanted it to work.
I left, called one more time to ONLINE WALMART. They have the nerve to ask me why am I just calling now. Really after 8 times in the store, numerous times on the phone, I told her "are you kidding me. Who buys 2 of the same iPADs within a month." She hung up on me. I get an email from Alatac today telling me it's too late. Time ran out. I'm stuck with them. That's what they think. I would love to see Walmart's face in court in front of the District Court Judge when my son with Autism tells them Walmart his friends there were laughing at him and he shows the judge porn on his iPad.
Also when one of Walmart's employees is in court to testify what she overheard that day between their manager and customers. I cannot get a job. That's why I'm a foster mom. I'm lazy. I sit around collecting government money while my kids do what they want. Well I have news for her. 15,000 to adopt 1 child. I have never in my life collected any assistance from any agency and I'm a widow. 9 kids I supported myself. I was widowed in my 30's, went to nursing school in my 30's straight out of high school, I got my chef and hair dresser, then I went back and did my ** and became the director of **. We had 3 facilities that had mental patients. I was busy in the last few years. I have gone through pastry school, anything I can do at home so I can be involved in my babies school activities - kickboxing, sports.
They will lose. I have a news review to post about Walmart. Also in the past 6 months I've bought 2 laptops, 2 desktops, 1 Hp, iPad, 2 proscan iPads that don't work. Look for my upcoming review on 4 pairs of shorts I returned. Proof of theft I have never taken anything back. If it don't fit I save it for someone that it will fit. So look what's up in the next couple days. Walmart you are on notice 30 days from today's date. I WANT A FULL REFUND ON BOTH OF YOUR TRASH PROSCAN IPADS. The person you will face in court is my son with autism and the judge. YOU ARE THIEVES, PERIOD.

Terrible customer service. Buy a cart for the beach, and then read the reviews of it, they were very bad, so I decided to cancel the purchase at the same time. Took 14 days waiting for my money back and I had no news, so call by phone and they had no reference to my refund, taking the facts of the case and was told that they took 5 business days to return my money. I feel disappointed with customer care of this store, I will not buy anything more to Walmart online.

If you have never brought film to Stratford Walmart's' I strongly advise you keep it that way. You will age significantly as will your subjects. When you think you have waited enough time, return to hear the rolls of film haven't even been picked up yet. Patiently wait again plus a week more to hear they were picked up that day. Patiently wait again for several more weeks, drive to Walmart's again to hear film not yet returned but, "There are a lot of people waiting."

We ordered a futon mattress to be delivered to Walmart Ames store where my daughter is going to school. We ordered it one week before we were going to be there and the order stated it would be there on that day. We were unable to track the order on the website. We called the Ames store to see if it had arrived and/or to see if they could help track it. After calling three times and NEVER having anyone pick up the call after being transferred to that department we gave up with that option. After trying two more times by phone we decided our only choice was to show up at the store and see if they could help us.
We were only going to be in Ames for one day. We waited for several minutes at the store to get some help at which time the person said it had not come in and they were unable to see or track anything about our order. We asked for the manager who was eager to help but had zero solutions for us. At the end of the day we had to leave to go back to WI, leaving our daughter in a position to find a way to get a 60-pound mattress across town without a car. Based on this experience we do not plan to shop at any Walmart store and certainly not on Walmart.com again. PS we still don't know (2 days later) when the mattress will arrive.

By far the worst customer service and experience of my life. My wallet was stolen on their property and I needed my driver's license to return a product. They gave me the hardest time because I didn't have it. Hello it was stolen on your property. Then after that was straightened out I spoke with another Manager who was going to have security check cameras and call me back. Never heard back and that was Saturday. She said I could file a police report but it would be useless pretty much.
Well today after still waiting for a call I called and spoke with Security myself and they said the manager I originally spoke with told them she called me. LIAR!!! I am beyond furious. And the best part is security told me yes they do have cameras in their parking lot but they only pick up big objects like the cars.This store is a complete joke. What is the point of cameras you can do nothing with. I have reached out to Corporate to complain and of course no response. Walmart is a ** joke. Their managers are horrible, the customer service is horrible, and their security is even worse. Now I have no driver's license, no money, and all of my bank cards are gone. I mean I cancelled them but it is still the point. You made no attempt at all to help when the theft happened on your property.

I have come across hard times and I went to Walmart on 6/29/2016 to purchase myself a $139 futon mattress/sofa. I took it home and around two weeks later the screws on the bottom that hold it together snapped the socket on the inside and would no longer be held together. I called the local Walmart that I purchased it from and was informed from the customer service manager that I would be able to exchange the product as long as I had the receipt and made it clear I did not have the box (yes my mistake for throwing it out). I followed up by bringing in the futon to that Walmart and was immediately declined the exchange with only a customer-service manager not even approaching me for me to explain myself and dismissed me right away. This is my bed, the place I sleep on and have no money for anything else. I had no choice but to reach out to higher powers, I called the Walmart Corporate number.
I stayed in the store and called sitting there as it looked like the "manager on duty" was constantly hovering over me or walking close by very often. I explained my situation to the Corporate representative and they apologized and said they would contact someone in the location I was at to try and solve the problem. They got in contact with the Assistant Manager and informed me that they would process the exchange. Very nice customer service over the phone but in store I was absolutely terrified of the idea of sleeping on the floor for the next coming months all because of a Walmart manager dismissing me and stating to their associates "It's policy".
I'd like to voice this concern for anybody who is more vulnerable state and is looking for cheap furniture to rest their heads. Yes Walmart may solve the problem at the end but at what cost? I could even hear in the Corporate Representative's voice the concern for my situation and the way I've been treated. The Management staff underneath the GM and the AM need to be trained to handle these situations in a way that compliments their corporate business practices and beliefs.

Camarillo Calif, pickup desk. The manager could not get the item to come up on the computer, so he called corporate to see what he should do. After 10 to 15 minutes of being on hold, I asked why he could not give me my product that he was holding in his hand and I would sign on a piece of paper that I had received it. I finally walked out of the store without my purchase. Try again tomorrow. This is why I think their system sucks. I was there, manager had my paid product in hand, but would not give me the product???