Consumer Complaints and Reviews

I am a new Ulta shopper. The first time I went it was in the new store that just opened in the Downey promenade. The service was very friendly and helpful. The girls in the store would walk around and fix anything that looked out of place and if anyone walked in, they made them feel welcomed. But today I walk into a second Ulta store, this time in Compton and omg! The worst! Everything was a mess. The place looked dirty and even the personnel. I asked a girl that worked there where the Anastasia section was and she just pointed somewhere and mumbled something that I didn't understand. So I went off and found it myself. She then walks by again and I ask her where a brush is at and again she just points. Ugh I was very annoyed. This store seriously needs help and to be better supervised from their corporation. Don't go to the store in compton.

I submitted a large order with Ulta several weeks ago. I immediately received an email with my delivery information (next week, yeah). Then suddenly their delivery confirmation link is broken and no information is forthcoming. Fast forward 3 weeks. I have part of my order and after 8 (no exaggeration, I kept them all) emails, they are willing to send more of my order but tell me that the last item is out of stock. They are offering me a $15 gift card in exchange for the $75 item. CROOKS!

I bought a hair tool for $30.00, did not like it. Went to return it and could not find my receipt. I never asked for cash back and said a store credit would be fine, they offered me 63 cents!!! WORST COMPANY EVER! Plus the same tool on Amazon half price. I will never step foot in this store ever again. Amazon is the best.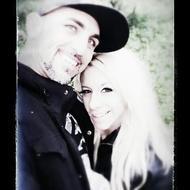 I'm a regular at ulta. I buy everything from my makeup to my hair care, skin care, fragrances for me and my husband. I've been to this location numerous times. Plenty of times when I needed assistance but was, not only, not offered any, but brushed off and told they didn't know the answer to my question w/ no intent to research. All of this was not the problem. I let that slide and just made sure to do my own research via Internet. Along w/ the first time this particular incident occurred, I just thought there could have been a circumstance I was knowledgeable to, but this incident occurred today again and this time way extremely uncomfortable and I felt really bad for my husband. The lady politely asked my husband if she could help him and he told her he was just smelling the Cologne. Easy enough. Then a 2nd lady came over and asked w/in the same minute. Now a 3rd and security enters the store.
My husband turned to me and said "do I look like a criminal." I tried to comforted him by telling him wives probably can't ever get their husbands to come inside Ulta w/ them and the tattoos probably don't help. Now one of the ladies is following us throughout the store making sure she was watching everything we touched and going behind us fixing it. I decided to not purchase my husband's dolce and Gabbana light blue because they made him feel so insecure. So we are standing in line and the lady at the checkout counter offers to check out a lady who is behind the rope not even in line properly like we were. So we get all sorts of attention until we need help. My purchase was only $50 sum dollars today because I never felt more uncomfortable and unwelcome (rushed basically).
As soon as I pulled out my bank card from my wallet - she clearly saw I had plenty of cash and wanted her to realize we had a bank account as well. At the exact moment she radio-ed on her headset "confirmed." I looked up and the security walked out but still stayed near the front door. It's one thing to feel threatened or nervous. Profiling is a thing and certain looks can cause uneasiness in others, but these woman were not concerned. They were down right rude and acted as if we were not of means to be in their store. Sadly I will not be returning to a store I love because I won't tolerate anyone making my husband feel bad like that. I've included a picture of us so you can get an idea as to maybe why my husband is profiled in this store and this store only.

I had exactly the same experience like many other customers- no matter what type of payment I used I wasn't able to complete my order. I called the customer service and got no help. The same problem happened twice and again I called the customer service hoping this time I will get some help. They advised me to create a new account, enter my order as a guest and still after wasting all the time I got no result. I called back and the customer service rep told me to reply to her and she will pass on my problem to be solved. Few days later I received an email back. Besides the point that my name was spelled with a small letter they told me they don't want me shopping online. I will have no problem shopping online with any retailer and Ulta lost me as a customer. Thank you Ulta for helping me to keep my money, as I will no longer shop with you!
How do I know I can trust these reviews about Ulta Beauty?
609,643 reviews on ConsumerAffairs are verified.
We require contact information to ensure our reviewers are real.
We use intelligent software that helps us maintain the integrity of reviews.
Our moderators read all reviews to verify quality and helpfulness.
For more information about reviews on ConsumerAffairs.com please visit our FAQ.

My 1st time in this store in Holland, Oh and the very last purchase ever in a Ulta store. I made a purchase and mind you it was not a lot of money, but $76.12 is a decent amount for beauty products. I get up to the register and everything is going fine, up until after I swiped my bank card (debit). I swiped the card and as I did that the register froze. I told the lady it cleared on my side and she swears it did not on her side, thus she rang it again, after promising it only took the money from my account once.
Well needless to say, it took it twice and now I have had to call customer service every day to get my money returned, and it's been impossible to get my money back. It's been 5 days since purchase, and all I keep getting is "the finance dept is working on it"! Seriously, this is ridiculous. I can show them my bank account and everything, give them the times it took it twice, but no, just keep getting the run around. Other dept stores will refund right there on the spot when you can show proof. What is it with ULTA?? I have called 4 times and keep getting the same crap.

The coupons have become a hassle! There are so many items you cannot use the coupon on. The manager is always rude at the Store on Rock Road/East Side. I will just go to Sephora where they are more professional!

I visited the store in Ocala, Fl today, #329, to purchase a few items. When I approached the cash registers there was a line of customers waiting while one sales rep checking people out. Meanwhile at the end of the counter three sales people were standing around a register talking. Hello, we're over here waiting to be helped! After I was finally helped and started for the door I stopped by the three ladies and said, "Excuse me but you're standing around visiting while there are customers to be helped. Doesn't look good."
One girl said, "Oh I don't work here." And the other one said, "We weren't visiting, we were trying to fix this machine and she's the manager" speaking about the one that walked away to start helping check out. "Don't you think it would be wise to help your customers first and fix your equipment later." I don't need to shop there anymore. I can buy my products elsewhere. I would tell them to stop sending me coupons but can't get ahold of anyone at corporate either. They must be fixing their machines too!

I am really surprised by all the low reviews, but then again people usually only write reviews to complain about a bad experience. I've been shopping at Ulta since 2009, from in-store to online. I have had issues with online orders coming wrong or missing part of my order; however, I email customer service or go in store and the sales associate or customer service agent is always helpful and resolves my issue. Of course, it's an inconvenience but I do understand mistakes happen and a company doesn't want errors either. I've never had a rude associate or customer service agent. The store offers a very large variety of products and services which I love. I really enjoy the rewards program they have and the coupons that they put out every so often. The shipping isn't bad, about 5-7 days and my packages usually come in 3-5 days.

I visited Ulta Beauty in Ann Arbor, MI Arborland. Before purchasing an item, I inquired about the return policy. The salesperson said that I had to become a member to return an item. However, my receipt had the return policy on the back and it stated that I did not have to be a member. When I clarified with salesperson, she accused ME of being angry. She and her manager proceeded to tell me that I was not interpreting the written policy properly and I told them they were talking to me as if I was stupid. I was then invited to never return to the store. I could not believe it was happening. These ladies appeared to have been trained to lie about the policy and did not like being called on it because I actually read the receipt.

I'm honestly really surprised about the bad reviews on this site. A lot of people don't read fine print. The $3.50 off coupons are only valid when "x" amount is spent on drugstore brands in the store. Prestige brands rarely get discounted because it's at the manufacturer's discretion which is rare and usually end of a season 1x or 2x a year when they are making room for new products. The free gifts are also only valid when you spend "x" amount on a particular brand. It doesn't matter if you spend $100 on all different brands. It's helpful to sign up for emails to be alerted of sales, and mailings to get the magazine for the upcoming month with the promotions listed. Those will tell you if you spend "x" amount on "x" brand you will get a free gift.
Also, when the free gifts with purchase come out it's good to be the informed buyer because the associates are typically dealing with at least 10-15 different gifts with purchase for different amounts, and with different brands at any given time and they aren't alerted on their computer automatically. Also, they have a lot going on so don't call Ulta's to have them be your personal shopper for you, but if you're looking for something specific (an item, a color, etc) CALL ahead and have them put aside for you. It's helpful to know what days they get shipments, and they sometimes only get a couple of one item each shipment so don't be surprised it's gone if you didn't do the legwork to have it pulled until the end of the day when you can make it in. Gifts also go extremely fast, so call about that and plan on driving there immediately if it's important enough to you.
Those are at the cost of the company, so they don't have endless supply. If you are a nice customer, and it varies greatly...but sometimes if you're a dollar or 2 away from getting the gift with purchase they may give it to you anyway but that's at their own discretion. Also, if you can't get the gift in store, sometimes they'll still be available online so order there instead. If you get a free gift with any purchase coupon, again - if you're nice, and not belligerent sometimes the store (again, it varies) will give you an alternate gift. You could always hold on to that gift, not use it...and if they say they haven't received it yet, they aren't lying. Sometimes these shipments are late, hold on to it, and keep calling to see if and when they have it in and exchange it if you are not pleased. Accidental charges? I'm platinum for 2 years, that's how much I spend at Ulta.
Personally, it's never once happened to me, and I've been to multiple stores, and ordered online several times...but I would go right to corporate, and save myself a few days. No middle man. You'd be surprised how many customers act like cosmetics are drugs, and they need their fix. You'd be surprised what the associates actually have to deal with. Frauds, screaming/yelling, and every time you don't use your rewards account, or sign up that's an X on that associates book. Sometimes I have had the occasional "unhelpful" associate, the "unaware" associate, or the "a little less than friendly" associate but no more at this business than any other. Same with the events they have you don't sign up for, etc. Be kinder to customer service associates, and you'll probably see less turnover, more knowledgeable associates who are up to pace, friendlier associates. You attract more bees with honey, than vinegar! ;)

I recently went to ulta salon for a color. I left salon with burning scalp. I called and spoke with manager and refuses to give my money back. This is unacceptable.

I'm on ULTA's website last night. I picked out 4 items. When I get to the final step and hit purchase, their site flips out, adds 11 more items, items I have never even looked at, things like perfume and eye shadows from some unknown company etc. It totaled more than $350!!! So now my account is out $350.00, so I call customer service to have the order canceled and just order the four things I wanted. They inform me that they cant not reverse and order once it's been put in (less then 12 hours ago) and I would have to wait until the order came in (which normally takes them 3 weeks) and take the items I don't want into the store to return them. ARE YOU KIDDING ME??
I now have a $350.00 bill sitting on my credit ** with my credit. They claim there is no way for them to conversant. I think inhumanly possible is the words he used for why they cant contact the warehouse. I told him to get a damn piece of string and a tin can and try that because in today's world we have phones, walkies talkies, emails, chat lines, why can he not texted someone in the warehouse and pull that order off the line? This does not seem like a unreasonable request. Other companies do it all the time! So now I'm stuck, I can't buy what I wanted. I have to wait 3 weeks to get this off my credit record and there's none at the credit card company to help me because it was an Ulta gift card. The man says "It asks you three times before purchasing that you are aware you are charging what you meant", and then their computers flip out and I'm the one to pay for it. ** ULTA and ** Jonathan and Kelly at Ulta's customer service hotline.

I have to say I'm really shocked with how low the reviews are for Ulta as a whole on this page. I've known about Ulta for like 6 years but I've recently been shopping there heavily for the past couple months due to wanting to find better makeup and skincare, etc. Customer Service is great, return process in store is easy, and if you're a Platinum member deals are FANTASTIC!
The only things I've had a problem with were: In store the employees are actually required to not tell you if you have any Ulta Rewards to spend, unless you ask. I purchased a pair of makeup sponges that I could've gotten for $2 if the woman at the cash register had told me. Still no biggy since the points didn't really expire there on the spot.
If you purchase from online I feel like the warehouse or whoever packs the boxes doesn't ever look through the whole list carefully. 3 or 4 times now they had forgotten to include free samples. BUT it's not much of a biggy since if you call Customer Service they take care of it asap. The first time I called when they forgot the free samples they sent out new ones, and then the second time they forgot (today) they actually sent me a $15 for my trouble!! I also didn't have a free gift that was a BOG3 free deal, and it was partially my fault because I didn't know I had to add the third item. I figured it would automatically be added, but the woman on the phone was really sweet and whatnot and sent me out a new one. So excellent customer service there. So like I said, minor problems, but that are all easily fixable. I like Ulta.

In May of 2016 I went into Ulta. I had never been in before, so I didn't know what to expect. I end up browsing for a few minutes, and I wander over to the makeup station (where the sale people are), and I ask one employee (who is just standing around) if she could help me. She asks me what I am looking for, and I tell her that I just need a lesson in contouring. She looks at me with a funny look, and then sighs. "Alright, I guess I could teach you some tips and tricks." So, I am ushered into a makeup chair, and I am waiting for five minutes before she comes back.
She asks me what skin type I have, and I say oily. She nods, and then proceeds to the lesson. She obviously never heard me say that my skin is oily because she starts to put a light foundation on my skin that is for people that don't have oily prone skin! So, my face feels gross because she put the wrong foundation on, and then she says, "So why do you want to learn to contour?" I look at her, and I tell her because I don't know how. So, apparently, in order to shop at the store I have to know how to put makeup on! Come on! We are not all makeup geniuses. Then she contours my face without saying what she is doing and why she is doing it. I ask her after she is done "so why did you put contour powder on my forehead?" I am very new to makeup, so I was confused. And she says "because that's how you contour" in a tone that was mocking. I say "thank you," and I leave.
A couple days ago, I look on the internet, and I was apparently supposed to have bought something from the store to compensate for my contour lesson. But you know what, I am not going to because I was treated like an idiot when I came in, during my contour lesson, and when I was leaving. I don't understand why people that work at Ulta think that everyone is an expert at applying makeup on themselves. I am not trying to bash the company (because I know that all Ulta's are not the same) but it was just that Ulta that made me question why I went there.

I received my advertisement for Ulta and ripped the $3.50 coupon from the back. I arrived at the store Saturday 8/13 in the late morning. I purchased several items spending nearly $60.00. I walked up to the counter to pay for the items and once everything was rung up the cashier said "you receive a free gift". I had a puzzled look on my face like "I do?" All of the sudden another woman behind the counter clearly stalking the transaction, grabs my bag and proceeds to look at every item, and barks - that I no longer get a free gift. So, now you have an excited customer to a very confused customer. Apparently, it was for Ulta products only and you had to spend X to get the free gift. I look at both and say "so you're telling me that by me spending nearly $60 in your store is not good enough." Apparently not!
I leave the store in utter disgust, I could buy these same items or at least close to it at Target. Once I sat back in my car I began to go over my receipt. It didn't appear that they entered my $3.50 coupon. I mean come-on if you're going to void my free gift, then at least give me the credit. So, back in the store I go, and out comes the calculator with three other staff members looking on. It appears instead of just crediting you the $3.50 like most stores, it goes by line item. Clearly, these gals all four of them couldn't add up $3.50 in their heads. It took a calculator, once they finally got it added up she turns the calculator to me and says "see $3.50". I grabbed my receipt and bolted out of the store.
Once I sat back down in my car - fuming mad. I called their Customer Service line. I was on hold for 20 minutes waiting for a representative - I'm not kidding. I left the store while holding. Drove about five miles to a gas station, filled up my tank well before anyone finally picked up to talk to me. The representative was nice and like many of you state in your postings about Ulta - she too advised this is a training opportunity. I'm thinking to myself what the math or the bag police? Although, apologetic she really wasn't much help either. I told her I was going to take my items to another store and return them. Not one time did she say, "oh no wait don't do that." Maybe it would've been a good time to say "what can I do to make this right", it took me to ask her that question.
She put me on hold and offered to email me a $10 gift card. I said "as much as I appreciate it, this is not about the money for me. It's about radical customer service. Something your company failed at miserably." I said "keep the $10." She then offered to have the store call me, umm hmm (scratching my head) - I advised the representative that I would pass on speaking with that store, she then offered up the district manager to call me. I stated "yes please." Well it is Monday and of course no call. Something tells me I won't be getting one, so I turn to Consumer Affairs to vent my frustrations. Will I continue to shop at Ulta Beauty? Only time will tell. I was going to return the merchandise. However, after reading all the comments on how long it takes for a refund, I might as well keep everything and call it a day.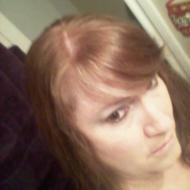 I was checking on an item I bought previously with my rewards card & was then offered an Ulta credit card with 20% my entire purchase including salon services so I accepted. They got me in right away for color and highlights saying the stylist was great with color. Instead I ended up with my hair orange on top and brown on bottom which was not at all what I asked for and $175 later, I looked like I had a botched box color job. Not to mention I had not colored my hair in years.
I contacted the manager of the salon the next day and was promised they would fix it & given another appointment. When I went back I was told they didn't have enough time to fix it and given another appointment. When I went back the third time I was told I would be given a refund and that they couldn't fix it??? THIS IS THE WORSE CUSTOMER SERVICE I HAVE EVER RECEIVED AT ANY SALON EVER!!! Even the store manager was embarrassed by the salon manager's poor customer service.

Usually a great selection of products. Only small level of pressure compared to Sephora who are all over you. No problems returning items. The only problem I have is with coupons. Often their best stuff is excluded, but more than that, they apply your discount in a sneaky way: they break up the discount and apply it to ALL your items. Why? 'Cause if you return an item, they get the benefit of that extra money staying with them rather than crediting you back the full amount. Bottom line: know this policy and try to focus on stuff you won't return.

I made a purchase at the store on 7/11/16 and used my debit card. The transaction did not go through as a computer error apparently occurred. I added another product and they rang my transaction again. The next day, both transactions went through my bank. I went back to the store and they said I had to call the Ulta Guest Service with a reference number; they also said that this happened all the time. Called Ulta Guest Service and I was told they had to call corporate office and I was to get a call in 3 working days with a resolution, again given a reference number. Told agent I was going to be out of time and she said they would also send an email. She said that corporate office would call bank and they would be able to tell that I only made only one purchase because they only had one receipt showing; they would then call bank to cancel the extra charge.
It is now 2 weeks later and I have not heard from them, nor have they credited the extra charge to my bank. If this happens "all the time" as the salesgirl at the store said, are they not defrauding customers of a huge amount of money for the length of time that they are holding on to that? I have called the corporate office and still waiting to hear from back from them.

I went into an Ulta store to return an item that had gone bad, and smelled HORRIBLE! After being treated as if I was an annoyance, I was told that they could ONLY refund for the amount that came up in the system due to having no receipt (they could have looked back at my history on my rewards card, but did not). The salesperson stated that it would give the lowest price that it has ever been. I thought, how bad could it be?? It was after all a $7 lip gloss, even half of my money is better than nothing. LOL - It came up for only 25 cents, and I KNOW that this lip gloss was NEVER on sale for 25 cents. Before I could tell her never mind, she threw it in the garbage can, and then refused to give me the product or the full amount back!! The store manager called me, but did absolutely nothing to make things right, only stated that she would use it as a "training" opportunity. WHAT?? Use my bad experience for training, but do NOTHING??
WHAT A JOKE! I have also read several reviews where people have stated that the samples that are advertised in emails to entice customers to come in to make a purchase are NEVER in stock the same day that the email goes out! I have had this experience NUMEROUS times, and the employees act as if they are annoyed if you say anything about it. I have also had NUMEROUS times where I have gone into a store and attempted to purchase items that were advertised on sale, and they NEVER have the correct colors! They only had ONE color in a Bare Minerals foundation kit that was advertised today, and it was DEEP - I am FAIR. It is truly a joke how they false advertise, and how bad their employees treat customers! After having several bad experiences lately, I will be taking my business elsewhere! Goodbye Ulta! You lost a good customer because I buy a TON OF MAKEUP!

I went to Ulta to buy the Lorac Pro Palette 3. While checking out the credit card machine froze for 10 minutes. The manager called tech support and said it wouldn't charge me for that transaction and it was ok to ring me on another cash register so she did and said there wouldn't be a problem. I go home and check my bank statement and see they double charged me for $43.46.
I called immediately the store and then said it would take 24 hours to delete and I have my money. 2 days later I went back into the same Ulta where the same manager called customer service. I showed her my bank statement and she could even see I was double charged. Customer service put her on hold for 45 minutes the store. They said it would take 3 days before I had my money back in my account. I called after the 3 days were up with no returned money and said they would send it to corporate and it would take 3 more days. I called after a week and the representative told me corporate is still looking into it. I received no email and no returned money. Her excuse was that they were really busy. You are a multi-million dollar company and you don't have enough staff to take care of how busy you are. I shouldn't have to wait over a week to get my money back! This is the absolute worst customer service I have ever had.

On 6/29/2016 I purchased an item that I was billed for but was not put with my other purchased products. Contacted the Ulta store I purchased product from, spoke with two guest service gals and for me I would get the item that was not provided to me at time of purchase. Was never called back to coordinate the product pick up, proceeded to call the store, spoke with the manager and was informed she knew nothing of my case or situation. Was told I would get a call back the same day by the manager, no call back.
Contacted the 1-866 guest service toll free number located on Ulta.com. Then a case reference number was given to me and assured I would get called back within 24 to 48 hours by the local Ulta store, this also never happened. Upon contacting them back when no return call was received I was told my case was resolved and closed. Ulta zero "customer service" nor "guest service". You're told what you want to hear promised a resolution and then behind the scenes nothing will ever be resolved and your concern is tossed in the garbage. Lesson learned, watch the cashiers like a hawk when multiple products are being purchased as an item can either accidentally not be included in your bag or purposely not included.

Occasionally Ulta sends me coupons via email for a free deluxe sample product with any purchase. Of course I like to take advantage of these offers so they entice me to go into the store and make a purchase only to find out that supposedly they have no samples left. Twice in a row now I have gone into the store with two different coupons for free samples and both times they have not had the samples. Mind you, I went into the store only one day after receiving the coupon in the email. These coupons do state "while supplies last" however they are also good for about a week's time frame. You would think Ulta would have the brain to stock at least 2 full days worth of these samples.
Also, the sales associates act completely clueless when you ask them about these offers. After some halfhearted shuffling around for the product they turn around and shrug and say "sorry - while supplies last". I'm beginning to think that half, if not all, of these coupons are illegitimate and are only sent out so that consumers will come into the store with false hope of getting the free item. Of course if you are already there and at the corner with your products you are not going to turn around and say forget it if they don't have the samples? IDK, poor job Ulta. Do better. I'll be shopping more often at Sephora from now on.

Well I can say that I am satisfied with my experience with Ulta but they messed up this time. I ordered Soap and Glory bodywash and lotion. They are supposed to tape the lids down so they don't pop up and the product doesn't seep but that's exactly what happened. All 3 products were not taped down. The bodywash seeped through the opening but luckily it wasn't a whole lot and the pump to the lotion was open as well. I'm not sure if I would order from Ulta again because of this.

Long story short... I ordered a lipstick. Received a lip gloss. Emailed them about it. Never heard back. Called them about it and they told me they were going to ship it. A week later I call back telling them I never received the re-ship. Turns out, they never shipped it. Now they are re-shipping it again but to be honest I don't believe they are doing their jobs right. My first and last time ordering from this place. I'm very disappointed.

Very upset with Ulta. I ordered 2 lipsticks online during an exclusive release of Graveyard girls makeup launch right when they were released. My order went through fine and I just received them in the mail. Well, when I opened the package I noticed that only one of the lipsticks was the one I ordered, the other was a similar shade, but a different lipstick Ulta sold. I called and they said they were now of course sold out and that it must have been a warehouse issue. Well, then I looked at my invoice, and sure enough it said the incorrect lipstick on it that I received in the mail even though I am 100% positive I did not order that lipstick. Ulta completely tried to pull one over on me and sent me a similar shade hoping I wouldn't notice. They obviously sold more of the product than they thought they had inventory for. I am never going to buy from Ulta after this experience. VERY SHADY COMPANY.

If they have a big sale, it's worth it. They say they will send samples. What is sent are the paper ones you leave in a magazine. You get two. This company is too high for what you get.

I have shopped at Ulta Beauty before and have never had any complaints; the staff has always been very friendly and knowledgeable and always answered my questions for me. However, after my experience in the store today, I will NEVER go back. I went into the store about a month ago and was looking for a product to help with my frizzy hair. The employee was very friendly, and directed me to the section of the hair-care products that was the most expensive. She showed me the Living Proof No Frizz line of products and told me that although they were expensive, they were "top of the line" and would definitely help with my frizzy hair. I asked her if she had ever used it before, and she admittedly said no, but that she knew other people who had used it and they all recommended it. I thanked her for her time and stood at the shelf contemplating whether or not to take the plunge and buy the product.
Another employee came by and asked if I needed any assistance and I asked her if she knew anything about the product line and she said that she had used it and it worked for her. I guess she could tell that I was skeptical because she added that if I purchased the items and didn't like them, that I could return them, EVEN IF I HAD USED THEM, as long as I had a receipt and made the return within 60 days. She also said to give it about a month after testing the product because "it takes a while for your hair to get used to it." So, I made the purchase, spent almost $83 on a bottle of shampoo, conditioner, and leave-in treatment (plus some lip plumper) and left the store.
Flash-forward to today: I had been using the product for about a month, and not seeing any significant results - my hair is still frizzy and it's become more tangly since I started using it. I'm not happy with the product and I want to return it. I kept my receipt, loaded my merchandise into the bag and before I headed off the store, I looked at Ulta's website to check their return policy (because it is kind of vague on the back of the receipt). Their policy states: "If for any reason you're not 100% satisfied with your purchase, it may be returned. All returns must be accompanied by the receipt and all original components." As well as "A full refund will be issued on a return, providing the return is within 60 days of the original purchase date."
When I went into the store today, I was well within the 60 day return period, however, the employees refused to do a return for me. They stated that "too much of the product had been used" (but all the bottles were still at least half-full). I stated that the return policy said that if I wasn't satisfied that I could return the items for a full refund, but they still wouldn't budge. They ended up returning one item for me because "it was less used than the others" for a full refund of the price I paid for the one item, but not the others.
I was pretty upset, especially since their return policy does not state anywhere on it that you have to use less than a certain amount of product before you can return an item, and the person in front of me in line made a return of a used item and got a full refund, no problem. I will never shop at Ulta again, seeing as how they con you into buying the most expensive items in the store, even if they don't work, claiming you can return them if you don't like them, and then refusing to refund you when you come in to do just that! Horrible, horrible experience!

I purchased items online at Ulta and realized better deals on Amazon. I called them to cancel my order and they told me that once you hit order you can't cancel it. So I asked them about their return policies and because I paid by PayPal that my local store would only issue a gift card. I made the decision to just send back the package and pay the $7/$8 return fee the same week I received my package thinking I'll get my refund in 2 weeks or so. No. 3 1/2 weeks later I give them a call about the status. They tell me it takes a month to refund from the warehouse. I'm like OK store policy, that's fine. Then I call the week after to see how the process was going since that made it a little over a month.
They placed me on hold for about 10 minutes trying to figure out what to tell me. Then they tell me if I don't get a refund by next week then call again and they'll issue the refund right away. Wth right? Still no refund. So I call again and they tell me the same thing and will NOT issue the refund and that my issue is going to corporate because it's 2 months overdue and to call Tuesday if I don't hear from them. Surprise surprise, I did not hear from them. I call today and they finally issued the refund over the phone. To me, I will NEVER shop here again in stores or online not based on the customer service but based on their policies. It felt like an ongoing way to scam gullible people who forget about their returns. Makes you wonder if I didn't call until June.

Had an blowout appointment at Ulta Northborough, Ma. Worse experience ever!!! The appointment was made online. I arrived at the salon and my name wasn't in the system. The person who checked me in said, "Let me check with someone." She came back and found my name. The hairdresser that was going to do my hair started complaining out loud that she didn't have time to a blowout and said that it was booked online. Yelling out loud to the other hairdressers. I Sat in the chair and she said "I don't think I can do a blow dry in 20 mins."
I have another client coming in. She asked me if I washed my hair and I said yes. She said maybe I can wear it down and do something but only for 20 mins. I said "do what you can." She continue to complain out loud to the other hairdressers and clients could hear her too. I told her "if you don't have the time you don't have to do it." She said "I'll do it." I wish they would get rid of that online appointment scheduling. I told her she was rude and didn't have to do it if she didn't want to. She said to me "what did you say!" I told her she was unprofessional and there was no way she would be touching my hair and walked out! May 7, 2016/3:00 pm.
Ulta Beauty Company Profile
Company Name:

Ulta Beauty

Website:

http://www.ulta.com/