Consumer Complaints and Reviews

I must have call Ulta guest services and corporate at last 25 times on this and they can't resolve the website issues. No matter what I do I can't place an order online. I've tried every type of payment method. I've tried creating a new account and also trying to check out as a guest and no matter what I do I can't place an order. Ulta has been my favorite store for a long time and I'm so disappointed. I called guest services last night to see why there is no resolution and was told that I'll just have to forget about shopping online and go to the Ulta store. Well there are items that are only available online. This is just so ridiculous. I've never hear of a store operating like this before. Don't they have an IT department that can fix their website issues. They did mention on several calls that they were having website issues.

Worst experience EVER!!!!! Do not shop at ULTA. I've ordered from Ulta a couple of times and have had the worst experience. 1st My package comes smashed like it's been thrown around so much. I've never had that experience with any other package that comes. 2nd they don't package it at all like no packaging. All my items are just thrown inside to fend for themselves. 3rd because of the worst packaging in history in every single package I always have broken or damaged or unusable items. 4th one time I even had a package sent to the wrong state even though it clearly had the correct address on it. 5th customer service never helps!!!
I've had to call 3 times with the first damaged package so they could do something about it and all they did was give me a gift card with the amount minus the taxi might add which I paid and then had to pay again to use the gift card so money down the drain. Then with another package that was damaged AGAIN due to horrible packaging customer service told me to go to an Ulta store with the damaged items so they can exchange the items, they didn't even attempt to send me a replacement or a gift card or a refund!!!
How am I supposed to take the body scrub which was basically all poured out into the damaged outer box and all over my other items. The damaged body butters that because of their error had the caps off when I opened it and had been scraped by the other items that were swimming in the box because they weren't secure. And also my compact which was shattered everywhere because they didn't package nicely again!!! I mean WTF!!!
I order online because I can't go to a store because I have no car and a 1 year old daughter and it's freaking freezing to go shopping with her on a bus, and now they're telling me to go return the damaged empty items to the store when I ordered online because I can't go to a store. How do they keep getting away with this!!! I honestly hate Ulta and their customer service and packaging department need to have a recheck and disciplined in how to do their job!!!

Went in to purchase items on their "One Day Only" early in the day only to find they were all sold out. It was within an hour of them opening and they were out of the product. The store was not busy at all. Leads me to believe they never stocked the item or withheld the product to not have it available. The ad states "while quantities last" and "no rain checks." Of course - the quantities were never stocked.

So I just sent their customer service the following message - "I hope this reaches the right person. I was recently in your store located in West Long Branch, NJ (Store 1124) and had the worst experience I've ever had at any Ulta (and I've never had a bad experience at Ulta before). I was waiting in line and there was one associate ringing up a customer while the other, I believe her to be the manager, was just having a casual happy conversation with a random customer/ fellow associate...
Then when she was finished, she turned around and started playing around with some things/bags behind her, well aware that I was waiting. Though I was not waiting in line to be rung up, I just had a question; so the other associate, a male, called me over next, and I asked if there was someone on the floor that could help me find a product. He turned around to the lady and she reluctantly and rudely asked him what I was looking for. So I told her and she immediately responded that the store probably sold out. I then informed her that I had not been to this location and wasn't sure where to look for the item to see if it's even sold there (Becca ever matte primer - which you do sell, and did have in stock). She sped over to the area, and then I had to call her back because I still didn't see the item, which she came back and found behind a different product.
The young man who rang me up was very professional and kind, and even helped me sign up for a new card b/c we couldn't find my account, and honestly if it wasn't for his service, I would have probably blasted this Ulta on my social media, because there are plenty of other locations to choose from. This one is just the closest to my home - and thus convenient. I'm not sure what this associate/manager's problem was, or was with me, but business is business - it doesn't matter what your customer looks like. Everyone's money is green and she could've showed a lot more customer service, or ANY at all. Never once did she smile, make me feel welcome, or like she wanted me, A CUSTOMER, to return.
I would love to hear back from someone as far as if anything is done, or what would be the next step in this complaint, because I'm a really kind and friendly person, and I really didn't do anything to deserve the obnoxious attitude and service this lady directed my way - Thank you. If someone gets back to me and I feel like this situation is addressed accordingly, I will definitely update this review. But until then, I meant it when I said business is business, and for the sake of the company and that store, as a minimum, that manager/associate needs to be retrained in customer etiquette, and given a STRONG talking to... Everyone has a bad day, but she definitely chose the right customer because someone else might not have handled her rudeness so well... Just such a turn off from Ulta.

I made an appointment for a stylist to have my hair dyed one color at 2:30 on a Thursday afternoon. I got there at 2 o'clock and though she didn't have any customers she was going to make me wait until 2:30. She took me around 2:15 and I thoroughly explain to her what I wanted done with my hair. My hair was a coppery red color that had lost its vibrancy. I did not want to go darker in color I pretty much wanted the same color just to revive the red. She pulled out several color swatches and I choose the one that was almost identical to the color that I wanted.
There was also a salon picture on the wall with a woman whose hair was almost the same exact color I was trying to achieve. Again, I was not changing the color of my hair, just refreshing the red. She put the hair color on very slowly and I noticed it was turning a very dark purple color. When I questioned it she assured me it was not going to be that dark. After about 40 minutes she rinsed the color off and I had chunks of the copper red all over my hair and the rest of my hair was a deep brownish red, easily 2 Shades Darker than the color I had chosen.
At this point the "master stylist" comes over to assist because the stylist that did my hair had no idea how to fix this. So they put a gloss or toner as they called it on my hair which then made my hair another shade darker almost a mahogany brown. She told me that this would last six to eight weeks depending upon how much I shampooed. I guess what she meant was the first time I shampoo it's going to wash out of my hair like spray in hair color. It cost me $70 for the color that was supposed to be 60 when I came in and was given my consultation and then the master stylist charged me $56 for my haircut which she took too much off of my hair.
I waited 4 days to wash my hair because I was so scared of what was going to happen. I do not use cheap shampoo and conditioner or styling products. I left the salon that day not feeling sexy but feeling robbed. I paid $126 for my hair to look blotchy and horrible. The color did not hold around my face, I still have the copper red at the roots around my face, the underneath of my hair is lighter and now the copper red color that I originally started out as a starting to show through in spots throughout my head.
When I expressed my complete dissatisfaction and that I could not believe they were going to allow me to leave the salon that way was when they did the gloss or toner and I wasn't charged for that. However my hair is absolutely horrific and I spent $126. These people did absolutely nothing to make this right other than put a toner on my hair that literally washed out with the first shampoo. I would not recommend Ulta Salon's to anyone.
How do I know I can trust these reviews about Ulta Beauty?
693,146 reviews on ConsumerAffairs are verified.
We require contact information to ensure our reviewers are real.
We use intelligent software that helps us maintain the integrity of reviews.
Our moderators read all reviews to verify quality and helpfulness.
For more information about reviews on ConsumerAffairs.com please visit our FAQ.

Like other reviewers, I will stick with Sephora as everything always works out well with them. Today I spent a lot of my time in the store, particularly interested in the clearance section, several Coola items including a kit with four small products...all clearance items were unmarked!!! An employee tried to help, but agreed, nothing was priced. She took it to the front register and said it was $50. No way, clearly this item was not fifty bucks!!! How could I go further??? So it will sit on the shelf for another year. Whenever I have purchased clearance items, often find they are further discounted when I get to the register, which seems ridiculous. If you are trying to clear them, why not show the lowest price???
Then, to use my $3.50 coupon, I purchased hair accessories priced at $11.99 and $2.47. The $2.47 hair tie had clearly been around a long time and on sale. Standing in line another long time. When I get to the register, the coupon cannot be used because one item is a clearance item, $2.47...I gave her my coupon, my book, the items, she can keep them all and know exactly what to do with them because I ain't going back in that freaking store. I hate the place and all the time wasted trying to make purchases. Awful customer service, terrible policies. Like other complaints here, I once attempted to make a return with a receipt and nope, as I waited endlessly for the woman ahead of me to do an exchange, these clerks are braindead with no accountability nor ability to make a decision. Hate it.

Whenever I go into Ulta my favorite section of the store to visit is the NYX lipstick section. It has every color you could want. It's organized neatly and the price is perfect. They have several different types of lipsticks such as matte, butter, glossy, liquid and so much more. The Ulta staff is always helpful when needed and never too pushy. No matter what I go into Ulta for, I always end up at that section before I purchase my items.

I purchased a gift card online from Ulta to be mailed as a Christmas gift. It was never received. I have contacted Ulta numerous times asking for either a refund or to issue another gift card. They don't seem willing to do either one. They won't even answer my emails any more. Beware when purchasing gift cards online that you may never receive them.

The staff in the store was non-inviting and the female security guard kept hovering around me like a vulture. The ladies in the makeup department did not appear to want to help me at all. I will never shop or recommend this store! Sephora will have all of my business.

I ordered $195.45 worth of products at Ulta and only $36.00 showed up. They said they sent two different packages on the same day (hours apart) and how is it that I only received one with only one item inside? Okay, mistakes happen but when they do and items are not delivered I expect them to take ownership and help the customer. It baffles me that they can treat their customers like this! I will be an exclusive Sephora customer from now on.

Initial order was "lost", only got box 2/2 with 1 tiny makeup item, such a waste. Reorder was "expedited" over a wk prior to Xmas, came nearly a wk AFTER. I had to battle last min shoppers and empty shelves to complete my daughter's Christmas. I wk at 930, Ulta opens at 10, yet to mail it back, I have to pay and take it to the post office according to Robin at Ulta when I called. I'm going thru Sephora from now on.

First when I walked in, I went straight for what I knew I wanted. I was being stared down by the security guy for pretty much the whole time while I was trying to enjoy my browsing, and he didn't try and make it discreet making me very uncomfortable. They think that they prevent shoplifting, when really it just turns paying customers away. I am a professional in the industry so I know how things run. The line wrapped around the whole store so I just left, returning later because no one was very warm and friendly.
On another note, they make returns very difficult without stating clear details. I had the receipt but they refused to let me return a product I was unhappy with. They would not even let me exchange it. I think management is just so overwhelmed trying to prevent loss that they treat all of their customers as a threat to business, very unprofessional as well. I will stick with Sephora. It is a well oiled machine there, and a little bit more of an elevated experience with the freedom to browse and have fun in the store.

Went to Corey at Ulta Beauty at Meadowbrook Mall in Bridgeport WV on Dec 22 2016. My hair was midway down my back and all one length. I took a picture of a Bob haircut that I really liked. Everyone in the store told me Corey was the best stylist there. I showed him the picture and he assured me he could cut it that way with no problem. I have plenty of hair but it is like baby hair and every little miss snip shows and takes forever to grow back. I also told him a few horror stories about stylists using thinning shears on my hair which is a big no no with fine hair. Well long story short he absolutely butchered my hair. Cut big chunks out of the back and then used thinning shears. He absolutely gave me the WORST haircut I have ever had.
I went today and got a refund but it will take a year to get my hair looking decent again. I have super straight silver hair that now looks absolutely terrible. If he is the best stylist there I would hate to see the work of the other stylists. I would not have gotten a worse haircut at the local beauty Academy. Do not let him cut your hair. Supposedly he is a "master" stylist but as far as I am concerned I could have cut it myself and done just as good. If I could give negative stars I would.

My first experience in store was with my daughter. I asked one of the sales ladies to help us in the "general" cosmetics area. WELL- once she realized it was not the premium products I was questioning she told me quote, " OH THAT IS THE TARGET SIDE OF THE STORE, WE DON'T ASSIST OVER THERE". WTH??? REALLY? UGH I hate that store... Anyway my daughter went to buy X-mas gifts. Package should have been delivered. It was to the WRONG ADDRESS. Granted NOT Ulta's fault. UPS had no problems filing a complaint.
Called Ulta. They said 'cause order was over $65 I needed to dispute with CC Company. The order was $66. UM NO! So they agreed to re-ship after convincing them. SO it's Christmas. I ask if everything was avail. After 10 min on hold girl comes back and says NO. Only 1 of the items are AND the proceeds to tell me they will issue a gift card for the items that are not... UM NO!!! I want my money back. So after arguing back n forth- they granted a ONE TIME ONLY exception. Are you freaking kidding me? I do NOT like this store nor the policies they have.

I tried to make a purchase on the Ulta website and it kept refusing my credit card, so I tried PayPal and it refused that also - I had just used the card on another site, no problem. After reading complaints, going back years, about card problems, I checked my credit card and PayPal accounts and found numerous charges had been made to my account. Every time it refused my card and told me to try again it actually charged my account. If it won't accept my card, why the ** is it charging my account?? I tried to call Ulta's 800 line and a recording tried to force me to take a survey. What a load of crap. Horrible customer service. Avoid this company entirely and save your sanity.

I get my hair cut and colored at the salon. I love my stylist. She's good at her job and nice. I love that I get points for the my salon experience. I love all of the deals they have like extra points and free stuff. The only negative issue I've ever had is when I ordered online once and the order got lost in the mail. Ulta was very accommodating. They were going to refund my order and then give me free next day shipping on the new order. The USPS messed it up and sent my order to a depot. I ended up getting two sets of the same order which in the long run is fine with me because it's all stuff that I'll use. Also, I find it annoying that I'll buy something on the slightly more expensive side and then two days later I'll get an email saying that brand is on sale or it has 5x points or something like that.

Today I went to my local Ulta store in Williamsburg, VA between work meetings and was having a great time browsing and playing with the makeup. I initially just needed some good mascara but a very nice lady that works there put some eye creams and a tad bit of makeup on me. I was very pleased with the results and she sold me on a mascara/eyeliner duo kit so I set out to put back the other mascaras in my bag (I'm very indecisive), and within seconds I was bombarded every turn I made by employees following me. It was so obvious I knew they thought I was stealing stuff but I just tried to ignore and continue browsing then I heard a young, blonde employee say, "Call Security. They can look at the cameras," and that is when I knew for sure. In my mind I was kind of giggling to overcome how uncomfortable they made me and just headed for the checkout so I could go back to work.
After waiting in a 15-20 min line I was disgusted as there were 2 cashiers and it felt like 8-10 store employees following me around. In hindsight it is really funny how obvious they were when communicating with each other, if I was really a shoplifter I would of been long gone with stuff. I don't feel I need to go on as to why I was profiled but I am a store manager of a store in the vicinity, a married mother of 3 boys, and in my late 30s. Goes to show Ulta does not care about customer service at all. Btw when I got to the checkout I told the guy I left my card in the car and I would be right back. However, I left relieved to be out of there and will never, ever go back to that place that I've spent thousands at.

I joined the reward program and was told that once I'm a platinum member the points I receive will never expire, I was also told if I didn't use them and let them grow I would have greater benefit. I gathered 2,159 points/$128.00 credit, I had health issues and didn't show anywhere for sometime. Finally better I go there to shop and find that I am no longer a Platinum member and worst no longer have credit. All the times I shopped there to have my points add up, I was never told they expire, I received emails a couple times a week and they never had it in the subject line points expire. Yesterday I looked at my old emails and in the middle of the advertising in small light print it did state they expire soon. I find the promoting of shopping there to gain points, putting off using them to gain more benefit misleading and fraudulent.

I live 45 minutes away from my nearest Ulta. A coupon came in the mail while I was busy spending nearly $300 at Ulta (I am a platinum member--for now). Upon returning home and finding the coupon in my mail, I called to get the couple on applied to my day's purchase (20% off entire purchase) and was told I needed to bring everything back into the store for re-scanning.
Even after confirming they knew my entire purchase, my credit card information, etc. I was told they could not do anything over the phone. I called the headquarters and they said also said they had all my information but I would have to travel to the store (45 minutes away and I am leaving in 2 days on Christmas vacation) to be able to apply the coupon. They could not give store credit, rewards points, nothing. The answer was basically the computer system is not designed to accept a coupon over the phone. So folks, even as a platinum member, don't expect anything special. They can't even design a computer system to accept coupon codes over the telephone!

During Thanksgiving and Black Friday, Ulta advertised a Free 12 Piece Gift with $50 purchase. I spent over $50 and placed an online order. I received an email confirming order, but it was incorrect. I was charged an incorrect price for an item and the order did not include the Free 12 Piece Gift. I immediately called Ulta. I was told they could not remedy the order and could not cancel it either. After 4 additional phone calls to Ulta, I demanded to speak with a supervisor and after being put on hold, finally spoke with one, who assured me the order would be cancelled. OK thanks? Only it WAS NOT cancelled. I was charged and the order was delivered. Now I have to spend my time returning it to the store.
The same day I was told the order would be cancelled, I placed another order to receive my requested items and free gift. 9 days later, I still hadn't received the order so I placed a call to Ulta again. The rep informed me that my order was shipped to me, but for some unknown reason returned to Ulta. He didn't know why this happened. But he was happy to tell me I would get a full refund. So I asked him a few questions: "Why wasn't I notified?" "Why wasn't I issued a refund when Ulta received the returned order?" Unfortunately, I was given no answers to my questions. It seems I wouldn't haven't been issued a refund if I hadn't addressed the problem and contacted Ulta. I honestly don't know if these issues happened due to incompetence or downright deception. Not good either way. Maybe not the best company to deal with.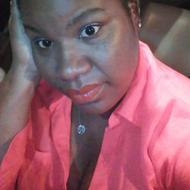 Today, I walked in Ulta Beauty with my daughter and husband in pursuit of fragrance from sales book (Marc Jacob Daisies). As we entered, an ** security guard was standing near the entrance by fragrance section. Every single step I took she (the security guard) measured the same, like liquid. After it was noticeably obvious I walked out. Few steps to my car and I made a u-turn back to the store to voice my discomfort and ran across a sales associate. She was great and I know she understood my discomfort but no one else (upper management) was concerned; even when I called the store. I'm sure it was the sales associate that was chatting with security!!!
I have an understanding of why but not why I was profiled. I usually shop here on-line ONLY with an exception of 3 times within the last 1 but I'm loyal enough that I receive sales books every month. I usually get hair products but at this point I think I'll consider going to JC Penney... It's the same brand of products for less. I'll also be canceling my monthly sales book too.

I went for the 2016 Cyber Monday deal that says you get a 19 piece gift plus cosmetic bag if you spend $75.00. I added this to my order. When I received receipt of the order, the gift was missing from the order. I called customer service and they said they ran out and that they had limited quantities. I said I purchased the required $75.00 and if they could not deliver that I would like to cancel my order. They said they cannot cancel once the order is made. Terrible Customer Service. They offered no help and was rude.

Two weeks ago, I purchased hair products and I saw something new so I spritzed it to see texture of this spray. I got a look from some 20 yr old and guess what - she was the checkout girl. She thought she was the most wonderful thing on earth by attitude and as checked out she made a loud comment that she had to damage this spray because their products are not testers. I looked at her as I was shocked to have her say something to me that was so overbearing and loud so others heard. I was furious as I said to her "so your policy is to buy product and bring back".
I called CS and told them what I thought of her treatment. They said the district manager would call me. Well, I got a really lame email from the manager, she is just as bad. Today I went in and I saw the same snotty cashier, the next snot checked me out and gave me such attitude cause the other one must have told her that I was the one who complained. I wanted to return a bad product and with no receipt. I was to get $3. Are you kidding? This store is crazy. They made me call CS to get the receipt. I told them again that I will never go in there again. They really list a platinum customer.

My first experience with the Anderson, S.C. store was not bad until I seen their prices, yes I was blown away & then to have the girl tell me I can't get friendly service anywhere else!! REALLY? Well sorry but I won't be back because when I see prices that are $4 more than Wal-mart & $15 more than JC Penney sells for, it just hit me the wrong way & this was just on a few products. They were even higher than Bath & Body Works & Bed, Bath, and Beyond products... sorry but though the store was nice, no one was there to welcome me in or to ask was there something they could help me find so I rambled and finally asked for help. I'm not a tight wad but I do have to watch my budget and if you have money to throw away then it's the best place to buy your products, I myself will make better choices.

I am very upset, I have shopped at Ulta for years. Since I have lived in Reno Nv and until now since I lived in Ohio. I was at the Ulta in Bridgewater Falls. My mom was up front asking how to pay her bill while I was in the back speaking to another associate about a Too Faced product. The Associate up front that my mom asked for help came back and made fun of my mom to the associate that I was speaking to. How can you ** people treat minorities with disrespect. Of course my mom thought she can pay the bill at the store and she doesn't speak English well. I do not appreciate the associate doing that. I have spent a lot of money there. I will not be shopping here anymore because your company allows people to make fun of minorities. I will be shopping at Sephora from now on.

I am a new Ulta shopper. The first time I went it was in the new store that just opened in the Downey promenade. The service was very friendly and helpful. The girls in the store would walk around and fix anything that looked out of place and if anyone walked in, they made them feel welcomed. But today I walk into a second Ulta store, this time in Compton and omg! The worst! Everything was a mess. The place looked dirty and even the personnel. I asked a girl that worked there where the Anastasia section was and she just pointed somewhere and mumbled something that I didn't understand. So I went off and found it myself. She then walks by again and I ask her where a brush is at and again she just points. Ugh I was very annoyed. This store seriously needs help and to be better supervised from their corporation. Don't go to the store in compton.

I submitted a large order with Ulta several weeks ago. I immediately received an email with my delivery information (next week, yeah). Then suddenly their delivery confirmation link is broken and no information is forthcoming. Fast forward 3 weeks. I have part of my order and after 8 (no exaggeration, I kept them all) emails, they are willing to send more of my order but tell me that the last item is out of stock. They are offering me a $15 gift card in exchange for the $75 item. CROOKS!

I bought a hair tool for $30.00, did not like it. Went to return it and could not find my receipt. I never asked for cash back and said a store credit would be fine, they offered me 63 cents!!! WORST COMPANY EVER! Plus the same tool on Amazon half price. I will never step foot in this store ever again. Amazon is the best.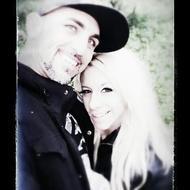 I'm a regular at ulta. I buy everything from my makeup to my hair care, skin care, fragrances for me and my husband. I've been to this location numerous times. Plenty of times when I needed assistance but was, not only, not offered any, but brushed off and told they didn't know the answer to my question w/ no intent to research. All of this was not the problem. I let that slide and just made sure to do my own research via Internet. Along w/ the first time this particular incident occurred, I just thought there could have been a circumstance I was knowledgeable to, but this incident occurred today again and this time way extremely uncomfortable and I felt really bad for my husband. The lady politely asked my husband if she could help him and he told her he was just smelling the Cologne. Easy enough. Then a 2nd lady came over and asked w/in the same minute. Now a 3rd and security enters the store.
My husband turned to me and said "do I look like a criminal." I tried to comforted him by telling him wives probably can't ever get their husbands to come inside Ulta w/ them and the tattoos probably don't help. Now one of the ladies is following us throughout the store making sure she was watching everything we touched and going behind us fixing it. I decided to not purchase my husband's dolce and Gabbana light blue because they made him feel so insecure. So we are standing in line and the lady at the checkout counter offers to check out a lady who is behind the rope not even in line properly like we were. So we get all sorts of attention until we need help. My purchase was only $50 sum dollars today because I never felt more uncomfortable and unwelcome (rushed basically).
As soon as I pulled out my bank card from my wallet - she clearly saw I had plenty of cash and wanted her to realize we had a bank account as well. At the exact moment she radio-ed on her headset "confirmed." I looked up and the security walked out but still stayed near the front door. It's one thing to feel threatened or nervous. Profiling is a thing and certain looks can cause uneasiness in others, but these woman were not concerned. They were down right rude and acted as if we were not of means to be in their store. Sadly I will not be returning to a store I love because I won't tolerate anyone making my husband feel bad like that. I've included a picture of us so you can get an idea as to maybe why my husband is profiled in this store and this store only.

I had exactly the same experience like many other customers- no matter what type of payment I used I wasn't able to complete my order. I called the customer service and got no help. The same problem happened twice and again I called the customer service hoping this time I will get some help. They advised me to create a new account, enter my order as a guest and still after wasting all the time I got no result. I called back and the customer service rep told me to reply to her and she will pass on my problem to be solved. Few days later I received an email back. Besides the point that my name was spelled with a small letter they told me they don't want me shopping online. I will have no problem shopping online with any retailer and Ulta lost me as a customer. Thank you Ulta for helping me to keep my money, as I will no longer shop with you!
Ulta Beauty Company Profile
Company Name:

Ulta Beauty

Website:

http://www.ulta.com/