Survey shows Philadelphia is the costliest market, Orlando the cheapest
08/09/2016
|
ConsumerAffairs

By Mark Huffman
Mark Huffman has been a consumer news reporter for ConsumerAffairs ... Read Full Bio→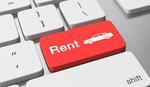 The fee for renting a car is a lot like the price of an airline ticket. It can change depending on the time of year and the destination.
And it turns out that the cost of renting a car in Philadelphia this summer is the highest in the U.S., according to a breakdown by CheapCarRental.Net. The company based its findings on a survey of 50 major U.S. destinations for the current month.
In Philadelphia, the average cost to rent a car is $83 a day. Seattle and Boston were close...
More
Members complained they were charged before being informed of damage
07/29/2016
|
ConsumerAffairs

By Mark Huffman
Mark Huffman has been a consumer news reporter for ConsumerAffairs ... Read Full Bio→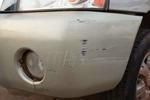 Zipcar, one of the larger car-sharing membership companies, has settled charges with the state of New York after consumers complained about its damage responsibility.
New York Attorney General Eric Schneiderman charged Zipcar routinely hit members' credit cards for minor damage before notifying the consumers or giving them an opportunity to dispute it. Schneiderman says such a policy runs afoul of New York law.
"Consumers should never learn that they have been accused of ...
More
Sort By