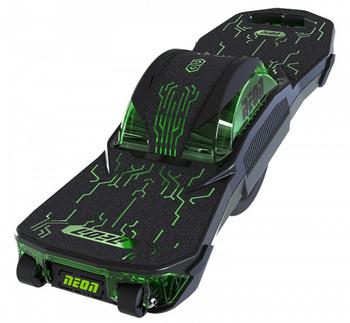 Yvolve Sports Ltd of Torrance, Calif., is recalling about 10,000 Neon one wheel electric skateboards.
The tire on the skateboard can deflate, posing a fall hazard to the user.
The firm has received 128 reports of flat tires. No injuries have been reported.
This recall involves the Neon Nitro 8, a self-balancing, single-wheeled, battery-powered, electric skateboard from Yvolve Sports under the Neon brand.
The product is powered by the user placing one foot on the rear and front decks, gaining balance and then shifting his weight backwards or forwards to control the speed.
"Neon" is printed on the skateboard.
The skateboards, manufactured in China, were sold at Walmart, Toys "R" Us and online at Amazon.com from October 2017, through September 2018, for about $500.
What to do
Consumers should stop using the skateboards immediately and contact Yvolve Sports to receive a new permanent warning label and updated instructions on how to properly inflate the tire.
New instructions can also be obtained through the firm's website at https://www.neonlyghts.com/pub/media/manuals/Neon_Nitro_8_IM.pdf.
Consumers may contact Yvolve Sports toll-free at (855) 981-7177 from 9 a.m. to 5:30 p.m. (PT) Monday through Friday or online at www.YvolveSports.com and click on "Contact Us" for more information.