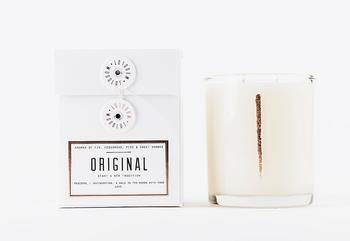 Woodlot Shop of Vancouver, British Columbia, Canada, is recalling 1,581 13.5-oz. candles containing two wicks sold in Canada.
Once the candle has been lit, there is a risk of the glass jar cracking which may pose a laceration hazard and a risk of wax spilling which may pose a burn or fire hazard.
The company has received three reports of incidents, but no reports of injuries.
These candles, sold from November 12, 2018, to December 10, 2018, come in a white or pink box and are identified by lot numbers: 1845, 1846, 1847, 1848, 1849 and 1850. Lot numbers can be found on the box and also on the bottom of the jar of the candle.
The candles come with nine different scents: original, cascadia, recharge, flora, cinder, wildwoods, amour, rose + palo, and rose + cannabis.
What to do
Customers who purchased the recalled products should immediately stop using them and return them to the place of purchase for a full refund.
Consumers with questions may contact Woodlot Shop customer service at (604) 725-9264 Monday -- Friday, from 8 am -- 7 pm, and Saturday and Sunday from 9 am -- 5 pm (PST) or by email at fouad@shopwoodlot.com.