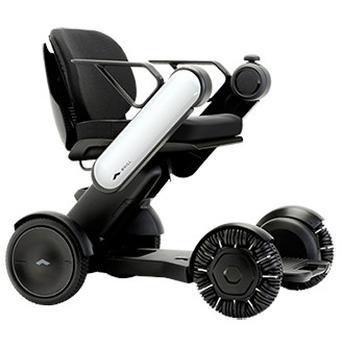 WHILL (USA) of San Mateo, Calif., is recalling about 1.160 WHILL Personal Electric Vehicles, Model Ci.
The vehicle's control pad can malfunction causing the power to turn on/off and the speed to increase/decrease, posing crash and injury hazards.
Fifteen device malfunctions have been reported with no injuries.
This recall involves WHILL Model Ci, a personal mobility device that is powered by a lithium ion battery, is occupant-controlled and motorized.
The serial number of the recalled device ranges from C_1711188_US to C_1909011_US. The serial number label is located on the seat assembly. WHILL and Model Ci are printed on the battery compartment.
The vehicles have one chair with a platform and four wheels. The chairs are black and the arm covers come in white, red, blue and black.
The vehicles, manufactured in Taiwan, were sold online at spinlife.com, scootaround.com, accessnsm.com and topmobility.com and other online retailers from November 2017, through September 2019, for about $4,500.
What to do
Consumers should immediately stop using the recalled personal mobility vehicle and contact WHILL for a free replacement control pad.
Consumers may contact WHILL toll-free at (844) 699-4455 by email at na.team@whill.inc or online at https://whill.us/ and click on "Contact Us" at the bottom of the page, and then "Support" for more information.