---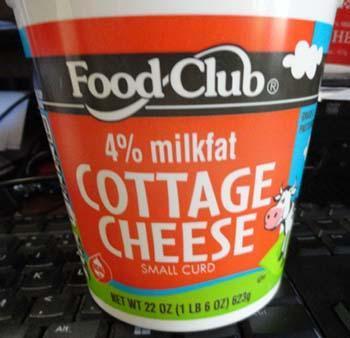 Westby Cooperative Creamery is recalling a specific, single lot of 4% cottage cheese.
The product may not have been pasteurized adequately, which could lead to contamination by pathogenic bacteria like E. coli O157, Salmonella, Campylobacter and Listeria.
No consumer illnesses have been reported related to the consumption of any cottage cheese products.
The recalled product is packaged in 16-oz., 22-oz., and 24-oz. containers under the Westby, Food Club, Oberweis, and Shurfine brand names, and are marked with Lot Code 10-6-16 cc, and Plant #55-372.
Approximately 700 cases of product (12 containers per case), manufactured and packaged on August 17, distributed to retail stores, and possibly sold to consumers on or before August 26, 2016, . were distributed within the state of Wisconsin and to a distribution center in Aurora, Illinois.
What to do
Customers in possession of this product should not consume it, but return it to the place of purchase or discard it.
Consumers with questions may contact the Wisconsin Division of Food and Recreational Safety at 608-224-4700, by e-mail at datcpfood@wisconsin.gov; or online at datcp.wi.gov.
---