---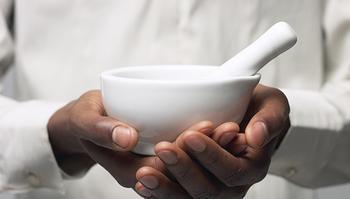 Wellness Pharmacy is recalling the following medications:
Product Name

Lot#

Expiry

Dexpanthenol 250mg/ml
130605@52
12/2/2013
Magnesium sulfate 50%
130613@38
12/10/2013
Methylcobalamin 1mg/ml
130612@49
12/9/2013
10/19/2013
Sodium Phenylbutyrate 200mg/ml SDV PF
130621@28
10/19/2013
R.L. Glutathione 100mg/ml SUV PF
130710@27
1/6/2014
Ascorbic acid (cassava) 500mg/ml PF SUV
130711@13
1/7/2014
This recall was initiated after the firm was notified that Food and drug Administration (FDA) investigators observed methods used by Front Range Labs to assess sterility and other qualities (e.g., strength and stability) may have resulted in Wellness Pharmacy receiving inaccurate sterility test results on these lots. FDA has concerns that test results obtained from Front Range Labs may not be reliable.
If there is microbial contamination in medications intended to be sterile, patients are at risk of serious infections which may be life threatening. Wellness Pharmacy has yet to receive any reports of adverse events related to this recall.
Recalled medications were distributed to individual patients and physician offices nationwide. The liquid medications are in either clear or amber sterile vials ranging in size from 1ml to 50ml. They can be identified by the label on each vial, which will have the name of the drug, strength or concentration, lot number, use by date, and vial size.
Wellness Pharmacy is notifying customers by phone and regular mail. Patients and physicians should immediately discontinue use of these lots of medications, and return the recalled unexpired medications to Wellness Pharmacy.
To return medication or request assistance related to this recall, patients and physicians should contact Wellness Pharmacy at 205-879-6551 or 800-227-2627, Monday through Friday, between 9 a.m. and 4 p.m. CDT.
---