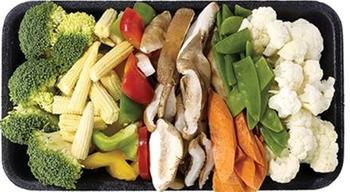 Wegmans Food Markets is recalling fresh Cauliflower Rice, Veggie Cauliflower Rice Blend and Stir-Fry Mix with Cauliflower.
The products may be contaminated with E. Coli O157:H7.
No illnesses have been reported to date.
The following items, with use-by dates of 12/11/18 through 12/22/18, are being recalled:
Wegmans Cauliflower Rice, 1 lb. pkg. UPC #25313500000
Wegmans Cauliflower Rice, 8 oz. pkg. UPC #25307200000
Wegmans Stir Fry Blend (with cauliflower), 1 lb. pkg. UPC #25335800000
Wegmans Veggie (cauliflower) Rice Blend (sold by the pound), UPC #253162000000
The recalled products, distributed to 98 Wegmans stores in New York, New Jersey, Maryland, Virginia and Massachusetts, were sold in the produce department between December 12 – 18, 2018.
What to do
Wegmans has placed automated phone calls to customers who purchased the product using their Shoppers Club card.
Customers who purchased the recalled products should return them to the service desk for a full refund.
Consumers with questions may contact Wegmans consumer affairs department toll free at (855) 934-3663 Monday through Friday, between 8:00 a.m. and 5:00 p.m. (ET).