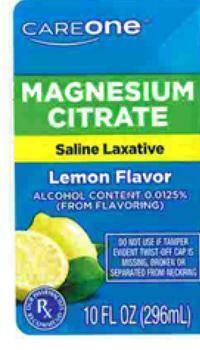 Vi-Jon is recalling all lots of Magnesium Citrate Saline Laxative Oral Solution Lemon Flavor.
Third-party and company microbial testing found the presence of Gluconacetobacter liquefaciens, which could lead to serious, life-threatening adverse health consequences for some consumers.
The company has received one report of an adverse reaction to date.
A list of the recalled products, packaged in 10-oz. clear round plastic bottles and sold nationally at retail outlets, may be found here.
What to do
Customers who purchased the recalled products should stop using them and return them to the place of purchase. Vi-Jon is notifying its customers by phone and email
Consumers with questions may contact the firm by e-mail at Recalls@Vijon.com.