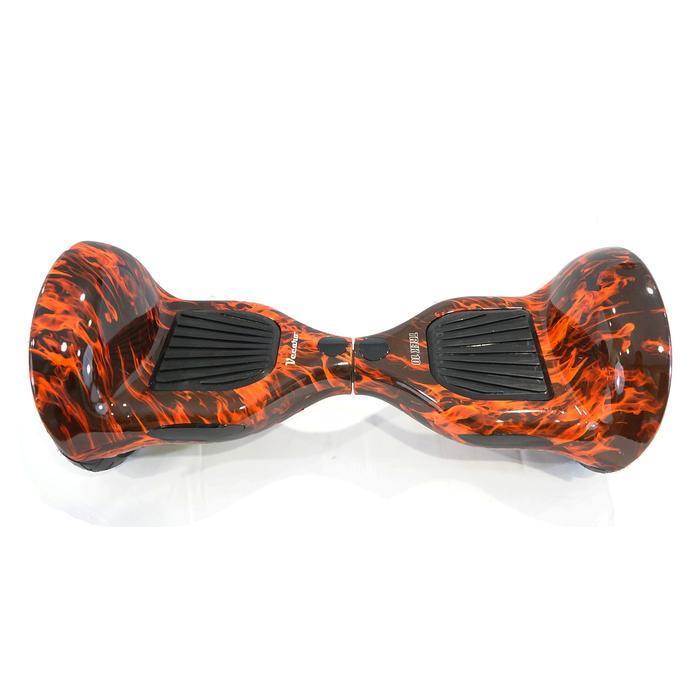 Vecaro LifeStyle of Cerritos, Calif., is recalling about 500 self-balancing scooters/hoverboards.
The lithium-ion battery packs can overheat, posing a risk of smoking, catching fire and/or exploding.
The company has received three reported incidents of hoverboards smoking. No injuries or property damage have been reported.
This recall involves the Vecaro brand Glide65, Drift8, and Trek10 self-balancing scooter, commonly referred to as hoverboards.
Hoverboards have one wheel at each end of a platform and are powered by lithium-ion battery packs.
"Vecaro" is printed on the front outer casing and the hoverboards boards come in black, white, red, blue, metallic gold, metallic silver, graffiti white print, and red flame print. The model number is on the right for both the Glide65 and Drift8. The Trek10 model number is on top of the board.
The hoverboards, manufactured in China, were sold at the Audio Shop and Stereo Zone in California and online at VecaroLifeStyle.com from November 2015, through November 2016, for between $300 and $400.
What to do
Consumers should immediately stop using these recalled scooters/hoverboards and contact Vecaro to return their unit to receive a free repair or a credit toward the purchase of a UL 2272 certified Vecaro Glide or Glide-X.
Consumers may contact Vecaro toll-free at 855-637-4061 from 9 a.m. to 5 p.m. (PT) Monday through Friday or online at www.VecaroLifeStyle.com and click on Recall Notice at the bottom of the page for more information.