---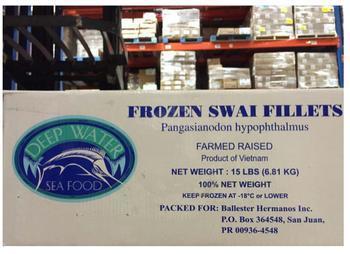 U.S. Cado Holdings of Santa Ana, Calif., is adding approximately 1,650 pounds of imported, frozen Swai fillets products to an earlier recall -- for a total of 29,645 pounds.
The products were distributed into U.S. commerce without meeting federal importation requirements.
There have been no confirmed reports of adverse reactions due to consumption of these products.
The following Deep Water Sea Food brand Frozen Swai fillets, produced in Vietnam on April 5, 2016, are being added to the recall:
15-lb. boxes containing bulk pieces of "Frozen Swai Fillets" with the label DEEP WATER SEA FOOD, "Production Date: 04/05/2016," and "Best Before Date: 10/05/2017."
The recalled products bear the Factory Number UCH001 on the box and bear the lot number 1683475. They were shipped to institutional locations in Puerto Rico. The boxes are marked as "9/11 oz."
What to do
Customers who purchased the recalled products should not consume them, but throw them away or return them to the place of purchase.
Consumers with questions about the recall may contact Paul Nguyen at (714) 973-2272.
---