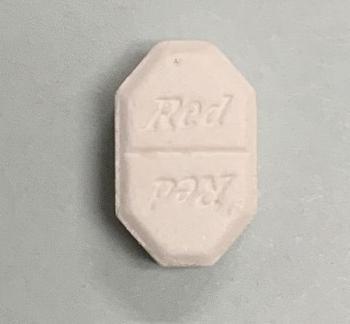 The Protein Shoppe is recalling all lots of Red-E (Male Enhancement tablet).
The product contains sildenafil, an unapproved drug not declared on the label.
There are no reports of adverse reactions.
The recalled product, marketed as a male enhancement nutritional supplement, is a scored octagonal tablet with "Red" embossed on either side of the score line on one side of the tablet contained in small plastic bag with a black label stapled to it, was sold online.
What to do
Customers who purchased the recalled product should stop using and return it to place of purchase.
Consumers with questions may contact The Protein Shoppe at (956) 687-3539, Monday through Friday from 10 AM to 6 PM (CST), by email at theproteinshoppe@yahoo.com, or by regular mail at:
The Protein Shoppe, LLC
101 E Exp. 83 Ste. A-1
Pharr, TX 78557