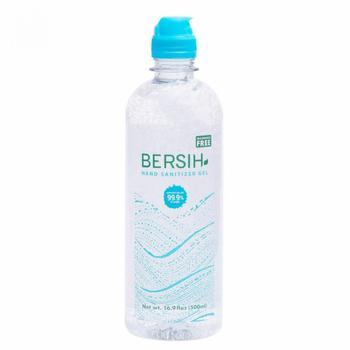 Soluciones Cosméticas is recalling all lots of Bersih Hand Sanitizer Gel Fragrance Free.
The products may contain methanol (wood alcohol) which can produce nausea, vomiting, headache, blurred vision, permanent blindness, seizures, coma, permanent damage to the nervous system or death.
There are no reports of adverse events to date.
The recalled product, used as a hand sanitizer, is packaged in 16.9-oz plastic clear bottles with blue tops with UPC Code 816822026667 and lot numbers ranging from 0100K01 to 0148K01. It was shipped nationwide to wholesale distributors and retailers.
What to do
Customers who purchased the recalled product should stop using and either contact Soluciones Cosméticas for disposal instructions or return it to the place of purchase.
Consumers with questions may contact the firm at (866) 912-8410 Monday through Friday 8am to 5pm (ET) or by email at bersihrecall6551@stericycle.com.