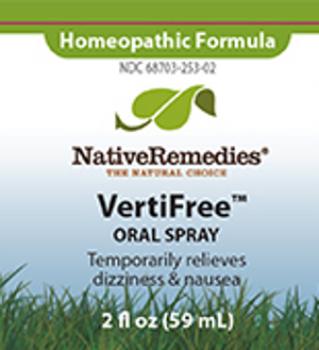 Silver Star Brands is recalling a total of eight drug products for humans and pets.
The products have been tested and found to contain microbial contamination.
The company has not received any reports of adverse events related to this recall.
The following products, distributed nationwide via wholesale, retail and online sales, are being recalled:
HUMAN PRODUCTS
PRODUCT
INDICATION
NDC
UPC
LOT
EXPIRATION DATE
Native Remedies VertiFree oral spray
Temporary relief for dizziness and nausea
68703-253-02

818837

012260

K061

417B

6/20
Native Remedies VaricoGo oral spray
Relieves discomfort associated with varicose veins
68703-105- 59

818837

010419

K111

717A

11/20
Native Remedies HypoSlim oral spray
Assists with healthy weight management and metabolism
68703-275- 02

818837

013724

K051

818A

05/21
Native Remedies EyeClear Pro oral spray
Relieves symptoms of mineral buildup and eye irritation
68703-151- 59

818837

011652

K022

317A, K022

317B

02/20
Healthful Naturals DizziFree oral spray
Temporarily relieves dizziness and nausea
68703-204- 02

840853

166535

K022

616D

N/A
Healthful Naturals Leg Cramp Support
Temporary relief from cramps and spasms while resting
68703-206- 02

840853

166559

K022

216C

N/A
PET PRODUCTS
PRODUCT
INDICATION
NDC
UPC
LOT
EXPIRATION DATE
PetAlive Plump-Up Pet oral spray
Improves appetite in underweight dogs and cats
68703-290- 02

818837

013908

K011

617E

01/20
PetAlive Allergy Itch Ease oral spray
Relieves skin itch
68703-135- 59

818837

011102

K111

617B

11/20
What to do
Silver Star Brands is notifying customers by letter and arranging for return and replacement (or refund) of the recalled products.
Customers who purchased the recalled products should discontinue using them and contact Silver Star Brands at Nativeremedies@silverstarbrands.com to make arrangements to return the product.
Consumers with questions may contact Silver Star Brands (888) 736-6389, Monday – Friday 8:00 am – 5:00 pm (CST) or by email at Nativeremedies@silverstarbrands.com.