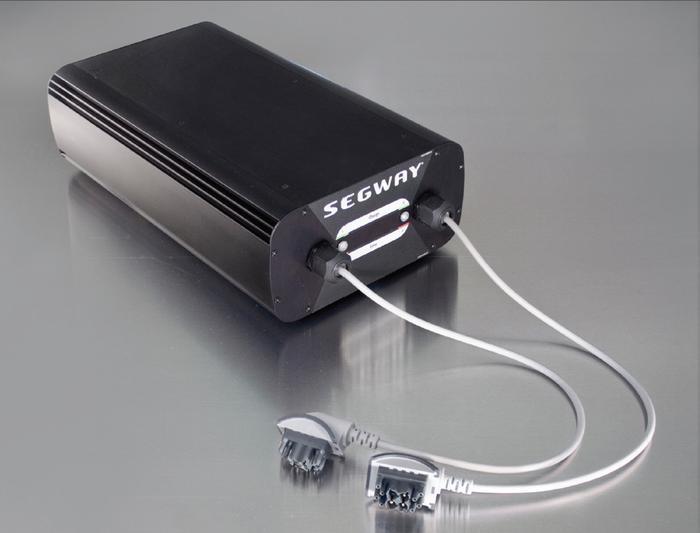 Segway Inc., of Bedford, N.H. is recalling about 24, Off-Board Chargers for Segway Personal Transporters (PT), an expansion from 17 in its earlier recall.
A wire inside the charger can detach and touch the side of the charger, posing a shock hazard.
No incidents or injuries have been reported.
This recall involves Segway PT Off-Board Chargers manufactured from January 2015 to October 2016 with part number 23288-00001.
The chargers are black, box-shaped and measure 8 inches wide by 13.75 inches deep by 4 inches high. Two wires used to connect the unit to Segway PT batteries extend from one end. The Segway brand name is on the charger above these wires.
Chargers with the following serial numbers are included in the recall: 15201C000362, 15201C000364, 15201C000366, 15208C000404, 15208C000406, 15222C000460, 15225C000486, 15225C000489, 15225C000494, 15242C000546, 16210C000621, 16210C000629, 16210C000630, 16210C000631, 16210C000632, 16210C000635, 16210C000636, 16214C000638, 16214C000639, 16214C000641, 16214C000642, 16214C000643, 16214C000645 and 16214C000646.
The serial number and part number are on a silver data plate attached to the bottom of the charger.
The chargers, manufactured in the U.S., were sold exclusively at Authorized Segway dealers and distributors and directly from Segway Inc. from January 2015, through April 2017, for about $920.
What to do
Consumers should immediately stop using the recalled chargers, unplug and contact Segway or the Segway dealer from whom it was purchased to receive a free replacement power cord equipped with a ground fault circuit interrupter (GFCI). Segway is contacting consumers directly.
Consumers may contact Segway toll-free at 866-473-4929 from 8 a.m. to 5 p.m. (ET) Monday through Friday or online at http://www.segway.com/media/2144/segway-off-board-charger-recall-alert-may-2017.pdf for more information.